FRONT PAGE
About us


OTHER RESEARCH
UBS: Most expensive and richest cities
World's top cities
World's richest cities (GDP)
Richest cities (earnings)
Urban population growth from now to 2030
Global Cities Index
Most powerful cities
World's best financial cities
Europe's top city brands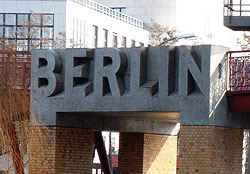 Singapore remains world's
most expensive city, while Berlin
is one of Europe's cheapest capitals
A report by EIU
Research 2016: Singapore retains its title as the world's most expensive city for a third year in a row, but its lead over the next two cities in the ranking has nearly evaporated, reports the Economist Intelligence Unit (EIU). In its report 'Worldwide Coast of Living 2016', Zurich and Hong Kong follow closely in joint second place, with Hong Kong climbing seven places up the ranking in the last 12 months. London, New York and Los Angeles also move up the ranking to 6th, 7th and 8th place, respectively, displacing Sydney, Melbourne and Oslo from the ten most expensive cities. German cities like Frankfurt and Hamburg have moved down the table, with Berlin being one of the cheapest capitals in Europe.


New York and Los Angeles move up the ranking because of currency headwinds rather than significant local price rises. In fact, the opposite may be true. With the falling cost of oil and a strong US dollar pushing down prices, local inflation has been relatively low across the US. Despite this, New York is in its highest global position since 2002 and has risen by some 42 places up the cost of living ranking since 2011, when it was barely among the 50 most expensive cities, let alone the top ten.

Most expensive and cheapest cities in the world

| | | | |
| --- | --- | --- | --- |
| The 10 most expensive cities in the world | Score (NYC=100) | The 10 cheapest cities in the world | Score (NYC=100) |
| Singapore | 116 | Lusaka | 41 |
| Zurich | 114 | Bangalore | 42 |
| Hong Kong | 114 | Mumbai | 43 |
| Geneva | 108 | Almaty | 44 |
| Paris | 107 | Algiers | 44 |
| London | 101 | Chennai | 44 |
| New York City | 100 | Karachi | 44 |
| Copenhagen | 99 | New Delhi | 45 |
| Seoul | 99 | Damascus | 46 |
| Los Angeles | 99 | Caracas | 46 |
(Source: EIU, Worldwide Cost of Living Report 2016)

The stronger US dollar and weaker euro has pushed euro zone cities further down the EIU ranking, especially as weak consumer sentiment and depressed commodity prices have undermined inflation in terms of both supply and demand. The Australian and New Zealand dollars have also weakened significantly from highs of two years ago, making cities in Australasia more affordable to global travellers. The unpegging of the Swiss franc from the euro, coupled with structurally high income and price levels, means that Zurich and Geneva will continue to vie for the unenviable title of Europe's most expensive city.

Frankfurt, Germany's most expensive city, moves down from 11th to 18th place. Other German cities also remain relatively cheap. Düsseldorf and Hamburg are ranked in 34th place, while Berlin, ranked 78th, is one of the cheapest capital cities in the developed world.

Given that the ranking uses New York as base city, most cities have also become relatively cheaper. Five years ago the average cost of living index of all the cities surveyed was 87.8% (with New York as 100). Last year this was 79.7%. In the last 12 months it
has fallen to just 71.5%.

An increase in the cost of living in many US locations has seen two US cities move into the top ten most expensive cities in the world, with Western European locations still making up one-half of the total. Three Asian cities complete the top ten. But even in this relationship, the dynamics have changed over time. Stagnant inflation and a devaluation of the Japanese yen, have pushed the cities of Tokyo and Osaka further down the ranking. Both cities have traditionally been the two most expensive globally over the past 20 years, but they now lie in 11th and 14th place, respectively.

Conversely, Seoul, which was ranked 36th five years ago, is now among the ten most expensive. The cost of living in Seoul is now on a par with that of Copenhagen and Los Angeles. Meanwhile, a weakened Australian dollar has pushed cities like Sydney and Melbourne (20th and 21st, respectively) out of this year's top ten.

The weakening of the euro means that Paris is the only euro zone city in the top ten. Despite a weakening currency, Paris remains structurally extremely expensive to live in, with only alcohol and tobacco offering value for money compared with other European cities. Paris is joined in the list of the most expensive European cities by Zurich, Geneva, Copenhagen and London, the newest addition, perhaps reflecting that non-euro zone cities have become pricier in relation to their neighbours.

The Worldwide Cost of Living is a bi-annual (twice yearly) Economist Intelligence Unit survey that compares more than 400 individual prices across 160 products and services. These include food, drink, clothing, household supplies and personal care items, home rents, transport, utility bills, private schools, domestic help and recreational costs. More than 50,000 individual prices are collected in each survey, conducted each March and September and published in June and December. Economist Intelligence Unit researchers survey a range of stores: supermarkets, mid-priced stores and higher-priced speciality outlets. Prices reflect costs for more than 160 items in each city. These are not recommended retail prices or manufacturers' costs; they are what the paying customer is charged. Prices gathered are then converted into a central currency (US dollars) using the prevailing exchange rate and weighted in order to achieve comparative indices.