The IOC
The International Olympic Committee (IOC) was founded on 23 June 1894 by the French educator Baron Pierre de Coubertin, who was inspired to revive the Olympic Games of Greek antiquity. The IOC is an international non-governmental non-profit organisation and the creator of the Olympic Movement. The IOC exists to serve as an umbrella organisation of the Olympic Movement. It owns all rights to the Olympic symbols, flag, motto, anthem and Olympic Games. Its primary responsibility is to supervise the organisation of the summer and winter Olympic Games.

International Olympic Committee
Château de Vidy
1007 Lausanne
Switzerland
Tel: +41 21 621 61 11
Fax: +41 21 621 62 16
Internet: www.olympics.org

Canadian Olympic Committee
2070, rue Peel
Bureau 300
Montreal
Quebec H3A 1W6
Canada
Internet: www.coa.ca



FRONT PAGE
SiteSearch
About us

2012 Summer Olympics
Canadian Mayors
Canada election 2011
Calgary and Toronto mayors
British Columbia's local & regional government
Canadian local government
Canada: Cities and provinces
Canada's big cities need more power
Canada high-speed rail
Montréal bikes go global
Canadians and their cities
Directory of Canadian cities


City Mayors reports news from towns and cities around the world. Worldwide | Elections | North America | Latin America | Europe | Asia | Africa | Events |




Mayors from The Americas, Europe. Asia, Australia and Africa are competing for the annual World Mayor Award. More




City Mayors ranks the world's largest as well as richest cities and urban areas. It also ranks the cities in individual countries, and provides a list of the capital cities of some 200 sovereign countries. More




City Mayors reports political events, analyses the issues and depicts the main players. More




City Mayors describes and explains the structures and workings of local government in Europe, The Americas, Asia, Australia and Africa. More




City Mayors profiles city leaders from around the world and questions them about their achievements, policies and aims. More




City Mayors deals with economic and investment issues affecting towns and cities. More




City Mayors reports on how business developments impact on cities and examines cooperation between cities and the private sector. More




City Mayors describes and explains financial issues affecting local government. More




City Mayors lists and features urban events, conferences and conventions aimed at urban decision makers and those with an interst in cities worldwide. More




City Mayors reports urban environmental developments and examines the challenges faced by cities worldwide. More




City Mayors reports on and discusses urban development issues in developed and developing countries. More



City Mayors reports on developments in urban society and behaviour and reviews relevant research. More




City Mayors deals with urban transport issues in developed and developing countries and features the world's greatest metro systems. More




City Mayors examines education issues and policies affecting children and adults in urban areas. More




City Mayors investigates health issues affecting urban areas with an emphasis on health in cities in developing countries. More




City Mayors examines the importance of urban tourism to city economies. More




City Mayors examines the contributions history and culture make to urban society and environment. More




City Mayors describes the history, architecture and politics of the greatest city halls in the world. More




City Mayors invites readers to write short stories about people in cities around the world. More




City Mayors questions those who govern the world's cities and talks to men and women who contribute to urban society and environment. More




City Mayors profiles national and international organisations representing cities as well as those dealing with urban issues. More




City Mayors reports on major national and international sporting events and their impact on cities. More




City Mayors lists cities and city organisations, profiles individual mayors and provides information on hundreds of urban events. More


The 2010 Winter Olympics
and Paralympic Games
The 2010 Olympic Winter Games will take place in Vancouver from 12 to 28 February 2010. The Paralympic Games for athletes with disabilities will run from 5 to 14 March 2010.

How the City of Vancouver became involved
In February 1998, a group of local citizens formed the Olympic Bid Society, and approached Vancouver City Council for support of a Vancouver/Whistler bid for the 2010 Winter Olympic Games. Council approved a recommendation to support the concept in principle.

To address concerns about potential costs and liabilities involved in hosting the Games, the City of Vancouver and the Province of British Columbia entered into the Participation Agreement in November 1998. The Participation Agreement provides the City of Vancouver with an indemnity for any costs, losses, and liabilities related to the bid and the Winter Olympics other than those agreed upon by the City. On the basis of the Participation Agreement, the City agreed to act as host city and proceed with the bid.

In December 1998, the Vancouver bid was selected by the Canadian Olympic Association (now the Canadian Olympic Committee) to represent Canada in the international bidding competition to host the 2010 Games. The City, the COA and the bid group signed the Bid City Agreement. The Bid City Agreement authorized the City to present the bid to the International Olympic Committee, and set out the roles and responsibilities of the parties in presenting the Bid including: community consultation, intellectual property matters (trademarks and copyright), marketing, expenses, the signing of the IOC Host City Agreement, federal and provincial assistance and incorporation and operation of the Organizing Committee for the Olympic Games. The terms of the Bid City Agreement require the City to work with the COC to ensure that all aspects of the bid are developed, managed and presented in the best possible manner and in compliance with the provisions of the Olympic Charter and the directions issued by the IOC to candidate cities.

In June 1999, the Vancouver 2010 Bid Corporation, a not-for-profit corporation, was incorporated to organize and develop plans to win the right to host the Games.

Now that Vancouver has been selected to host the 2010 Winter Games, a new company will be incorporated as the Organizing Committee for the Olympic Games (OCOG) to plan and present the Games.

The venues
Ice hockey, figure skating, curling and short track speed skating, along with the opening and closing ceremonies, will take place in the City of Vancouver. The University of British Columbia will also host some hockey events. Simon Fraser University will host the speed skating events, and Cypress Mountain will hold snowboarding and freestyle skiing. For Whistler, the events proposed are alpine skiing, biathlon, cross country skiing, Nordic combined, ski jumping, bobsleigh, luge, and skeleton, as well as all the Paralympic events. Athletes' villages and media centres will be built at both locations. The Vancouver organisers estimate that the Games will be attended by some 5,000 atheletes and Olympic officials, 10,000 media representatives, 14,000 volunteers and up to 2.3 million spectators.

Initial cost of Vancouver's bid
The Bid Corporation's budget for the bid was Can$34 million. Of the $34 million budget, the Government of Canada and the Province of British Columbia have each provided $9.1 million in financing. Government and public corporations financed 54 per cent of the Bid, and private companies provided 46 per cent of the funding. Corporate and other supporters included: Telus, Molson, Canadian Tourism Commission, BC Lottery Corporation, CIBC, ICBC, BC Association of Broadcasters, National Post, The Province; VanNet Newspapers, Vancouver Sun, and Viacom Outdoor. The City of Vancouver provided $300,000 to the Bid Corporation's Bid budget in 2000. In July 2002, Vancouver City Council approved another Can$450,000 in funding from the City's contingency reserve to support the City's participation in the Bid process to be used for security planning, cultural initiatives, and staffing and administration.

Estimated cost of hosting the Games
The budget for hosting the Games is broken down into two categories: the capital infrastructure budget and the Games operating budget.

The capital infrastructure budget covers the construction of new venues and the renovation of existing facilities. The federal and provincial governments would equally fund the Can$620 million (=US$402.5 million) budget.

The estimated total operating budget for hosting the Games is Can$1.3 billion (US$844 million), which is expected to be funded by television revenues, corporate sponsorships, ticket sales, licences and other private contributions. Government funding is not intended for the operating budget.

Can$86 million (US$55.7 million) of the OCOG's capital budget (funded by the provincial and federal governments) would be spent on upgrading or constructing City-owned facilities.

The City of Vancouver has committed itself to:
• renovating an existing community ice arena to provide an international-size hockey arena (ice sheet only) at an estimated cost of $5 million, $2.5 million of which would be contributed by the OCOG.
• developing the permanent facilities (to be sold or rented after the Games) for the Vancouver athletes' village. The estimated Can$167 million ($108 million US) cost would be funded from land sales, and the $30 million contribution by senior governments.

In keeping with the multi-party agreement, Vancouver will also:
• provide those services that would normally be provided by the City within its jurisdiction and its normal budget.
• provide a level of police service that would organize schedules to accommodate the maximum allowable deployment to the Games under the City's normal budget.
• forgo any revenue lost by the City due to activities approved by the City relating to the Games, including rent for City-owned venues, and parking revenues for City parking lots and streets.

The Province of British Columbia will be responsible for any cost overruns from the Games. The Province has provided a written guarantee to this effect to the IOC. The Province has also provided an indemnity and release to the City of Vancouver in the form of the Participation Agreement.

Related story: 2012 Summer Olympics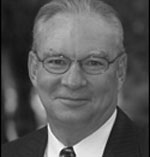 Larry Campbell, former Mayor of Vancouver

Introducing Larry Campbell, former Mayor of Vancouver
Larry Campbell, who has been mayor of Vancouver since December 2002, was born in Brantford, Ontario in 1948. In his early years he worked as a steelworker in Hamilton. After moving to Vancouver in 1969, Larry Campbell worked for the Royal Canadian Mounted Police (RCMP), becoming a member of the Drug Squad in 1973. He changed careers in 1981, and established the first Vancouver District Coroner's office. In 1996, Mr Campbell was appointed British Columbia Chief Coroner, at a time when drug overdose deaths in the province rocketed to as high as 400 deaths per year.

He advocated publicly for drug use to be considered a health issue, and was instrumental in bringing the issue to national attention, leading to the development of the Four-Pillar Approach to Vancouver's drug crisis - enforcement, treatment, prevention and harm reduction. Larry retired as BC Chief Coroner in 2000, but continued to advocate on behalf of the thousands of people suffering from drug-related harm.

He worked as a private consultant, and provided forensic services for both industry and government. In addition, he was a script writer for the Gemini award-winning television series Da Vinci's Inquest, which chronicles the life of a Vancouver coroner. In 2005, Larry Campbell was appointed to Canada's Senate.