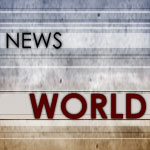 City Mayors reports news from and for towns and cities around the world.




FRONT PAGE
About us




Worldwide | Elections | North America | Latin America | Europe | Asia | Africa |




























News from cities around the world
NEWS SECTIONS: World news | Election news | News from Europe | News from North America | News from Latin America | News from Asia and Australia | News from Africa | Urban events | NEWS SPECIALS: The 2011 London riots | The 2010 Love Parade tragedy | Latest news story |


Uncertainty over EU and financial
scandals cost London its crown
London, 16 March 2014: London and New York City swapped places at the top of the latest Global Financial Centres Index (GFCI) but NYC's lead over the UK capital is a mere 0.2 per cent. Hong Kong and Singapore remain third and fourth respectively, while Zurich moves up to fifth place. London's reputation in the world has suffered due to uncertainty over the Britain's European Union membership and a number of financial scandals at the heart of its financial centre. Britain is also perceived to be unwelcoming to foreign workers.

While there are few changes in the top 10, the five leaders, NYC, London, Hong Kong, Singapore and Zurich are increasingly challenged by cities further down the table. Three years ago the difference between first and tenth was 117 points, now San Francisco, in tenth place, is only 75 points behind its East Coast rival.

In Asia, established centres like Hong Kong, Singapore, Tokyo and Seoul are performing considerably better than weaker cities such as Manila, Kuala Lumpur, Jakarta or Mumbai. The oil wealth of the Gulf states is propelling centres like Qatar, Dubai and Riyadh up the table. The latter is up 16 places, Bahrain is up 12 places and Abu Dhabi is up ten.

The financial troubles in Europe meant that 23 out 27 centres declined by rank. Significant falls include Copenhagen, Edinburgh, Dublin, Madrid, Lisbon and Rome. Athens, in last place, is 82 points behind the Icelandic capital Reykjavik, which is second to last.

The Global Financial Centres Index 2014 ranks
(with last year's ranks in brackets)
1 New York City (2)
2 London (1)
3 Hong Kong (3)
4 Singapore (4)
5 Zurich (6)
6 Tokyo (5)
7 Seoul (10)
8 Boston (7)
9 Geneva (8)
10 San Francisco (12)

11 Frankfurt (9)
12 Luxembourg (13)
13 Washington DC (17)
14 Toronto (11)
15 Chicago (14)
16 Montreal (18)
17 Vancouver (19)
18 Shenzhen (27)
19 Vienna (20)
20 Shanghai (16)

21 Tel Aviv (32)
22 Calgary (21)
23 Sydney (15)
24 Monaco (23)
25 Buenos Aires (46)
26 Qatar (24)
27 Busan (n/a)
28 Munich (34)
29 Dubai (25)
30 Stockholm (37)

31 Riyadh (47)
32 Abu Dhabi (42)
33 Oslo (36)
34 (Osaka (30)
35 Kuala Lumpur (22)
36 Paris (29)
37 Melbourne (33)
38 Sao Paulo (38)
39 Wellington (43
40 Bahrain (52

Methodology: The organisers of the GFCI, the Z/Yen Group, uses an online questionnaire to ask international financial services professionals to rate those centres they are familiar with. In the 24 months leading up to December 2013, 3,246 responses were collected.


Rio de Janeiro mayor
new boss of C40 cities
New York City, 1 December 2013: C40, the coalition of large cities committed to reduce omissions harmful to the environment, have elected the Mayor of Rio de Janeiro as its new chairman of its steering committee, which consists of the cities of Berlin, Buenos Aires, Hong Kong, Houston, Jakarta, Johannesburg, London, New York City, Seoul, and Tokyo. Eduardo Paes will take over from New York's outgoing mayor Michael Bloomberg who will become president of the C40 board. A spokesman for the group said the dual leadership made sense.

"As C40 Chair, Mayor Paes will lead the strategic direction of the organisation, while as president, Mayor Bloomberg will oversee day-to- day operations of the organisation's professional staff and serve as a key counsellor to both the new chair and the organisation." With Bloomberg Philanthropies continuing as a "key funder" of C40, Michael Bloomberg will no doubt remain an influential player in the organisation.

Eduardo Paes, who will taker over as chairman on 15 December, said after being elected that cities were leading the way in the fight against global climate change and Rio - like New York City and all of our members - were on the front lines. "As the world becomes more urbanised - particularly in Latin America - our work going forward will be critical to creating a healthier, safer planet for all of our citizens today and for future generations."

The new C40 chairman won praise from his predecessors and the mayors of Berlin and London. Michael Bloomberg called him a determined and focused leader with a clear passion for his city, while London's Boris Johnson said: "I have come to know Eduardo Paes well through both our cities hosting the Olympic and Paralympic Games. Eduardo is a dynamic, creative, and strategic leader. He has had great success in Rio and has been playing a vital role with C40."


World cities fight
over billionaires
New York City, 23 September 2013: New York City is already home to more billionaires than any other city in the world, but its mayor wants more. Michael Bloomberg, a billionaire himself, said on his weekly radio show that it would be a godsend if every billionaire around the globe moved to New York. "They are the ones that pay a lot of the taxes. They're the ones that spend a lot of money in the stores and restaurants and create a big chunk of our economy," he said. A new report cites NYC, Moscow, London, Hong Kong and Beijing as the five most popular cities for billionaires.

During the recent mayoral primaries, Mayor Bloomberg has been accused of neglecting New York's less well off. Recent research by the US Census Bureau showed an increase in the city's poverty rate and a widening gap between the wealthy and the poor. The mayor dismissed the figures, saying that the large number multi-millionaires and billionaires in the city were the reason for wealth gab between rich and poor. "If we are fortunate enough to attract more wealthy individuals that would create an even wider income gap."

According to the figures by the US Census Bureau, New York's poverty rate rose from 20.1 per cent in 2010 to 21.2 per cent last year, while the average annual household income of the lowest fifth of the city's population stood at just under nine thousand dollars, compared to US$223,000 for the highest fifth. Bill de Blasio, the Democratic candidate for mayor in the November elections, described New York as a tale of two cities.

New York is not the only city that vies to attract the world's super-rich. London has been so successful in positioning itself as one of the most desirable locations for the wealthy that house-hunting billionaires have difficulties in finding homes that fulfil their security concerns and lifestyle expectations. Meanwhile, Moscow, which ranks second after New York for the number of resident billionaires, is eager to prevent its rich from moving to London, New York or Zurich.

Home to billionaires

| | | |
| --- | --- | --- |
| Rank | City | Number of billionaires |
| 1 | New York City | 70 |
| 2 | Moscow | 64 |
| 3 | London | 54 |
| 4 | Hong Kong | 40 |
| 5 | Beijing | 29 |
| 6 | Mumbai | 26 |
| 7 | Istanbul | 24 |
| 8 | Shanghai | 23 |
| 9 | Paris | 22 |
| 10 | Los Angeles | 19 |
| 11 | Shenzhen | 19 |
| 12 | Chicago | 15 |
| 13 | Singapore | 13 |
| 14 | Tokyo | 12 |
| 15 | Guangzhou | 12 |
| 16 | San Francisco | 11 |
| 17 | Dallas | 11 |
| 18 | Dubai | 11 |
| 19 | Houston | 10 |
| 20 | Sao Paulo | 10 |
Source: Wealth Insight
Separate research by the
Hurun Research Institute
reports that London has most multi-millionaires (those enjoying net wealth of between US$30 million to one billion) with Tokyo and Singapore placed second and third respectively. Mere millionaires meanwhile, seem to prefer Tokyo over New York and London. The number of multi-millionaires in London is reported to stand at 4,224, while 281,000 millionaires call the British capital their home. Some 461,000 millionaires live in Tokyo with another 389,000 in New York.
Asian cities most at risk
from natural disasters
Zurich, 22 September 2013:
Asia's mega metro areas are most at risk from natural disasters, with Tokyo topping the list of the most vulnerable cities in the world. Research by insurance giant
Swiss Re
warns that the populations of some of the world's fastest growing mega cities, including Jakarta, Kolkata and Shanghai, should be prepared for devastating floods and earthquakes. "Already today, major river floods alone have the potential to affect 380 million people living in cities; and some 280 million people could be impacted by severe earthquakes," the author of the survey said.
The Swiss Re survey
Mind the risk: A global ranking of cities under threat from natural disasters
shows that floods endanger more city people than any other natural peril, followed by earthquakes and storms. When they occur, they can affect millions of people and significantly disrupt the economy. Urban dwellers in Asia's mega cities are especially at risk, with Tokyo, Manila and Hong Kong-Guangzhou topping the population-at-risk index. Although smaller in size, European and US cities could also face huge economic repercussions in the event of a major disaster. Amsterdam-Rotterdam, Los Angeles and New York all feature in the top ten cities with the highest loss potential.
When essential infrastructure breaks down and people can no longer get to work, natural catastrophes can significantly disrupt the local and national economy. The report finds that metropolitan areas such as Tokyo, Los Angeles, New York and Amsterdam-Rotterdam rank high in terms of potential lost productivity, measured by the value of working days lost. For example, the report shows that while a devastating earthquake in Los Angeles could affect just as many people as in Jakarta, the resulting value of working days lost would be 25 times higher.
In some conurbations, a natural disaster can have a devastating effect on the economy of the entire country. This is the case in larger cities such as Lima, but also in smaller cities such as San Jose in Costa Rica. Although potential economic losses in these cities are relatively modest, their importance as national centres of production places them among the top ten riskiest cities when measured by the expected fallout for their home countries.
Across the metropolitan areas studied, river flooding poses by far the largest risk. India and China have the most people exposed to flooding. However, the economic loss potential from river flooding pushes European cities such as Amsterdam-Rotterdam, Paris, Milan and London higher in the rankings.
World's most vulnerable cities

Tokyo / Yokohama, Japan (57.1 million)
Manila, Philippines (34.6 million)
Pearl-River Delta, China (34.5 million)
Osaka / Kobe, Japan (32.1 million)
Jakarta, Indonesia (27.7 million)
Nagoya, Japan (22.9 million)
Kolkata, India (17.9 million)
Shanghai, China (16.7 million)
Los Angeles, USA (16.4 million)
Tehran, Iran (15.6 million)
The most 'expensive'
mayors in the world
London, 16 September 2013:
Rome Mayor Ignazio Marino caused controversy when, shortly after being elected in June, he indicated that his salary of US$72,000 (€54,000) per annum was insufficient and did not compensate him adequately for his duties and responsibilities. He argued that even most of his senior staff was being paid more. (The city's press officer is on €125,000, the mayor's spokesman on $90,000 and various heads of department can expect remuneration packages of between €95,000 and €105,000.) Indeed, new research will show that the Mayor of Rome is one of the lowest paid leaders of major capital cities and that, per capita, he provides more value for money than the mayors of London, Paris or Berlin.
Research to be published by City Mayors later this year is also likely to show that while the Governor of Tokyo may be the highest paid city leader in the world, he is by no means the most expensive. Naoki Inose costs every Tokyo resident some 2.8 US cents per year, while the citizens of Helsinki contribute almost four cents each to their mayor's salary.
Salaries and per capita costs for selected mayors
City

Mayor

Earnings
(US$ per annum)

Per capita costs
(US cents pa)

Berlin
Klaus Wowereit

$196,000

5.7

Chicago
Rahm Emanuel

$ 216,000

7.6

Helsinki
Jussi Pajunen

$ 229,000

39.3

London
Boris Johnson

$ 234,000

3.1

Los Angeles
Eric Garcetti

$ 232,000

6.1

New York City
Michael Bloomberg*

$ 225,000

2.7

Oslo
Fabian Stang

$ 207,000

3.5

Paris
Bertrand Delanoë

$136,000

6.4

Rome
Ignazio Marino

$72,000

2.6

Stockholm
Sten Nordin

$ 210,000

25.4

Tokyo
Naoki Inose

$ 238,000

2.8

Toronto
Rob Ford

$163,000

6.3

Extracts from research to be published by City Mayors in late 2013. Earning and population figures are based on 2012 and 2011 data respectively.

*Michael Bloomberg does not draw his salary.

Please email the City Mayors' editor if you want your city and mayor to be included in our salary survey, inserting Salary Survey 2013 in the subject line.


Syria and doping issues put an
end to Istanbul's Olympic dream
Buenos Aires, 9 September 2013: Istanbul's Mayor Kadir Topbas was gracious in defeat after it was announced that Tokyo had won the right to host the 2020 Summer Olympics. "Naturally we are disappointed that a city that has hosted the Games before was elected but we wish Tokyo well," he said. But some members of the 600-strong Turkish delegation put the blame on the civil war in Syria for their city's defeat. "The threat of an imminent American missile attack on Syrian targets - some close to the Turkish border - and the general upheaval in the Middle East had delegates vote for the 'safe' option," City Mayors was told by sources close to the Turkish bid.

The Turkish assessment was backed by leading IOC (International Olympic Committee) members. Prince Albert of Monaco told the French Press Agency (AFP) that the unstable situation in the region had harmed Istanbul's cause. "The geopolitical situation certainly played a role. IOC members prefer surefire bets. Istanbul, like the others, was a really good candidacy. However, Tokyo offered a safe pair of hands," he said. IOC Vice-President Thomas Bach also agreed that the instability in the Middle East hurt Istanbul's chances. Other IOC members also mentioned the public unrests Istanbul experienced during the summer. One observer told City Mayors that one shouldn't forget that the IOC was an organisation run mostly by 'old', risk-adverse men. "They feel more at home in Japan than in Turkey."

IOC President Jacques Rogge commented after the vote that doping also weighed heavily on members minds. It was widely agreed in Buenos Aires that several of them had not made their choice until the final presentations. During these neither Madrid nor Istanbul were able to deal effectively with questioning on their countries' doping control records led by the UK member Adam Pengilly. The London-based Guardian newspaper reported that athletes had asked the British IOC member Adam Pengill not to vote for Madrid or Istanbul over unresolved doping issues. (More than 30 Turkish athletes failed drug tests in recent months.)

Sunday's vote was the fifth time an Olympic submission by Istanbul was unsuccessful. Previously, the city, which straddles Europe and Asia, bid to host the 2000, 2004, 2008, 2012 Summer Games.

Tokyo Governor Naoki Inosi said throughout the next seven years Team Japan would carry out its delivery plan. "By hosting the 2020 Tokyo Games we will create hope. We will offer dreams and hope to future generations and our hosting of the Games will accelerate the recovery of Japan's tsunami affected area. Tokyo will be an environment where athletes can perform at their best and we will offer guests from every corner of the world our excellent hospitality."

IOC delegates eliminated Madrid after the first round of voting. Both Madrid and Istanbul were tied with 26 votes each after a first ballot - meaning Tokyo comfortably topped that round with 42 votes - and it had to be put to a second decisive vote to see who would be eliminated. Istanbul then garnered 49 of the 94 votes cast to progress and kept their hopes alive of bringing the Games to Turkey for the first time.

Tokyo hosted the Summer Olympics in 1964. The Winter Olympics were held in Japan in 1972 and 1998. Barcelona hosted the Summer Games in 1992.


Mixed response to demands
to cut ties with Russian cities
Chicago, 19 August 2013: In Russia, this article is deemed unsuitable for readers under the age of 18. Cities right across the US have been urged to sever or suspend their sister-city ties with Russian municipalities. Human rights organisations say that Russian cities, rather than opposing the country's recent anti-gay laws, have actually pioneered them. In March last year, the governor of St Petersburg signed a law, which banned 'homosexual propaganda' in the city. While, similar restrictions had already been enacted by cities like Ryazan, Arkhangelsk and Kostroma, the ban in St Petersburg, Russia's most European city and a community with a lively gay scene, caused international anger. The law, which the Duma (the Russian parliament) passed unanimously in June, is modelled on the St Petersburg decree.

Some 28 US cities have now been asked to end their twinning arrangements with their Russian counterparts. They include Los Angeles, twinned with St Petersburg; Philadelphia, twinned with Nizhny Novgorod; Charlotte, twinned with Voronezh; Honolulu, twinned with Kyzyl; Oakland, twinned with Nakhodka; San Jose, twinned with Ekaterinburg and Cleveland, twinned with Volgograd.

Lansing, Michigan, has been the first US city to have severed the relationship with its Russian sister city, a district of St Petersburg. But Chicago has said it would not suspend its ties with Moscow despite a plea from the publisher of the city's Windy City Times urging City Hall to send a message to Russia by either cancelling or suspending its sister-city partnership with the Russian capital. "The entire Sister Cities International organisation should be involved in putting pressure on sister cities in Russia to work against this anti-gay law," Tracey Baim wrote. Back in Lansing, City Council President Carol Wood said: "We want to make sure that we're supporting the LGBT community not only in our own city but in cities across the world. When we see atrocities like this, this is how we speak, through our resolutions. This is our opportunity to say that this is not right."

But there are others, even within the gay community, who argue that US cities, rather than cutting their ties with their Russian partners, should use their influence to urge moderation. San Jose councillors Ash Kaira, who sits on the board of Sister Cities International and whose city is twinned with Ekaterinburg, agrees a strong statement condemning Russia's anti gay legislation should be made but doesn't believe US cities should suspend relations with their Russian counterparts. Commentators also pointed out that there are no calls for Lansing to cancel its twinning arrangements with Akuapem in Ghana, where homosexuality is still illegal.

The mayor of Charlotte, North Carolina, also said that the city would not sever ties with its Russian sister city Voronezh. In an open letter, Mayor Patsy Kinsey wrote that as a longtime advocate for LGBT rights in Charlotte and across America, she strongly condemned anti-LGBT legislation and violence anywhere in the world. "However, severing our ties with Voronezh would do nothing to help the LGBT community there. On the contrary, it would deprive us of the best means we have to ameliorate the situation," she stressed.

In Europe, Bjorn van Roozendaal, a director with the International Lesbian, Gay, Bisexual, Trans and Intersex Association (ILGA) wrote US cities with sister links to Russian communities could probably better use their relations to foster dialogue and support local LGBT communities in their twinning cities.


Nagasaki mayor criticises own
country over nuclear weapons
Nagasaki, 11 August 2013: Marking the 68th anniversary of the atomic bombing of Nagasaki, the city's mayor has condemned America and Russia for not reducing their nuclear arsenals and criticised his own government for refusing to sign up to an international pledge never to use nuclear weapons. Mayor Tomihisa Taue said the Japanese government has betrayed the expectations of the global community. The document, which was prepared by a UN committee, has been signed by some 80 countries but not by countries with nuclear weapons such as the US, Russia, China, Pakistan, Indian or Israel.

The mayor also reminded his audience, which included the US ambassador to Japan, that there were still more than 17,000 nuclear warheads in the world, with 90 per cent of them belonging to America and Russia. He urged Barrack Obama and Vladimir Putin to commit their countries to a speedy and drastic reduction of nuclear weapons.

Mayor Taue speculated that Japan's security arrangement with the US was behind the country's refusal to sign the UN pledge. It is thought that under the treaty, Japan would allow under certain circumstances the launch of US nuclear weapons from its territory against North Korea.

On 9 August 1945, three days after the US dropped an atomic bomb on Hiroshima, Nagasaki was devastated by a similar device. Some 210,000 people lost their lives as a result of the raids, with tens of thousands more suffering horrendous injuries.


Rockefeller offers $100 million
to make cities more resilient
New York City, 15 May 2013: To mark the start of its second century, The Rockefeller Foundation is launching 100 Resilient Cities, a US$100-million effort to build urban resilience worldwide. The Foundation is inviting cities from across the world to participate. One hundred successful applicants will be selected to join a new urban resilience network. The network will provide support to member cities and share new knowledge and resilience best practices. Cities will also be provided with the tools and resources to create a resilience plan.

The Rockefeller Foundation believes that in coming years natural and man-made disasters will grow in frequency and leave cities largely unprepared and under-resourced to bounce back. "Public and private sector leaders are expressing an increasing desire to build greater resilience, yet many have neither the technical expertise nor the financial resources to create and execute resilience strategies on a city-wide scale, in a way that addresses the need of the poor or vulnerable people," the Foundation said in a press statement.

In August this year, cities can be nominated through a formal application process. Winning cities will be announced in three rounds over the next three years, with the final round of winners named in 2015. Nominations can be made by city governments or major institutions within cities/

The Foundation defines resilience as the capacity of individuals, communities and systems to survive, adapt and grow in the face of stress and shocks as well as even transform when conditions require it.

The Foundation was set up on 14 May 1913 by the US industrialist John D Rockefeller to 'promote the well-being of mankind throughout the world' with an initial gift of $35 million. It has now assets of some $3.6 billion.

Mayors suggest fund
to combat urban crime
Washington DC, 16 March 2013: Mayors from cities around the world called for international cooperation to make cities safer. At a meeting sponsored by UN Habitat, Marcelo Ebrard, Mexico City's former mayor and winner of the 2010 World Mayor Prize, told reporters the purpose of the meeting was to show the world that cities could and wanted global action in order to guarantee safety for people in cities. He also suggested the establishment of a trust fund strictly for urban areas. "We need to establish a common index in order to know which city is the safest and which city is not safe in the short or medium term and also to propose to the international community an international trust fund to support directly local authorities, " he said.

Houston Mayor Annise Parker, who said she spoke on behalf of US mayors, told reporters that it was difficult to define crime across cultures. She added that a permanent body consisting of city representatives from around the world could create a common metric and language. "We would share best practices on law enforcement but we would also focus our efforts on prevention, recognising that productive opportunities and supervisions for youth are the best long-term most cost-effective prevention strategy."

Parks Tau, Mayor of Johannesburg, said at a press conference: "Mayors recognise the need to establish regional networks on safer cities and work towards safer cities, underpinned by the principles of insuring greater community involvement to address matters of local safety."

Iñaki Azkuna, Mayor of Bilbao
awarded the World Mayor Prize
London, 8 January 2013: Iñaki Azkuna, Mayor of Bilbao, Spain, has been awarded the 2012 World Mayor Prize. Following a nine-month public nomination and voting process Mayor Azkuna was the choice of the judging panel comprising the fellows of The City Mayors Foundation. City Mayors said Mr Azkuna, mayor since 1999, had been instrumental in transforming Bilbao from a declining industrial city into an international centre for tourism and the arts. "Two events sparked off Bilbao's transformation: the opening of the Guggenheim Museum in 1997 and the election of Iñaki Azkuna as mayor two years later," he added.

The two runners-up of World Mayor 2012 are Lisa Scaffidi, Mayor of Perth (Australia) and Joko Widodo, Mayor of Surakarta (Indonesia).

Tann vom Hove, Senior Fellow at the City Mayor Foundation, said: "Since being first elected in 1999, Mayor Iñaki Azkuna has used the high profile of the Guggenheim Museum, designed architect Frank Gehry, to re-build the city. The Bilbao Guggenheim has become Europe's iconic equivalent of the Sydney Opera House."

Tann vom Hove also praised Mayor Azkuna's financial management as Mayor of Bilbao. "The mayor used economically good times to pay back debt without forgoing investments vital for the future of the city." In an interview with City Mayors, Mayor Azkuna said Bilbao was now virtually debt-free and that new debt would only incur for projects that will strengthen the future of Bilbao.

Runner-up in the 2012 World Mayor Project and winner of the World Mayor Commendation for services to her city is Lisa Scaffidi, Mayor of Perth, Western Australia. Tann vom Hove said she had the vision and energy to make Perth into one of the most remarkable cities in the world. "Under Mayor Scaffidi's leadership, Perth has become Australia's third city after Sydney and Melbourne," he added.

Third place in the 2012 World Mayor Project goes to Joko Widodo, Mayor of Surakarta (Indonesia) from 2005 to September 2012, when he was elected Governor of Jakarta. While Mayor of Surakarta - also known as Solo - Joko Widodo turned a crime-ridden city into a regional centre for arts and culture, which has started to attract international tourism. "His campaign against corruption earned him a reputation of being the most honest politician in Indonesia," Tann vom Hove commented.

The top 10 mayors of World Mayor 2012
1 Iñaki Azkuna, Bilbao, Spain
2 Lisa Scaffidi, Perth, Australia
3 Joko Widodo, Surakarta, Indonesia
4 Régis Labeaume, Québec City, Canada
5 John F Cook, El Paso, USA
6 Park Wan-su, Changwon City, South Korea
7 Len Brown, Auckland, New Zealand
8 Edgardo Pamintuan, Angeles City, Philippines
9 Mouhib Khatir, Zeralda, Algeria
10 Alfonso Sánchez Garza, Matamoros, Mexico

Cultural diversity adds
to cities' dynamism
Hamamatsu, 31 October 2012: A global summit on promoting greater understanding of migrants' needs by city governments has concluded in Japan with calls for more integrated policies and learning. The Asia-Europe Intercultural City Summit was held in Hamamatsu Japan and heard from representatives of cities in Japan, South Korea, Ireland, Denmark and the Netherlands. Hamamatsu's mayor Yatsutomo Suzuki told the event that cities are at the forefront of developing better policies for national government to promote cohesion among migrant communities, especially those in Japan with large Latin American populations, and that this is best developed in cooperation with other cities around the world facing similar challenges.

The Hamamatsu Declaration issued at the conclusion of the event commits Japanese and European cities to work with partners to promote integrated policies around interculturalism in urban areas, in particular recognising cultural diversity as "a source of cities' dynamism" and drawing on this for "a new urban vision in the age of globalization based on the diversity advantage". It anticipates that a global partnership among intercultural cities will promote learning in order to develop better policies around the needs of migrant communities.

The Council of Europe reported that in Europe the levels of migration and diversity were such that one could not afford to improvise for much longer. "According to Eurostat, there were 47.3 million foreign-born residents in the EU in 2010 (9.4% of the total population), with 6.5 per cent of the EU population being foreign nationals. Most of the EU foreign residents are from non-EU countries such as Turkey, Morocco, China and Russia and 63.4% of them come from highly developed countries, as defined by the Human Development index."

From Japan Professor Yamawaki Keizo of the Meiji University reported that the number of foreign residents in Japan began to increase significantly in 1990, with the revision of the Immigration Control Act, and continued growing until 2008. "At the end of 2008, the number of registered foreigners was approximately 2.22 million, 2.4 times more than those registered 20 years earlier. However, due to the global financial turmoil since September 2008, and the Great East Japan Earthquake of March 2011, the number of registered residents has declined slightly, standing at approximately 2.09 million as of September 2011."

"Of these, two thirds have permanent resident status, which allows long-term stays and places no restrictions on employment, making them de-facto immigrants. In addition, roughly 15,000 people acquire Japanese citizenship each year, so we can see a growing tendency of foreigners to become long-term residents in Japan. Although there was a lot of attention paid to foreigners who returned to their native countries because of the earthquake, more than two million foreign residents stayed in Japan in spite of the financial crisis and the disaster. Many of these people have a strong desire to live here permanently, and are important members of Japanese society."

"Meantime, the total population of Japan peaked in 2004 at approximately 128 million, and has been decreasing since. Within the next 50 years, it is expected to shrink by nearly 30 per cent, and drop below 90 million. The working-age population (15-64 years) will fall by half in the next 50 years, and the percentage of elderly (the ratio of persons older than 65 in the total population) is predicted to climb from the current 23 per cent to over 40 per cent. Furthermore, in response to requests from companies eager to globalize, the government is stepping up efforts to accept highly skilled foreign workers, and is promoting the increase of students from abroad in order to advance the international competitiveness of Japanese universities".

The event was organised by the Council of Europe, the Japan Foundation and the Council of Local Authorities for International Relations (CLAIR).

New York offers business
the greatest opportunities
New York City, 12 October 2012: London loses out narrowly to New York City for the top spot of this year's 'Cities of Opportunity' ranking. But PriceWaterhouseCoopers (PWC), the authors of the report say that while NYC performs well across the board, it does not win in any single category. Paris rises four places to number four, while Beijing and Shanghai move into the top five for economic clout. Overall, the top five cities are: New York City, London, Toronto, Paris and Stockholm.

In the fifth edition of Cities of Opportunity, PwC and the Partnership for New York City again examine the current social and economic performance of the world's leading 27 cities.

While New York officially edges out London by one point across 10 economic indicators, the city wins in no individual category. Toronto, which finishes third, also shows great balance yet wins no category. London, however, takes the lead in city gateway, an indicator introduced this year that measures global interconnectedness and international attraction.

Overall ranking
1) New York City
2) London
3) Toronto
4) Paris
5) Stockholm
6) San Francisco
7) Singapore
8) Hong Kong
9) Chicago
10) Tokyo
11) Sydney
12) Berlin
13) Los Angeles
14) Seoul
15) Madrid
16) Milan
17) Beijing
18) Kuala Kumpur
19) Shanghai
20) Moscow
21) Mexico City
22) Abu Dhabi
23) Buenos Aires
24) Istanbul
25 Johannesburg
26) Sao Paulo
27) Mumbai

Leaders in individual categories:
Innovation: Stockholm
Technology: Seoul
Transport & infrastructure: Singapore
Health, safety & security: Stockholm
Sustainability: Sydney
Economic clout: Beijing
Business: Singapore
Livability: Paris
City gateway: London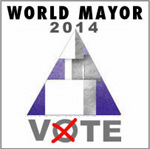 If you think your mayor is among the best in the world, nominate him or her now for the 2014 World Mayor Prize





Uncertainty over EU and financial scandals cost London its crown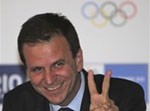 Rio de Janeiro mayor new boss of C40 cities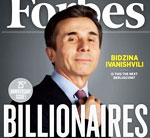 World cities fight over billionaires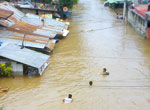 Asian cities most at risk from natural disasters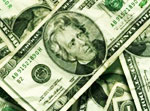 The most 'expensive' mayors in the world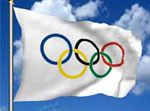 Syria and doping issues put an end to Istanbul's Olympic dreams
Mixed response to demands to cut ties with Russian cities (Photo: It is now illegal to fly the Rainbow flag in Russian cities)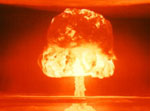 Nagasaki mayor criticises own country over nuclear weapons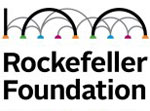 Rockefeller offers $100 million to make cities more resilient


Mayors suggest fund to combat urban crime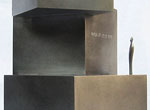 Iñaki Azkuna, Mayor of Bilbao awarded the World Mayor Prize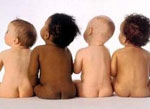 Cultural diversity adds to cities' dynamism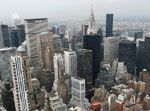 New York City offers business the greatest opportunities