FRONT PAGE
About us





ON OTHER US PAGES
US mayors caught up in nation's culture war

Opinion: Trust and race in America

Opinion: Fighting racism in America

Hunger in America

The guns of America

The strengths and weaknesses of US cities during a pandemic MORE

Homelessness in US cities: California is facing a crisis MORE

Mayors of largest US cities (2020) MORE

US mayoral elections November 2019 MORE

US Mayors running for President MORE

US cities are waking up to the harm done by trauma in childhood and adult life MORE

In the US, cities lead in fighting poverty MORE

Corrupt US mayors MORE

Mass shootings in the USA MORE

US mayors to protect DREAMers MORE

America's undocumented immigrants pay billions in taxes MORE

In the US, cities lead in fighting poverty MORE

Spatial Planning and Development in the USA:
Economic growth is of paramount importance MORE

The ups and downs of Amazon's
search for a second headquarter MORE

American public and mayors agree:
Keep Obamacare, forget Trumpcare MORE

More public involvement in law
enforcement needed to ease strain
between police and US communities MORE

American cities save money
by replacing obsolete urban
infrastructure with green spaces MORE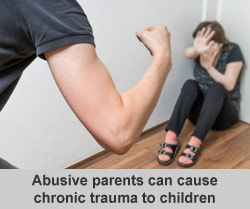 US cities are waking up to
the harm done by trauma
in childhood and adult life
September 2019: The challenges facing US cities and US mayors are well-known: crime and gun violence, public health, public education, housing, economic change and growth, social justice and access to opportunity, infrastructure, and climate change adaptation, among others. One of the major underlying issues which affects how mayors can respond to many of these challenges is also one of the least discussed politically and publicly: Trauma.

People living in high-poverty neighborhoods in US cities are typically exposed to multiple on-going traumas, such as generational school failure, substance abuse, incarceration, violence in the home and surrounding neighborhood, and teen pregnancy. Exposure to chronic trauma increases the likelihood of negative outcomes for individuals and their families and for neighborhoods and cities.

More than 25 per cent of the residents of the 100 largest US cities live in areas of concentrated poverty; that is, "inner city" neighborhoods where 40 per cent or more residents have incomes below the official federal poverty threshold – US$25,740 for a household of four people. This compares to seven per cent of residents in both suburbs and rural communities that live in concentrated poverty neighborhoods. (Footnote 1)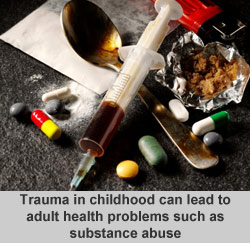 American inner city life (Footnote 2)
Poverty is not just about lack of money
Half of the children in American urban areas live in low-income families. Families of color are disproportionally represented in impoverished urban neighborhoods, and Black and Latino families with children are more than twice as likely as white families with children to experience economic hardships. (Footnote 3)

Urban American poverty is more than a lack of money and opportunity.

Children growing up in urban poverty in the US encounter horrific challenges few can comprehend. Substandard housing, food scarcity, drugs, violence, crime, family instability, physical/sexual/verbal abuse, teenage pregnancy, and other challenges bury children in an avalanche of adverse traumatic experiences.

Eighty-three per cent of inner city youth ages 18 or younger in the US report experiencing one or more traumatic events, such as living with violent or addicted adults, lacking money for food, or being physically or sexually assaulted. One out of 10 children under the age of six living in a major American city reports witnessing a shooting or stabbing. (Footnote 4)

Traumatic events impact on behavior, performance and relationships
According to the Presidential Task Force on Posttraumatic Stress Disorder and Trauma in Children and Adolescents, as the number of such traumatic events experienced before the age of 18 increases, the degree of damaging social, emotional, and physical problems also increases dramatically within a child or young adult. For example, elementary and secondary students that experience multiple traumatic events exhibit a decline in schoolwork and reduced concentration in and out of school. They act more disruptive in structured settings, display irritable and aggressive behavior, have difficulty sleeping and nightmares, and are more likely to use drugs. (Footnote 5)

Chronic trauma is also associated with higher levels of adult psychiatric disorders, family adversities, and poor financial, educational, and employment outcomes. Families exposed to multiple traumas often experience chaotic, disorganized lifestyles. Relationships between family members are inconsistent and/or conflicted, and the entire family functions with a crisis-oriented, high-stress mode of coping.

Exposure to chronic trauma also leads to long-term, intergenerational social, emotional and physical damage to those impacted, which can and does ripple through society. Research finds that adults with life histories of exposure to repeated trauma have problems with emotional regulation, aggression, social competence, and interpersonal relationships, leading to functional impairments in parenting, which they transmit to their children. (Footnote 6)

Single mothers need support
For example, the 100 largest US cities have the highest rates of fatherless homes in the nation, compared to suburban, rural, and smaller urban areas. In many inner cities, eight of 10 Black families and seven of 10 Latino families and are missing the critical influence and support a father provides.

Many single mothers in poverty find ways to overcome the lack of an involved father and raise positive and productive children. Others, however, struggle with the responsibility. Single mothers often have trouble being the sole breadwinner, maintaining a home, and still finding time to provide the necessary discipline and emotional support for their children. Many simply don't know how to teach their children the skills necessary to break out of poverty. In the worst scenarios, single mothers are coping with their own personal addictions or unresolved traumatic experiences and set poor examples for their children to emulate.

Gangs take over where dysfunctional families fail
When parents can't do their job, there are many toxic alternatives eager to fill the void. Thousands of criminal organizations, known as gangs, are active in American inner cities, as well as hundreds of thousands of drug dealers. In high-poverty neighborhoods where impressionable youth are in desperate need of money and a feeling of self-worth and belonging, the gang and drug culture offers cash, prestige, instant gratification, and structure many youth cannot resist.

Drug dealers and gang leaders are often seen as mentors and father figures by many youth in poverty. Unfortunately for the youth and their families, neighborhoods, and cities, these "mentors" also promote violence and reckless behavior, disrespect police and authority figures, undermine the value of legitimate employment, give unhealthy advice, normalize the degrading treatment of women, encourage youth to drop out of school, and work to build the next generation of criminals.

For those impoverished urban youth not seduced into the gang and drug scene, other "toxic role models" constantly influence their thoughts, words, and actions, including negative or unmotivated family members, friends, or neighbors, repeated exposure to sex, drugs and alcohol, repeated exposure to violence and abuse, and explicit and destructive content on social media.

Consistent exposure to these negative influencers has normalized a culture of undereducated, combative, impolite and reckless youth and adults on a direct path to academic and professional failure in American inner cities.

Because ethnic groups are overrepresented in inner cities, additional suffering too often arises for traumatized youth and adults due to negative popular perceptions of, and racist attitudes towards, people living in poverty.


Trauma research and policy implications
Childhood trauma can lead to mental and physical health problems
Serious studies of trauma in the US began primarily during the 1970s and were related to the experiences of Vietnam veterans and other survivor groups, such as Holocaust survivors, abused women and children, disaster survivors, refugees, and victims of sexual assault. Posttraumatic stress disorder was added as a new category to the American Psychiatric Association's official manual of mental disorders in 1980. (Footnote 7)

The relationship between traumatic childhood experiences and physical and emotional health outcomes in adult life was examined in a groundbreaking 1998 study of Adverse Childhood Experiences conducted by the US federal government's Centers for Disease Control and Prevention and the private health insurer Kaiser Permanente. The study asked over 17,000 middle-age, middle-class Americans about their experiences as children with abuse and household dysfunction. The study found a powerful correlation between exposure to childhood trauma and adult social and health problems, such as emotional and cognitive impairment, substance abuse, smoking, and other health-risk behaviors, poor performance in the workplace, unstable relationships, heart, lung, liver, and other diseases, suicide, HIV, and early death. (Footnote 8)

This study and other research are helping to gradually shift thinking in the US from the idea that those who have experienced emotional trauma are either "sick" or deficient in moral character to a new understanding that they are "injured" and in need of healing.

Trauma should be treated as a health issue
The scientific evidence and shift in attitudes have implications for important American policies, including:

Criminal justice. Juvenile offenders are most often punished in the US, but the research on trauma suggests more social services would lead to better outcomes.

Disabilities. The American Individuals with Disabilities Education Act mandates a "free appropriate public education" for all children, regardless of their disabilities. Student disabilities must be identified, evaluated, and treated at no cost to the child or his or her family. Lawsuits are working their way through the courts, which would declare trauma a disability under the Act and potentially mandate treatment for affected students.

Workforce training. Declaring trauma a disability would also require training in trauma-responsiveness for public-sector employees including teachers, law enforcement personnel, and others.

Social justice. Individuals living in urban poverty are less likely than those living in more affluent communities to have access to the resources that could facilitate the successful negotiation of their traumatic experiences, challenging US civil rights legislation enacted to ensure equal access to opportunity for all.


City solutions
Schools are learning how to help traumatized students
Research finds that most youth exposed to traumatic events can be put on a normal developmental course with intensive, culturally-responsive efforts.

Hundreds of public school districts in cities across the United States evaluate students' protective factors or social emotional skills. Protective factors are those variables, such as long-term, caring relationships with an adult and positive social connections, that are proven to help youth rebound from trauma and stress and develop or recover a sense of mastery, competence, and hope, leading to more positive behavioral, psychological, and academic outcomes.

Although there is general agreement on how to identify and evaluate adverse childhood experiences, practitioners are still learning how to respond to the different needs of youth and adults.

Generally, trauma-informed care is characterized by single-programmatic approaches. For example, some 200 police and fire departments in about 70 US cities train citizens to provide "emotional first aid" at the scene of emergencies.

City agencies need to collaborate
Some organizations are trying to provide more comprehensive solutions. For example, the Champion Academy Extreme Mentoring & Empowerment Initiative in Rochester, New York (population 210,000) has produced remarkable social-emotional and academic outcomes in hundreds of at-risk urban teenagers in poverty by collaborating with school districts, law enforcement agencies, and municipalities to deal with teen trauma in a comprehensive manner.

Collaboration is not always easy, and many organizations are exploring how they might work together to learn, share, and deliver best practices.

One of the earliest formal networks for trauma-informed care officially began in Tarpon Springs, Florida (population 24,000) in 2011. With the support of former Mayor David Archie, the Tarpon Springs City Council signed a Memorandum of Understanding with community groups to "increase awareness of issues facing members of our community who have been traumatized to promote healing." As a result, trauma-informed practices have been implemented in small and large ways by numerous organizations, including an elementary school, an ex-offender re-entry program, and the local social housing authority. (Footnote 9)

About 200 networks of education, health care, law enforcement, social service professionals, community members, and others have formed in American metro areas in recent years to work together to prevent and reverse the effects of childhood and adult trauma. Some of these networks are well-established with regular meetings and leadership structures. Others are just beginning to map out their positions, the roles of members, and collaborative opportunities and structures. Examples include the Philadelphia, Pennsylvania Adverse Childhood Experiences Task Force, which developed a strategic plan "to provide professionals and community members with the tools necessary to envision and create a trauma-informed city" and has gathered implementation support from several local and national funders and the Greater Richmond, Virginia Trauma-Informed Community Network, which is actively applying evidence-based practices across disciplines and across metro communities. The common characteristic of all of the 200 or so networks is that, in their own ways, they are spreading awareness of trauma. (Footnote 10)


Future
Progress has been made but public awareness is still weak
As a follow-up to the original 1998 study of Adverse Childhood Experiences, 42 states in the United States have formally surveyed residents about their life experiences and mental health one or more times. Researchers are still analyzing much of the data. In addition, at least 100 peer-reviewed articles about trauma have been published by US authors in leading journals.

Understanding the effects of trauma and poverty on individuals and families, as well as understanding the full range of possible responses to trauma and poverty, are critical to improving outcomes.

Theory and practice regarding trauma are still evolving. Many efforts are promising, but it will be years before a large body of evidence-based interventions is developed. And implementation funds will likely be insufficient until the public grasps the significance of trauma-responsive care.

Trauma-responsive solutions still largely fly under the popular and political radar screen in the US. However, their potential to help youth and adults in poverty leverage their traumatic experiences to improve as students, parents, citizens, and professionals - and to transform urban neighborhoods - is a promising development for US cities and US mayors.

---
References and resources
(1) Elizabeth Kneebone, Brooking Institution. The changing geography of US poverty. Testimony before the US House of Representatives Ways and Means Committee, Subcommittee on Human Resources, February 15, 2017
(2) This section draws heavily on Champion Academy. A Groundbreaking Solution for Rochester's Teen Crisis: The Case for Champion Academy, Strategic Plan 2019-2022.
(3) Collins, K., Connors, K., Donohue, A., Gardner, S., Goldblatt, E., Hayward, A., Kiser, L., Strieder, F. Thompson, E. (2010). Understanding the impact of trauma and urban poverty on family systems:
Risks, resilience, and interventions. Baltimore, MD: Family Informed Trauma Treatment Center.
(4) Ibid.
(5) Presidential Task Force on Posttraumatic Stress Disorder and Trauma in Children and Adolescents (2008).
(6) Op.cit., Collins, et. al.
(7) Friedman, M. (2019). PTSD History and Overview. National Center for Veterans Affairs, National Center for PTSD.
(8) Felitti V, Anda R, Nordenberg D, Williamson D, Spitz A, Edwards V, Koss M, Marks J. (1998). Relationship of childhood abuse and household dysfunction to many of the leading causes of death in adults. American Journal of Preventive Medicine, Volume 14, Issue 4, 245–58.
(9) Memorandum of Understanding between Tarpon Springs Community Trauma Informed Community Initiative and Community Partners/Members.
(10) Virginia's Trauma Informed Community Networks (https://vakids.org/trauma-informed-va/trauma-informed-community-networks); The Philadlephia ACE Project; Information about trauma-informed care networks: ACES Connection.