FRONT PAGE
About us


ON OTHER PAGES
Belgian Mayors (2016)
British Mayors (2016)
Canadian Mayors (2016)
German mayors (2016)
Polish mayors (2016)
US mayors (2016)
Corrupt US mayors
US cities and technology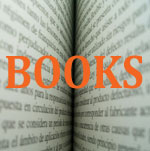 City Mayors' latest book 'Sustainability and the American City' has now been published. You may order your FREE copy now. Order form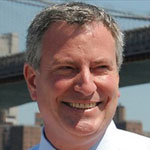 Bill de Blasio, Mayor of New York City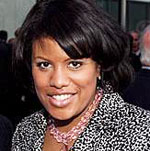 Stephanie Rawlings-Blake, Mayor of Baltimore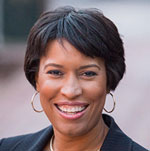 Muriel Bowser, Mayor of Washington DC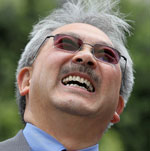 Edwin Lee, Mayor of San Francisco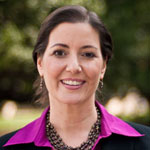 Libby Schaaf, Mayor of Oakland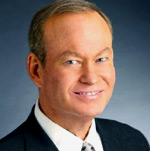 Mick Cornett, Mayor of Oklahoma City



Rahm Emanuel, Mayor of Chicago







Mayors of the largest US cities
Researched and edited by Robert O'Connor
with contributions by Nick Swift
10 November 2015: There are 19,429 municipal governments in the United States. Many small towns use the council-manager system (most counties are run this way) and those that don't, have a weak mayor-council system. Almost all large US cities have strong mayor systems. Towns with populations of 5,000 or less (varies between states) are not allowed to incorporate and are overseen by the county government.

Mayors, and the city council, are directly elected. The length of a term and the number of term limits are in the city charter, as is the day of election. Most mayoral elections take place on the first Tuesday after the first Monday in November to coincide with Federal elections, which take place then (as per the US Constitution), but not all municipalities do this.

Forms of US local government
More than eighty per cent of American citizens now live in large cities, suburbs of cities, or towns. People's needs – from police to sanitation, education to fire protection, housing and public transportation – are seen to, most directly, by city governments. There are, broadly speaking, three forms of it: the mayor-council form the commission form and the city or council-manager form.

In the mayor-council form, which is the oldest of the three, there is (not surprisingly) a mayor and a council consisting of a number of members, sometimes called aldermen. The structure is patterned on that of the state and federal governments. While the mayor is elected at large, the aldermen are sometimes elected, in other cases selected from wards or districts. The mayor is head of the executive branch, presiding over council meetings, appointing chiefs of departments, perhaps with the council's approval, and is often the budgetary officer of the city. He can veto ordinances passed by the legislative branch, the council.

Two forms of mayor-council rule – the strong-mayor and the weak-mayor – have evolved, although they have the points already enumerated in common. The 'strong mayor' can appoint and remove heads of city departments few officials, in that scenario, are elected. He is the preparer of the budget, and has power of veto. Throughout the 1990s, the strong mayor-council form of city government was most popular in cities where the form of government has been decided by the state, and declined in popularity in home rule cities (already mentioned), where the citizens of the city have and exercise the right under state law to decide their form of municipal government.

Where the mayor is a significant policy maker, an administrator may be given responsibility for daily operations. The legislature, in general, adopts the budget and general policy positions, passes resolutions with legislation, and audits the government's performance.

The mayor in the other kind of mayor-council city government, the 'weak' mayor, has more limited powers of appointment, removal and veto, and the elected officials and boards are more numerous. The council's more extensive legal powers preclude his being a chief executive in any truly meaningful sense.

The commission form of city government in the United States combines, in one group of usually at least three, and often five or seven, officials, the executive and legislative dimensions. It is also, sometimes, called the Galveston Plan, after the town in Texas where it originated in 1901 (and which has since abandoned it). All members are elected, and each commissioner is responsible for at least one city department. One of them is the chairperson and may be called the mayor, but he or she has no extra powers. Historically the commission form is regarded as an important manifestation of the impulse in the direction of efficiency through employment of experts, but others have seen that tendency in a negative light – as a movement depriving those without any particular 'expertise' – the working class, in other words – of their influence.

It has also been seen as a stage in the development of the city manager or council-manager form of municipal government. Commissions whose members all have different interests but equal powers have a predictable predisposition to unresolved disagreement. Bringing in a business manager was, and has increasingly been (the commission plan has rarely been initiated since the First World War), seen as the solution. The city manager has most executive powers, including those pertaining to law enforcement and service provision. He carries out the decisions of the elected council, who decide on ordinances and policy, and he, again, produces the city budget. He is thus not elected, but hired, and has no term of office, continuing in his or her role while it meets with the requirements of the council.

Yet other forms of local government in the United States include the town meeting, the representative town meeting, the township, the borough and the village.

Town meetings are largely a phenomenon of New England states. As often as necessary, but at least once a year, a town's registered voters meet, in open session, to elect officers, debate issues and pass laws. Practical issues such as taxes, budget and building and road construction and repair are decided. The board officers are called 'selectmen', board of supervisors, town council, or something similar.

The representative town meeting is very like the town meeting system, except that, while all citizens may attend meetings and take part in the debates, the right to vote belongs only to the (large) number chosen to be representatives.

In a township, there is usually a mayor and three, four or five committee members, who are elected, and who hold all legislative powers not held by the mayor. An administrator may be appointed to discharge executive functions.

A borough's mayor and six members of council are elected, and the mayor only votes to break ties. The council is the legislature, and the mayor appoints officers. In a village, there is, usually, a board of trustees with five elected members, one of whom has mayoral powers.

Mayors of the largest US cities
(Readers are invited to supply information on additional US cities and mayors. Please insert 'US mayors' in the subject line of any emails.)

City, size*
& website

Mayor
(Mr, Mrs)

Elections

Profile &
Politics

Albuquerque, New Mexico
Popl: 545,852
www.cabq.gov
Mr. Richard Berry
First: 2009 Re-elected: 2013
Next: 2017
Born 1962
Formerly in the New Mexico House of Representatives
Party: Republican
Arlington, Texas
Popl: 365,438
www.arlingtontx.gov
Dr. Robert Cluck
First: 2003 Next: 2015
Born 1939
Obstetrician-Gynaecologist 1971-1994
Party: None
Atlanta, Georgia
Popl: 420,003
www.atlantaga.gov
Mr. Kasim Reed
First: 2009
Re-elected: 2013
Next: 2017
Born 1969
Georgia State Senate 2003-2009. Georgia House of Representatives 1999-2003
Party: Democrat
Austin, Texas
Popl: 790,390;
www.ci.austin.tx.us
Mr. Lee Leffingwell
First: 2009 Next: 2016
Born 1939
City council member 2005-2009. Former airline pilot
Party: Democrat
Baltimore, Maryland
Popl: 620,961;
www.baltimorecity.gov
Mrs. Stephanie Rawlings-Blake
Appointed 2010[1]
Re-elected Nov 2011
Next: 2016
Born 1970
City Council president 2007-2010. Public defender 1998-2006
Party: Democrat
Boston, Massachusetts
Popl: 617,594
www.ci.boston.ma.us
Mr. Marty Walsh
First: 2013 Next: 2017
Born 1967
Massachusetts House of Representatives 1997-2013
Party: Democrat
Charlotte, North Carolina
Popl: 731,424
www.ci.charlotte.nc.us
Mr. Jennifer Roberts
First: 2015
Next: 2017
Born 1960
Mecklenburg County Board of Commissioners 2004-2012
Party: Democrat
Chicago, Illinois
Popl: 2,695,598
www.cityofchicago.org
Mr. Rahm Emanuel
First: 2011
Re-elected in 2015
Next: 2019
Born 1959
White House Chief of Staff, 2009-2010. US Congressman, Illinois 2003-2009
Party: Democrat
Cleveland, Ohio
Popl: 396,815;
www.city.cleveland.oh.us
Mr. Frank Jackson
First: 2005
Re-elected in 2009 and 2013
Next: 2017
Born 1946
City Council 2001-2005
Party: Democrat
Colorado Springs Colorado
Popl: 416,427
www.springsgov.com
Mr. John Suthers
First: 2015 Next: 2019
Born 1951
Attorney General of Colorado 2005-2015
Party: Republican
Columbus, Ohio
Popl: 787,033;
ci.columbus.oh.us
Mr. Andrew Ginther
First: 2015
Next: 2019
Born 1975
City Council member 2007-2015, Council President 2011-2015
Party: Democrat
Dallas, Texas
Popl: 1,197,816
www.dallascityhall.com
Mr. Mike Rawlings
First: 2011 Next: 2015
Born 1955
Former CEO of Pizza Hut
Party: Democrat
Denver, Colorado
Popl: 600,158
www.denvergov.org
Mr. Michael Hancock
First: 2011 Next: 2019
Born 1969
City Council 2004-2011
Party: Democrat
Detroit, Michigan
Popl: 713,777
www.ci.detroit.mi.us
Mr. Mike Duggan
First: 2013 Next: 2017
Born 1958
President, CEO of Detroit Medical Center 2004-2010. Deputy County Executive, Wayne County 1987-2001
Party: Democrat
El Paso, Texas
Popl: 649,121
www.elpasotexas.gov
Mr. Oscar Leeser
First: 2013
Next: 2017
Businessman; President of the Hyundai El Paso car dealership since 2001
Fort Worth, Texas
Popl: 741,206
www.fortworthgov.org
Mrs. Betsy Price
First: 2011
Re-elected: 2013
Next: 2015
Born 1950
Tax assessor-collector for Tarrant County, 2001-2011
Party: Non-partisan
Fresno, California
Popl: 494,665
www.fresno.gov
Mrs. Ashley Swearengin
First: 2008
Re-elected in 2012
Next: 2016
Born 1972
Executive for California Partnership for the San Joaquin Valley, 2005-2008
Party: Republican
Houston, Texas
Popl: 2,099,451
www.houstontx.gov
Ms. Annise D. Parker
First: 2009
Re-elected: Nov 2011 and 2013
Next: 2015
A run-off scheduled for 12 December 2015
Born 1956
Houston controller 2004-2009. At-large member of city council 1998-2003
Party: Democrat
Indianapolis, Indiana
Popl: 820,445
www.indygov.org
Mr. Joe Hogsett
First: 2015 Next: 2019
Born 1956
Secretary of State of Indiana 1989-1995; US Attorney 2010-2014
Party: Democrat
Jacksonville, Florida
Popl: 821,784
www.coj.net
Mr. Lenny Curry
First: 2015 Next: 2019
Accountant and business owner. Former Chairman of the Florida Republican Party
Party: Republican
Kansas City, Missouri
Popl: 459,787
www.kcmo.org
Mr. Sly James
First: 2011 Next: 2019
Born 1951
President of Kansas City Metropolitan Bar Association 2003
Party: Independent
Las Vegas, Nevada
Popl: 583,756;
www.lasvegasnevada.gov
Mrs. Carolyn Goodman
First: 2010 Next: 2019
Born 1939
Founder, president of Meadows School. Wife of previous mayor Oscar Goodman
Party: Independent
Long Beach, California
Popl: 462,257
www.longbeach.gov
Mr. Robert Garcia
First: 2014 Next: 2018
Born 1977
City Council 2009-2014
Party: Democrat
Los Angeles, California
Popl: 3,792,621
www.lacity.org
Mr. Eric Garcetti
First: 2013. Next: 2017
Born 1971. City council 2001-2012. Council President 2006-2012.
Party: Democrat
Louisville, Kentucky
Popl: 597,337
www.louisvilleky.gov
Mr. Greg Fischer
First: 2010 Next: 2018
Born 1958
Co-invented the SerVend ice/beverage dispenser. Co-founder of bCatalyst
Party: Democrat
Memphis, Tennessee
Popl: 646,889
www.ci.memphis.tn.us
Mr. Jim Strickland
First: 2015
Next: 2019
Partner, Kustoff & Strickland 1998-present; City Council 2007-2015
Party: Democrat
Mesa, Arizona
Popl: 439,041
www.mesaaz.gov
Mr. Scott Smith
First: 2008
Re-elected in 2012
Next: 2016
Born 1956
Regional President for K. Hovnanian Homes 2003-2007
Party: Republican
Miami, Florida
Popl: 399,457
www.miamigov.com
Mr. Tomas Regalado
First: 2009
Re-elected: 2013
Next: 2017
Born 1947
City Commissioner 1997-2009
Party: Republican
Milwaukee, Wisconsin
Popl: 594,833
www.milwaukee.gov
Mr. Tom Barrett
First: 2003 Next: 2016
Born 1953
US Congressman 1993-2003. Wisconsin State Senate 1989-1993
Party: Democrat
Minneapolis, Minnesota
Popl: 382,578
www.ci.minneapolis.mn.us
Ms. Betsy Hodges
First: 2013 Next: 2017

Born 1969
City council 2005-2013
Party: Democratic-Farmer-Labor [2]

Nashville, Tennessee
Popl: 601,222;
www.nashville.gov
Ms. Megan Barry
First: 2015 Next: 2019
Born 1963
Metro Council 2007-2015
Party: Democrat
New Orelans, Louisiana
Popl: 370,000
www.nola.gov
Mr. Mitch Landrieu
First: 2010
Re-elected: 2014
Next: 2018
Born 1960
Lawyer
Party: Democrat
New York City, New York
Popl: 8,175,133
www.ci.nyc.ny.us
Mr. Bill de Blasio
First: 2013 Next: 2017
Born 1961
New York Public Advocate, 2009-2013. City Council 2001-2009.
Party: Democrat
Oakland, California
Popl: 390,724
www.oaklandnet.com
Ms. Libby Schaaf
First: 2014 Next: 2018
Born 1966
City Council 2011-2014. Public Affairs Director, Port of Oakland 2006-2010
Party: Democrat
Oklahoma City, Oklahoma
Popl: 579,999
www.okc.gov
Mr. Mick Cornett
First: 2004 Re-elected: 2014
Next: 2018
Born 1959
City council 2001-2004
Party: Republican
Omaha, Nebraska
Popl: 408,958
www.ci.omaha.ne.us
Ms. Jean Stothert
First: 2013 Next: 2017
Born: 1954
City Council 2009-2013. Millard Board of Education 1997-2009
Party: Republican
Philadelphia, Pennsylvania
Popl: 1,526,006
www.phila.gov
Mr. Michael Nutter
First: 2006 Re-elected: Nov 2011
Next: 2015
Born 1957
City Council 1990-2006
Party: Democrat
Phoenix, Arizona
Popl: 1,445,632
www.ci.phoenix.az.us
Mr. Greg Stanton
First: 2011 Next: 2019
Born 1968
Attorney
City Council 2001-2009
Party: Democrat
Portland, Oregon
Popl: 583,776
www.portlandonline.com
Mr. Charlie Hales
First: 2012 Next: 2016.
Born 1956
City Commissioner 1993 - 2002
Party: Democrat
Raleigh, North Carolina
Popl: 403,892
www.raleigh-nc.org
Ms. Nancy McFarlane
First: 2011 Next: 2016
Born 1950
City Council 1985-1989 and 1991-1995
Party: Democrat
Sacramento, California
Popl: 466,488
www.cityofsacramento.org
Mr. Kevin Johnson
First: 2008 Re-electedt: 2012
Next: 2016
Born 1966
Former NBA player with Cleveland Cavaliers and Phoenix Suns
Party: Democrat
San Antonio, Texas
Popl: 1,327,407
www.sanantonio.gov
Ms. Ivy Taylor
First: 2015 Next: 2019
Born 1970
City Council 2009-2015

San Diego, California
Popl: 1,307,40
www.sandiego.gov
Mr. Kevin Faulconer
First: 2014
Next: 2018
Born 1967
Member of the city council from 2006 to 2014
Party: Republican
San Francisco, California
Popl: 805,235
www.sfgov.org
Mr. Edwin Lee
Appointed 2011
Elected: 2011
Next: 2019

Born 1952
City Administrator 2005-2011. Director of Public Works 2000-2005
Party: Democrat
San Jose, California
Popl: 945,942
www.sanjoseca.gov
Mr. Sam Liccardo
First: 2014 Next: 2018
Born 1970
City Council 2007-2014
Party: Democrat
Seattle, Washington
Popl: 608,660
www.seattle.gov
Mr. Ed Murray
First: 2013 Next: 2017
Born 1961
New York Public Advocate, 2009-2013. City Council 2001-2009.
Party: Democrat
Tulsa, Oklahoma
Popl: 391,906
www.cityoftulsa.org
Mr. Dewey Bartlett Jr.
First: 2009 Next: 2017
Born 1947
City Council 1990-1994. President of Keener Oil and Gas Company
Party: Republican
Tuscon, Arizona
Popl: 545,852
www.tucsonaz.gov
Mr. Jonathon Rothschild
First: 2011. Next: 2019
Attorney, Adjunct Professor, University of Arizona
Party: Democrat
Virginia Beach, Virginia
Popl: 437,994
www.vbgov.com
Mr. William Sessoms Jr.
First: 2008 Next: 2016
Born 1954
City Council 1988-2002. Vice Mayor 1992-2002
Party: Republican
Washington, D. C.
Popl: 601,723
www.dc.gov
Ms. Muriel Bowser
First: 2014 Next: 2018
Born 1972
City Council 2007-2015
Party: Democrat
Wichita, Kansas
Popl: 382,368
www.wichitagov.org
Mr. Jeff Longwell
First: 2015 Next: 2019
City Council 2007-2015
Party: Republican
*All population figures come from the 2010 US Census.
[1] Assumed office on February 4, 2010 after Sheila Dixon resigned after being found guilty of embezzlement.
[2] The Minnesota Democratic-Farmer-Labor Party is the official name of the state affiliation of the Democratic Party.
[3] Elected in 2001 and 2005 as a Republican. Switched to Independent on 19 June 2007.
[4] Assumed office 11 January 2011 after Gavin Newsom resigned to become Lieutenant Governor of California. Elected in November 2011.