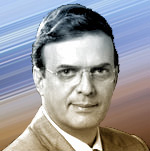 Marcelo Ebrard, Mayor of Mexico City, was awarded the 2010 World Mayor Prize





FRONT PAGE
Site Search
About us | Quiénes somos |
A propos de nous | Über uns |
Mayor Monitor
Directories
Events
Debate




Mayors and political parties
British Mayors
French Mayors
Spanish Mayors
Mayors from Africa
Mayors from Asia & Australia
Mayors from The Americas
Mayors from Europe

Local government in The Americas:
| Argentina | Brazil | Canada | Chile | Mexico | USA | Venezuela |

Local government in Europe:
| Cyprus | France | Germany | Gibralta | Greece | Iceland | Ireland | Italy | Malta | Portugal | Russia | Spain | UK1 | UK2 |

Local government in Asia and Australia
| Australia | China | India | Indonesia | Japan | Malaysia | Philippines | Singapore | South East Asia | South Korea | Thailand | Turkey |

Local government in Africa
| South Africa |




City Mayors reports news from towns and cities around the world. Worldwide | Elections | North America | Latin America | Europe | Asia | Africa |




City Mayors ranks the world's largest, best as well as richest cities and urban areas. It also ranks the cities in individual countries, and provides a list of the capital cities of some 200 sovereign countries. More




City Mayors profiles city leaders from around the world. More




City Mayors describes the history, architecture and politics of the greatest city halls in the world. More




Mayors from The Americas, Europe. Asia, Australia and Africa compete for the World Mayor Award. More




Use Mayor Monitor to rate the performance of mayors from across the world More




In your opinion: Praise Criticise. Write




City Mayors reports political events, analyses the issues and depicts the main players. More




City Mayors describes and explains the structures and workings of local government in Europe, The Americas, Asia, Australia and Africa. More




City Mayors deals with economic and investment issues affecting towns and cities. More




City Mayors describes and explains financial issues affecting local government. More




City Mayors reports urban environmental developments and examines the challenges faced by cities worldwide. More




City Mayors reports on and discusses urban development issues in developed and developing countries. More



City Mayors reports on developments in urban society and behaviour and reviews relevant research. More




City Mayors invites readers to write about the people in their cities. More




City Mayors examines city brands and marketing. More




City Mayors lists and features urban events, conferences and conventions aimed at urban decision makers and those with an interst in cities worldwide. More




City Mayors deals with urban transport issues in developed and developing countries and features the world's greatest metro systems. More




City Mayors examines education issues and policies affecting children and adults in urban areas. More




City Mayors investigates health issues affecting urban areas with an emphasis on health in cities in developing countries. More




City Mayors reports on how business developments impact on cities and examines cooperation between cities and the private sector. More




City Mayors examines the contributions history and culture make to urban society and environment. More




City Mayors examines the importance of urban tourism to city economies. More




City Mayors questions those who govern the world's cities and talks to men and women who contribute to urban society and environment. More




City Mayors profiles national and international organisations representing cities as well as those dealing with urban issues. More




City Mayors reports on major national and international sporting events and their impact on cities. More




City Mayors lists cities and city organisations, profiles individual mayors and provides information on hundreds of urban events. More

Mayors and their
political parties
By Andrew Stevens, Development Editor
21 August 2011: We are living in the so-called century of the city and most cities are governed by elected mayors. But what political characteristics, if any, unite them? Over the past decade conservatives have scored a number of electoral successes across the world, with many citizens identifying with their messages on security, leaner government and lower taxes. However, research by City Mayors shows that many of the world's largest and most prominent cities are still governed by mayors from the left or centre-left.

| World table of mayors | Right of centre mayors | Left of centre mayors | Centre and independent mayors |

The leadership of a city increasing plays a role in its branding, a key element of urban competitiveness under globalisation. As with the so-called 'starchitects' who leave their mark on the urban realm, city mayors are increasingly capable of shaping a city and its offer to both residents and visitors. Policy and vision, shaped by political priorities, therefore plays a leading role in this process.

While Norman Foster was able to reshape the British capital's skyline for the new century, it was the newly-created mayoralty under Labour's Ken Livingstone which facilitated this. Paris' Bertrand Delanoë has over roughly the same period used his power to vastly increase public and social transport in the capital, as well as rethinking its own longstanding stance on tall buildings ahead of a mooted boom in its financial sector. Amid considerable financial deficits, Berlin's socialist mayor Klaus Wowereit has repositioned the German capital as "poor but sexy", which continues to draw considerable numbers of tourists and new foreign residents each year.

Outside of Europe, in Tokyo the right-wing Governor Ishihara has led a crackdown on the city's more notorious entertainment districts, in the manner of New York's Giuliani before him. Latin America, in particular Brazil, has seen governance under conservative mayors take firm action on pervasive visual pollution in the form of billboards (São Paulo's Gilberto Kassab) and homelessness and begging (Rio's César Maia).

City mayors and their political parties

City

Mayor

Elected

Party of mayor
with international affiliation in ( )*

NORTH AMERICA
Boston
Thomas Menino

1993

Democratic
Chicago
Rahm Emanuel

2011

Democratic
Los Angeles
Antonio Villaraigosa

2005

Democratic
New York City
Michael Bloomberg

2001

Independent, formerly Republican
San Francisco
Edwin M. Lee

2011

Democratic
Toronto
Rob Ford

2003

Independent, formerly Progressive Conservative (IDU)

Vancouver
Gregor Robertson

2008

New Democratic Party (SI)
Washington, DC
Vincent Gray

2010

Democratic
LATIN AMERICA
Buenos Aires
Mauricio Macri

2007

Republican Proposal
Caracas
Antonio Ledezma

2008

Fearless People's Alliance
Guayaquil
Jaime Nebot

2000

Social Christian Party
Lima
Susana Villarán

2010

Social Force
Mexico City
Marcelo Ebrard

2006

Party of the Democratic Revolution (SI)
Rio de Janeiro
Eduardo Paes

2009

Brazilian Democratic Movement Party
Santiago
Pablo Zalaquett

2008

Independent Democrat Union (IDU)
São Paulo
Gilberto Kassab

2006 (2004)

Democrats (CDI)
EUROPE
Amsterdam
Eberhard van der Laan

2010

Labour Party (SI)
Barcelona
Xavier Trias

2011

Democratic Convergence of Catalonia (LI)
Berlin
Klaus Wowereit

2001

Social Democratic Party (SI)
Brussels
Freddy Thielemans

2001

Socialist Party (SI)
Copenhagen
Frank Jansen

2009

Social Democrats (SI)
Frankfurt
Petra Roth

1995

Christian Democrat (CDU)
Geneva
Pierre Maudet

2011

FDP.The Liberals (LI)
London
Boris Johnson

2008

Conservative (IDU)
Madrid
Alberto Ruiz-Gallardón

2003

People's Party (CDI/IDU)
Milan
Giuliano Pisapia

2011

Left Ecology Freedom
Moscow
Sergey Sobyanin

2010

United Russia
Paris
Bertrand Delanoë

2001

Socialist Party (SI)
Rome
Gianni Alemanno

2008

People of Freedom
St Petersburg
Valentina Matviyenko

2003

United Russia
Stockholm
Sten Nordin

2008

Moderate Party (IDU)
Vienna
Michael Häupl

1994

Social Democratic Party (SI)
Zürich
Corine Mauch

2009

Social Democratic Party (SI)
AUSTRALIA
Sydney
Clover Moore

2004

Independent
ASIA
Ankara
Melih Gökçek

1994

Justice and Development Party
Bangkok
M.R. Sukhumbhand Paribatra

2009

Democrat Party (LI)
Beijing
Guo Jinlong

2007

Communist Party of China
Busan
Hur Nam-sik

2004

Grand National Party (IDU)
Delhi
Sheila Dikshit

1998

Indian National Congress (AD)
Dhaka
Sadeque Hossain Khoka

2002

Bangladesh Nationalist Party
Dubai
Hussain Nasser Lootah

2006

None
Fukuoka
Soichiro Takashima

2010

Liberal Democratic Party/New Komeito
Hong Kong
Sir Donald Tsang

2005

None
Istanbul
Kadir Topbas

2004

Justice and Development Party
Jakarta
Fauzi Bowo

2007

Golkar
Karachi
Lala Fazal-ur-Rehman

2010

None
Kuala Lumpur
Dato' Ahmad Fuad Ismail

2008

None
Mumbai
Shraddha Jadhav

2009

Shiv Sena (nationalist)
Osaka
Kunio Hiramatsu

2007

Independent
Seoul
Oh Se-hoon

2006

Grand National Party (IDU)
Shanghai
Han Zheng

2003

Communist Party of China
Singapore
n/a

n/a

n/a
Taipei
Hau Lung-pin

2006

Chinese Nationalist Party (IDU)
Tehran
Mohammad Bagher Ghalibaf

2005

Islamic Society of Engineers
Tokyo
Shintaro Ishihara

1999

Independent (supported by Liberal Democratic Party)
Yokohama
Fumiko Hayashi

2009

Democratic Party of Japan (AD)
AFRICA
Cairo
Abdel Qawi Khalifa

2011

None
Cape Town
Patricia de Lille

2011

Democratic Alliance (LI)
Johannesburg
Parks Tau

2011

African National Congress (SI)
*International associations
Alliance of Democrats (AD) – centrist, moderate parties
Centrist Democrat International (CDI) – centre right and Christian democrat parties
International Democrat Union (IDU) – conservative parties
Liberal International (LI) – centrist and official liberal parties
Socialist International (SI) – socialist and social democratic parties

Right of centre mayors
A cursory glance at the list of the world's major cities shows a healthy showing for mayors belonging to either centre-right parties or as being right of centre. Of the four principal world cities of New York, London, Paris and Tokyo, three are headed by right of centre mayors. Further down the list, some of the world's largest cities, such as Ankara, Buenos Aires, Busan, Frankfurt, Istanbul, Madrid, Rome, Santiago, Seoul, Stockholm and Taipei are all headed by mayors elected on behalf of centre-right parties.

However, if we pare down the electoral aspect to party labels and perceptions of individual mayors then the picture becomes less clear. New York's Michael Bloomberg was elected as a Republican in 2001 on account of abandoning his registration as a Democrat, though only because he was too wealthy to secure the Democrats' ticket in the first place. While Bloomberg might be more at ease at the free market Manhattan Institute than the liberal Housing Works cooperative, as with his predecessor he largely enjoys cross-party support, as shown by Democratic endorsements in his 2009 re-election campaign. While New Yorkers are regarded as city first, party second when it comes to their independent streak, Bloomberg played safe by supporting successful presidential candidates in 2004 (Bush, hosted Republican Convention in NYC) and 2009 (Obama, though only qualified support), though he was once slated as a possible independent candidate or potential veep (for McCain in 2009) himself.

Toronto's mayor, Rob Ford, has moved to the right on a number of social issues since he assumed office on 1 December 2010.

Tokyo's 'maverick' populist and nationalist Governor Ishihara took on his former conservative allies in the Liberal Democratic Party on coming out of his retirement in 1999, though regained their tacit support for his two re-election bids. Of the three, only London's Boris Johnson, a Conservative mayor in the possibly world's most diverse city, enjoys fully paid up party membership at present. Elsewhere, the Spanish capital and financial centre Madrid is a stronghold of the right-wing People's Party.

Rome is led by a mayor belonging to Silvio Berlusconi's People of Freedom. While in Turkey, the moderate conservative Justice and Development Party occupies the mayoralty in both the capital Ankara and largest city Istanbul. South Korea's capital Seoul and the second city Busan were both taken by the conservative Grand National Party ahead of its re-emergence out of opposition nationally. Until 2009, Brazilian rivals Rio de Janeiro and São Paulo were both led by mayors from the centre-right Democrats, though the party retains the latter and the federal district Brasília.

While the presence of centre-right mayors globally is strong, they do not cooperate or collaborate formally at the international level, perhaps reflecting the often insular and nationalist tendencies on the right. Neither the Centrist Democrat International nor the International Democrat Union (both of whom have overlapping memberships) have any committee or forum for city mayors in the manner of that of the Socialist International. One mitigating factor here is that successful political parties possibly feel less need to shout about their existence.

Left of centre mayors
The tally of left mayors is still significant, while more left of centre mayors belong to parties associated with the respective international than their right-wing rivals, again reflecting the looser international ties of the centre-right. European capitals Paris and Berlin are both headed by not only left of centre mayors but openly gay mayors, both since 2001. Paris however has been traditionally regarded as a city of the French right (in contrast to provincial Socialist strongholds), on account of it being led by mayors of the centre-right for most of the period since the restoration of the mayor's office in 1977, most notably Jacques Chirac (1977-1995), with Bertrand Delanoë's Socialist-led victory in 2001 coming on the back of a corruption scandal and divided right ticket. Berlin's left of centre politics and counterculture is seen as integral to the city brand (especially when contrasted with other German cities), with its Social Democrat/Left coalition in the Rotes Rathaus reflecting this. Capitals Copenhagen, Amsterdam, Brussels and Vienna and Switzerland's largest city Zürich complete the list in Europe. In Canada's Vancouver's mayor is a member of the New Democratic Party, the country's Socialist International affiliate, with Parks Tau belonging to the African National Congress (also an SI member).

In Latin America, cities such as Mexico City and Lima are led by mayors belonging to full or observer members of the Socialist International, though this does not diminish the recent success of Latin American centre-right parties in taking the mayoralties of the other major cities (Buenos Aires, São Paulo and Santiago), perhaps in response to the success of left parties nationally. The case of Caracas is altogether more peculiar, given the conflict at the heart of Venezuelan political life under Hugo Chávez, it being led by a notionally social democratic mayor of a minor party (in contrast to Chávez' profoundly leftist United Socialist Party) albeit it stripped of any real power. No other centre-left mayors make the list.

The two Chinese cities ranked, Beijing and Shanghai, are naturally led by a mayor of the ruling state Communist Party of China, though this only enjoys loose international relations with other state communist parties, notably neighbours Laos, North Korea and Vietnam. No major city is currently led by a Green Party mayor, though Geneva has had Green mayors during the past decade and Greens were the principal challengers in the 2003 San Francisco and 2008 Rio de Janeiro mayoral races (though current Rio mayor Eduardo Paes was briefly a Green).

Centre and independent mayors
Perhaps reflecting the non-partisan nature of either a country's local government arrangements (Canada, Japan, parts of the US) or the politician as brand in themselves, the presence of Independent/non-party mayors is strong, with Tokyo and Toronto being led by former party politicians turned independents and Sydney, Osaka and Fukuoka led by those eschewing party labels.

Interestingly, while centrists are present in the form of mayors who might be described as belonging to Christian democrat or liberal conservative parties, there are only two mayors from parties affiliated to the Liberal International, Patricia de Lille of Cape Town and Bangkok Governor Paribatra of the Democrat Party. However, the Thai party is essentially centre-right and royalist (Paribatra is the son of a Thai prince). The party is however, through its membership of the Council of Asian Liberals and Democrats, a member of the Alliance of Democrats (AD), a loose international grouping of centrist and moderate parties founded by the Asian grouping, as well as the European Democratic Party and the US Democratic Party (though the Democratic Party does not participate as a full member but through its international arm). The AD also contains the Indian National Congress, a former Socialist International member, represented on the list through Delhi's Sheila Dikshit.

Mayors whose party label defies international comparison include that of Jakarta (Golkar, a bureaucratic elite body aligned to the state religion), Mumbai (Shiv Sena, a Hindu nationalist right-wing association), Tehran (the Islamic Society of Engineers, a conservative faction of the Islamic state) and Russia's two listed mayors belonging to the statist United Russia of Vladimir Putin. Excepting Mumbai, whose city politics reflects intercommunal/regionalist tension, such labels can be ascribed to allegiance to the state among public officials through whatever form, usually a professional body or party associated with a national leader.

Equally, not all the cities on the City Mayors list correspond to a ready exercise in studying the patterns of urban party politics. While Hong Kong and Singapore, rising Asian powerhouses and financial hubs, are included, one is a sovereign state in its own right while the other is an administrative region. Neither is led by a mayor or city leader (Singapore a president as head of state, Hong Kong a chief executive chosen by an electoral college). Similarly, the Dubai Municipality, another emerging dynamic city state, is run by a Director General appointed by the royal family. Kuala Lumpur's mayor is appointed by the Malaysian federal government, on account of the suspension of local democracy since 1970. However, while these cities and their administrative figureheads may not be considered democratic in character, they do possess city chiefs in whatever form.

Readers are invited to add to this research. Please insert 'Politics' in the subject line of your email.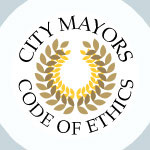 Marcelo Ebrard, the winner of the 2010 World Mayor Prize, has signed up to the Code of Ethics


CITY MAYORS
Code of Ethics
The City Mayors Foundation was established in 2003 to promote, encourage and facilitate good local government. To strengthen local government further, City Mayors has instituted a Code of Ethics for city leaders who wish to perform their duties beyond all reproach.

Mayors featured by City Mayors and those shortlisted for the World Mayor Prize have been asked to confirm that they and their administrations adhere to the letter and spirit of the Code. Ultimately, City Mayors aims to establish the professional title of Chartered Mayor in recognition of city leaders who bring high integrity and competence to public service as well as adhere to the code of ethics. More