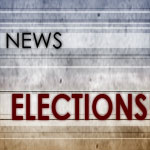 City Mayors reports on local elections from around the world




FRONT PAGE
About us




Worldwide | Elections | North America | Latin America | Europe | Asia | Africa |




























Local election news from across the world
NEWS SECTIONS: World news | Election news | News from Europe | News from North America | News from Latin America | News from Asia and Australia | News from Africa | Urban events | NEWS SPECIALS: The 2011 London riots | The 2010 Love Parade tragedy | Latest news story |


Leading opposition mayor
wins re-election in Caracas
Caracas, 12 December 2013: While Venezuela's ruling Socialists gained a majority of votes in last Sunday's municipal elections, opposition candidates won in a number of state capitals as well as in Caracas. Antonio Ledezma, who is the country's most visible opposition politician, was re-elected as Mayor of the Metropolitan District of Caracas with 51 per cent of the vote. Candidates from the opposition United Democratic Paned (MUD) also won in Barinas (the hometown of the late Hugo Chavez), Valencia, Barquisimeto, Merida, Maturin, La Ascunsion, San Christobal and Maracaibo.

Provisional results show that the ruling United Socialist Party of Venezuela (PSUV) captured 196 of 335 mayoral offices, with the MUD on 53. Across the country, the PSUV and its allies received 49 per cent of votes, the MUD, 43 per cent, while other political parties were on eight per cent.

After winning the most closely watched mayoral contest, Antonio Ledezma struck a concilitary note, inviting his government-backed opponent to join him in promoting the economy of the country's capital city. Despite having his powers curtailed by the late Hugo Chavez, the mayor implemented several elements of the Caracas Metropolitan Strategic Plan 2020, including the introduction of 'smart' traffic lights and the modernisation of Caracas' bus network Transmetrópoli.

The removal of the powers of the Caracas mayoralty began not long after Ledezma's election in December 2008, when the federal government assumed control of the city police. In April 2009, the government-controlled national assembly passed a law redefining the role of the capital's mayoralty, in effect passing its powers and resources to a presidential appointee. In June 2009, the mayor went on a hunger strike in protest of what he called harassment and interference from the late president Hugo Chavez.


Denmark's Social Democrats
keep control of largest cities
Copenhagen, 21 November 2013: Initial fears by Denmark's ruling Social Democrats that they would be heavily punished in Tuesday's local elections proved wrong. The party of Prime Minister Helle Thonrning-Schmidt not only kept control of the largest cites Copenhagen, Aarhus, Odense and Aalborg it also remained the strongest political force in the country with a share of the vote of 29.5 per cent. The centre-right opposition Liberal Party (Venstre) increased its share slightly to 26.5 per cent. The right-wing Danish People's Party (Dansk Folkeparti) was supported by ten per cent of voters but the Danish Party (Danskernes Parti), which demanded the deportation of non-white Danes, only received 7,000 votes.

Danes voted on Tuesday to elect candidates to 98 city councils and five regional boards, which govern most of the country's welfare services, including schools, childcare, hospitals, sanitation, job support and public transportation. More than 71 per cent of eligible took part in the elections. The turnout was the second highest since the 1980s. For comparison, for London's mayoral elections in 2012, turnout was less than 38 per cent and, earlier this month, only a quarter of New York voters turned out to elect a new mayor.

The Danish Social Democrats and their coalition allies, the Socialist People's Party and the Social Liberal Party, have been faring badly in the polls since they took power in 2011. Voters didn't expect that parties, which played a major role in creating Denmark's welfare system after World War II, would raise the pension age, cut benefits for students and the unemployed while lowering corporation tax.

But in Tuesday's local elections, the Social Democrats benefited from a financial scandal involving the leader of the opposition Liberal Party. Lars Loekke Rasmussen, a former prime minister, had to apologise for spending too much on trips for an environmental organisation, partly funded by the Danish overseas development ministry. While his party called for a cut in overseas development aid, its leader was paid almost US$200,000 for first-class air travel and luxury hotels by the South Korea based Global Green Growth Institute (GGGI). The organisation receives 16 million dollars a year from the development ministry.


De Blasio's victory in NYC
eclipses other election results
New York City, 6 November 2013: Yesterday voters went to the polls in more than 400 US cities to elect new mayors. Counting is still going on in many communities but some larger cities have already declared. The most headline-grapping result came from New York City, where Democrat Bill de Blasio won with a landslide. A number of incumbent mayors also produced impressive victories. Atlanta's Mayor Kasim Reed won with a whopping 85 per cent of votes. In Miami Mayor Thomas Regalado was supported by 78 percent of voters. Boston elected Martin Walsh as its new mayor, while in Seattle Ed Murray defeated the incumbent mayor Mike McGinn.

SELECTED RESULTS FROM THE LARGEST US CITIES
Connecticut
• New Haven, Toni Harp newly elected
• Stamford, David Martin newly elected

Florida
• Cape Coral, Marni Lin Sawicki newly elected (50.5%)
• Miami, Thomas Regalado re-elected (78%)
• St Petersburg, Rick Kriseman newly elected (56%)

Georgia
Atlanta, Mayor Kasim Reed re-elected (85%)

Iowa
• Cedar Fall, Ron Corbett re-elected (67%)

Massachusetts
• Boston, Martin Walsh newly elected (51.6%)
• Worcester, Joseph Petty re-elected (75%)

Michigan
• Lansing, Virgil Bernero re-elected (75%)

Minnesota
• Minneapolis, Betsy Hodges newly elected (36%)
• St Paul, Christopher Coleman re-elected

Montana
• Billings, Tom Hanel re-elected

North Carolina
• Charlotte, Patrick Cannon newly elected (53%)
• Durham, William Bell re-elected
• Fayetteville, Nat Robertson newly elected
• Greensboro, Nancy Vaughan newly elected (59%)

New Hampshire
• Manchester, Ted Gatsas re-elected

New Jersey
• Edison Township, Thomas Lankey newly elected

New York State
• Albany, Kathy Sheehan newly elected
• Buffalo. Bryon Brown re-elected (70%)
• Huntingdon, Frank Petrone re-elected
• New York City, Bill de Blasio newly elected (75%)
• Rochester, Lovely Warren newly elected
• Syracuse, Stephanie Miner re-elected

Ohio
• Cincinatti, John Cranley newly elected
• Cleveland, Frank Jackson re-elected (66%)
• Dayton, Nan Whaley newly elected
• Toledo, Michael Collins newly elected (56.5%)

Pennsylvania
• Pittsburgh, William Peduto newly elected

Texas
• Houston, Annise Parker re-elected (57%)

Washington State
• Seattle, Ed Murray newly elected (56%)

More results and analysis


Montreal hopes a new mayor
will see the start of a new era
Montreal, 4 November 2013: One year after Montreal's long-standing mayor Gérald Tremblay was forced to resign amid a corruption scandal that had engulfed several Quebec municipalities, the province's largest city elected a new mayor. Yesterday, Denis Coderre, a Liberal member of the Canadian parliament, secured victory with 32 per cent of the vote. With 27 seats, the new mayor's political group will form the largest faction on the city council but will be short of a majority. The new mayor appealed to all councillors to unite in the interest of Montreal to allow the city to recover from its annus horribilis, which saw the resignation of not just one but two mayors. Following the fall of Tremblay, interim mayor Michael Applebaum was arrested in June and charged with fraud and corruption in municipal affairs.

Richard Bergeron, who leads Projet Montreal - the second-largest faction on the council – offered the new mayor conditional support. "If Denis Coderre and his majority want to go in the right direction our political party will help them to fulfill the projects that remain on our minds as we work together on city council for Montrealers," he said.

Elsewhere in Quebec Province, Régis Labeaume, the popular incumbent mayor of Quebec City, was declared the winner within 10 minutes of the closing of polls. Mayor Labeaume was awarded fourth place in last year's World Mayor Project.

Voters in more than 800 municipalities in Quebec went to the polls to choose their mayors and councillors, while in 300 municipalities local leaders were re-elected without opposition.


Kosovo local elections
marred by Serb violence
Pristina, 4 November 2013: Kosovo's first nationwide local elections were marred by violence when Serb nationalists attacked polling stations in the north of the country. The elections, which were brokered by the European Union (EU) and monitored by the Organisation for Security and Cooperation in Europe (OSCE), were designed to end Kosovo's de-facto partition between the Serb-dominated north and the rest of the country, which is largely populated by Albanian Muslims. During the attacks, a mayoral candidate in the town of Mitrovica was beaten up by masked men.

Two hours before polls closed in Mitrovica, three polling stations came under attack. Balaclava-clad men lobbed tear gas into the buildings, smashed up ballot boxes and tore up election material. Following threats to its election monitors, the OSCE pulled out of the town. Prior to the attacks, Serb nationalists had gathered outside polling stations across the city to discourage fellow Serbs from voting. Nationalist politicians had campaigned for a boycott, claiming voting would be an act of treason.

The Serbian government in Belgrade still does not recognise Kosovo, which declared independence in 2008, but under a deal, facilitated by the EU in April, has agreed to officially encourage Kosovo Serbs to take part in the elections. In return, the EU has promised Belgrade talks, which may lead to full membership negotiations. But hard-line Kosovo Serbs accused the Serbian government of betrayal. Belgrade has retained a de-facto control of some areas in the north of Kosovo, where the majority of Serbs live.

Some 1.7 million people were eligible to vote in the election for local councillors and mayors of 36 Kosovo municipalities. Voter turnout across the country was at 46 per cent, while in areas with a majority Serb population it is thought to be les than 10 per cent.


Despite misgivings, Israelis
vote for incumbent mayors
Tel Aviv, 24 October 2013: In most of Israel's larger cities incumbent mayors were re-elected in Tuesday's nationwide local elections, but in many communities turnout was at a record low. The mayors of Tel Aviv, Haifa and Jerusalem defeated challengers from the left and religious right, while in Beit Shemeh a coalition of secular and modern orthodox Jews failed to dislodge the city's ultra-orthodox (haredi) mayor. Voter turnout was particular low in cities like Tel Aviv (31%) and Jerusalem (36%) but considerably higher in towns with a majority of Arab Israelis. In recent years Israeli local government has been afflicted by a number of corruption scandals, culminating in the arrests of four mayors during the past 12 months.

The most closely watched mayoral election took place in Jerusalem where the secular incumbent faced a strong challenge from the ultra-orthodox right. The religious candidate Moshe Leon was backed by Israel's former foreign minister Avigdor Lieberman, who, despite being investigated for corruption, remains a popular figure among the country's Haredim community. At the end, Mayor Nir Barkat won a second term, not because of any great achievements during his first five years in office but thanks to the disunity among ultra-orthodox voters. Several senior rabbis pointedly failed to endorse the religious candidate. Palestinians, who make up more than a quarter of Jerusalem's population largely boycotted the election in protest of Israel's annexation of the eastern section of the city.

While Tel Aviv's liberal mayor Ron Huldai comfortably won against a leftist challenger, his victory was marred by voter apathy. Voter turnout was only 31 per cent, the lowest in the country. At the start of the election campaign Nitzan Horowitz, the left-wing challenger caused some trepidation in the Huldai camp when he accused the mayor of consistently favouring the wealthy over less well-off residents. Had he won, Horowitz, who was supported by the left-wing Meretz party, would have been the first openly gay mayor in Israel. But at the end voters awarded the incumbent a fourth term based on his success of making Tel Aviv the most open and vibrant city in the Middle East. But despite losing the mayoral contest, Meretz is now the largest party on the city council, while Israel's governing Likud party won only one seat. The centre-left Labour Party is no longer represented.

In Nazareth, Israel's largest Arab town and with a sizeable Christian population, the longtime incumbent mayor is demanding a re-count after unofficial results show him 21 votes behind his challenger.

The most astonish feature of Tuesday's municipal elections was the re-election of several mayors facing corruption charges. In Upper Nazareth, Mayor Shimon Gapso, who was relieved of his post a few weeks ago by the Supreme Court, is back in City Hall. In Jerusalem, the United Jerusalem party, which promised to keep Arab children out of public parks, won two council seats.

Summing up Israel's local elections, the Haaretz newspaper writes that Israelis prefer, at least on the local level, politicians who have proved themselves as capable of delivering practical solutions. Even if they are corrupt and racist. In a poll commissioned by the paper only 19 per cent of respondents thought there was no corruption in local government.

Local governments in Israel are elected for five-year terms and have significant influence over major public services, including education, welfare and urban planning.


New Zealand mayor queries
postal-vote-only elections
Auckland, 13 October 2013: Voters in yesterday's New Zealand local elections largely stuck with their incumbent mayors. The only major city with a new mayor is Christchurch, where the former Labour member of parliament, Lianne Dalziel won with a two-third majority. In Auckland, the country's largest city, Mayor Len Brown won comfortably, while Wellington Mayor Celia Wade-Brown was returned for a second term. Other city mayors to retain their jobs were Dave Cull in Dunedin, Stuart Crosby in Tauranga, Ray Wallace in Hutt City, Nick Leggett in Porirua and Julie Hardaker in Hamilton.

Reflecting on the low voter turnout of just over 30 per cent in Auckland, Mayor Brown suggested it was time to embrace online voting to encourage better engagement with the community. "We will do online voting next time, there is no doubt about that. I think that postal voting has had its day. People really don't do much in the way of sending mail anymore," he said. The mayor pointed out that with a turnout of more than 75 per cent in parliamentary elections, there was no reason why such a figure could not be achieved in local elections. In Zealand, local elections are entirely conducted by postal voting. Voting commenced on 20 September and 'Election day' was yesterday, 12 October.

Wellington's incumbent mayor, Celia Wade-Brown, had a tough battle fighting off her nearest challenger. At the end, the decision came down to voters' fifth preferences. She promised the next three years would be marked by improved public transport, lower unemployment and a cleaner environment.

Immediately after the 2011 earthquake, Christchurch mayor Bob Parker won praise for his handling of the emergency but the remainder of his second term was marred by controversies. In July this year, the city was stripped of its accreditation for issuing building consents at a time when there is still much re-building to be done. Mayor and councillors were accused of missing deadlines set by the accreditation authorities. After initially announcing he would run for a third term, Mayor Bob Parker withdrew his candidacy following the debacle.


Portuguese government
punished in local elections
Lisbon, 30 September 2013: Portugal's ruling centre-right Social Democrats (PSD) suffered their worst local election results since the country returned to democracy in 1976. Voters were clearly out to punish the government over economic austerity measures, which the government had to agree to in return for a bailout by international lenders.

Even though the programme was initially negotiated by the previous centre-left government, Prime Minister Pedro Coelho's coalition administration had to implement the drastic spending cuts and introduce heafty tax hikes. Preliminary results show the PSD on 26.5 per cent of the vote, with the opposition Socialist Party (PES) on more than 36 per cent.

The Socialist Mayor of Lisbon, Antonio Costa, was easily re-elected. In Porto, Portugal second-largest city, Rui Moreira, an independent, pushed the PSD candidate into third place. The cities of Sintra and Nova de Gaia were captured by the Socialists.

With 25 of the 308 results still to be declared, the Socialists were already up five at 137 mayors elected against 100 for the PSD, which previously ruled in 137 city halls. The PSD's worst previous record was a haul of 114 mayors in 1989. The PSD's government coalition partner, the conservative CDS, captured five city halls, with the Communist-Greens alliance on 30. Independents won in eleven municipalities.

Yesterday's local elections took place about two weeks before the government hands in its 2014 budget proposal, which will include new spending cuts. Prime Minister Coelho, whose term ends in 2015, has to trim spending by about 3.3 billion euros (US$4.5 billion) in 2014 after relying mainly on tax increases this year to meet targets set in its 78-billion euro aid programme from the European Union (EU) and the International Monetary Fund (IMF).


Voter apathy discredits
Jordan local elections
Amman, 2 September 2013: Against a background of a possible US attack on Syria, local elections were held in Jordan, which houses some 500,000 refugees from its neighbour. Official results show that candidates loyal to the Jordanian government took the majority of seats. But the elections' credibility was undermined by an extremely low turnout and a boycott by the Islamist opposition. While candidates with links to various tribes and business did well, left-leaning parties were the election's losers.

Across the country, some 30 per cent of electors cast their vote but in Amman, the country's capital, only 139,000 out of 1.35 million eligible voters (some 10.3%) bothered to go to the polls. The ballots were held to fill 970 local council seats and elect 100 council leaders. More than 2,800 candidates took part. The last local elections were held in 2007.

A government spokesman blamed the boycott by religious parties for the low turnout. But Islamist defended their decision to stay away from the elections saying that the contests were rigged in favour of government supporting candidates and that, despite repeated promises, there was no will for reforms.

Jordanians have been much less inclined to demand and fight for changes from their authoritarian government. They looked across to Syria and Egypt and didn't like what they saw. King Abdullah, who introduced some reforms after he ascended to the throne in 1999, accused local politicians of not taking advantages of the 'democratic' options, which were available. In any case, Jordanians, particularly younger ones, are more interested in economic progress than political reforms. The head of the Al Quds Center for Political Studies said that the biggest concerns that Jordanians expressed in opinion polls were not political. "The top five priorities for Jordanians are economic. You will find political reform on number 10 or number 11," he explained.


Joy for all parties in
Mexico local elections
Mexico City, 9 July 2013: All of Mexico's political parties expressed their relief that last Sunday's local and state elections passed off relatively peacefully. After a number of murderous incidents in the run-up to the elections, police in several states had been put on full alert. For outsiders Mexican local elections are difficult to read, with several parties with very different ideologies forming electoral pacts. The two major opposition parties, the leftist Party of the Democratic Revolution (PRD) and the centre-right National Action Party (PAN) fielded joint candidates in several states.

The most watched election took place in Baja California, where voters were asked to choose a new governor. The state, which has been a stronghold of the PAN since 1989, was targeted by Mexico's ruling centre-left Institutional Revolutionary Party (PRI). Initially the PAN candidate, who was supported by the PRD, was declared the winner but state officials announced a recount after 'irregularities' were discovered. A final announcement is not expected until this weekend.

Fears that the much heralded 'Pact for Mexico' (Pacto por México) would unravel after the elections seem to have faded away, after all major parties could claim some electoral successes. The pact was signed up to by Mexico's three major parties, PRI, PAN and PRD, after the PRI President Enrique Peña Nieto took office last December. Its purpose is to create a political consensus to enable Congress to pass a package of economic and social reforms.

Local and state parliamentary elections were held in 14 of Mexico's 31 states to choose 1,348 mayors and 441 state congressmen as well as a new governor for Baja California.

Mexico's political parties:
PRI: Institutional Revolutionary Party. The country's ruling party.
PAN: National Action Party
PRD: Party of the Democratic Revolution
PVEM: Green Party
PT: Labor Party
NA: New Alliance
MC: Citizen's Movement
PSI: Social Pact of Integration
PS: Socialist Party

STATE-BY-STATE RESULTS
The two main opposition parties, PAN and PRD, ran joint candidates in a number of states, while the ruling PRI joined forces with the Green Party.
Aguascalientes
11 mayors: PAN-PRD 3 including the state capital, NA 3, PRI-PVEM 3, PT 2.
27 state congressmen for 18 districts: PRI-PVEM 10, PAN-PRD 7, NA 1.
Baja California
Governor: PAN-PRD ahead but recount ordered.
5 mayors: PRI-PVEM 3 including the state capital, PAN-PRD 2.
25 state congressmen for 17 districts: PAN-PRD 10, PRI-PVEM 7.
Chihuahua
67 mayors: PRI 49 including the state capital, PAN 15, PT 2, PRD 1.
33 state congressmen for 22 districts: PRI 18, PAN 4.
Coahuila
38 mayors: PRI-other parties 29 including the state capital, PAN 9.
Durango
39 mayors: PRI-other parties 32 including the state capital, PAN 5, PT 1, MC 1.
30 state congressmen for 187 districts: PRI 12, PRI-other parties 5,
Hidalgo
30 state congressmen for 18 districts: PRI 18.
Oaxaca
570 mayors: PAN-PRD-PT 64, PRI-PVEM 58 including the state capital, MC 11, NA 6, other parties 5. No results for 10 mayoralties. The rest are chose under rules of internal customs.
42 state congressmen for 25 districts: PRI-PVEM 11, PAN-PRD-PT 14.
Puebla
217 mayors: PAN-PRD-NA 94 including the state capital, PRI-PVEM 87, PT 20, MC 10, PSI 6.
41 state congressmen for 26 districts: PAN-PRD-other 18, PRI-PVEM 8.
Quintana Roo
10 mayors: PRI 7, PRI-other parties 3.
25 state congressmen for 15 districts: PRI 7, PRI-other parties 8, PAN 1.
Sinaloa
18 mayors: PRI-PVEM-other parties 15 including the state capital, PAN-PRD-PT 3,
40 state congressmen for 24 districts: PRI-PVEM-other parties 21, PAN-PRD-PT-other parties 3.
Tamaulipas
43 mayors: PAN 8, PRI-PVEM-NA 32 including the state capital, PRI 3.
36 state congressmen for 22 districts: PRI-other parties 7, PRI 9, PAN 6.
Tlaxcala
60 mayors: PAN 16 including the state capital, PRI 16, PRD 10, PT 5, PVEM 4, MC 3, NA 3, PS 3.
32 state congressmen for 19 districts: PAN 6, PRI 7, PRD 3, MC 1, NA 1, PS 1.
Veracruz
212 mayors: PRI 154 including the state capital, Pan 31, PRD 15, other parties 12.
50 state congressmen for 30 districts: PRI 25, PAN 5.
Zacatecas
58 mayors: PRI 36, PAN-PRD 15, PVEM 4, PT 2, Other parties 1.
30 state congressmen for 18 districts: PRI 12, PAN-PRD 5, PT 1.

Tokyo now firmly in the hands
of Japan's centre-right parties
24 June 2013: Japan's ruling Liberal Democratic Party and its centre-right allies scored a decisive victory in this weekend's Tokyo metropolitan assembly elections, with large-scale upsets and reversals of fortune across the board. The ruling LDP-New Komeito bloc, supportive of Tokyo Governor Naoki Inose, will command 82 of the assembly's 127 seats. Issues such as jobs, the capital's ageing infrastructure and the 2020 Olympics bid were not present in an election largely fought along national lines, increasingly depicted as the voters' first chance to pass judgement on the LDP-led government's 'Abenomics' reforms. Turnout was just 43.5 per cent.

Tokyo Metropolitan Assembly election results (23 June 2013)
Liberal Democratic Party: 59 (+20)
New Komeito: 23
Japanese Communist Party: 17 (+9)
Democratic Party of Japan: 15 (-28)
Your Party: 7 (+7)
Tokyo Seikatsusha Network: 3 (+1)
Japan Restoration Party: 2 (-1)
Independent: 1

In Japan's general election of December 2012, the dominant LDP was returned to power after the three year DPJ-led administration, elected August 2009. Tokyo governor Inose was also elected the same day, following the resignation of four-term governor Shintaro Ishihara and his decision to seek national office as head of the nationalist Japan Restoration Party. The demise of the LDP in 2009 was largely precipitated by its loss of the Tokyo metropolitan assembly as the final blow to Taro Aso's beleaguered premiership. So the Tokyo assembly races can often prove decisive in national terms, a prospect hoped by Japanese Prime Minister Shinzo Abe and his belief that next month's upper house polls will receive momentum from the capital.

Aso may have ultimately lost the top job amid spectacular decline of the party in 2009, but at least he is now back as deputy prime minister. The same cannot be said of the formerly victorious DPJ, crashing out in this election to become the fourth-largest party in the assembly, behind the Communists. Equally, left scratching their heads will be the co-leaders of the Japan Restoration Party, former Tokyo governor Shintaro Ishihara and Osaka mayor Toru Hashimoto, scraping just two seats (having secured three by defection last summer). While Hashimoto's star has waned spectacularly since his summer 2012 purple patch, the party will have at least hoped that Ishihara's personal support in the capital could stave off defeat on this scale. Hashimoto has commented in recent days that a significant defeat would see him resign as party leader, but not as mayor, probably to absolve himself of any culpability for the party's inevitable poor showing in the upper house election.

The turnout at 43.5 per cent, down from 54.5 per cent in 2009, was the second lowest ever. Japan's other leftist parties, which enjoyed brief prominence last summer on account of the nuclear issue, such as the People's Life Party and Green Wind Party, secured no seats, as did the Social Democratic Party (the rump of the former Socialist Party which didn't join the DPJ) also secured no seats. Your Party, a smaller government breakaway from the LDP, did secure seven seats however.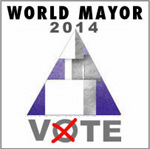 If you think your mayor is among the best in the world, nominate him or her now for the 2014 World Mayor Prize





Leading opposition mayor wins re-election in Caracas


Demark's Social Democrats keep control of largest cities (Photo: Copenhagen mayor Frank Jensen)



De Blasio's victory in NYC eclipses other election results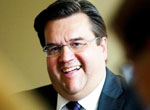 Montreal hopes a new mayor will see the start of a new era (Photo: Montrea;'s new Mayor Denis Coderre)



Kosovo local elections marred by Serb violence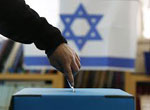 Despite misgivings, Israelis vote for incumbent mayors

New Zealand mayor queries postal-vote-only elections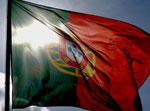 Portuguese government punished in local elections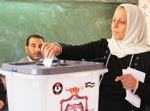 Voter apathy discredits Jordan local elections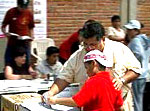 Joy for all parties in Mexico local elections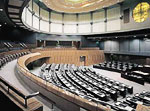 Tokyo now firmly in the hands of Japan's centre-right parties