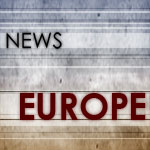 City Mayors reports news from and for towns and cities in Europe




FRONT PAGE
About us




Worldwide | Elections | North America | Latin America | Europe | Asia | Africa |

























News & Analysis
from cities in Europe
NEWS SECTIONS: World news | Election news | News from Europe | News from North America | News from Latin America | News from Asia and Australia | News from Africa | Urban events | NEWS SPECIALS: The 2011 London riots | The 2010 Love Parade tragedy | Latest news story |


Mayor who made
Berlin 'the place to be'
to resign in December
Berlin, 26 August 2014: In a surprise announcement, Berlin's Mayor told a packed press conference that he would step down from office on 11 December. In a prepared statement, Klaus Wowereit, who was first elected in 2001, said that the decision had not been an easy one after 40 years in politics. The Mayor added that there had been no pressure on him to resign but admitted that the repeated delays over the opening of Berlin's new international airport had cost him support among voters and also within his own Social Democratic Party.

Klaus Wowereit came to national prominence when, before being elected for the first time in 2001, he declared his homosexuality. In a phrase, that has since been adopted by many prominent people who coming out as gay, he said he was gay and that's not a bad thing. "Ich bin schwul und das ist auch gut so." During his years as Mayor, Klaus Wowereit came up with a number of memorable quotes, none more famous than his description of Berlin as "poor but sexy." This one phrase did more for Berlin's image as a top holiday spot for young Europeans than any costly branding campaign. In an interview, he once told City Mayors that Berlin gave wings to the imagination. "Berlin is a young, lively, high-energy metropolis bursting with urban vitality, drawing to it young and creative people from all over the world."

Klaus Wowereit was born in 1953 in Berlin, the youngest of four children. He grew up without a father and although the family was of modest means, his mother encouraged him to go to grammar school and later university. He has always maintained that the policies of the late Willy Brandt, Berlin Mayor and West Germany's first Social Democrat Chancellor, which gave children from a poor background the opportunity to gain higher education, allowed him to study law.

Wowereit joined the Social Democrats (SPD) while at university and described Willy Brandt as his political idol. "The way he, first as the foreign minister and then chancellor, pressed ahead with policies of détente and Ostpolitik fascinated me and directed me towards politics."

In 1984, Wowereit started his political career by becoming councillor in Tempelhof, one of West Berlin's then 20 boroughs. (Today, following reforms in 2001, the city has 12 boroughs) As a borough councillor, he focused on education and culture and also gained thorough knowledge of Berlin's political scene. After 11 years in Tempelhof, Klaus Wowereit ran for a seat in the Berlin House of Representatives (Abgeordnetenhaus). After his first four years in the House he was elected chairman of the SPD parliamentary group in December 1999. At the time his party was the junior partner in a grand coalition with the conservative Christian Democrats (CDU). The coalition fell apart in 2001 after the CDU became involved in a financial scandal. Following the collapse of the CDU/SPD government, the Social Democrats and the Green Party formed a minority administration with Klaus Wowereit as mayor. The SDP under Klaus Wowereit won Berlin's local elections in 2001, 2006 and 2011.

Most German political commentators agree that Mayor Wowereit had chosen the right moment to step down. While Berliners will always maintain a soft spot him, the airport fiasco has made it unlikely that he would have won another term in 2016. His ruling Social Democrats need a new man at the helm to avoid defeat at the hands of the Christian Democrats, the SPD's junior coalition partner. Possible successors are Jan Stöss, the SPD leader in Berlin and Raed Saleh, the party's leader in the Berlin parliament.


Vienna and 26 other European
cities are determined to protect
public housing from EU meddling
Vienna, 15 August 2014: Mayors from 27 European cities, including Vienna, Berlin and Paris, have joined forces to prevent the European Commission from curtailing the rights of member countries and their municipalities to implement social housing policies. The cities reacted to a EU investigation into social housing subsidies. The investigation was triggered by complaints in France, Sweden and the Netherlands that financial support for pubic housing distorted the market. In a resolution addressed to the EU commission, the mayors of Vienna, Berlin, Paris, Amsterdam, Budapest, The Hague, Copenhagen, Zagreb and other cities have called on the EU to recognise that the provision of and support for social housing should be decided at local level.

Michael Häupl, Vienna's mayor, has been particularly combative after it emerged that the EU accused the city of distorting the local housing market. Vienna has a long history of elaborate and even beautiful public housing projects. For Vienna, affordable housing is a basic right of every citizen. While in countries like Britain and Germany government policies or financial considerations forced local authorities to sell off public housing stock, Vienna has held on to its residential properties. Some two thirds of Viennese live either in city-owned or housing association apartments. The annual housing subsidies provided by Austria's capital amounts to €600 million (US$800m).

Vienna, Europe's largest owner of residential real estate, is determined not to follow developments in cities like London, where even for people on average incomes living in city-centre locations is not affordable any longer. Mayor Häupl recently said that someone's address should not be an indication of his earnings or wealth. The 'Vienna housing model', which celebrated its 90th anniversary this year, is based on creating and maintaining neighbourhoods where the well off and those on low incomes share the same streets. The rents paid in the private sector are often ten times higher than those charged to people living in subsidised housing.


English cities retain less
of local tax product than
many foreign competitors
London, 4 August 2014: Last week England's eight biggest cities outside London called on the British government to grant them greater freedom to control their own destinies. The leaders of Birmingham, Bristol, Leeds, Liverpool, Manchester, Newcastle, Nottingham and Sheffield claimed that transferring powers from central to local government would create 1.16 million new jobs and add £222 billion (US$375bn) to the national economy by 2030.

Joe Anderson, the Mayor of Liverpool, said that he knew his city better than anyone in Whitehall (London's government district). "If Liverpool was able to retain more of the taxes it raises we could use them to generate the right skills to enable people to get jobs, attract more investment and give more support to business. At the moment 95 per cent of taxes raised in Liverpool are sent to the government whereas cities in Germany, Sweden, Canada and the US keep up to 10 times more. We need more decentralisation if we are to compete globally," the mayor maintained.

Mayor Anderson was correct when he asserted that in the UK local tax income as a percentage of total tax revenue was woefully low but it is by no means the lowest amongst EU or OECD member countries. According to the Paris-based OECD (Organisation for Economic Co-operation and Development), local tax proceeds in the UK account for just under five per cent of total tax revenue, while it was more than 15 per cent in the US and 13 and eight per cent in France and Germany respectively. In Japan local taxes account for more than 25 per cent of total revenue, while in the Czech Republic, Greece and Mexico the corresponding figures are below two per cent.

Local tax revenue as percentage of total
general tax revenue in selected countries

| | |
| --- | --- |
| Country | Local tax |
| Sweden | 36.62% |
| Iceland | 26.67% |
| Denmark | 26.52% |
| Japan | 25.22% |
| Finland | 22.81% |
| South Korea | 15.81% |
| USA | 15.20% |
| Switzerland | 15.16% |
| France | 13.23% |
| Estonia | 13.07% |
| Norway | 12.58% |
| Poland | 12.45% |
| Slovenia | 11.12% |
| Spain | 9.74% |
| Canada | 9.49% |
| Turkey | 8.93% |
| Germany | 8.16% |
| Israel | 7.77% |
| New Zealand | 7.13% |
| Portugal | 7.12% |
| Chile | 6.28% |
| Hungary | 6.27% |
| UK | 4.90% |
| Belgium | 4.70% |
| Luxembourg | 3.99% |
| Netherlands | 3.59% |
| Australia | 3.38% |
| Austria | 3.19% |
| Ireland | 3.10% |
| Slovak Republic | 3.02% |
| Czech Republic | 1.26% |
| Greece | 1.09% |
| Mexico | 1.09% |
Source: OECD


Gun and grenade
attacks on two
Ukrainian mayors
Kiev, 26 July 2014: In two separate attacks, the mayor of one Ukrainian city was shot dead and the house of another badly damaged in grenade attack. A spokesman for the country's interior ministry said that Oleg Babayev, mayor of the central-eastern city of Kremenchuk, was killed not far from his home on Saturday. Late on Friday in an unconnected attack, the house of Andrii Sadovyi, mayor of the western city of Lviv, was hit by a rocket.

According to local media reports, masked gunmen drew up alongside Mayor Babayev's car and fired three shots which killed him instantly. "The mayor's support for Ukrainian nationalists has made him some enemies in the city which has large numbers of Russian speakers," an unnamed source said.

Andrii Sadovyi, the mayor of Liviv, Ukraine's six-largest city, was not at home when his house was it by rocket-propelled grenades. The mayor played a significant role in the protests, which led to the downfall of the country's former president Viktor Yanukovych in February. But so far, both Lviv and Kremenchuk have been spared from the violence plaguing cities in eastern Ukraine, where pro-Russian separatists are fighting Ukrainian forces.


Formerly dysfunctional
English city improves
under new leadership
London, 19 July 2014: An English elected mayor has seen her council progress from one of the worst in the country to having been approved by the central government as strongly improved. Doncaster in Yorkshire, England, had previously been placed under strict controls by the UK government following dysfunctional governance and a series of high profile children's services failures, including the deaths of seven children in the town on account of abuse or neglect.

A review by local government experts found the council was now "functioning well", with staff reporting a "sea change" in its workings. The council had previously been placed under central control four years following a damning report by government inspectors, which found it was "failing". In addition to the seven deaths of children on account of the failure of social services staff to spot them as at-risk, two young boys were tortured by other children in the town in a case, which shocked the country.

In response the UK government placed the council under central government control, with the then elected mayor Peter Davies (independent) losing responsibility to a team of commissioners and children's services later hived off to an independent body. The recent review has been welcomed by the council as a positive sign of its recovery. Mayor Ros Jones (Labour), elected last year, said: "In the past the council has let down the people of Doncaster. However, we now have clear plans and much improved governance."

"We're under no illusion that we still have more work to do but we are in a much better place now than we were previously. Our focus on continuing to do things better and differently remains sharp." she added. The council was a byword for local government corruption in the 1990s following a series of scandals known as 'Donnygate', while in recent years it has seen a steady turnover of elected mayors, including so-called 'maverick mayor' Peter Davies elected for one term in 2009 on a series of slash and burn spending pledges and eccentric policies around 'eradicating political correctness' at the council. Since then Jones, a former local authority finance official, has been elected and governed alongside a respected chief official Jo Miller, herself appointed by central government to lead the turnaround.


English mayors'
use of Twitter
still in its infancy
London, 1 July 2014: While most leading politicians insist that social media plays an important part in their efforts to communicate with voters, Britain's elected mayors only make half-hearted use of sites such as Twitter. Only the British capital's mayor Boris Johnson can claim that a sizeable proportion of Londoners follows his tweets, even though many of his 900,000 plus followers are probably admirers from across the country and indeed the world. Of England's 16 elected mayors, eleven maintain personal Twitter accounts to respond to and address their fellow citizens. With a following of 934,000, London's Boris Johnson potentially reaches more than eleven per cent of residents while, with a reach-score of 4.5 per cent, Bristol Mayor George Ferguson is distant second to his colleague in London.

Boris Johnson started tweeting almost immediately after he defeated Ken Livingstone in May 2008. Other mayors like Bristol's George Ferguson or Liverpool's Joe Anderson signed up to Twitter more recently. The Mayor of Mansfield's love for Twitter only lasted from March to August 2011.

With Twitter's unspoken etiquette of 'I follow you and then you follow me', one of the reasons for Boris Johnson's success in attracting followers is the large number of individuals and organisations (3,871) he proclaims to follow. Other mayors, with the exception of Tower Hamlet's Lutfur Rahman, all track less than one thousand Twitterers.

While English mayors with Twitter pages follow predominantly individuals and organisations with local connections, some are also keen to track the tweets of national and international people of prominence. Boris Johnson is a fan of Italian Prime Minister Matteo Renzi and also follows the tweets of the UK's Prime Minister David Cameron as well as those of Bill Gates, Rupert Murdoch and actor Danny DeVito. Liverpool's mayor follows Michael Bloomberg and Richard Branson on Twitter, while among the Twitter pages Bristol Mayor George Ferguson follows include those of J K Rowling, Arianne Huffington and Kevin Spacey.

English mayors on Twitter

| | | | | |
| --- | --- | --- | --- | --- |
| Mayor | On Twitter since | Following | Followers | Population reach |
| Boris Johnson, London | May 2008 | 3,871 | 934,000 | 11.1% |
| George Ferguson. Bristol | December 2011 | 503 | 19,400 | 4.5% |
| Dave Hodgson, Bedford | September 2009 | 414 | 2,540 | 3.2% |
| Joe Anderson, Liverpool | February 2012 | 751 | 14,500 | 3.1% |
| Dorothy Thornhill, Watford | July 2009 | 477 | 2,333 | 2.6% |
| Lutfur Rahman, Tower Hamlets | December 2010 | 1,723 | 3,494 | 1.4% |
| Ros Jones, Doncaster | n/a | 916 | 1,545 | 1.2% |
| Ian Stewart, Salford | March 2012 | 690 | 2,004 | 0.9% |
| Tony Egginton, Mansfield | March 2011 | 370 | 531 | 0.7% |
| Steve Bullock, Lewisham | April 2009 | 131 | 1,345 | 0.5% |
| Norma Redfearn, North Tyneside | February 2012 | 374 | 628 | 0.3% |
Research: 30 June 2014

London's Boris Johnson follows on Twitter:
Matteo Renzi, Italian Prime Minister
Bertrand Delanoe, Former Mayor of Paris
Raymond Blank, Celebrity chef
Mo Farah, Olympic Gold medal winner
David Cameron, UK Prime Minister
Bill Gates, Founder of Microsoft
Brian Paddick, Former Liberal Democrat candidate for London Mayor
Rupert Murdoch, Media mogul
David Miliband, Former UK foreign minister
Danny DeVito, Actor
Alan Rusbridger, Editor of The Guardian newspaper
William Hague, UK Foreign Minister

Liverpool's Joe Anderson follows on Twitter
Daniel Finkelstein, Political commentator
Vince Cable, UK Business Secretary
Edwina Currie, Former Tory minister
John Prescott, Former UK Deputy Prime Minister
Kenneth Dalglish, Football manager
Mike Bloomberg, Former Mayor of New York
Alastair Campbell, Former spokesman for Tony Blair
George Ferguson, Mayor of Bristol
Tom Menino, Former Mayor of Boston
George Osborne, UK Chancellor of the Exchequer (Finance Minister)
Boris Johnson, Mayor of London
Ed Miliband, Leader of the Labour Party
David Cameron, UK Prime Minister
Richard Branson, Entrepreneur

Bristol's George Ferguson follows on Twitter
J K Rowling, Author of Harry Potter
Paddy Ashdown, Former leader of the Liberal Democrats
Arianna Huffington, Founder of the Huffington Post
Jamie Oliver, Celebrity chef
Joe Anderson, Mayor of Liverpool
Nick Clegg, UK Deputy Prime Minister
Ed Miliband, Leader of the Labour Party
David Cameron, UK Prime Minister
John Prescott, Former UK Deputy Prime Minister
Rupert Murdoch, Media mogul
Kevin Spacey, Actor
Caroline Lucas, Britain's only Green MP
Richard Branson, Entrepreneur


High Court petitioned
to overturn election of
London borough mayor
London, 18 June 2014: A legal challenge has been brought against the London borough of Tower Hamlets' independent elected mayor Lutfur Rahman following claims of electoral fraud in last month's mayoral election. The petition to the English High Court seeks to overturn the 22 May election result. The legal challenge, lodged by four voters, cites both the mayor and the council's chief election official, who denies any wrongdoing.

The challenge by the litigants alleges Mayor Rahman and his campaign were guilty of numerous electoral offences, including casting fraudulent votes and impersonating voters. As well as alleging that campaigners for Rahman made repeat false allegations against his principal challenger, Labour's John Biggs, the petition alleges the council's chief election official John Williams allowed Mr Rahman's supporters to unlawfully enter and interfere with polling stations and the election count.

The petition was initiated by a failed council seat candidate for the 'Red Flag Anti-Corruption Party', Andy Erlam, who is seeking to have Mr Rahman's re-election overturned. Mr Erlam was previously a Labour Party member and a political adviser to a local government minister in the Labour government of Gordon Brown. He is represented by law firm Steel and Shamash, solicitors to the London Labour Party, though it is understood that Labour is not officially supporting the effort to invalidate the election.

Unusually for a UK local election, the borough issued a protocol ahead of the May poll, signed by the council, the local police and the UK Electoral Commission, to guarantee a "free and fair election" and ensure any allegations of malpractice were reported and investigated. It is understood that 84 allegations of unlawful practice have been passed to the Metropolitan Police, who are carrying out investigations into eight, with two men arrested so far. The Electoral Commission is also carrying out its own formal investigation into the election.

Separately the Daily Telegraph newspaper has alleged that two ineligible council candidates stood for election on behalf of Mr Rahman's Tower Hamlets First independent group. Rahman was re-elected to a second term as mayor for the borough following a bitterly contested election against his Labour challenger, though with a reduced majority. A delayed council seat election is due on 3 July, which will determine if Mr Rahman's party has a majority on the finely-balanced council.


Mayor of Venice arrested
against background of
rampant corruption in Italy
Venice, 5 June 2014: The Mayor of Venice spent last night under house arrest after being arrested yesterday over allegations that he used public money for political purposes. In addition to Giorgio Orsini, Italian police authorities also arrested 35 other municipal officials and business people. The centre-left mayor, who was elected in 2010, is allegedly being investigated for corruption, extortion and money laundering. However, his lawyers described the allegations as ridiculous and not credible. The former governor of the Venice region, Giancarlo Galan, who is now a senator for Silvio Berlusconi's centre-right Forza Italia party, is also under investigation.

The corruption allegations are linked to the Moses Project, which is being built to protect Venice from rising flood levels. The first of the 78 underwater barriers was installed last year. The barriers, housed in tanks anchored to the seafloor, are designed to rise to the surface when high waters threaten the city. Work on the barriers started eleven years ago and is scheduled to finish in 2016. Last July, the Italian police arrested the president of the consortium of Italian industries charged with building the work, amid a corruption scandal linked to the project. He has since been released.

Sources close to the investigating authorities say that the police looking into allegations that 20m euros in public funds was sent to foreign bank accounts and used to finance political parties.

Massimo Cacciari, a former mayor of Venice, told journalists that the way Italy organises large construction projects makes it all too easy for greedy officials and business people to defraud the state. "Everything is centralised and concentrated in the hands of very few people and organisations. They can do whatever they want to do," he said.

Earlier this year, a report by the EU commission alleged that corruption in Italy was more widespread than in any other member country. The report asserted that the reason for the high level of corruption in Italy was the country's notoriously close links between politics, business and organised crime. The findings also claimed that public officials in Italy lacked integrity when it comes to pursuing corruption.

In 2012, politicians in half of all regions were investigated in connection with corruption. In some 200 communities local council had to be dissolved because of Mafia infiltration or because councillors were subject to fraud inquiries. At national level, 30 members of parliament were investigated in connection with dubious financial practices, often in relation with political donations from 'unorthodox' sources.


Berliners reject housing
development on former
city centre airport site
Berlin, 27 May 2014: Berlin residents have rejected plans to build housing on part of the city's iconic former Tempelhof Airport. The airport, which was built by the Nazis between 1936 and 1941 and became a symbol of West Berlin's determination not to succumb to pressure from the Soviet Union during its blockade of the city in 1948, closed in 2008 and was opened as a public park two years later. The Berlin Senate (Berlin government) proposed to build affordable housing on the southern fringes of the former airport site, which is roughly the size of New York's Central Park. Last Sunday Berliners rejected the plan in a rare public referendum.

A clearly disappointed Berlin Mayor Klaus Wowereit said, after the results were announced, that Berliners wanted affordable housing but obviously not on their doorsteps. The city had planned to build 4,700 apartments, retail and other commercial units as well as a public library. A Senate spokesman said that some of the apartments would have been let at between six and eight euros per square meter per month in a part of the city where private landlords demand in excess of 10 euros. "The development would have allowed less wealthy people to live in an attractive city centre area," Berlin's mayor said.

The Senate did not expect to lose the referendum and has no plan B for the site. It now seems that Tempelhof will be left as it is with no development taking place for the foreseeable future.


Former heavyweight
world boxing champion
wins Kiev mayoral bout
Kiev, 26 May 2014: The victory of chocolate tycoon Petro Poroshenko in the first round of yesterday's Ukrainian presidential elections would not have been so resounding, had it not been for the decision of former world boxing champion Vitali Klitschko not to contest the presidency but run for mayor of Kiev instead. He won yesterday's mayoral election, which was held alongside the presidential contest, with 57 per cent of the vote. Unlike Poroshenko, who served in a number of post-Soviet-era governments, Vitali Klitschko has never been linked to any corruption scandals.

After yesterday's victory, Vitali Klitschko, whose brother Wladimir is the current world heavyweight boxing champion, attended a victory rally together with president-elect Poroshenko and pledged to work together to build a new Ukraine. Yesterday's first-round win, with 57 per cent of the vote, give Klitscho a strong mandate to introduce drastic changes to Kiew's local government.

The Ukraine capital's previous mayor, Volodymyr Makeyenko, only held the post for two months. The current interim government blamed him for some of the mayhem, which caused the death of many protesters during the events in Maidan square earlier this year. He was dismissed in March. Leonid Chernovetskyi - mayor from 2006 to 2012 - made international headlines when he announced that he intended to fly in outer space with his cat.

Vitali Klitschko was born into a military family in the former Soviet republic of Kyrgyzstan in Central Asia and moved around the country before settling in Ukraine in 1984. In addition to residing in Kiev, he also lived for many years in Hamburg, Germany. During the Orange revolution of 2004, both Klitschko brothers supported the presidential candidate Victor Yushchenko. In 2006 and again in 2008, Vitali contested Kiev's mayoral elections but was defeated by Leonid Chernovetskyi.

Mayoral elections were yesterday also held in Odessa, Ukraine's third largest city. The vote was marred by a number of irregularities. The headquarters of both leading contenders – one pro-Russia, the other pro-Europe - pronounced their candidates as winner and accused each other of stuffing ballot boxes with fake papers. An independent observer said the number of voters in the lists for mayoral elections turned out to be greater than that at presidential polls, with the lists mentioning children, foreigners and even dead souls. The German news magazine Der Spiegel linked one candidate to organised crime and claimed the other had had connections to the Chechnya mafia. A date for a run-off election has yet to be announced.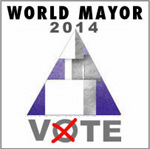 26 mayors from across the world are competing for this year's World Mayor Prize. VOTE FOR THE WINNER NOW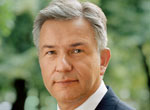 Mayor who made Berlin 'the place to be' to resign in December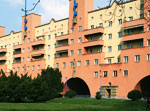 Vienna and 26 other European cities are determined to protect public housing from EU meddling (Photo: Public housing in Vienna)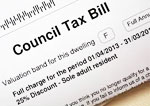 English cities retain less of local tax product than many foreign competitors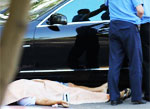 Gun and grenade attacks on two Ukrainian mayors

Formerly dysfunctional English city improves under new leadership (Photo: Doncaster Mayor Ros Jones)



English mayors' use of Twitter still in its infancy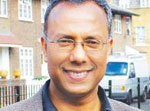 High Court petitioned to overturn election of London borough mayor (Photo: Tower Hamlet Mayor Lutfur Rahman)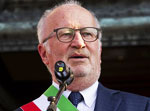 Mayor of Venice arrested against background of widespread corruption in Italy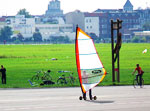 Berliners reject housing development on former city centre airport site

Former heavyweight world boxing champion wins Kiev mayoral bout