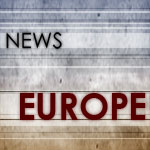 City Mayors reports news from and for towns and cities in Europe




FRONT PAGE
About us




Worldwide | Elections | North America | Latin America | Europe | Asia | Africa |




























News from cities in Europe
NEWS SECTIONS: World news | Election news | News from Europe | News from North America | News from Latin America | News from Asia and Australia | News from Africa | Urban events | NEWS SPECIALS: The 2011 London riots | The 2010 Love Parade tragedy | Latest news story |


UK local government agrees
with criticism from Europe
London, 8 March 2014: In it's first report on Britain's local government for 15 years, the Council of Europe has expressed fears that the country was not fulfilling its international obligations under the European Charter of Self Government. The report's authors believe that due to spending cuts imposed by government policy, local councils in England, Scotland and Wales can not deliver high quality services to elderly and vulnerable people. The report, which was welcomed by Britain's Local Government Association (LGA), appeared to have rattled the UK government, which said it wasn't going to be bossed about.

After visits to London, Cardiff, Edinburgh and Leeds, examiners for the Council of Europe concluded that under the austerity measures implemented by Britain's ruling coalition government, local councils in Britain had fared worse than other parts of the public sector.

The report also supports demands by Britain's largest (core) cities for a transfer of powers from central government to local authorities, including greater freedom to raise revenue.

With an eye on developments in the Ukraine, Britain's local government minister Brandon Lewis said while his government welcomed free debate it would not take lectures from Russia's ruling United Russia party. (Russia is one of the signatories of the Charter of Self Government.) The LGA, however, called on the government to implement the report's recommendations within five years.

The Council of Europe is the continent's leading human rights organisation. It includes 47 member states, 28 of which are members of the European Union. All Council of Europe member states have signed up to the European Convention on Human Rights, a treaty designed to protect human rights, democracy and the rule of law. The European Charter of Local Self-Government commits member states to guaranteeing the political, administrative and financial independence of local authorities.


European cities vie
for Bloomberg prize
London, 20 February 2014: Some 155 European cities are competing to benefit from Bloomberg's riches. Bloomberg Philanthropic, set up by the founder of the financial services company Bloomberg LP and former Mayor of New York City, Michael Bloomberg, has challenged European cities to come up with innovative ideas that improve city life and can inspire other cities. The organisers of the European version of Mayors Challenge said some 70 per cent of cities have generated ideas to address major social or economic challenges, including unemployment, energy efficiency and obesity as well as aging while the remaining 30 per cent of cities have focused on improving the overall effectiveness and efficiency of government.

Modelled on the successful inaugural competition in the United States, the European Mayors Challenge will award €5 million for the grand prize winner and €1 million for four additional cities that come up with the most creative and transferable ideas.

Michael Bloomberg, who stepped down as New York's mayor at the end of last year, said the response to the competition had exceeded his own high expectations. "Dynamic city leaders in Europe are working to find new ways to tackle some of our most pressing and common urban challenges - from youth unemployment to obesity to civic participation. The selection committee will have a very difficult time narrowing this strong set of proposals down to 20 finalists."

The 155 applying cities come from 28 countries and represent over 71 million Europeans. Cities both large and small are participating in the Mayors Challenge. 49 per cent have between 100,000 and 250,000 residents, 28 per cent have between 250,000 and 500,000 residents, and 23 per cent have more than 500,000 residents.

Participating cities span the continent, with 35 per cent from Southern Europe, 25 per cent from Western Europe, 19 per cent from Eastern Europe, 15 per cent from the British Isles, and 6 per cent from Northern Europe. 19 European capital cities submitted ideas to the competition - from Stockholm to Athens, Paris, and Warsaw.

The Mayors Challenge invited leaders of eligible European cities with 100,000 residents or more to submit their city's boldest idea. Cities had until 31 January 2014 to submit their ideas. The ideas must address a serious problem, improve customer service for residents, create significant government efficiencies, and/or increase engagement with the public.


Florence mayor in coup
against country's leader
Rome, 14 February 2014: The Mayor of Florence and leader of Italy's centre-left Democratic Party (Partito Democratico, PD) staged a political coup against his party colleague and prime minister. Mayor Matteo Renzi persuaded the party's leadership committee to withdraw support from Prime Minister Enrico Letta and nominate him as his successor. Since Matteo Renzi won the party leadership last December, he has been a constant thorn in the side of the prime minister, accusing him of leading an ineffectual government. Nevertheless, most political observers thought the young, charismatic mayor would bide his time until government and parliament had accomplished an electoral reform demanded by the country's constitutional court.

Barely four weeks after being elected party leader, in an unusual move for a centre-left politician, Renzi approached the disgraced former prime minister and leader of Forza Italia, Silvio Berlusconi, and suggested a pact over voting reform. Renzi and Berlusconi both favour a system based on proportional representation with a large number of small constituencies each electing four or five representatives and a winner's bonus of 15-20 per cent of seats. Parties winning below five per cent of the vote would not get into parliament. They also favour a reform of the Senate (upper house) so that it does not merely duplicate the work of the lower house parliament.

After Italy's President Giorgio Napolitano has accepted Enrico Letta's resignation he will interview Renzi before proposing him as prime minister. Parliament is then likely to conduct a vote of confidence early next week. While it is thought that most deputies from the Democratic Party would support him, Renzi has not yet secured the support of all other government coalition partners. In particular, he will need the votes of the New Centre Right Party, which last year split from Berlusconi's Forza Italia. The party's leader Angelino Alfano, who was deputy prime minister, demanded policy concessions and suggested new elections after the electoral reform legislation was passed by parliament.

While Matteo Renzi was shortlisted for the 2012 World Mayor Prize, many in Florence have criticised him for preferring style to substance. Arguably the mayor has overseen the completion of the pedestrianisation of the city's historic centre, but he has also spent much of the time promoting himself as a national figure. In a BBC interview, an opposition councillor said the slick mayor was much better at making promises than keeping them. "Renzi is very good at a communicational level - at making announcements. But when you look at his record, things are very different. He sells himself very well," the BBC was told.


Italy singled out in
EU corruption report
Brussels, 9 February 2014: Local and regional authorities in Europe are strongly at risk of being targeted by corrupt practitioners says a new report published by the EU Commission. The report, which estimates that corruption costs the European economy some €120 billion a year, warns that in many parts of Europe local authorities have wide discretionary powers which are not matched with sufficient checks and balances. The report alleges that corruption in Italy is particularly widespread, accounting for half the estimated economic damage inflicted on Europe.

The report asserts that the reason for the high level of corruption in Italy are the country's notoriously close links between politics, business and organised crime. The findings also claim that public officials in Italy lack integrity when it comes to pursuing corruption. In 2012, politicians in half of all regions were investigated in connection with corruption. In some 200 communities local council had to be dissolved because of Mafia infiltration or because councillors were subject to fraud inquiries. At national level, 30 members of parliament were investigated in connection with dubious financial practices, often in relation with political donations from 'unorthodox' sources.

Almost every day Italian's newspapers report on new corruption cases involving industrialists, public servants and politicians. "They enrich themselves to the detriment of ordinary people." Political observers believe that many laws introduced by governments led by Silvio Berlusconi make it virtually impossible to convict corrupt perpetrator. "Complicated cases will not reach the courts because of short statutes of limitations."

Corruption in large-scale infrastructure projects in Italy is estimated to account for 40 per cent of the total value of contracts, the EU researchers allege. The report pointed to large public projects, like the post-earthquake reconstruction of the city of L'Aquila, Milan Expo 2015, and the future Turin-Lyon high-speed rail link were all at risk of "criminal infiltration" and "misappropriation of public funds". In Italy, construction costs for high-speed rail ranged from €47.3 million per km for the Rome-Naples link to €96.4 million per km for the Bologna-Florence link and averaged €61 million euros per km overall. In contrast, high-speed rail links such as Paris-Lyon and Madrid-Seville cost €10.2 million and €9.8 million per km, respectively. The Tokyo-Osaka high-speed train cost €9.3 million per km, the EU reported.

The EU report also called for public officials in Italy to disclose their assets, and for more control mechanisms around local and regional public spending. If Italy fails to act, it will further erode public confidence in the country's institutions, the report said. Figures by the London real estate agency Knight Frank show that in early 2012 Italians accounted for eight per cent of London property purchases. "Following the Euro crisis, Italians have been finding La Dolce Vita in London after overtaking Russians as the biggest buyers of property in the British capital," reported The Independent newspaper.


London booms while
other UK cities struggle
London, 28 January 2014: London is attracting Britain's young people to the detriment of cities like Birmingham, Manchester and Liverpool. A report published yesterday by the UK Centre for Cities showed that every major British city outside the South East was losing young people to London. In fact one in three people aged 22 to 30 who leave their hometowns choose London as their destination. And the UK capital is also attracting a disproportionate number of educated young people from Europe and overseas.

The report 'Cities Outlook 2014' shows that London has seen a boom in job creation between 2010 and 2012. Not only created the private sector an additional 217,000 jobs, more than 66,000 private sector jobs were also added in the British capital. A spokesman for the authors told City Mayors that for every one public sector job created in London, two have been lost in other British cities. Birmingham lost 9,300 private sector jobs; Nottingham 6,400; Liverpool 5,400; Leeds 4,900. Of the big cities other than London, only Manchester increased its number of public sector jobs. While in cities like Liverpool, Edinburgh and Birmingham job creation in the private sector compensated for job losses in local government and other public sector organisations, some second-tier cities like Glasgow, Bristol and Bradford suffered job losses in both the private and public sectors.

London's true attractiveness to young people is even greater than the report suggests. A spokesman confirmed to City Mayors that the research did not look at the contributions made to the London economy by young people from other European countries and from across the world.

There are no statistics of the number of young educated people moving to Britain from abroad, but a look at the number of foreign students shows the pull of London. During 2011/12, higher education institutions in London taught 103,000 foreign students, with another 49,000 enrolled in universities in South East England. The number of foreign students in the West Midlands, with Birmingham at its centre, was only 36,000. North West England, which includes Liverpool and Manchester, attracted 34,000 students from abroad. The percentage of international students at some London colleges now exceeds 30 per cent (Imperial College 37%, London School of Economics 42%, University College 33%, University of the Arts 33%). For comparison, foreign students at Oxford and Cambridge universities only amount to 14 and 18 per cent of the total number of students.

While London's Mayor Boris Johnson said the report by the Centre for Cities, underlined the health of the capital's economy, the reactions from other British city halls have at best been mixed. In Scotland, a spokesman for Edinburgh's City Council welcomed the findings saying that the city had many of the same attributes as London - strong international links, a number of world-leading sectors, and the city is also a magnet for tourists - but Glasgow City Council issued a statement saying that it fundamentally disagreed with the study. Aberdeen City Council leader Barney Crockett on the other hand welcomed the findings: "Aberdeen is not only the business centre for Scotland, but like London is key to the private sector strength of the UK. It is a powerful driver of the UK economy."

Mike Emmerich from Greater Manchester New Economy commented: "Since Dick Whittington's time Britain's talent has gravitated to London, which, then as now, was one of the great cities of the world. That London continues to retain such a powerful draw is simply not a story. What is a story is that Manchester is growing at a rate that the Victorians would have been proud of, retaining plenty of its talent and attracting it from around the globe."

Politicians in Bradford called on the UK government to use public money to pump prime economic growth in northern cities. "The growth of the economy nationally is largely felt in London and the south east and not in northern cities."

Liverpool's Mayor Joe Anderson said he was pleased with the report's findings and added that the city could even do better if it was given more powers. Like his opposite number in London, the mayor pleads for taxes raised locally to be spent locally.

The leader of Northampton City Council said he was confused by the report and feels mistakes have been made. "The Centre for Cities report makes confusing reading. Northampton is listed as seeing both a reduction in the number of jobs and as being one of the top ten areas for business growth, with a low number of business closures. After a little investigation we are confident that we have identified a mistake in the employment figures for Northampton. It is wrong for the Centre of Cities to state that private sector jobs reduced so massively between 2010 and 2012," Councillor David Mackintosh explained.


Secular challenger hopes
to defeat Istanbul mayor
Istanbul, 14 January 2014: Not since Turkey's current Prime Minister Recep Erdogan was elected Mayor of Istanbul in 1994 faces the country's ruling Islamist party AKP defeat in local elections scheduled for 30 March. Istanbul's incumbent Mayor Kadir Topbas is challenged for the post by Mustafa Sarigul, the popular District Mayor of Sisli. Sisli is the most populated, multi-cultural and fashionable district of Istanbul. First elected in 1999, Sarigul has been re-elected with large majorities ever since. His candidacy is supported by Turkey's main opposition party, the secular Republican Peoples Party (CHP).

Until last summer's anti-government protests in Istanbul's Gezi Park, the re-election of Kadir Topbas was in little doubt. But the mayor's decision to side with the government against large sections of the city's residents has made his tenure increasingly vulnerable. Latest opinion polls predict a close race, with the challenger enjoying a small lead. The recent corruption scandal involving the relatives of several cabinet ministers and the government's heavy-handed attempt to suppress an investigation by the police and the judiciary further strengthened the position of the mayor's main opponent.

Mustafa Sarigul is not just supported by middle-class voters but also receives votes from outside the core CHP constituency. He is well-liked among the Kurdish, Christian and Jewish minorities as well as by secular nationalists. Some polls suggest that Sarigul is now the third most popular Turkish politician after the Prime Minister Recep Erdogan and President Abdullah Gül and, indeed, he is positioning himself deliberately against the Prime Minister, saying that there are two political actors in Turkey who have risen from nothing. One is himself the other is Erdogan. In the late 1970s both men worked in the transport department of the Istanbul municipality.

A loss in Istanbul would be a serious blow for Prime Minister Erdogan's ambition to be elected Turkey's President this summer.


Bribery scandal hits
Italian earthquake city
Rome, 13 January 2014: The mayor, his deputy and other municipal civil servants from L'Aquila, a city where more than 300 people died in a 2009 earthquake, resigned over the weekend. The resignations followed a police investigation into alleged kickbacks paid to public officials to win post-earthquake construction contracts. A police spokesman said almost €400,000 in bribes, often in cash, were handed over to city employees and confirmed that eight people, including the deputy mayor, were investigated. Four were placed under house arrest.

Although Mayor Massimo Cialente is not included in the investigation, he said he felt it necessary to resign because the 'misdeeds' happened under his watch. In a statement the Mayor added that he paid the price for the greed of others. "I have no legitimacy left. I am tired and angry and no use anymore to this town," he explained.

The newspaper , Il Fatto Quotidiano published a number of transcripts from wiretapped telephone conversation between L'Aquila's former councillor for public works, Ermanno Lisi, and the architect Pio Ciccone. "The possibilities are billionaires. I am going to try to take 160 houses, if you do not use this occasion you will not have another one," Lisi allegedly told Ciccone.

The BBC's Rome correspondent added that, if the allegations are correct, leading council officials were seizing the chances to fill their pockets as the people of L'Aquila were still mourning their dead. He also added that two months ago, a European Parliament inspector expressed concern at reports that some money spent on building homes in L'Aquila had gone to firms with links to the Mafia.


Paris socialist candidate
benefits from rival's gaffes
Paris, 8 January 2014: Despite the unpopularity of France's socialist President, the party's candidate for mayor in the forthcoming local election in Paris is likely to defeat her rival from the opposition centre-right. Anne Hidalgo, the current deputy mayor, has been groomed for the city's top job by her boss Mayor Bertrand Delanoë since she was appointed as his deputy in 2001. Her chances of victory have increased in recent weeks after her main opponent, Nathalie Kosciusko-Morizet from the centre-right UMP, has been ridiculed for a number of gaffes. On one occasion, the candidate, famed for her expensive taste in couture, has been photographed positioning herself next to homeless people, although her campaign staff maintains that it was a chance encounter.

Meanwhile Nathalie Kosciusko-Morizet's candidate for deputy mayor, Frédéric Péchenard, a high-ranking civil servant in the Interior Ministry, has irked New York's newly elected Mayor Bill De Blasio and Bronx district mayor Ruben Diaz by stereotyping the Bronx as a high-crime area. The French conservative politician said that Paris under another Socialist Mayor would soon resemble the Bronx as far as crime was concerned. He told a French newspaper that Paris was not the Bronx, but nonetheless, in certain parts it is seriously beginning to resemble it. District Mayor Diaz has called the French comments ill-informed and pointed out that last year the Bronx had the lowest rate of crime since the early 1960s.

In a separate development, Anne Hidalgo accused the candidate of the right-wing National Front, Wallerand de Saint-Just, and his party leader Marine le Pen of siding with the controversial French comedian Dieudonné M'bala M'bala, who has recently attracted international attention after the French footballer performed the gesture "la quenelle" after scoring for the British Premier League club West Bromwich Albion. The gesture, invented by the comedian, is regarded as anti-Semitic.

The two-round elections will take place on 23 and 30 March.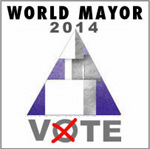 If you think your mayor is among the best in the world, nominate him or her now for the 2014 World Mayor Prize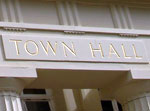 UK local government agrees with criticism from Europe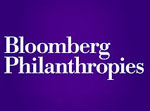 European cities vie for Bloomberg prize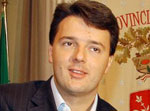 Florence mayor in coup against country's leader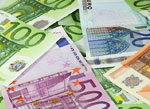 Italy singled out in EU corruption report

London booms while other UK cities struggle (Photo: Foreign students in front of London's City Hall)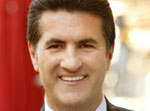 Secular challenger hopes to defeat Istanbul mayor (Photo: Mustafa Sarigul hopes to become Istanbul's next mayor)



Bribery scandal hits Italian earthquake city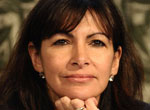 Paris socialist candidate benefits from rival's gaffes (Photo: Anne Hidalgo, Socialist mayoral candidate for Paris)