City Mayors reports news from and for towns and cities in Asia and Australia




FRONT PAGE
Site Search
About us





Worldwide | Elections | North America | Latin America | Europe | Asia | Africa |




























News from cities in Asia and Australia
NEWS SECTIONS: World news | Election news | News from Europe | News from North America | News from Latin America | News from Asia and Australia | News from Africa | Urban events | NEWS SPECIALS: The 2011 London riots | The 2010 Love Parade tragedy | Latest news story |


Disgraced former president
wins Manila mayoral election
Manila, 16 May 2013: A former Filipino president has been elected Mayor of the country's capital Manila. Joseph Estrada defeated the incumbent mayor Alfredo Lim by 53 to 47 percentage points. The mayor-elect served as president from 1998 to 2001 when he was overthrown in a popular revolt backed by the army and the Catholic Church. He was later convicted of plunder and corruption but released from detention after receiving a presidential pardon. During the election campaign, Estrada admitted that he had made mistakes during his political career but added that he had learnt from them.

In a speech delivered after his victory was announced, Estrada called on his opponents and the people of Manila to leave politics behind and help him put Manila back on the pedestal of being one of the greatest cities of the world, the Paris of Asia. But in contrast to the humility he showed during the campaign he told his supporters that his victory was another vindication for him. He also promised that his first task would be to establish peace and order as it was the key to economic development of any town or city.

Yesterday, Alfredo Lim, the outgoing mayor, conceded defeat and wished his successor all the best. Lim served as mayor of Manila from 1992 to 1998 and again from 2007 until now. In 1998, he run against Estrada for the country's presidency but lost by a huge margin.

Osaka mayor stirs controversy
while facing trouble at home
Osaka, 14 May 2013: Osaka's rightist mayor Toru Hashimoto said yesterday that to force women to have sex with Japanese soldiers was necessary to keep up morale during World War II. "To maintain discipline in the military, it must have been necessary at that time. For soldiers who risked their lives in circumstances where bullets are flying around like rain and wind, if you want them to get some rest, a comfort-women system was necessary," the mayor was quoted by Associated Press. He added that Japan was not the only country whose armies used women against their will but acknowledged the pain the practice caused to women. "It is a result of the tragedy of the war that they became comfort women against their will."

Back in Osaka, Toru Hashimoto, who together with former Tokyo governor Shintaro Ishihara leads the nationalist Japan Restoration party, criticised the mayor of a neighouring city for opposing a merger of all cities in the Osaka prefecture to create a Greater Osaka similar to Tokyo. Osami Takeyama, who is the mayor of Osaka's second-largest city Sakai, wants the plans for a merger put to a referendum to coincide with mayoral elections in October. The merger plan is the brainchild of Toru Hashimoto but is increasingly opposed by other communities in the prefecture, who fear a takeover by Osaka City.

Mayor Hashimoto described the call for referendum a political stunt of a mayor who fears for his re-election. But political observers have noted that it is Hashimoto and his Japan Restoration party candidate who have most to lose in October's elections. Since the party lost mayoral ballots in two cities in the neighbouring Hyogo prefecture last month, the Sakai election is a race it must win. Since the beginning of the year, candidates supported by Japan Restoration have lost in 13 local elections nationwide. Newspaper commentators say a win for Hashimoto in Sakai would boost his dream of becoming governor of a Greater Osaka.

State government to restrict
Melbourne's outward growth
Melbourne, 24 April 2013: The state government of Victoria, Australia, plans to restrict the spread of its capital city Melbourne. City residents will have to face higher-density living and, under the plan, the role of regional towns will be enhanced. Planning Minister Matthew Guy said Melbourne had reached its geographical limits and the days of expanding the urban growth boundary were over. "We are deeply worried about liveability in some of our outer urban areas in places that we've inherited, which had no infrastructure upgrades for a decade or so," he said in a newspaper interview.

The minister told the Melbourne Herald Sun, that the state capital was adding more people each year than Brisbane, Adelaide, Canberra and the Gold Coast combined. He added that, based on current growth rates, Melbourne would eventually overtake Sydney as the largest city in Australia. In recent years, Melbourne's growth has easily outstripped Sydney's and it could become the nation's biggest city by 2028.

The Victorian minister wants to strengthen the boundaries between Melbourne and surrounding region like Gippsland, an area of great natural beauty. "While Melbourne can grow sustainably, there will come a time when a 'house and land package-style development' in and around Melbourne is greatly reduced," Matthew Guy said.

The minister also stressed the need to protect agricultural land from developers. A spokesman for Gippsland's farming community supported the government's plans. "The biggest threat to agricultural production and agribusiness in Gippsland is Melbourne's urban expansion," he said. But he also warned that forcing Melbournians, who are looking for a large house with some land, to towns surrounding Melbourne would not necessarily protect farm land. "Those towns will need strategic planning around them to ensure they don't repeat the mistakes of Melbourne by growing into good farm land."

Last February the Australian Bureau of Statistics reported that Melbourne's population grew from just over 3.5 million in 2001 to 4.16 million in 2012. That is a growth rate of 1.7 per cent, outstripping Sydney's of 1.1 per cent. Melbourne is the only major Australian city outside of a resource-rich state, like Western Australia, outpacing the national average of 1.5 per cent.

The state government of New South Wales recently announced that it would allow Sydney to build some 170,000 new homes on greenfield sites.

Indian census reports fewer
urban slums than feared
Delphi, 23 March 2013: Even though more than 17 per cent of urban Indians live in slum conditions, the government is pleased that the 2011 national census has not revealed a direr situation. A government spokesman told City Mayors that earlier forecasts by India's Housing Ministry had predicted that the all-India slum population would reach 27.5 per cent by 2011. The census, which covered all 4,041 statutory towns and cities in India, found that 'only' 17.4 per cent (10.4 million) of urban households existed in slums. The researchers defined slums as residential areas where dwellings were unfit for human habitation because they were dilapidated, cramped, poorly ventilated, unclean or any combination of these factors, which were detrimental to the safety and health.

Surprisingly, with the exception of sanitation, housing amenities for slum and non-slum households are very similar, with more than 77 per being permanent and 70 per cent being owner-occupied. More than 90 per cent of slum households are connected to electricity and 70 per cent have access to tap water, but not always inside the home. Some 70 per cent of residents have a TV and more than 10 per cent even a computer. But the research findings do not confirm the often-reported line that slum households had more cellphones than toilets. Some 66 per cent of slum households have a toiled, while 63 per cent have a cellphone.

Over a third of India's slum population lives in the country's 46 cities with more than one million people. Of the big metros areas, Mumbai has the highest proportion of slum-dwelling households (41.3 per cent of its population). Kolkata is next at nearly 30 per cent with Chennai not far behind. Delhi has 14.6 per cent of its households living in slums while Bangalore is the best off of the five metros at less than 10 per cent.

Main findings of report on housing stock, amenities and assets in slums based on the 2011 national census.
• Urban India has more than 10.4 million slum households.
• In 19 cities with more than one million people 25 per cent of households exist in slums.
• In the cities of Vishakhapatnam, Jabalpur, Mumbai, Vijayawada and Meerut more than 40 per cent of households exist in slums.
• More than 92 per cent of slum dwellings are occupied by one or more people.
• Some 58 per cent of slum dwellings are in good condition, 38 per cent are liveable, while the rest are dilapidated.
• Just over 70 per of slum residences are owner-occupied, the rest rented.
• Some 74 per cent of slum households have access to piped water, with 20 per cent using hand pumps.
• Some 57 per cent of slum residents have access to drinking water within their homes, 32 per cent have the source located within 100 meters and eleven per cent have to travel more than 100 meters to fetch drinking water.
• More than 90 per cent slum households use electricity as main source of lighting, 8.2 per cent kerosene and 0.7 per cent households have other source of lighting and 0.5 per cent households have no lighting in the slum areas.
• 66 per cent households are having toilet facility within the premises meaning that every third household (34 per cent) has no latrine facility within the premises. 18.9 per cent slum households defecate in open and 15.1 per cent use public toilets.
• 81 per cent slum households have a bathroom or an enclosure without roof. 53.2 per cent households have access to banking services in slum areas.
• About 70 per cent of slum households have television in their houses for entertainment, 18.7 per cent possess radios of transistors.
• Computers/laptops have not made inroads in slums to the desired extent. Only 10.4 per cent households have computer/laptop in their houses, out of which 3.3 per cent have computer/laptop with internet connection (as against 9.3 per cent in non-slum areas) and 7.1 per cent without internet connection.
• 72.7 per cent slum households have telephone facility out of which 4.4 per cent have landline connection, 63.5 per cent mobile and 4.8 per cent have both facilities. In non-slum areas this percentage is 83.9.

Sydney to go for growth
on greenfield terrain
Sydney, 22 March 2013: This week the centre-right government of New South Wales unveiled its long-awaited metropolitan strategy for Sydney, which differs starkly from the plans envisaged by the state's previous Labor government. Whereas Labor required 70 per cent of new housing to be built on land already zoned for development and only 30 per cent on greenfield sites, the new strategy envisages the building of some 170,000 new homes with the majority to be constructed on greenfield land. In fact, the government's planning minister, Brad Hazzard, said Sydney needed more than 500,000 new homes by 2031.

At the unveiling of the metropolitan strategy for Sydney, the Brad Hazzard said the city was facing a population explosion. According to the minister, the latest forecasts predicted that Sydney's population would rise from 4.3 million now to 5.6 million in 20 years time. "This represents a 17-per-cent increase on the number forecast in 2010." The minister added that his government would be far less constrictive and restrictive and would allow the market place to have far more of a say in what the mix of housing is and where it will be.

As part of the plan, the government also wants to create 625,000 extra jobs over the next two decades, with 50 per cent of them in western Sydney. Brad Hazzard told state parliament that western Sydney was at the heart of the government's economic strategy. "Sydney is in effect the Aladdin's Cave, but the part of the Aladdin's Cave that is the critical part is the west. The west is where the treasure lies for people to tap," he said. The minister added that he wanted to attract investment in freight, logistics, research and agribusiness.

Among the major New World metropolitan areas rated in annual Demographia International Housing Affordability Surveys, Sydney has been the most unaffordable, along with Vancouver, in recent years. Sydney and Vancouver have had among the most stringent urban containment policies in the New World.

Bangkok governor's re-election
deepens country's political divide
Bangkok, 4 March 2013: Against all predictions, Bangkok's incumbent governor was re-elected for a second term in office. Sukhumbhand Paribatra from the opposition Democrat Party beat Pongsapat Pongcharoen, the candidate of Thailand's ruling Puea Thai Party, by winning almost 50 per cent of the vote. Opinion polls conducted only one week before yesterday's elections predicted that the government candidate was ahead by seven to 16 percentage points. Even exit polls carried out yesterday predicted a victory by Pongsapat Pongcharoen, albeit by a smaller margin. In the end, Governor Sukhumbhand Paribatra defeated his challenger by 46 to 40 per cent of the vote.

The Bangkok gubernatorial election was seen as key benchmark for Thailand's political landscape that has been divided since the 2011 national elections. The Democrats have ruled in the Thai capital for the past nine years, while the Puea Thai Party of Prime Minister Yingluck Shinawatra, sister of Thailand's disgraced former Prime Minister Thaksin Shinawatra, is backed mostly by rural-based voters. In Bangkok, the middle classes voted for the incumbent governor while poorer voters backed the government candidate.

Bangkok has been a flashpoint of Thailand's political drama in recent years. On several occasions the city was paralysed by confrontations between the 'Red Shirts' of the Puea Thai Party and the 'Yellow Shirts' of the Democrats.

In 2011, devastating floods shook confidence in the Pheu Thai-led government, while a year earlier, the city was the centre of sometimes bloody anti-government political rallies against the then government led by Democrat Party. Opponents of Pheu Thai have long accused the party of seeking a way to allow former prime minister Thaksin Shinawatra to return to Thailand. He now lives in exile in Dubai to avoid a jail term for corruption.

Governor Sukhumbhand Paribatra is Oxford- educated and related to the country's royal family. He was first elected in January 2009.

New rail projects to relieve
Jakarta's traffic congestion
Jakarta, 9 February 2013: Jakarta's new governor Joko Widodo (Jokowi) has surprised city officials by announcing that the construction of two major urban railway projects would go ahead, possibly as early as next month. The governor said a new Mass Rapid Transit system (MRT) and two or three monorail lines were essential to improve the quality of life in the Indonesian capital, which suffers from some of the world's worst traffic hold ups. "Jakarta must not become synonymous with congestion and air pollution," Jokowi warned. It is estimated that the number of cars and motorcycles on Jakarta's streets increases by 1,000 a day.

Financing for the MRT is more or less in place, with the government approving Governor Widodo's proposals last month. News reports said that Japan's International Cooperation Agency had agreed to provide loan facilities for the MRT's first stage, which is estimated to cost some US$1.6 billion. The initial stretch will be some 16 kilometers long. Long-term, the city plans for a 100-kilometer urban railway system.

A consortium of state-owned construction companies has put forward proposals to start work on three monorail lines. The project was initially awarded to a Malaysian company in 2003 but work stopped after only a few weeks after funding ran out. Construction work continued under a number of different contractors but was eventually abandoned in 2008. Some of the original support pylons are still in situ and could also be used for an elevated rapid transit bus system.

The new consortium has proposed a 39-kilometer monorail system aimed at middle-income passengers, who currently use private cars to commute into Jakarta. Single journeys would likely cost between one and 1.5 US dollars. A spokesman for the consortium said the monorail system would be the best solution to the city's traffic woes, as it hardly required land acquisition, thus it could be built immediately. "The consortium will fund 30 per cent of the project, while the remaining 70 per cent will be financed through loans" he added.

At a meeting between Joko Widodo and members of the consortium, the governor insisted that the monorail also needed to be integrated with other transportation means like buses, trains and the future mass rapid transit system. "The design of the monorail must also comply with the city's transportation master plan to avoid chaotic development," he added.

Joko Widodo was awarded third place in the 2012 World Mayor Project.

Beijing breathes sigh
of relief after smog lifts
Beijing, 16 January 2013: Late today, Beijing saw the first sunshine in a week when a moderate wind dispersed smog that had enveloped the Chinese capital and other cities. The bad air stretched from cities in the north to the far south and contributed to flight delays, forced schools to move activities indoors and led to a rise in respiratory cases at local hospitals. Although pollution levels were slightly lower on Monday in Beijing, they were still lingering at levels environmentalists say are hazardous and protection, such as facemasks, were recommended.

In some of the worst hit areas - such as Beijing, Hebei, Tianjin, Henan and Shandong - visibility was less than one kilometer and in some cases less than 200 meters. The lack of visibility has led to the closure of highways, cancellation of flights and postponement of wide range of sport activities.

On Saturday, an air quality station at the US Embassy recorded particulate matter or PM 2.5 levels - nearly 900 micrograms per cubic meter. The World Health Organization recommended maximum daily level of PM 2.5 is 20 micrograms per square meter. Fine particles in the air, which are about 1/30th the diameter of a human hair, come from many different sources, such as coal-burning power plants, construction and automobile exhaust.

Many people spent the weekend inside and on Monday as the pollution eased some, but showed no sign of letting up, some Beijing residents were reporting that it was difficult to find facemasks to buy.

To try and rein in the pollution, officials have ordered dozens of construction sites to halt operations and businesses to reduce their emissions.

Pan Xiaochuan, a professor of public health at Beijing University, said that although increasing emissions of pollutants from sources such as automobile exhaust and industrial soot was part of the reason for the smog - the weather has made the situation worse.

Pan says that with relatively low air pressure, little wind and high humidity, it is difficult for pollutants to move on and they have become trapped in the lower atmosphere.

China's capital has gone to great lengths to try to improve the quality of air in Beijing, relocating heavy industry and many factories outside of the city.

China's leaders see pollution as a major challenge. When outgoing president Hu Jintao spoke to Communist Party leaders, late last year, he said the country needed to reverse the trend of ecological deterioration and build a beautiful China. (Report by VoA News and local reporters)

Philippines bans guns
prior to local elections
Manila, 14 January 2013: The Filipino government has temporarily issued a ban on carrying any kind of guns in public places to prevent violence prior to local elections scheduled for 13 May. The country, which is awash with weapons, has a history of gunfights between rival political groups. The worst incident happened in 2009 when 58 people were killed in a shoot-out involving more than 100 gunmen of two political clans in the southern province of Maguindanao.

The ban, which will end on 13 June, will be applicable to everyone with the exception of members of the armed forces and the police. It will be illegal for political candidates to hire armed bodyguards.

Filipinos, like many Americans, regard guns as a household gadget. Police records revealed last year that there were some 1.2 million registered firearms in circulation. The number of unlicensed guns is estimated at 600,000. And according to the data from the United Nations Office on Drugs and Crime, the Philippines had 7,349 gun-related homicides in 2003 or seven homicides by firearm per 100,000 citizens.

At the beginning of this year two children were killed by celebratory gunfire at a New Year's party, while a few days later seven people were shot dead outside Manila by a gunman who went on a 30-minute rampage. And on 6 January security forces shot dead 13 alleged criminals.

A spokesman for the country's election commission announced that police and army units had today begun to enforce the ban in about 800 towns in 15 provinces, which are considered security hotspots because of a recent history of election violence or the presence of private armed groups.

The election commission also said that optical counting machines would be used to tally votes to speed up the notoriously slow hand-counting of ballots that fostered cheating, violence and unrest in the past. "But such automation cannot prevent vote-buying and intimidation," the spokesman for the commission warned.

In the 13 May elections some 50 million registered Filipinos will elect more than 18,000 local, regional and national government officials.

Tokyo governor says:
Make love, don't twitter
Tokyo, 29 December 2012: At his first press conference as governor of Tokyo, Naoki Inose kind of blamed social media for Japan's declining birth rate. In an off-the-cuff remark he indicated that young people spent too much time on the internet instead of meeting face to face. "Increasing nursery provision is not enough. As young people today only communicate via the internet, I'd like to look at some kind of place to enable them to meet in person, such as shared houses for men and women." The governor's remarks have been met with some derision particularly from Twitter users, with some describing the proposals as "holiday camps for virgins".

Pronouncements by male politicians on halting the steady decline in Japan's birth rate has often dragged them into hot water. Inose had in 2011 caused some offence by tweeting that housewives who do not work outside the home are not "functioning members of society" and "set a bad example" for their children in managing finances.

Undaunted the governor also announced his plan to have officials of Tokyo Metropolitan Government (TMG) use Twitter to keep residents informed of its policies and progress, as well as emergency information, adding "Now is the era of SNS [social networking sites]. I have ordered all sections of TMG to have their own Twitter account. We don't know when the next big earthquake will happen, so SNS is an important tool in an emergency." Inose is one of the most followed politicians on Twitter in Japan and was applauded for tweeting public safety information during the March 2011 earthquake. However, when officials rushed to register multiple TMG accounts on Twitter, the company initially blocked them, fearing an internet scam attempt.

Since becoming governor, Inose has said that he needs to move quickly to improve his public image and promised a more open and hard-working administration than that of his predecessor, Shintaro Ishihara. While Inose met with prime minister-elect Shinzo Abe to pledge a more constructive relationship between the metropolis and national government, officials have voiced doubts over his 'bossy' management style. However, some have also voice optimism at the capital's city government regaining direction after a decade of drift under the elderly Ishihara, who was castigated in 2011 for only visiting his office an hour a day three times a week, as revealed by a newspaper expose. Ishihara, who was re-elected to the national parliament this month after 17 years' absence, was defeated in the December 26 lower house election for prime minister, having stood on behalf of his nationalist Japan Restoration Party.

Landslide wins for conservatives
in Tokyo and Japanese elections
Tokyo, 17 December 2012: In yesterday's national and Tokyo gubernatorial elections, Japan overwhelmingly voted for conservative and right-wing parties and politicians. The race to replace Shintaro Ishihara as Governor (mayor) of Tokyo was won by deputy governor Naoki Inose. Inose received more than three million votes, with his nearest rival on less than one million. The governor-elect pledged to continue with the policies of his predecessor including supporting Tokyo's bid for the 2020 Olympics and strengthening the capital's disaster defences.

The national parliamentary elections were won by the conservative opposition. The Liberal Democratic Party (LDP), which dominated post-war Japan was returned to power after a three-year absence. According to preliminary results, the party will have close to 300 seats in the 480-seat lower house. Together with its ally, the New Komeito Party, the LDP may achieve a two-thirds majority, which would enable the prime minister-designate, Shinzo Abe, to overrule Japan's upper house, where the centre-left Democratic Party of outgoing Prime Minister Yoshiko Noda enjoys a majority.

The Japan Restoration Party, a new nationalistic party formed by the mayor of Osaka and the former governor of Tokyo, has won around 50 seats in the new parliament. Analysts predict that the party will support the government, particularly if the new prime minister pursues assertive policies towards China and North Korea. The anti-nuclear Tomorrow Party, which was formed only three weeks ago, is forecast to capture between eight and twelve seats. Its leader said she was disappointed that the LDP, the country's most pro-nuclear party, has made such a big comeback.

Naoki Inose, Tokyo's new governor, was a writer and historian before he became Shintaro Ishihara's deputy in 2007. In his writings, Inose advocates greater public access to government information, particularly as far as the economy is concerned. In one of his earlier books, he argued that Japan had lost World War II because the government at the time ignored information that suggested that Japan would not be able to defeat the United States and its allies.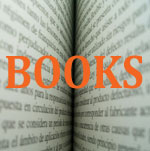 City Maytors' latest book 'Sustainability and the American City' has now been published. You may order your FREE copy now. Order form





Disgraced former president wins Manila mayoral election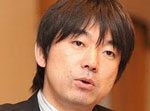 Osaka mayor stirs controversy while facing trouble at home
State government to restrict Melbourn'e outward growth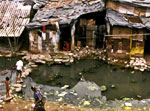 Indian census reports fewer urban slums than feared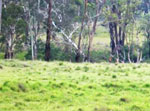 Sydney to go for growth on greenfield terrain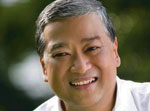 Bangkok governor's re-election deepens country's political divide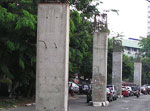 New rail projects to relieve Jakarta's traffic congestion (Photo: Support pylons of the original monorail project, abondoned in 2008)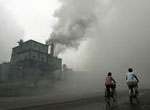 Beijing breathes sigh of relief after smog lifts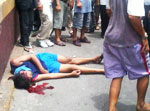 Philippines bans guns prior to local elections (Photo: Filipino gun victim)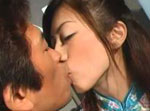 Tokyo governor says: Make love, don't twitter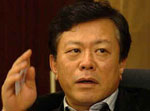 Landslide wins for conservatives in Tokyo and Japanese elections (Photo: Tokyo's new governor Naoki Inose)