City Mayors reports news from and for towns and cities in Asia and Australia




FRONT PAGE
About us




Worldwide | Elections | North America | Latin America | Europe | Asia | Africa |

























News & Analysis from
cities in Asia and Australia
NEWS SECTIONS: World news | Election news | News from Europe | News from North America | News from Latin America | News from Asia and Australia | News from Africa | Urban events | NEWS SPECIALS: The 2011 London riots | The 2010 Love Parade tragedy | Latest news story |


African and Asian
mayors unite
to promote smart cities
Jakarta, 6 May 2015: More than 20 mayors from Asia and Africa have agreed to establish the Asia Africa Smart City Alliance. Bandung Mayor Ridwan Kamil, the host of the inaugural convention in Indonesia, was elected as the alliance's first chairman. In an address to delegates, Mayor Kamil said that smart city technology could solve many common problems, such as poor public transport, energy shortages and pollution. In addition to many representatives from industry and academic institutions, the two-day conference was attended by the mayors from Victoria (Seychelles), Rawaldi (Palestine). Kadoma (Zimbabwe), Bogor (Indonesia), Lusaka (Zambia), Sorsogon (Philippines), Rabat (Morocco) and others.

Many of the mayors used the conference to showcase how technology has helped their communities. Manuel Fortes, the Mayor of Sorsogan told delegates how the Filipino government and his city employed technology to forecast and manage natural catastrophes. "This type of technology can greatly minimise the number of victims in areas of disasters," he explained.

Other mayors told the conference how they use technology to ease traffic congestion, manage waste disposal and minimise disruption caused by big construction projects. The clever application of technology is smart, said Bima Arya, the Mayor of Bogor. "Smart cities serve the public and improve public facilities," he said. He added that he was convinced that the newly formed alliance could facilitate the spread and understanding of technology-based infrastructure in many African and Asian cities. "The smart-city concept is our passion," he emphasised.

Selection of city representatives at the inaugural meeting of the Asia Africa Smart City Alliance.
• Ridwan Kamil, Mayor of Bandung, Indonesia
• Jacqueline Moustache-Belle, Mayor of Victoria, Seychelles
• Majed Abdulfattah, Mayor of Rawaldi, Palestine
• Muchineripi Chinyanganya, Mayor of Kadoma, Zimbabwe
• Bima Arya, Mayor of Bogor, Indonesia
• Datuk Mahadi bin Che Ngah, Deputy Director General, Kuala Lumpur – Malaysia
• George Nyendwa, Mayor of Lusaka, Zambia
• Marten Taha, Mayor of Gorontalo, Indonesia
• Wang Chengguo , Deputy Secretary General of Beijing Municipal Government, China
• Arief Wismansyah, Mayor of Tangerang, Indonesia
• Nacereddine Ouahrani , Mayor of Setif, Algeria
• Abdelmonnime El Madani, Mayor of Rabat, Morocco


Japanese cities edge
towards recognition
of same-sex marriage
Tokyo, 20 February 2015: Several city governments in Japan have announced plans to recognise same-sex unions in a move, which has angered conservative Prime Minister Shinzo Abe. Following the surprise announcement by the mayor of Tokyo's Shibuya district of his intention to introduce city recognition of same-sex partnerships, other local governments have declared their intention to follow suit, notably neighbouring Yokohama. Despite his enthusiasm for revising other aspects of Japan's constitution such as restrictions on military engagement overseas, Abe suggested in response that same-sex marriages in Japan were forbidden under the constitution, which would be hard to revise.

Earlier this month, Shibuya mayor Toshitake Kuwahara announced his intention to submit a bill to the local assembly to enable the city government to issue registration documents which would recognise same sex couples as having "equivalency to marriage". If passed next month the local registration scheme will operate from this summer.

Following Kuwahara's move, Setagaya mayor Nobuto Hosaka indicated that his district would likely follow suit, as has Yokohama mayor Fumiko Hayashi in support this week. Questioned in the national parliament however, Prime Minister Shinzo Abe said that suggested that the Japanese constitution prevented same sex marriage and urged "extreme caution". In response to conservative Abe, LGBT activists and academics have argued that a Bill to recognise the enhanced rights of same-sex partnerships in law would not be unconstitutional. Last April Abe's wife Akie joined the Tokyo Pride march following her appointment to a UNAIDS commission.

Though an independent, Kuwahara is supported by Abe's right-wing Liberal Democratic Party, while Yokohama's mayor is sponsored by the centre-left Democratic Party of Japan, which is generally supportive of equal rights for sexual minorities. Setagaya's Hosoka is a former legislator for the leftist Social Democratic Party, which has long campaigned for LGBT rights.

It is thought this latest movement is part of wider efforts to open up Japan to more tourism and talent attraction for its workforce in order to reinvigorate its sluggish economy. Unlike western societies, Japan has long eschewed recognition in law of homosexual acts and overt homophobia, though the legal system has traditionally encouraged civil registration along family lines by household, which can lead to some discrimination when renting. The move comes at a time when Japan's central government ministries and some local governments are pushing a more family-orientated social policy in order to pressure young single people to marry and give birth on account of the country's dramatically declining birth-rate and demographic challenge.

Tokyo's gay community has not always had it so easy. A landmark legal case in 1994 against the Tokyo Board of Education saw a challenge to a decision not to allow a gay group to use the city's House of Youth for its meetings, ostensibly on youth protection grounds owing to hysteria about HIV/AIDS, while some universities were permitted to discriminate against gay lecturers on the same grounds.

As well as frequent outbursts against women, the disabled and foreigners, Tokyo's governor from 1999-2012 Shintaro Ishihara often criticised Japan's gay community as 'abnormal' and 'deficient', even passing a city ordinance criminalising homosexuality in manga cartoons. On becoming Tokyo governor himself in 2012, Naoki Inose (biographer of Yukio Mishima) immediately distanced himself from his conservative predecessor by saying his administration would take a more tolerant line on sexual minorities.


Anti-corruption party
humiliates government
in Delhi local elections
Delhi, 11 February 2015: One year after India's anti-corruption party Aam Aadmi Party (AAP) pulled out of an informal coalition with the National Congress Party and thus forced the country's capital territory Delhi to be administered under President's Rule, the party achieved a sweeping victory in elections held on 7 February. With more than 54 per cent of the vote, the AAP won 67 out of 70 seats in the Delhi Assembly. India's governing Bharatiya Janata Party (BJP) secured the remaining three seats, while Congress, which had governed Delhi for 15 years, did not gain a single seat.

Assuming that Arvind Kejriwal, the AAP's leader, has learnt from mistakes made a year ago, he is destined to become a formidable opponent for India's BJP Prime Minister Narendra Modi. The post of Delhi's Chief Minister will give Kejriwal the status to challenge Modi on the national stage, particularly since Rahul Gandhi, the leader of Congress, has singularly failed to match Modi's popularity and populism. Some commentators have already compared the AAP leader with Joko Widodo, who became President of Indonesia after stints as mayor of Surakarta and governor of Jakarta.

The loss of Delhi is a huge personal blow Narendra Modi, who has never lost an election, which he fronted. Delhi's BJP candidate was personal selected by the Prime Minister and Modi featured prominently on most election posters. Many newspaper columnists wrote that he had become haughty since winning last May and have accused him of arrogance while praising Arvind Kejriwal's humility. Commentators have also argued that the BJP's Hindu nationalism frightened many minorities, such as Muslims and Christians, in the Indian capital.

The Aam Aadmi Party (Common Man Party) was launched in November 2012 with the prime aims for fight corruption and narrow the gap between rich and poor. At the time of its launch, Arvind Kejriwal said that the promise of equality and justice enshrined in India's constitution has never been fulfilled. "The common people of India remain unheard and unseen except when it suits the politicians of the established parties."

Kejriwal studied mechanical engineering and worked for the Indian Revenue Service between 1995 and 2006.


Surabaya mayor says
airline has failed
anxiously waiting relatives
Surabaya, 31 December 2014: Surabaya, where most of the 155 passengers and seven crew members of the crashed AirAsia flight 8501 originated from, has cancelled tonight's New Year's celebrations. The city's Mayor Tri Rismaharini, who had earlier comforted relatives at Surabaya airport, called for calm reflection instead of joyous partying. She said the city had lost some of its best people who now belonged to God. But the mayor also criticised AirAsia for being slow in providing relatives, many of whom had spent three days at the airport, with information. "We have lost 81 people from Surabaya with no explanation, no help," she said.

Mayor Rismaharini expressed anger when she learnt that the airline and travel agents had sold many tickets without asking for the addresses of passengers. A spokesman for the mayor said it was common practice in Indonesia to provide an address when purchasing an airline ticket. The mayor told journalists in some cases that it took authorities a whole day to find the houses of passengers who lived in Surabaya, Indonesia's second-largest city.

Flight 8501 went missing after air traffic controllers lost contact with the aircraft while travelling to Singapore from Surabaya in East Java on Sunday. Shortly before disappearing, AirAsia said the pilot of the plane had asked permission from air traffic control to change course and climb above bad weather in an area noted for severe thunderstorms. The airline said most of the passengers on board the flight were Indonesians, with three South Koreans and one person each from Singapore, Malaysia, Britain and France.

Mayor Tri (Risma) Rismaharini has been shortlisted for the 2014 World Mayor Prize.


Israeli mayor's barring of
Arab workers condemned
but supported by residents
Tel Aviv, 23 November 2014: An Israeli mayor's decision to bar Arab building workers from jobs at some municipal construction sites has been condemned by government ministers but is supported by most of his town's residents. Last Wednesday, citing security concerns, Ashkelon Mayor Itamar Shimoni ordered Arab Israelis to stop working on school air raid shelters. He said that in the light of the deadly attack on a Jerusalem synagogue, parents felt uneasy seeing Arabs working on public building sites. "These steps are aimed at bolstering the feeling of security among residents in Ashkelon," the mayor said. Ashkelon, a coastal town near the Gaza Strip, repeatedly came under rocket fire from Hamas fighters during a seven-week war in the summer.

Israel's Prime Minister Benjamin Netanyahu condemned the mayor's action, saying that the country must not generalise about an entire public due to a small and violent minority. "The vast majority of Israel's Arab citizens are law abiding and whoever breaks the law will be dealt with appropriately," he told journalists. While Israel proudly boasts that it is the only country in the Middle East that protects its minorities, Arabs, who make up some 20 per cent of the population, often feel they are treated as second-class citizens. Poverty and unemployment rates are much higher among Arab Israelis than in Jewish communities. The government has drafted a new nationality law, which will define Israel as the homeland of the Jewish people. Some Israeli politicians have suggested that Arab citizens who criticise the government's plans should move to the Palestinian West Bank.

An opinion poll conducted by Channel 10 TV three days ago showed that 58 per cent of the Jewish Public supported Mayor Shimoni, while 32 per cent opposed him.


Assemblies say 'No'
to Greater Osaka but
mayor won't give up
Osaka, 28 October 2014: The longstanding ambition of Osaka's mayor Toru Hashimoto to realise a consolidated metropolitan government for the city has been dealt another blow by its local assemblies. The plan to merge the Osaka Prefecture and Osaka City Governments and create 'Osaka-to' (metropolis) was voted down in the full council meetings of both assemblies on 27 October. The document that was voted down is called 'Kyotei Sho' (meaning "Agreement"). This means that they cannot hold a prefecture-wide referendum on the plan as holding the referendum needs the consent from both assemblies. However, Hashimoto and Ichiro Matsui (Osaka's governor and chairman of Hashimoto's Osaka Restoration Association) want to table the same Kyotei Sho to the assemblies again.

Hashimoto's party wanted to create Osaka-to to streamline administration in Osaka but in the full council meeting of Osaka City, councillors from the Liberal Democratic and Komeito parties criticised the plan by saying "The plan has been rushed and is full of flaws". Within Japan's constitution, only the capital Tokyo is allowed a consolidated metropolitan government ('to').

The Kyotei Sho had been approved in a statutory meeting that Hashimoto-aligned councillors solely organised. The document specifies how Osaka will be divided into subdivisions and what they and Osaka-to each will do. It says that Osaka-to will be created in April 2017. It is thought that it will be voted down again even if Hashimoto and Matsui table it again to the both assemblies as they lack a majority in both assemblies.

Meanwhile, Hashimoto and Matsui are considering to hold a referendum without the assemblies' approval using a special power given to the heads of local authorities. Also, Hashimoto will table a bill of by-law to Osaka City which is to decide whether the final say on whether the Kyotei Sho is approved or not should be with the assemblies or referendum.

After the refusal of the plan by the assemblies, Hashimoto told reporters: "This is not a kind of issue that the assemblies can make a decision on." adding "It's so ridiculous they can have a final say on this when they are only supported by 32% of people in Osaka," (The share of votes in the last local elections of all opposition parties combined was 32%). In May 2014, the Japan Restoration Party of Hashimoto and former Tokyo Governor Shintaro Ishihara voted to demerge into two new parties, with Hashimoto heading the new Japan Innovation Party backed by lawmakers from another centre-right breakaway party. (Report by local reporters)


Billion-dollar campaign
won't be enough to clean up
India's towns and cities
Delhi, 3 October 2014: India has started a $10-billion campaign to clean up its 8,000 towns and cities. Dubbed Clean India or Swachh Bharat Abhiyan, the campaign aims to install more toilets to end open defecation, improve waste disposal and educate citizens about the link between sanitation and public health. Yesterday's launch was timed to coincide with the birthday of independence leader Mahatma Gandhi, who was assassinated in 1948. Prime Minister Narendra Modi said just like the whole nation united to fight for freedom back then, we have to work together to clean India now.

Public spaces in India's cities are notoriously dirty. More often than not, parks and playgrounds have become depositories for rotten food and discarded electrical items. The Mayor of Bangalore, India's third-largest city and leading high-tech centre, reckons that every day some 2,000 tons of rubbish are left on the city's streets. Across the country, Indians generate more than 68 million tons of solid waste every year and research by Columbia University reckons that the figure will rise to 160 million tons by 2040.

Without help from central government, India's municipalities are ill equipped and under-financed to cope with the garbage problem. According to government data, 40 per cent of India's waste remains uncollected and unprocessed. Human sewage flows directly into the rivers in many cities. About 46 per cent of India's homes have no indoor toilet, with 49 per cent of the population defecating in the open. The rest uses public toilets.

Narendra Modi, who became Prime Minister in May this year, is the first national politician to take the problem seriously. "It is refreshing that a topic that has never been considered important in India is suddenly getting into the spotlight," said Shammy Jacob, founder of Saaf India Foundation, a not-for-profit group that tracks Indians' attitudes toward littering.

But he warned that just cleaning the streets wont solve the problem. "We have to change our attitudes towards litter. We need to ask questions like where is this garbage going? Are we segregating waste? Is it getting recycled and disposed in a sustainable manner?" Shammy Jacob also asked that waste collectors are treated with dignity and their work made less hazardous. "They pick all kinds of trash with bare hands and carry it home in their slums to segregate them. Are we creating safe space for segregation? What rights do they have?"

An Indian blogger told City Mayors that there were many historical reasons for the messy state of India:
"While there are many reasons for this awful mess, eg. historical nonchalance and acceptance of the practice of disposing garbage in streets and defecating and urinating in public (and its universal acceptance), unavailability of clean public washrooms, homes, villages and cities without adequate toilets, lack of infrastructure to handle the waste, sort the garbage, recycle and reuse, .....the element of the Hindu caste system is also at play. Classically the Indian society has segregated work and the lowest castes are supposed to clean up the waste of everybody. There is an aversion of all the other castes to do anything they consider menial and unbecoming of them. Unless that attitude bad behaviour is changed, the Indian society will be doomed to live in squalor forever. The politicians and celebrities can put on a great PR show and hold their noses for photo-ops, but that won't change a thing. Constant reminders and dedication to cultural change what is needed. Even then, good luck trying to change hundreds of years of accepted behaviour."


Tokyo to join list
of wannabe 'best
cities in the world'
Tokyo, 29 September 2014: Tokyo Metropolitan Government has released an interim consultation document on its long term strategy to become "the world's best city". The interim report, with a final version due before the end of 2014, consists of two basic goals: holding the most successful Olympic and Paralympic Games ever in 2020, and use this as a catalyst for further development while leaving a lasting legacy; and overcoming the multitude of challenges (a shrinking and ageing population) and work towards sustainable development.

The report suggests that the 2020 Olympics can be used to establish a "volunteer culture" in the capital, with 10,000 new volunteers, as well as 3,000 tourism volunteers, 1,000 goodwill ambassadors and over 30,000 language aides leading to a volunteering rate of 40% of Tokyo's population by 2024.

The 'Tokyo Long Term Vision' also sets out how the metropolitan government can promote economic revitalization by encouraging start-ups and new businesses at the same rate as in the UK and US. It also contains measures to encourage more female participation in the labour force, moving on from the current trend of women only working before and after raising a family, with an employment rate of 75 per cent for women aged 24-44 by 2020. It also aims to increase the availability of childcare and support for after school clubs, as well as boost provision of special residential care for the elderly.

Resilience in the capital will also be increased by encouraging individual households to stockpile emergency supplies in case of a disaster, as well as measures to ensure the safety of commuters affected by natural disasters (e.g. increasing facilities to take care of workers unable to return home, in particular by the private sector but also use this to stimulate the local economy).

The vision document also aims to manage the development of the Yurakucho area (site of the former metropolitan government headquarters) by improving local public spaces and creating an internationally competitive environment for conferences and exhibitions (MICE). Finally, the new plan aims to ensure that Tokyo triples its visitor number share by 2024, leveraging the city's brand to strengthen tourism promotion, as well as develop new tourism resources, including boosting multilingual language provision and Wi-Fi networks.

To achieve its goal to become the 'best city in the world', Tokyo will have some catching up to do. In May this year, PricewaterhouseCoopers (PwC) crowned London the world's top city ahead of New York, Singapore, Toronto, San Francisco and Paris. In the ranking, which took economic, environmental, transport and lifestyle factors into account, Tokyo was only placed 13th. The top 20 cities were: 1) London; 2) New York; 3) Singapore; 4) Toronto; 5) San Francisco; 6) Paris; 7) Stockholm; 8) Hong Kong; 9) Sydney; 10) Chicago; 11) Berlin: 12) Los Angeles; 13) Tokyo; 14) Seoul: 15) Madrid.


Vote against elected
mayors endangers
Indonesia's democracy
Jakarta, 27 September 2014: Thousands of demonstrators took to the streets after Indonesia's parliament voted yesterday to scrap elected city mayors and regional governors. Parties associated with the defeated candidate in July's presidential elections passed a bill which will transfer the power to choose local leaders from the people to regional assemblies. The new local government legislation, which is highly unpopular among ordinary Indonesians - in a recent poll more than 80 per cent of participants said they wanted to retain elected mayors - has also been condemned as an attempt to undermine democracy by the mayors of Indonesia's second- and third-largest cities, Tri Rismaharini (Surabaya) and Ridwan Kamil (Bandung).

The measure was first put forward by the government of outgoing President Yudhoyono (SBY) and was then hijacked by forces allied with losing presidential candidate Prabowo Subianto, whose political coalition appears dedicated to derailing President-elect Joko Widodo (Jokowi) even before he is sworn in on 20 October.

The new legislation is strongly opposed by Joko Widodo and his Indonesian Democratic Party of Struggle and was originally also rejected by President Yudhoyono's Democratic Party, but when the party could not push through parliament its 10-point wishlist, party members left the Chamber, allowing the bill to pass. President Yudhoyono is currently visiting the US.

The hashtag #ShameOnYouSBY was the top trending topic on Twitter in Indonesia on Friday. "Congratulations Pak @SBYudhoyono – now you have a legacy as the President who let democracy move backwards." Rest in Peace Democracy also became a trending topic on Twitter and many commented that the decision was a huge setback for Indonesia's nascent democracy. Some tweeted that the decision took the country back to the era of former dictator Suharto. Under his 32-year regime, local parliaments engendered nepotism and cronyism.

Direct elections of local officials began in 2005, one year after Indonesia's first democratic presidential elections. Local elections allowed a new breed of mayors to emerge - mayors like Joko Widodo - who were not beholden to political cliques. His election in 2005 as Mayor of Surakarta would have been impossible under the old system of appointed leaders. Being directly elected, and thus answerable to voters, also allowed Surabaya Mayor Tri Rismaharini to oppose her own party and the national government in the interest of her city. A commentator said Indonesia would need to be prepared for city mayors who are going to obey local parliaments and political parties more than they serve the people.

The new law can only be overturned by Indonesia's Constitutional Court and lawyers expect that a number of judicial reviews will be filed with the Court next week. One constitutional law lawyer said that there was a strong chance that the Constitutional Court would overturn the law. "The country's constitution makes it clear that every citizen has the right to vote, and to run for office. This law runs counter to that right to vote," he explained.


India to invest
in a network of
100 smart cities
Delhi, 16 September 2014: India's Prime Minister Narendra Modi believes that the country must build a network of smart (technology) cities if it wants to catch up economically with China and Japan. He recently said that by 2040, India will have built or laid the foundations to 100 smart cities. "Cities in the past were built on riverbanks, they are now built along highways but in the coming decades they will be built where the latest technologies will take over many of the functions and services now provided by municipal government," Modi explained.

Last month, the Indian government announced that it would provide some US$1.2 billion to invest in smart city projects over the coming 12 months. A government spokesman said India's new government hat set 2019 as the deadline to deliver the first three smart cities, all of which will be built along the Delhi-Mumbai industrial corridor (DMIC). The three cities will form part of a project to build a 'global manufacturing and trading hub', which is being built in partnership with the Japanese government. The first three smart cities - Dholera, Shendra-Bidkin and Global City – will be followed by another four.

The government has also identified three further industrial corridors along which new smart cities could be built. They are: Amritsar-Kolkata, Bangalore-Chennai and Chennai-Visakhapatnam. A master plan is ready for three cities - Punderi, Krishnapatnam and Tumkur - along the Bangalore-Chennai corridor, said an official of the ministry, adding that the Asian Development Bank (ADB) had concluded a feasibility study for cities along Chennai-Vizag corridor. The Centre will also invite bids for another project, Shendra-Bidkin industrial zone in Maharashtra, by mid-2015. In addition to Japan, companies and financial organisations from Singapore, Germany, South Korea as well as the US and the UK have expressed interest in various projects.

Eventually the Indian government wants to introduce smart technology to all cities with more than one million residents. A government documents, published last week, identified 44 cities with one to four million population, 17 state capitals, 10 tourist and religious cities and another 20 with five cities with populations of between 100,000 and one million inhabitants.

While many doubt whether India has the financial and knowledge resources to embark on the biggest city-building project in the country's history or whether smart cities should attract so much government attention in a country where 50 per cent of households have no toilets, Prime Minister Modi has started a number of smart-city projects when he was chief minister of Gujarat.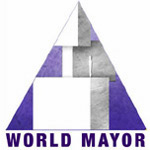 The results of World Mayor 2014 were announced on 3 February 2015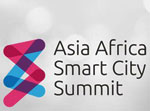 African and Asian mayors unite to promote smart cities
Japanese cities edge towards recognition of same-sex marriage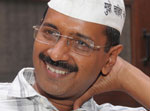 Anti-corruption party humiliates government in Delhi local elections (Photo: Delhi's new Chief Minister Arvind Kejriwal)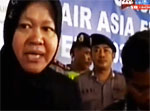 Surabaya mayor says airline has failed anxiously waiting relatives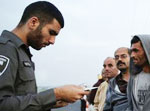 Israeli mayor's barring of Arab workers condemned but supported by residents

Assemblies say 'No' to Greater Osaka but mayor won't give up (Photo: Osaka skyline)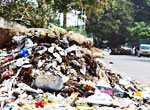 Billion-dollar campaign won't be enough to clean up India's towns and cities (Photo: Garbage in a residential area of Bangalore)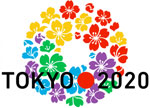 Tokyo to join list of wannabe 'best cities in the world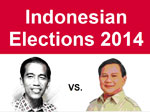 Vote against elected mayors endangers Indonesia's democracy
(Photo: On the left Joko Widodo, the winner of July's presidential elections; On the right the losing candidate who now promotes the abolition of elected mayors)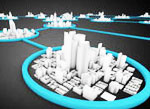 India to invest in a network of 100 smart cities