City Mayors reports news from and for towns and cities in Asia and Australia




FRONT PAGE
Site Search
About us





Worldwide | Elections | North America | Latin America | Europe | Asia | Africa |




























News from cities in Asia and Australia
NEWS SECTIONS: World news | Election news | News from Europe | News from North America | News from Latin America | News from Asia and Australia | News from Africa | Urban events | NEWS SPECIALS: The 2011 London riots | The 2010 Love Parade tragedy | Latest news story |


Delhi leader suffers
humiliating defeat
New Delhi, 9 December 2013: Delhi's three-term chief minister suffered a humiliating defeat at the hands of a party that was only formed a little over a year ago. Sheila Dikshit's Congress party was pushed into third place by the nationalist Bharatiya Janata Party (BJP) and the new anti-corruption Aam Aadmi Party (AAP). The AAP party leader Arvind Kejriwal defeated the out-going chief minister in her own constituency by 25,000 votes while his party won more than 30 per cent of the popular vote. Congress saw its share of the vote reduced from 40 to 25 per cent, while the BJP, on 33 per cent, is now the strongest party in India's capital region but without an overall majority in the regional assembly.

Although yesterday's elections resulted in a hung assembly – the BJP is likely to end up with 31 seats, the AAP with 28 and Congress with 8 –the three parties are unwilling to consider a consider a coalition. Indeed, none of the party leaders appeared particularly keen to form an administration. The BJP thought the AAP and Congress should join forces; Congress said it would not support an AAP administration and the AAP pledged it would play the role of a constructive opposition. "We don't have the mandate to form the government. It is a strange situation where the single largest party is asking the number two party to form the government," the AAP leader told reporters. With no compromise in sight, commentators are already predicting new elections.


Manila not yet ready
to compete in the world
Manila, 28 October 2013: To compete successfully with other world cities, the Philippine capital Manila must become more attractive to businesses and tourists as well as provide a higher quality living environment for residents. A report, published earlier this year by the Washington-based Urban Land Institute (ULI), presents ten recommendations, including better urban mobility, increased resilience to natural disasters and affordable housing policies. A spokesman for the Institute explained that the proposals put forward for Manila were also applicable to many other fast-growing urban centres in Asia.

The authors of the report 'Ten Principles for Sustainable Development of Metro Manila's New Urban Core' said that its recommendations were based on a collaborative approach which canvassed the views of a wide variety of stakeholders through interviews, workshops and focus-group discussions. The report outlines the following ten principles for Metro Manila's sustainable development, each with their own short, medium and long term objectives.

Create one Metro Manila – The report calls for Metro Manila to have a common goal and vision managed and promoted through a newly created steering committee. The committee should enhance Manila's international reputation through the creation of a brand based on the city's unique character and local culture.

Improve urban mobility – Metro Manila needs to overcome its congestion challenges through the development of integrated transportation infrastructure. The report encourages Metro Manila to learn from global transportation initiatives including the congestion charge zone in London and the bus rapid transit system in Curitiba, Brazil.

Make beautiful places – Metro Manila should use the city's forthcoming Greenprint 2030 strategy to put a greater emphasis on place making. The plan should include provisions for improving the pedestrian environment, encouraging the use of cycling and public transportation as well as the introduction of more open spaces to create a liveable and sustainable community.

Work together – Metro Manila should look to expand its use of public private partnerships as a way of financing and delivering key infrastructure projects. However, the report also notes a number of challenges to the model, with some agreed projects not implemented due to the short tenure of government officials and lack of strong leadership and funding from the authorities. As a result, the report calls for a sustained and more streamlined dialogue between public and private sectors.

Establish good governance – The report suggests the eventual creation of an Urban Development Commission to formulate and implement a masterplan for Metro Manila.

Engage everyone – Metro Manila should involve its people in workshops and community meetings to ensure accountability, responsibility, transparency, inclusiveness, participation, and a sense of ownership for the city's development in the community.

Empower people – Metro Manila needs to focus on the quality as well as the accessibility of education to help support its economic development. The report calls for Community Improvement Districts (CIDs) in Metro Manila to help narrow the gap between jobs and skills, as well as providing more opportunities and empowerment for the city's poor.

Be prepared – The report calls for Metro Manila to address its preparedness for natural disasters by increasing the city's resilience.

Restore human dignity – Metro Manila needs to tackle the city's slums which are plagued by unemployment, high poverty rates, poorly constructed shelters and lack of sanitation. The report believes that an affordable housing policy and delivery is required, drawing from the lessons learned in public housing in both Hong Kong and Thailand.

Go beyond smart communities – Metro Manila should focus on creating more liveable and sustainable communities by facilitating the development of a low-carbon green community, with reduced energy consumption, social equality and local economic improvement.


Maverick anti-Kremlin politician
elected mayor of Yekaterinburg
Yekaterinburg, 10 September 2013: While the opposition performed credibly in Moscow's mayoral elections, an anti-government candidate actually won in Yekaterinburg, Russia's fourth-largest city. Yevgeny Roizman, a businessman, historian, poet and politcal maverick, won more than 30 per cent of votes in the single-round elections held on Sunday. Yakov Silin, the candidate of Russia's ruling United Russia party was supported by less than 27 per cent of voters. Roizman said he decided to run for mayor because the Kremlin appointed only outsiders to senior positions in the city.

However, running Yekaterinburg will not be easy for the newly elected mayor, as the city council (Duma) is dominated by members of the United Russia party, which won 21 out of 26 seats in Sunday's elections. The Duma also has the right to appoint a city manager, who will control the budget. Most other senior city officials are also thought to be loyal to the Kremlin. But the speaker of the Dumas promised the council would work constructively with the mayor. A political analyst said the mayor should push for a manager, good at administration but with no political ambitions. During the election campaign, Roizman already said he would propose replace the positions of mayor and city manager with one position of mayor in time for the 2018 mayoral elections.

When he assumes the office of mayor next month, Yevgeny Roizman will be the highest-placed opposition figure in Russia. He is a member of the Academy of Arts, a member of the Writers Union, a well-known collector of Orthodox icons, founder of Russia's first private museum and author of three collections of poetry.

During the campaign he was accused of having been connected to organised crime in the 1990s. In 1999 he was one of the founders of a controversial anti-drug programme. Members of City without Drugs kidnapped drug addicts and held them in virtual captivity until they had kicked their habit. City Without Drugs also carried out vigilante-style raids against alleged drug dealers. But Roizman offers no apologies, maintaining that the project curtailed the drugs problem in Yekaterinburg. In a 2007 interview with the BBC, he denied allegations that the programme targeted Romas. "I am Jewish. I was born and brought up here. We have never had ethnic conflicts in our city," he said.

Yekaterinburg, with a population of some 1.4 million people, is Russia's fourth-largest city. It is perhaps best-known as the place where the Bolsheviks shot dead Tsar Nicholas II and his family in July 1918. In 1977, former Russian President Boris Yeltsin then local secretary of the Communist Party ordered the demolition of the house where the royal family was murdered.

Israeli mayors prepare for
rocket attacks from Syria
Haifa, 4 September 2013: The mayors of Israel's northern cities have urged residents to prepare for possible rocket attacks from Syria. They believe that, should the US decide to launch missiles against Syrian sites, the country will retaliate by targeting cities in Israel, America's closest ally in the Middle East.

Haifa's Mayor Yona Yahav has already instructed several city departments to review their emergency procedures, although he stressed that no state of emergency has yet been declared. "The experience we gained from the second Lebanon War taught us that in times of crisis and emergency, the residents turn to the municipality and we must be prepared for that," Mayor Yona Yahav said.

Gabi Naaman, the Mayor of Shlomi, is convinced that there will be an attack from Syria. "I take into account that if the United States attacks Syria, it will probably produce a response from either Syria or Hezbollah. I'm sure if the US does attack, a Syrian response directed at Israel will happen." She confirmed that she had ordered the opening of 140 bomb shelters. "We are not taking any risks, we have opened the bomb shelters and all residents know the procedures they are meant to follow," the mayor said.

In Kiryat Shmona city authorities have not yet opened the shelters, but they do believe that the situation in the North could heat up in the next few days. "We are not waiting until an attack takes place," said Nisim Malka, Mayor of Kiryat Shmona. He added that he was sure a US attack on Syria will affect cities in northern Israel. "There is no reason to believe it wouldn't. I know the Arab mentality - they won't want their egos to be hurt," the mayor told reporters.


Nagasaki mayor criticises own
country over nuclear weapons
Nagasaki, 11 August 2013: Marking the 68th anniversary of the atomic bombing of Nagasaki, the city's mayor has condemned America and Russia for not reducing their nuclear arsenals and criticised his own government for refusing to sign up to an international pledge never to use nuclear weapons. Mayor Tomihisa Taue said the Japanese government has betrayed the expectations of the global community. The document, which was prepared by a UN committee, has been signed by some 80 countries but not by countries with nuclear weapons such as the US, Russia, China, Pakistan, Indian or Israel.

The mayor also reminded his audience, which included the US ambassador to Japan, that there were still more than 17,000 nuclear warheads in the world, with 90 per cent of them belonging to America and Russia. He urged Barrack Obama and Vladimir Putin to commit their countries to a speedy and drastic reduction of nuclear weapons.

Mayor Taue speculated that Japan's security arrangement with the US was behind the country's refusal to sign the UN pledge. It is thought that under the treaty, Japan would allow under certain circumstances the launch of US nuclear weapons from its territory against North Korea.

On 9 August 1945, three days after the US dropped an atomic bomb on Hiroshima, Nagasaki was devastated by a similar device. Some 210,000 people lost their lives as a result of the raids, with tens of thousands more suffering horrendous injuries.

Australia's booming cities
face major challenges
Sydney, 5 August 2013: Aside from city states like Singapore and Monaco, Australia is the most urbanised nation on earth. More than three in four of Australians live in the 18 cities of 100,000 people or more. While Australia's major cities have consistently been nominated as some of the most liveable places in the world, the country's conurbations are facing a number of challenges, particularly for transport and migration. Canberra, the federal capital, and state capitals like Darwin, Perth and Brisbane are attracting high numbers of mainly male 15 to 24-year-olds. In Sydney losses of residents across all age groups are compensated by an influx of overseas migrants.

According to the 2013 report State of Australia's Cities report, urban Australians are relying too much on private cars. The government wants to people to switch from cars to bicycles and public transport and to encourage more walking. Anthony Albanese, Australia's federal minister for transport, told City Mayors that his ministry's Major Cities Unit would shortly release the follow-up report Walking, Riding and Access to Public Transport.

"As one of the most urbanised societies in the world, and with our cities generating 80 per cent of our national income, our continuing prosperity largely depends on the productivity, sustainability and liveability of our cities.," the minister explained. He added that the government had agreed that all future urban road projects must include safe, separated cycle ways, with mayor projects already underway in Melbourne, Adelaide, Perth, Brisbane and Sydney.

Productivity, economic value, and – by extension – high-paying jobs, are increasingly concentrated in city centres. Net private sector job growth is low in the outer suburbs of Australia's larger cities, which have been particularly affected by a fall in manufacturing jobs. A high proportion of the workforce in the outer suburbs works in the construction sector and is consequently vulnerable to slowdowns in building activity.

Areas with dense mass transit networks and residents with high income often coincide. "Thus, those using rail and ferry services in particular have higher average incomes than those using other transport modes," the government claims. Almost 80 per cent of Australians live in cities with more than 100,000 residents and close to 40 per cent of the country's population live in the two largest cities, Sydney and Melbourne.

Bangladesh mayor arrested
over collapsed garment factory
Dhaka, 27 July 2013: Police in Bangladesh arrested this week the mayor of the town where in April a garment factory collapsed killing more than 1,100 people. Mohammad Refatullah, mayor of the Savar municipality near the capital Dhaka, has been accused of allowing the factory complex to be built and extended without the mandatory permits. Some 21 people, including the factory owner, have now been arrested over the disaster but specific charges are not expected before the end of the month.

Shortly after the collapse of the factory, Mayor Refatullah told journalists that his office had issued a permit for the building and that the municipality had issued many licenses for similar industrial complexes in the area. He said that for factory owners, under pressure from western customers to fulfill orders, wait for sometimes over one year for the official government regulatory agency to process applications, inspect sites and eventually issue building permits was not an option.

According to police reports, the factory owner, a member of Bangladesh's governing Awami League party, built the factory on the site of a pond without proper structural surveys or permits. It has also been said that he later added additional floors and failed to take actions when cracks appeared. The police also arrested a Savar ward councillor, who allegedly aided the illegal construction.

Last month, the London-based Guardian newspaper reported that according to a construction survey by the Bangladesh University of Engineering and Technology three-fifth of garment factories in Bangladesh were vulnerable to collapse. "Somewhere around 60 per cent of the buildings are vulnerable. This doesn't mean they will collapse in the next week or month, but it does mean that to leave them unchanged would be irresponsible," the newspaper quoted Professor Mehedi Ansary.

Osaka mayor goes home
with tail between his legs
Tokyo, 23 July 2013: Barely a month after his party's severe mauling in the Tokyo assembly elections, Osaka mayor Toru Hashimoto is once again left to ponder his future as co-leader of the ailing Japan Restoration Party following a less than credible tally in the Japanese upper house (House of Councillors) elections last weekend. Considering that only a year ago, the outspoken mayor was spoken of as the likely kingmaker in national politics, Hashimoto now contemplates a return to local politics. "It wasn't a victory. The results are not something I can be proud of as a party leader. Voters didn't have confidence in me as party leader," he is widely reported as saying.

Although stopping short of announcing his resignation as party co-leader or a formal split, Hashimoto told supporters that he intends to regroup in Osaka, where he remains mayor, rather than campaign on national issues, for the time being. His nationalist party's eight-seat tally in the upper house of the Japanese legislature this weekend is causing friction between his own Osaka-based faction and that of the 80-year-old former governor of Tokyo Shintaro Ishihara. Although Ishihara, having undergone a stroke recently, campaigned while under medical supervision, his ageing supporters believe that they can reassert their own familiar brand of nationalism and historical revisionism without the burden of the younger Hashimoto's imprudent media image and distractive pet projects for urban autonomy.

Preliminary results for the upper house elections show that Japan's ruling centre-right Liberal Democratic Party together with its junior coalition partner New Komeito won 76 of the 121 contested seats in the 242-seat chamber. The country's centre-left opposition party, the Democratic Party of Japan, won just 17 seats. Following its success in last month's Tokyo metropolitan elections, the Japanese Communist Party continued its strong showing by increasing its presence in the upper house from six to eleven seats.

Ankara mayor starts Twitter
war against BBC journalist
Ankara, 25 June 2013: A bizarre war of Tweets is being fought between followers and opponents of Ankara's mayor Melih Gökçek following his accusation that a BBC reporter was a foreign agent. On Sunday, the mayor asked on the social media site Twitter "Who is @selingirit? BBC's reporter in Turkey?" Several other Tweets followed. One accused England and the country's media of trying to destroy Turkey. "Led by England, they are trying to collapse our economy via agents hired, both nationally and internationally. They are dreaming for Turkey to be the sick man of Europe once again. Here is a concrete proof."

After the BBC reporter Selin Girit was accused of being a spy, the Turkish hashtag #INGILTEREADINAAJANLIKYAPMASELINGIRIT was created on the mayor's Twitter account. A campaign was then started to make the hashtag, which roughly means 'Don't be a spy in the name of England Selin Girit', number one in the world. The mayor, or whoever runs his Twitter page of more than 700,000 followers, succeeded in pushing the hashtag to number 2. However within hours, opponents of the mayor created and promoted their own hashtag #provokatormelihgokcek (Melih Gökçek is a provocateur). The mayor responded by threatening anyone in the world who re-tweeted the provocateur hashtag with legal action. "My lawyer is going to sue everyone who tweets #ProvokatorMelihGokcek. No one can get away with anything because Turkey is a country of law," the mayor announced via Twitter.

The BBC issued a statement condemning a campaign by Turkish authorities to to discredit the BBC and intimidate its journalists. "A large number of threatening messages have been sent to one of our reporters, who was named and attacked on social media by the Mayor of Ankara," wrote Peter Horrocks, Global News Director of the BBC.

Mayor Melih Gökçek, who assumed office in 1994, is a member of Turkey's ruling Justice and Development Party (AKP), which is led by Prime Minister Recep Erdogan. Since the street protest started in Istanbul and other cities, government officials have accused demonstrators of being part of an international conspiracy against Turkey.

Meanwhile, Istanbul's Mayor Kadir Topbas warned that the protests were harming the city's bid to host the 2020 Summer Olympics. "We have now entered the final stages of the 2020 Olympic bidding. If the protests continue and there are problems, the 2020 games will be nothing but a dream. "Turkey stands to lose, Istanbul stands to lose. We all know who will gain," he warned.

Government party confident
of retaking Tokyo assembly
Tokyo, 18 June 2013: As Tokyoites prepare to go to the polls for the Tokyo metropolitan assembly elections this weekend, Japan's ruling Liberal Democratic Party (LDP) of Prime Minister Shinzo Abe is bullish over its prospects to retake control following its spectacular 2009 defeat which led to collapse of its national government. The 23 June election, ahead of July's national upper house elections, is seen as an opportunity by Abe to secure a convenient mandate on his 'Abenomics' reforms, while opposition parties continue to lick their wounds following their drubbing in the December 2012 general election which saw the LDP returned to power. The election doesn't appear to be concerned with regular Tokyo city issues however.

The LDP is fielding 59 candidates for the 127-member capital assembly, which governs alongside the Tokyo governor Naoki Inose, also elected last December. In the June 2009 assembly elections, the LDP secured a mere 38 seats amid its spectacular drubbing by the Democratic Party of Japan (DPJ), which gained 54 seats. A quietly confident LDP, riding high in the national opinion polls, predicts at least 50 seats this time, which would effectively give it control alongside its New Komeito allies. The 2009 election and DPJ success was followed by a landslide national victory as the LDP's dominance of Japanese politics was ended by the DPJ-led administration of Yukio Hatoyama. Hatoyama recently left his own DPJ, now a tired rump in the national parliament, claiming it has lost its way, and the party concede they will be lucky to retain seats in the Tokyo, never mind make any gains.

If the DPJ have cause to be downbeat, then spare a thought perhaps for former Tokyo governor Shintaro Ishihara's Japan Restoration Party. Amid the tumult of Japan's national political scene last summer prior to Abe's elevation to his second stint as LDP leader, many were willing to hedge their political fortunes on the emerging 'third force' of octogenarian Ishihara and his ally, the youthful mayor of Osaka Toru Hashimoto.

Ishihara quit the Tokyo governorship to run for national office and defections soon followed, including three Tokyo assembly members. An underwhelming election result and a few scandals later, Ishihara was left scurrying for votes outside one of the city's train stations. "Please lend your support to this rampaging old man," cried the once city leader to passing commuters. Comedy aside, the DPJ contends that Abenomics is the real issue in the election, as the raft of supply side measures has had little discernible impact on ordinary people's lives.

And what of the big issues facing Tokyo, such as better childcare for beleaguered parents and how best to house the capital's rapidly ageing population? These all remain curiously absent amid the election noise of national politicians. As the 2016 Tokyo gubernatorial elections are also likely to coincide with national polls, the ability of Tokyoites to hold their city government to account on local issues appears lost. Results

Disgraced former president
wins Manila mayoral election
Manila, 16 May 2013: A former Filipino president has been elected Mayor of the country's capital Manila. Joseph Estrada defeated the incumbent mayor Alfredo Lim by 53 to 47 percentage points. The mayor-elect served as president from 1998 to 2001 when he was overthrown in a popular revolt backed by the army and the Catholic Church. He was later convicted of plunder and corruption but released from detention after receiving a presidential pardon. During the election campaign, Estrada admitted that he had made mistakes during his political career but added that he had learnt from them.

In a speech delivered after his victory was announced, Estrada called on his opponents and the people of Manila to leave politics behind and help him put Manila back on the pedestal of being one of the greatest cities of the world, the Paris of Asia. But in contrast to the humility he showed during the campaign he told his supporters that his victory was another vindication for him. He also promised that his first task would be to establish peace and order as it was the key to economic development of any town or city.

Yesterday, Alfredo Lim, the outgoing mayor, conceded defeat and wished his successor all the best. Lim served as mayor of Manila from 1992 to 1998 and again from 2007 until now. In 1998, he run against Estrada for the country's presidency but lost by a huge margin.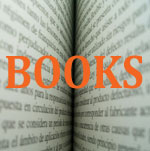 City Maytors' latest book 'Sustainability and the American City' has now been published. You may order your FREE copy now. Order form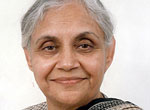 Delhi leader suffers humiliating defeat

Manila not yet ready to compete in the world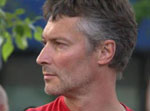 Maverick anti-Kremlin politician elected mayor of Yekaterinburg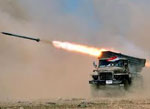 Israeli mayors prepare for rocket attacks from Syria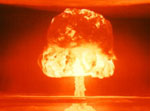 Nagasaki mayor criticises own country over nuclear weapons

Australia's booming cities
face major challenges (Photo by Sun Herald)


Bangladesh mayor arrested over collapsed garment factory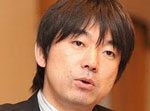 Osaka mayor goes home with tail between his legs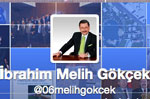 Ankara mayor starts Twitter war against BBC journalist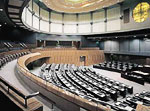 Government party confident of retaking Tokyo assembly
Disgraced former president wins Manila mayoral election