City Mayors reports news from and for towns and cities in Asia and Australia




FRONT PAGE
About us




Worldwide | Elections | North America | Latin America | Europe | Asia | Africa |

























News & Analysis from
cities in Asia and Australia
NEWS SECTIONS: World news | Election news | News from Europe | News from North America | News from Latin America | News from Asia and Australia | News from Africa | Urban events | NEWS SPECIALS: The 2011 London riots | The 2010 Love Parade tragedy | Latest news story |


Tokyo to join list
of wannabe 'best
cities in the world'
Tokyo, 29 September 2014: Tokyo Metropolitan Government has released an interim consultation document on its long term strategy to become "the world's best city". The interim report, with a final version due before the end of 2014, consists of two basic goals: holding the most successful Olympic and Paralympic Games ever in 2020, and use this as a catalyst for further development while leaving a lasting legacy; and overcoming the multitude of challenges (a shrinking and ageing population) and work towards sustainable development.

The report suggests that the 2020 Olympics can be used to establish a "volunteer culture" in the capital, with 10,000 new volunteers, as well as 3,000 tourism volunteers, 1,000 goodwill ambassadors and over 30,000 language aides leading to a volunteering rate of 40% of Tokyo's population by 2024.

The 'Tokyo Long Term Vision' also sets out how the metropolitan government can promote economic revitalization by encouraging start-ups and new businesses at the same rate as in the UK and US. It also contains measures to encourage more female participation in the labour force, moving on from the current trend of women only working before and after raising a family, with an employment rate of 75 per cent for women aged 24-44 by 2020. It also aims to increase the availability of childcare and support for after school clubs, as well as boost provision of special residential care for the elderly.

Resilience in the capital will also be increased by encouraging individual households to stockpile emergency supplies in case of a disaster, as well as measures to ensure the safety of commuters affected by natural disasters (e.g. increasing facilities to take care of workers unable to return home, in particular by the private sector but also use this to stimulate the local economy).

The vision document also aims to manage the development of the Yurakucho area (site of the former metropolitan government headquarters) by improving local public spaces and creating an internationally competitive environment for conferences and exhibitions (MICE). Finally, the new plan aims to ensure that Tokyo triples its visitor number share by 2024, leveraging the city's brand to strengthen tourism promotion, as well as develop new tourism resources, including boosting multilingual language provision and Wi-Fi networks.

To achieve its goal to become the 'best city in the world', Tokyo will have some catching up to do. In May this year, PricewaterhouseCoopers (PwC) crowned London the world's top city ahead of New York, Singapore, Toronto, San Francisco and Paris. In the ranking, which took economic, environmental, transport and lifestyle factors into account, Tokyo was only placed 13th. The top 20 cities were: 1) London; 2) New York; 3) Singapore; 4) Toronto; 5) San Francisco; 6) Paris; 7) Stockholm; 8) Hong Kong; 9) Sydney; 10) Chicago; 11) Berlin: 12) Los Angeles; 13) Tokyo; 14) Seoul: 15) Madrid.


Vote against elected
mayors endangers
Indonesia's democracy
Jakarta, 27 September 2014: Thousands of demonstrators took to the streets after Indonesia's parliament voted yesterday to scrap elected city mayors and regional governors. Parties associated with the defeated candidate in July's presidential elections passed a bill which will transfer the power to choose local leaders from the people to regional assemblies. The new local government legislation, which is highly unpopular among ordinary Indonesians - in a recent poll more than 80 per cent of participants said they wanted to retain elected mayors - has also been condemned as an attempt to undermine democracy by the mayors of Indonesia's second- and third-largest cities, Tri Rismaharini (Surabaya) and Ridwan Kamil (Bandung).

The measure was first put forward by the government of outgoing President Yudhoyono (SBY) and was then hijacked by forces allied with losing presidential candidate Prabowo Subianto, whose political coalition appears dedicated to derailing President-elect Joko Widodo (Jokowi) even before he is sworn in on 20 October.

The new legislation is strongly opposed by Joko Widodo and his Indonesian Democratic Party of Struggle and was originally also rejected by President Yudhoyono's Democratic Party, but when the party could not push through parliament its 10-point wishlist, party members left the Chamber, allowing the bill to pass. President Yudhoyono is currently visiting the US.

The hashtag #ShameOnYouSBY was the top trending topic on Twitter in Indonesia on Friday. "Congratulations Pak @SBYudhoyono – now you have a legacy as the President who let democracy move backwards." Rest in Peace Democracy also became a trending topic on Twitter and many commented that the decision was a huge setback for Indonesia's nascent democracy. Some tweeted that the decision took the country back to the era of former dictator Suharto. Under his 32-year regime, local parliaments engendered nepotism and cronyism.

Direct elections of local officials began in 2005, one year after Indonesia's first democratic presidential elections. Local elections allowed a new breed of mayors to emerge - mayors like Joko Widodo - who were not beholden to political cliques. His election in 2005 as Mayor of Surakarta would have been impossible under the old system of appointed leaders. Being directly elected, and thus answerable to voters, also allowed Surabaya Mayor Tri Rismaharini to oppose her own party and the national government in the interest of her city. A commentator said Indonesia would need to be prepared for city mayors who are going to obey local parliaments and political parties more than they serve the people.

The new law can only be overturned by Indonesia's Constitutional Court and lawyers expect that a number of judicial reviews will be filed with the Court next week. One constitutional law lawyer said that there was a strong chance that the Constitutional Court would overturn the law. "The country's constitution makes it clear that every citizen has the right to vote, and to run for office. This law runs counter to that right to vote," he explained.


India to invest
in a network of
100 smart cities
Delhi, 16 September 2014: India's Prime Minister Narendra Modi believes that the country must build a network of smart (technology) cities if it wants to catch up economically with China and Japan. He recently said that by 2040, India will have built or laid the foundations to 100 smart cities. "Cities in the past were built on riverbanks, they are now built along highways but in the coming decades they will be built where the latest technologies will take over many of the functions and services now provided by municipal government," Modi explained.

Last month, the Indian government announced that it would provide some US$1.2 billion to invest in smart city projects over the coming 12 months. A government spokesman said India's new government hat set 2019 as the deadline to deliver the first three smart cities, all of which will be built along the Delhi-Mumbai industrial corridor (DMIC). The three cities will form part of a project to build a 'global manufacturing and trading hub', which is being built in partnership with the Japanese government. The first three smart cities - Dholera, Shendra-Bidkin and Global City – will be followed by another four.

The government has also identified three further industrial corridors along which new smart cities could be built. They are: Amritsar-Kolkata, Bangalore-Chennai and Chennai-Visakhapatnam. A master plan is ready for three cities - Punderi, Krishnapatnam and Tumkur - along the Bangalore-Chennai corridor, said an official of the ministry, adding that the Asian Development Bank (ADB) had concluded a feasibility study for cities along Chennai-Vizag corridor. The Centre will also invite bids for another project, Shendra-Bidkin industrial zone in Maharashtra, by mid-2015. In addition to Japan, companies and financial organisations from Singapore, Germany, South Korea as well as the US and the UK have expressed interest in various projects.

Eventually the Indian government wants to introduce smart technology to all cities with more than one million residents. A government documents, published last week, identified 44 cities with one to four million population, 17 state capitals, 10 tourist and religious cities and another 20 with five cities with populations of between 100,000 and one million inhabitants.

While many doubt whether India has the financial and knowledge resources to embark on the biggest city-building project in the country's history or whether smart cities should attract so much government attention in a country where 50 per cent of households have no toilets, Prime Minister Modi has started a number of smart-city projects when he was chief minister of Gujarat.


Indonesian election
losers push for abolition
of elected mayors
Jakarta, 10 September 2014: Parliamentary parties opposed to Indonesia's president-elect Joko Widodo have introduced draft legislation, which would abolish directly elected for mayors and regional governors. Direct elections for local leaders were introduced in 2005 as part of the country's drive towards full democracy and decentralisation and are credited with producing a number of independent-minded politicians, including the new president. The bill, which is sponsored by parties who supported the losing candidate in July's presidential elections, is seen by independent observers as part of an attempt to undermine the president-elect before he takes office in October.

The new law, if passed, would give regional assemblies the power to appoint local leaders. Its supporters argue that it would save money by eradicating expensive local ballots. During the election campaign, the defeated presidential candidate Prabowo Subianto attacked direct local election as unnecessary and a waste of money. A spokesman tweeted that the selection of regional heads by local parliament was more effective and efficient than through direct elections. Supporters of the bill, who enjoy a majority in parliament, are keen to rush it through parliament before Joko Widodo takes over the presidency. The outgoing President Susilo Bambang Yudhoyono, whose party supports the bill, must approve the legislation before it becomes law.

Michael Buehler, a lecturer in Indonesian politics at the School of Oriental and African Studies in London told The Financial Times that the bill was driven by political motivations rather than a concern for good governance. "Getting rid of directly elected local leaders would be one of the biggest blows to Indonesian democracy during the past 10 years because they are so influential and powerful."

Joko Widodo's opponents in parliament are also threatening to oppose his resignation as Governor of Jakarta, which they must do in order for him to take office. They have also convened a special parliamentary committee to investigate whether Prabowo Subianto has been cheated out of victory, even though Indonesia's constitutional court has already ruled that Widodo was fairly elected.

Joko Widodo (Jokowi) was Mayor of Surakarta from 2005 until 2012 before he was elected Governor of Jakarta. He was awarded third place in the 2012 World Mayor Project.


Kyoto to advise ancient
Indian city on blending
heritage with modernity
Kyoto, 1 September 2014: Japan and India are embarking on a partnership programme to bring technology and transport infrastructure to heritage cities. As a first step, the prime ministers of Japan and India oversaw last week the signing of a partner city affiliation agreement between the ancient cities of Kyoto and Varanasi. Under the pact, which was signed by India's ambassador to Japan and Kyoto Mayor Daisaku Kadokawa, the Japanese city will provide Varanasi with advice on how to introduce smart technology without harming its heritage. Kyoto was Japan's imperial capital city from 794 to 1869, while Varanasi has been a centre of learning and pilgrimage for several thousand years.

The agreement between the two countries is part of India's Prime Minister's vision of building 100 'smart cities' across his country. A spokesman for Narendra Modi said that the government was keen on rejuvenating Indian cities as urban centres. "Kyoto is a magnificent example of how a city preserves its cultural heritage while modernising itself. It, therefore, dovetails into Modi's own emphasis on the rejuvenation of cities in India while preserving their cultural heritage as also his focus on what is widely known as 'smart cities'. Kyoto, in the Japanese lexicon, is known as a smart city which is environmentally friendly, which preserves its heritage and which is at the cutting-edge of technology," the spokesman explained.

During the past decades, Kyoto, which boasts ten thousand shrines, has modernised while preserving its old city, temples and monuments. In contrast, Varanasi, languishing in its past glory, has drifted into squalor with its Ganga river being heavily polluted and many monuments fallng into disrepair. In August, Prime Minister Modi, who just happens to Varanasi's Member of Parliament, announced a blueprint for an exhaustive makeover of the ancient city.

Varanasi's Mayor Ram Gopal Mohle said that the government's plan for the city included an overhaul of the main arterial roads and transports systems. "A mono rail and a Bus Rapid Transport System are also possibilities."

Indian newspapers noted that the decision of Prime Minister Modi to begin his visit to Japan in Kyoto underlined his determination to foster closer relationships between Indian and Japanese cities. Modi regards Kyoto as a perfect blend of tradition and modernity. He discussed with the city's mayor and the Governor the Kyoto prefecture Keiji Yamada how lessons learnt by Kyoto could be applied in Varanasi. The Indian Prime Minister has also confirmed that he was seeking Japanese investment in creation of 100 smart cities across India.


Tokyo Governor: City
will not tolerate hate
speech against Koreans
Tokyo, 9 August 2014: Tokyo's governor Yoichi Masuzoe has called on Japan's government to legislate against hate speech following a rising tide of racial harassment in the capital. Masuzoe told South Korean President Park Geun-hye during a meeting in Seoul last month that his city will not tolerate hate speech against Korean residents of Japan and other groups. Some areas of Tokyo have seen an increase in racist graffiti and harassment in recent years but monitoring of incidents is left to citizen groups and campaigners, with a July country report by the UN Human Rights Committee also criticising the lack of anti-racist legislation in Japan.

In an interview with the Mainichi Shimbun newspaper this week, Masuzoe said "Laying down laws in the Diet [parliament] is a way of dealing with the problem," adding that any such legislation should also respect freedom of expression. "I've urged legislators I'm close with to create momentum for such efforts. It's better to address this as a whole."

The comments follow Masuzoe's visit to the South Korean capital as part of his attempts towards 'city diplomacy' among other Asian cities, in contrast to the bellicose nationalism of his predecessor Shintaro Ishihara. Earlier in July the Osaka High Court upheld the banning of a militant rightist group, which carried out a campaign of harassment against a Korean community elementary school in Kyoto. The governor's recent visits to Beijing and Seoul, mindful of the need to avoid Chinese or Korean boycotts of the Tokyo 2020 Olympics amid strained diplomatic ties, have drawn the ire of Japan's online rightists however.


Tokyo councillors
chided for coarse
sexist outbursts
Tokyo, 21 June 2014: Tokyo city assembly members of Japan's ruling centre-right party have been ostracised by national politicians and local residents following a sexist tirade aimed at an opposition councillor making a speech on support for mothers. Ayaka Shiomura of the opposition Your Party faced barracking and jeers from male members of the Liberal Democratic Party in the assembly chamber this week, in a case that has shocked Japan and caused much embarrassment for the party of prime minister Shinzo Abe, which claims to be pushing 'Womenomics' to improve the country's globally poor participation rates.

Shiomura, from the LDP breakaway grouplet, was questioning senior figures in the Tokyo administration on plans to help current and future mothers when she faced taunts such as "You should hurry up and get married," "You should give birth first," "Can't you have children?" and "You don't even have kids." The 35 year old assembly member continued her speech in tears, while Tokyo governor Yoichi Masuzoe is claimed to have joined in with laughter, though he later claimed this was "contagious".

Japan's chief cabinet secretary Yoshihide Suga said in response that the assembly should "clean itself up", while health minister Norihisa Tamura, whose portfolio includes the welfare of working women, said the comments were "not only deeply disrespectful to women, it was a major human rights issue".

The city assembly has 127 members, of whom 25 are women. Article 133 of Japan's Local Autonomy Act states: "An assembly member who is insulted at an assembly meeting or in a committee may take his or her case to the assembly and seek punishment. "Sanctions that can be taken against the persons responsible includes having them apologize to the assembly or suspension. A party colleague of Shiomura's wrote on his blog "This is the reality of the Tokyo Metropolitan Assembly in the capital of our country." referencing commonplace sexism in assembly hearings.

The incident is all the more embarrassing to Japan's government on account of its lagging in global rankings for female participation in the labour force and political representation, not to mention low birthrate. Lack of childcare, company policies and social attitudes have exacerbated matters to the point of government intervention as it attempts to stave off a massive population crisis. One former adviser to the Abe government on family policy told City Mayors that LDP legislators had made similar remarks referencing her childless status when appearing before parliamentary hearings. Prime minister Abe is himself childless but has not faced any similar charges over his lack of direct familiarity with family issues.


South Korea's parties
hold on to strongholds
in municipal elections
Seoul, 7 June 2014: Despite the unpopularity of South Korea's President Park Geun-hye following the ferry disaster, which costs the lives of some 300 people in April, her ruling party emerged fairly unscathed from this week's local elections. Her conservative Saenuri Party won in eight provinces and main cities, while the left-of-centre New Politics Alliance for Democracy captured nine provinces and cities, including the capital Seoul. The capital's mayor Park Won-soon defeated his conservative challenger by some 60 to 40 per cent of the vote to comfortably secure a second term.

Since first elected in 2011, Seoul Mayor Park has proven popular, especially among younger voters, by keeping a distance from mainstream politics and not targeting grandiose projects. The Seoul mayorship is regarded as a stepping stone to the presidency and Park Won-soon would at the moment be his party's most popular candidate.

Final results across the country show that the two main parties held on to their traditional strongholds. Opposition candidates who had hoped to benefit from an anti-government protest vote were left disappointed.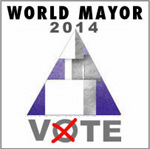 26 mayors from across the world are competing for this year's World Mayor Prize. VOTE FOR THE WINNER NOW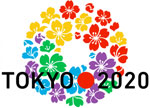 Tokyo to join list of wannabe 'best cities in the world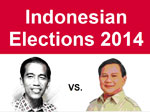 Vote against elected mayors endangers Indonesia's democracy
(Photo: On the left Joko Widodo, the winner of July's presidential elections; On the right the losing candidate who now promotes the abolition of elected mayors)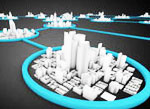 India to invest in a network of 100 smart cities

Indonesian election
losers push for abolition
of elected mayors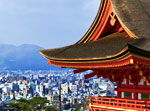 Kyoto to advise ancient Indian city on blending heritage with modernity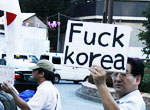 Tokyo Governor: City will not tolerate hate speech against Koreans (Photo: Anti-Korea demonstration in Tokyo)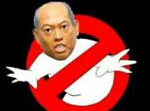 Tokyo councillors chided for coarse sexist outbursts (Photo: Women threatened a sex boycott for men voting for Tokyo Governor Masuzoe)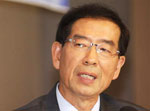 South Korea's parties hold on to strongholds in municipal elections (Photo: Seoul Mayor Park Won-soon)