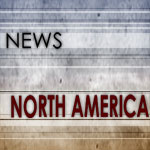 City Mayors reports news from and for towns and cities in North America




FRONT PAGE
About us




Worldwide | Elections | North America | Latin America | Europe | Asia | Africa |




























News from cities in North America
NEWS SECTIONS: World news | Election news | News from Europe | News from North America | News from Latin America | News from Asia and Australia | News from Africa | Urban events | NEWS SPECIALS: The 2011 London riots | The 2010 Love Parade tragedy | Latest news story |


White Americans are
a minority in most of
the largest US cities
Washington DC, 10 April 2014: While ethnically America is still predominantly White (2), in many of the country's largest cities people of European ancestry are in a minority. Overall, White Americans make up 63.7 per cent of the US population, Hispanic or Latino Americans account for 16.4 per cent with African Americans on 12.6 per cent. But in 18 out of the 25 largest US cities, White Americans comprise less than half of the population. The cities with largest African American populations include Detroit (83%), Memphis (63%) and Washington DC (51%). El Paso has the largest share of Hispanic Americans (81%), while San Francisco is home to more Asian Americans (33%) than any other large US city.

In Detroit, Memphis and Washington DC African Americans form the majority, while Hispanic Americans account for more than 50 per cent of the populations in El Paso and San Antonio - in Los Angeles, 48.5 per cent of people describe themselves as Latino. In San Francisco and San Jose, both in California, Americans of Asian origin represent almost one third of the total population.

Ethnic make-up of America's largest cities

| | | | | |
| --- | --- | --- | --- | --- |
| City | Population (1) | Black (3) | Hispanic (4) | Asian (5) |
| New York City; New York | 8,336,697 | 25.5% | 28.6% | 12.7% |
| Los Angeles; California | 3,857,799 | 9.6% | 48.5% | 11.3% |
| Chicago; Illinois | 2,714,856 | 32.9% | 28.9% | 5.5% |
| Houston; Texas | 2,160,821 | 23.7% | 37.4% | 6.0% |
| Philadelphia; Pennsylvania | 1,547,607 | 43.4% | 12.3% | 6.3% |
| Phoenix; Arizona | 1,488,750 | 6.5% | 40.8% | 3.2% |
| San Antonio; Texas | 1,382,951 | 6.9% | 63.2% | 2.4% |
| San Diego; California | 1,338,348 | 6.7% | 28.8% | 15.9% |
| Dallas; Texas | 1,241,162 | 25.0% | 42.4% | 2.9% |
| San Jose; California | 982,765 | 3.2% | 33.2% | 32.0% |
| Austin; Texas | 842,592 | 8.1% | 35.1% | 6.3% |
| Jacksonville; Florida | 836,507 | 30.7% | 7.7% | 4.3% |
| Indianapolis; Indiana | 834,852 | 27.5% | 9.4% | 2.1% |
| San Francisco; California | 825,863 | 6.1% | 15.1% | 33.3% |
| Columbus; Ohio | 809,798 | 28.0% | 5.6% | 4.1% |
| Fort Worth; Texas | 777,992 | 18.0% | 33.8% | 3.5% |
| Charlotte; North Carolina | 775,202 | 35.0% | 13.1% | 5.0% |
| Detroit; Michigan | 701,475 | 82.7 | 6.8% | 1.1% |
| El Paso; Texas | 672,538 | 3.4% | 80.7% | 1.2% |
| Memphis; Tennessee | 655,155 | 63.3% | 6.5% | 1.6% |
| Boston, Massachusetts | 636,479 | 22.4% | 17.5% | 8.9% |
| Seattle, Washington | 634,535 | 7.9% | 6.6% | 13.8% |
| Denver, Colorado | 634,265 | 9.9% | 34.7% | 3.1% |
| Washington, DC | 632,323 | 50.7% | 9.1% | 3.5% |
| Nashville-Davidson, Tennessee | 624,496 | 28.4% | 10.0% | 3.1% |
(1) 2012 data supplied by the US Census Bureau and compiled by City Mayors
(2) 2010 data: White Americans have ethnic origins in Europe but can include people from the Middle East and North Africa
(3) 20210 data: Black or African American have ethnic origins in sub-Sahara Africa.
(4) 2010 data: Hispanic or Latino Americans have ethnic origins in the Latin-speaking countries of Latin America, Portugal and Spain.
(5) 2010 data: Asian Americans have ethnic origins in the Far East, Southeast Asia and South Asia.


Chicago anxiously waits
for state governor to
approve pension reforms
Chicago, 9 April 2014: Chicago Mayor Rahm Emanuel showed himself satisfied after Illinois state legislators approved a bill designed to ease the city's pension problems. But his optimism is probably a trifle premature. To begin with, State Governor Pat Quinn has not yet made up his mind whether or not to sign the bill into law. The mayor's plan also faces opposition from some trade unions who have described the proposed measures 'nothing more than another attempt at pension theft.' They may challenge the law in the courts, citing that the Illinois constitution strongly protects workers against any benefit cuts. Meanwhile, the rating agency Moody's called it a 'step forward in an arduous process but not a silver bullet.'

Worried by the prospect that Chicago might be heading in the same direction as Detroit, which last year filed for bankruptcy, Mayor Rahm unveiled a pension reform programme, which involves higher contributions by pension scheme members and an end to automatic cost-of-living increases to pensions.

The mayor's original proposal included a property tax increase for Chicago residents, but this was dropped after State Governor Quinn, who is standing for re-election this coming November, indicated his opposition. The Governor is believed to be against property tax hikes because he has promised property tax breaks in exchange for making permanent a temporary increase in the state income tax. Under the final version of the bill, Chicago will have to determine how to come up with money for the higher payments by the city.

Currently, the pension funds for municipal employees and labourers are 37.6 per cent and 56.3 per cent funded, respectively. If the bill became law, the funding levels would rise to 90 per cent by 2055. But Moody's has criticised the measures for failing to deal with the nearly $10bn unfunded liability of the police and fire pension schemes, which are only funded 31.3 per cent and 24.7 per cent, respectively. Since last July, the rating agency has downgraded the city four times to Baa1.

Last year, a study by the Pew Charitable Trusts found that Chicago had put aside the smallest portion of pension obligations among the five largest US cities.


Charlotte mayor resigns
after corruption charges
Charlotte, 27 March 2014: After only four months in office, the Mayor of Charlotte (North Carolina) resigned after being arrested on corruption charges. Patrick Cannon is accused of taking US$48,000 in cash and other gifts from FBI agents posing as property developers. According to public prosecutors, the mayor took bribes on five occasions, most recently last month when he accepted $20,000 in notes in his office in City Hall. The FBI added that Cannon had also accepted airline tickets, an all-expense paid trip to Las Vegas and the use of a luxury apartment in Charlotte.

A spokesman for the US prosecution authorities explained that investigations started in 2010 against several targets but Cannon, then a city councillor and mayor pro tem, became a primary subject of the probe in 2011. FBI agents began a sting operation, passing themselves off as property developers from Chicago who wanted to open a nightclub in downtown Charlotte. A first meeting took place in November 2010. In December 2012, an agent agreed to give Cannon $12,500, disguised as an investment in a business venture, for the councillor's assistance with facilitating zoning changes required for the nightclub.

If found guilty, Patrick Cannon faces up to 20 years in jail and fines of more than one million dollars.

Some commentators have asked why the FBI did not act before last November's elections. "The FBI had enough evidence to stop Cannon to run for mayor. Going public before the elections would have spared the city a lot of embarrassment and costs."

Patrick Cannon was first elected city councillor in 1993 and has made a name for himself as a political radio commentator. He was raised by his mother, a truck assembly worker, after his father was shot dead.

Cannon replaced as mayor Anthony Foxx, who was appointed transport secretary by US President Barack Obama. North Carolina's state governor Pat McCrory, who served as Charlotte mayor between 1995 and 2009, said he felt disappointed and angry when he heard the news. "I am both saddened and angered because I have known Patrick and his family for over 30 years, but more than anything, my heart is broken for the City of Charlotte. This is not the city that I know, served and love. This alleged behaviour is inexcusable and cannot be tolerated."


New York Mayor ready
to fight charter schools
New York City, 13 March 2014: During last year's election campaign, New York's Mayor Bill de Blasio promised to curtail the influence of privately run charter schools. In particular he objects to more charter schools co-locating into public school buildings, thus depriving state schools of valuable class room space. The mayor's stance is popular with teachers and those parents whose children do not attend charter school but has now come under fire from the formidable Eva Moskowitz, CEO of the Success Academy charter chain. Ms Moskowit went on national television, after the city's education department had rejected three of her eight applications.

When De Blasio took over as Mayor of New York this January, he was faced with plans approved by his predecessor Michael Bloomberg to allow 17 charter schools to move into public buildings. The mayor approved 14 co-locations but refused three because he felt co-location would limit the space needed for special-needs students. The three rejected schools belong to Eva Moskowitz's chain.

Ms Moskowit was so annoyed about the mayor's decision that she closed her schools for one day and bussed students and parents to Albany to lobby the New York State Governor, Andrew Cuomo, a keen supporter of charter schools. Moskowitz particularly objects to plans by de Blasio to ask those charters already in co-location arrangements to pay rent to the city, which they do not do now. Last year he said there is no way in hell that Eva Moskowitz should get free rent. "There are charters that are much, much better endowed in terms of resources than the public sector ever hoped to be. It is insult to injury to give them free rent. They should have to pay rent. They have the money."


Boston and New York mayors
to boycott St Patrick's parades
Boston, 11 March 2014: It looks less and less likely that gay war veterans will be allowed to march openly in this year's Boston St Patrick's Day Parade. Until last Thursday, the South Boston Allied War Veterans Council, the parade's sponsor, and MassEquality, Massachusetts' largest gay rights group, appeared to be close to a deal ending the two-decade prohibition against gays openly marching. At some stage it appeared that Martin Walsh, the city's new mayor, had succeeded in persuading the organiser to issue an invitation to the gay rights group but it came with a caveat. Marchers were not allowed to identify themselves as gay. MassEquality rejected the conditions.

The ban on gays has existed since 1995 when the US Supreme Court sided with the march's organisers arguing that the Veterans Council, as a private organisation, had the right to exclude groups. Previously, lower courts had ruled in favour of the Irish-American Gay, Lesbian, and Bisexual Group of Boston, which wanted to march in the St Patrick's Day parade. A gay group participated in the parade in 1993 but its members faced, what the Boston Globe described, a 5-mile gantlet of hostility that sometimes threatened to erupt into wide-scale violence. The 1994 St Patrick's Day Parade was cancelled.

Boston Mayor Walsh has indicated to the Veterans Council that he would only attend the St Patrick's Day Parade if it was inclusive. In an interview with an Irish radio station he said that at present he would not attend the parade because of a it's ban on gay groups but that he was still trying to negotiate something so he could make it inclusive. The mayor also reminded the parade's organisers that Irish people had been oppressed throughout history so their attitude was at odds with their celebration of Irishness. "Excluding isn't the way to be inclusive. I think it's far beyond the time to stop looking at oppressing people. For me it's about inclusion. Excluding people is the wrong message and as Mayor of the City of Boston I will not tolerate that."

New York's Mayor Bill de Blaiso, is taking the same stance as Martin Walsh in refusing to attend his city's St. Partick's Day parade over the ban on open expression of gay rights.

Meanwhile, Irish politicians from all parties have called on the organisers of the Boston and New York St Patrick's Days Parades to allow gay people to openly participate in the events, however, Ireland's prime minister (Taoiseach) Enda Kenny has confirmed he would attend the New York parade, saying it was about Irishness and not sexuality. In Ireland, gay groups are invited to and take part in all parades celebrating Patrick, the Saint of Irish people across the world.


Oklahoma City Mayor
wins historic fourth term
Oklahoma City, 5 March 2014: Mick Cornett made history yesterday when he became Oklahoma City's first four-term mayor. While the size of his victory - he won some 66 per cent of the vote - suggests his re-election was a foregone conclusion, Mayor Cornett actually had to fight off a very spirited and eloquent opponent. City Councillor Ed Shadid, who was supported by the police and fire unions, acknowledged that the city had done well under the stewardship of Mick Cornett but contended that the less well off section of society had lost out.

Mick Cornett is a local boy made good. He was born and grew up in the city. He graduated from its Putnam City High School in 1976, where he excelled in athletics. He then obtained a degree in journalism from the University of Oklahoma, where he later returned to teach the subject following a successful career in television and newspaper journalism in the city, including stints as a sports reporter and the city hall beat. Cornett was first elected mayor in 2004. In 2006, a few months after being re-elected to a second term, he made a bid to become a Republican candidate for Congress but was defeated in the primaries by Oklahoma State's then Lt. Governor and now Governor Mary Fallin.

In 2010, Mayor Cornett was awarded the World Mayor Commendation for services to his city. He was narrowly defeated for the World Mayor Prize by Mexico City's former mayor Marcelo Ebrard. His election to a fourth mayoral term has made him an eligible candidate for the 2014 Prize.

During his year in office, Mike Cornett has been an enthusiastic supporter of 'Metropolitan Area Projects (MAPS). The current MAPS 3 is a US$777 public works and development project, funded by a temporary voter-approved increase in sales tax. Under MAPS 3, Oklahoma City plans to build a new convention center, lay down a 28-hectare park and spend $130 million on public transport, including a modern tram system.

The mayor has also gained national recognition for taking on obesity. While losing weight himself, he brought along thousands of other residents who collectively shed one million pounds.


Mayors urged to regulate
smartphone taxi operators
Seattle, 28 February 2014: After the death of a young girl in a traffic accident in San Francisco, mayors from across North America are coming under pressure to regulate smartphone taxi services like Uber, Lyft and Sidecar. The companies have developed apps that allow user to call for cars using their phones. Typically, drivers, who use their own cars, are contracted to but not employed by the operators. The companies maintain they provide ridesharing facilities rather than a traditional taxi service.

Since its launch in 2009 in San Francisco, Uber has been served with a number of cease-and-desist notices by cities and municipal transport agencies, which claimed that the company was providing unlicensed taxi services. In New York City, the Taxi and Limousine Commission has discouraged drivers from co-operating with Uber, while in December 2012, Toronto charged Uber with '25 municipal licensing offences, including operation of an unlicensed taxi brokerage and unlicensed limo service'. City officials said they had advised the company to comply with local regulations and pointed out that rival taxi dispatch apps had obtained licenses.

Last year, California created a new category of taxi services. Transportation Network Companies (TNC) describes companies like Uber, Lyft, Sidecar and others, that use apps to connect passengers with drivers using their personal, non-commercial vehicles. TNC drivers must fulfill a number of obligations and carry liability insurance.

The latest controversy arose when an Uber driver struck and killed a six-year-old girl on New Years Eve in San Francisco. The parents of the girl have filed a lawsuit against the driver and the company. But Uber insists that it has no case to answer as the driver was not carrying a passenger at the time of the accident and was therefore not working for the company. The parents' lawyers, however, maintain that the driver was a Uber contractor because he was logged on to the company's app.

Seattle Mayor Ed Murray has now threatened to shut down Uber and similar operators unless they carry more insurance. "They have to start accepting a certain level of regulation. The situation that happened in San Francisco with the little girl, I don't want to see replicated in the city of Seattle," he said.

In an interview the Mayor added that he had met with the companies but so far they had not agreed to be insured at a comprehensive enough level. "I have not ordered, nor did my predecessor order, a cease-and-desist order on any of the new players. But if we can't sort out these insurance issues, I would certainly take that into consideration."

A spokesman for Uber said his company was offering a safe, reliable and convenient service for riders and drivers in Seattle.

Meanwhile, the Seattle City Council taxi committee approved a cap on the number of drivers working for companies like Uber.

Uber provides taxi services in 79 cities, including 37 in North America, 5 in Latin America, 14 in Europe, 17 in Asia and also a few cities in the Middle East and South Africa.


Phoenix Mayor condemns
proposed anti-gay law
Arizona, 23 February 2014: The Mayor of Phoenix, Arizona, has denounced a legislative bill that would allow businesses, church and social groups as well as individuals to discriminate against gay people. Last Wednesday and Thursday, both Houses of the State of Arizona approved a proposed law which would make is legal for anyone to refuse serving gays and lesbians by citing religious beliefs. Mayor Greg Stanton has now called on State Governor Jan Brewer to veto the bill.

Talking to journalists, Mayor Stanton said discrimination was not only morally wrong but also bad for business. "It would put a national and international spotlight on Arizona in a way that's unhelpful to our economy. The bill, as it stands, would allow businesses and individuals to refuse to serve LGBT (lesbian, gay, bi-sexual, transgender) patrons and certain other groups of people, if the refusal is rooted in religious faith. It's the wrong direction to go."

The discriminatory bill was supported by the Republican majorities in both, Arizona's Senate and House of Representatives. To become law it will now have to be signed by the State Governor. Although Jan Brewer is a Republican and has described herself as conservative, she declined to sign a similar bill a year ago. Supporters of the measure declared the bill was not about discrimination but protecting religious freedom. A spokesman for the conservative Center for Arizona Policy said there was growing hostility toward religion and the law would protect people who want to conduct their business in line with their religious beliefs.

Arizona business groups support the Mayor Stanton's stance. The Greater Phoenix Economic Council has warned that such a law would have negative economic effects, and that's an argument Stanton makes as well. "It would discourage tourism and also discourage businesses from locating in Arizona, he says. Tourism is a major aspect of sunny and scenic Arizona's economy, and stands to be even more so with the state hosting the Super Bowl next year."

Mayor Stanton noted with pride that while Arizona was considered a conservative state, Phoenix was one of the most tolerant cities in the US, obtaining a perfect 100/100 score in the Human Rights Campaign's Municipal Equality Index. "The city I lead is a very open city, and we love our diversity," he said. (27 February update: Governor Jan Brewer has refused to sign the bill in its present form.)

Greg Stanton took office in January 2012.


New York Mayor reiterates
campaign against inequality
New York City, 11 February 2014: New York City Mayor Bill De Blasio made economic inequality the central theme of his first State of the City Address. The mayor, who took over from Michael Bloomberg on 1 January, reiterated his description of New York as a Tale of two Cities, saying that while Wall Street has rebounded above its pre-crisis levels, for millions of ordinary citizens the economic recovery has been slow in coming. "Good jobs that pay decent wages are all too scarce," he said. De Blasio further stressed that inequality also existed in housing, health care and education.

In his speech, the New York Mayor expressed his determination to push ahead with a controversial tax increase for people earning more than US$500,000 a year. "For those making between $500,000 and a million dollars a year, it means an average increase of about 970 dollars. But to the young minds that we help shape, the pre-teen lives that we keep safe, the generation of working New Yorkers that we put on a path to success, it will be priceless."

Replying to critics, who claim that New York State will not approve any tax increases, the mayor said he did not ask the State to raise income tax but allow New York City to tax its own wealthiest residents. "Raising taxes on the rich makes our commitment to our kids more than just words. It makes that commitment real. It makes that commitment fair and it offers a promise to our kids that they can rely on."

Mayor De Blasio also promised to protect New York's half-million undocumented (illegal) immigrants. The city will introduce this year municipal ID cards, which will be available to all New Yorkers. They will allow everybody, irrespective of their immigration status, to open bank accounts, rent properties and access city services. "To all of my fellow New Yorkers who are undocumented, I say New York City is your home too and we will not force any of our residents to live their lives in the shadows."

Bill De Blasio has never made a secret of his admiration for, perhaps, New York's greatest mayor ever, Fiorello La Guardia. "A mayor who cannot look fifty or seventy-five years ahead is not worthy of being in City Hall," De Blasio quoted his hero.


US cities worried over
treatment of muni bonds
New York City, 1 February 2014: American cities are worried that proposals concerning municipal bonds will greatly reduce their ability to issue new or re-finance old debt. The US Federal Reserve is discussing new rules, which would prevent banks from including municipal debt in their holdings of legally required liquid assets. Following the 2008 financial crisis, banks will be obliged to hold enough liquid assets to meet cash needs for 30 days. US city and state treasurers say that municipal bonds are safe, easily tradable instruments and should thus be part of any liquid reserve requirements.

The financial market has already seen a significant fall in sales of US municipal bonds. The financial information provider Thomson Reuters reported yesterday that in January the sale of new muni bonds fell to its lowest level for two years. "Total bond issuance of US$17.63 billion for the month was the smallest since $17.11 billion sold in January 2012 and a third less than the $26.53 billion issued in January 2013. Altogether, only 581 deals came to market during the month, the smallest number since February 2011."

Reuters reported that North Carolina treasurer Janet Cowell wrote to the Federal Reserve saying that the proposed rules would rob financial institutions of a very safe source of liquidity and prevent institutions from using municipal bonds to diversify their portfolios. "This will increase borrowing costs, leading to increased taxes and rates for citizens and delayed or foregone capital projects," she added. North Carolina's comments were supported by several US cities including Houston and Junction City. A number of big banks have also voiced their concerns. Bank of America's treasurer said the proposals included a number of new operational requirements, which introduced uncertainties and added unnecessary burdens.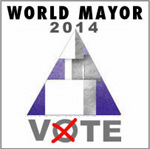 If you think your mayor is among the best in the world,
nominate
him or her now for the 2014 World Mayor Prize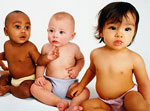 White Americans are a minority in most of the largest US cities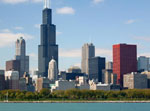 Chicago anxiously waits for state governor to approve pension reforms

Charlotte mayor resigns after corruption charges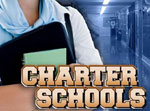 New York Mayor ready to fight charter schools

Boston and New York mayors to miss St Patrick's Day parade
s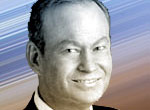 Oklahoma City Mayor
wins historic fourth term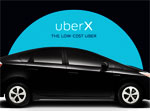 Mayors urged to regulate smartphone taxi operators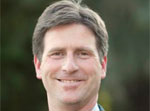 Phoenix Mayor condemns proposed anti-gay law

New York Mayor reiterates campaign against inequality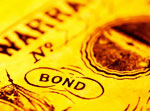 US cities worried over treatment of muni bonds