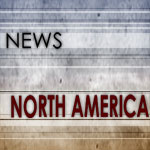 City Mayors reports news from and for towns and cities in North America




FRONT PAGE
Site Search
About us





Worldwide | Elections | North America | Latin America | Europe | Asia | Africa |




























News from cities in North America
NEWS SECTIONS: World news | Election news | News from Europe | News from North America | News from Latin America | News from Asia and Australia | News from Africa | Urban events | NEWS SPECIALS: The 2011 London riots | The 2010 Love Parade tragedy | Latest news story |


Voters deny Harrisburg mayor
chance to run for second term
Harrisburg, 23 May 2013: Harrisburg Mayor Linda Thompson, who in 2010 asked the State of Pennsylvania to take financial control of the city, lost her chance to run for a second term. She lost this week's Democratic primary election to bookshop owner Eric Papenfuse, who topped the poll with 37 per cent of the vote, followed by city controller Dan Miller on 31 per cent and the mayor on 29 per cent. Mayor Thompson won the 2009 elections after she defeated the long-term incumbent Stephen Reed also in the primaries. Papenfuse is likely to face Nevin Mindlin, a conservative independent candidate, in the November elections.

Linda Thompson will be remembered as the mayor who took Harrisburg into receivership, although she cannot be blamed for the financial woes of the city. In 2007 under Mayor Stephen Reed, the city entered into a speculative bond deal to expand the municipal waste incinerator. Harrisburg is now in debt to the tune of some US$340 million and is unable to pay for some of the most basic services. It has also omitted to honour all its debt service obligations.

State-appointed receiver William Lynch will shortly present a fiscal recovery plan, which is likely to include the sale of municipal assets like the incinerator and parking lots as well as labour savings.

Eric Papenfuse was supported by the business community and ran the best financed campaign. Runner-up Dan Miller, who was city councilor between 2006 and 2009, claimed the business community wanted to silence him because he preferred bankruptcy over state control. "I were defeated by forces including state and county officials and bond insurers who viewed me as someone who looks out for the interests of city residents rather than those behind the ill-fated incinerator deal."

According to local newspapers, Mayor Thompson once described the openly gay Dan Miller as a 'homosexual, evil little man', a remark which she has never denied making.

Poverty has shifted from
American cities to suburbs
Washington DC, 22 May 2013: More poor people now live in America's suburbs than in the country's cities. Over the past decade poverty in the suburbs has increased by some 64 per cent, twice the growth rate of the urban poor population. A new book, published by the Brookings Institution this week, shows that the number of people living below the poverty line in suburbs rose by 64 per cent between 2000 and 2011, reaching 16.4 million. The number of poor people living in urban areas increased by 29 per cent to 13.4 million. The poverty line for a family of four was US$23,021 in 2011.

Elizabeth Kneebone and Alan Berube, the authors of the book 'Confronting Suburban Poverty in the US', say that when in 1965, US President Lyndon B Johnson declared a war on poverty, poverty was largely confined to inner-city neighbourhoods and isolated rural areas. Today, the overwhelming majority of America's poor live not in cities - but in the suburbs of its major metropolitan areas. "Yet the paradigm of poverty in America, and the infrastructure for addressing the conditions poor families and communities face, has failed to keep pace with the reality of these changes. The problems of the growing suburban poor are now exacerbated by a weak economy and increasingly limited resources for nonprofits, philanthropies and government at all levels."

The authors explain that low-income Americans have been moving to suburbs for many years, as wealthier Americans and companies relocated there. The poor were chasing the unskilled job opportunities that cropped up to cater to these people and businesses. "During the 2000s, many poor people found work in the suburbs in construction, fuelled by the housing boom in the first part of the decade, and in the services sector, working in restaurants and retail shops. Also, more impoverished immigrants increasingly moved directly to the suburbs over the past decade, joining predecessors who established communities outside of cities."

The book warns that the American suburbs are ill-equipped to deal with the burgeoning poor population. "There aren't as many social services agencies and they are often spread far and wide, making it difficult for those without cars to access. Most of the $82 billion spent by the federal government to combat poverty is directed to cities." The authors argue that the federal government needs to come up with new ways to tackle the problem of poverty in suburbia, which requires different tactics than its urban counterpart. "In particular, assistance must address the fragmented nature of suburban populations and assistance organizations."

The Brookings publication highlights suburbs with the highest increase in poverty:
• In metro Atlanta suburban poverty rose 159% to 780,078 households from 2000 to 2011.
• In metro Austin suburban poverty rose by 143% to 103,248 households.
• In metro Salt Lake City poverty rose by 142% to 115,109 households.
• In metro Las Vegas poverty rose by 139% to 214,883 households.
• In metro Denver poverty rose by 138% to 163,434 households.

Ex-marine defeats
Jersey City mayor
Jersey City, 20 May 2013: Despite being endorsed by US President Barack Obama, New York City Mayor Michael Bloomberg and Newark Mayor Cory Booker, Jersey City Mayor Jerramiah Healy failed to win a third term in office. Jersey City Councilman Steve Fulop, a fellow Democrat, easily defeated the incumbent mayor by 52 to 38 percentage points. The US President had praised Healy for his position on gun control - he is a member of Mayors against illegal Guns - and his efforts to bring jobs to the city. But during the election campaign, Healy's opponents showed video footage of the mayor meeting with an FBI informant during a 2009 sting operation and an incident in 2004, which showed him naked in front of his house. The mayor's explanation, that he was provoked by three Hispanic girls, caused outrage in Jersey City's Hispanic community.

In May 2005, the then 28-year old Steve Fulop became the youngest member of the Jersey City council after an upset win over an incumbent councilor. Following his re-election in 2009, the he began a campaign against corruption in local government. Although Mayor Healy was not charged, the arrests of Jersey City officials in 2009 featured prominently in Fulop's election publicity. In retaliation, the mayor accused his challenger of persuading his allies on the Board of Education to steer contracts to a campaign contributor, an allegation denied by Fulop.

The mayor-elect joined the investment bank Goldman Sachs straight from college but, following 9/11, he decided to put his career on hold and joined the Marine Corps. He served from 2002 to 2006 in the Reserve Unit and saw active service in the early weeks of the Iraq war.

Toronto mayor threatens legal
actions over video allegations
Toronto, 18 May 2013: Even for a mayor who has been accused of being intoxicated while attending an official function, driving while reading an office document and making homophobic comments, the latest allegations must come as a shock. Reporters from the Toronto Star newspaper and the US gossip news website Gawker claimed to have seen and been offered a video showing Toronto Mayor Rob Ford smoking crack cocaine. The allegations, which emerged yesterday, were strongly denied by the mayor and his lawyers. Rob Ford described them as ridiculous and accused the Toronto Star of "going after him".

The Star said two of its reporters had watched the alleged video several times and described it as showing what appeared to be the mayor sitting in a chair in a well-lit room and inhaling from a glass crack pipe. The newspaper also alleges that the video showed the mayor making a homophobic comment about the newly elected leader of the Liberal Party, Justin Trudeau, the son of the late Canadian prime minister Pierre Trudeau.

John Cook, the editor of the Gawker website also claimed to have seen the video and said his site was trying to raise US$200,000 through crowd financing to purchase it. If successful, the video would then be published on the Gawker site and/or YouTube, the editor promised. Some media reports have suggested that the – so far unknown - vendors of the video clip have asked for as much as one million dollars. Cook has not said whether he knew the identity of the owners.

According Gawker, Mayor Ford's lawyers have threatened the website with legal actions: "Mayor Ford denies such an incident took place and if such posting occurs, it is false and defamatory, and you will be held legally accountable," the email read, according to Gawker.

Julian Castro's victory
marred by low turn-out
San Antonio, 14 May 2013: Julian Castro's easy victory on Saturday was not the kind of public endorsement he had hoped for. While he was elected for a third two-year term as mayor of San Antonio, Texas, turnout was a dismal seven per cent. The mayor, who is habitually described as a rising star in the Democratic Party, took more than two-thirds of the vote but acknowledged voter apathy by saying all too often politicians talked to each other rather than engaging with the public. "Politics should not be self-serving but reach every citizen." The mayor's campaign manager blamed the low turnout on the non-competitive nature of the election. While there were six challengers, none raised funds or campaigned significantly.

Mayor Castro campaigned on his record, which includes an increase in sales tax to fund pre-kindergarten places, a car share programme and a healthy eating initiative in more than 100 schools.

Julian Castro was first elected Mayor of San Antonio in 2009 and re-elected two years later for a second term. His national profile rose exponentially in September 2012 when he became the first Hispanic Democrat to give a keynote address at the Democratic Party's national convention, which re-nominated Barack Obama for the US presidency.

Former Canadian mayor
accused of gangsterism
Laval, 12 May 2013: After being arrested at his home last Thursday, Laval's former mayor Gilles Vaillancourt appeared in handcuffs before a Superior Court judge to hear the 12 criminal charges laid against him. The former mayor and some of his closest associates were accused of gangsterism, money laundering, defrauding the city of Laval and corruption. A spokesman for the Province of Quebec's anti-corruption unit (unité permanente anticorruption UPAC) claimed that Vaillancourt orchestrated a system whereby bribes and illegal political donations from construction bosses were repaid with lucrative contracts from the city. Prosecuting attorney Mylène Grégoire stressed the severity of Vaillancourt's alleged crimes but would not elaborate on what evidence led to the gangsterism charges - something usually associated with biker gangs or the Mafia.

The former mayor, who faced the judge together with two former city managers in charge of awarding building contracts, pleaded not guilty. Earlier a police spokesman told reporters that Thursday's arrests were based on evidence obtained from 30,000 wiretapped phone conversations, 150 witnesses and extensive surveillance. Giles Vaillancourt and the two disgraced city managers will reappear in court in July. Until then, the former mayor is not allowed to leave the Province of Quebec of communicate with any of the co-accused.

With a population of just over 400,000, Laval is Quebec's third largest city. Gilles Vaillancourt was mayor from June 1989 until November of last year, when he resigned for 'health reasons'.

Charlotte mayor nominated
as US transport secretary
Washington DC, 30 April 2013: US President Barack Obama has named the mayor of Charlotte, North Carolina, as the country's new transportation secretary. In a White House ceremony yesterday afternoon, the President described Anthony Foxx as one of the most effective mayors Charlotte has ever seen. "Since Anthony took office, the city has broken ground on a new street car project that is going to bring modern electric tram services to the downtown area. The city has also expanded the international airport and is extending the its light rail system," the President detailed. If the US Senate confirms the President's choice, Foxx will take over from Ray LaHood, a Republican who has served since the beginning of Obama's first term.

Anthony Foxx, who studied law, was Charlotte's youngest mayor when first elected in 2009. He was re-elected in 2011, winning two-thirds of the vote. Earlier this year, the mayor announced that he would not seek re-election in 2013.

Christopher Leinberger, a professor at the George Washington University School of Business, said in an interview that the mayor understood that public transport was essential for economic development. "The goal of any transportation system, especially rail transit, is not to move people. That is not the goal. The goal is economic development at the stations. The means is by moving people," Leinberger added. Under Foxx, the city has developed a facility connecting freight from Charlotte to global ports, along with a third parallel runway at Charlotte/Douglas International Airport.

The nomination of Anthony Foxx has been welcomed by the Congressional Black Caucus, which only last month criticised the President for having only named white candidates for cabinet posts since the start of his second term.

American cities accused of
criminalising the homeless
Los Angeles, 29 April 2013: Despite a commitment by the Obama administration to eliminate long-term homelessness by 2015, the number of people living rough has remained static. According to the US Housing and Urban Development Department, the number of homeless people only fell from 636,000 to 634,000 between 2011 and 2012. Even though the federal government and local communities have substantially increased the number of beds available to the homeless over the last four years, the struggling economy has forced many more people onto the streets. While many US cities go to great length to help homeless families, veterans and mentally ill people, some, including Los Angeles and Philadelphia, are trying to eradicate homelessness by criminalising destitute citizens.

Care2, a US advocacy group, has recently singled out six US cities that have introduced bylaws and other measures which prohibit sleeping on pavements, begging and storing personal belongings in public places.

According to Care 2, Los Angeles, which in 2009 was named America's meanest city for its 'inhumane treatment' of the homeless, spends more money on funding extra police officers to monitor the city's area with the highest concentration of homelessness than it does on services for the homeless. Sleeping on sidewalks (pavements) and begging are prohibited and the advocacy group also says that the LA Police Department operates a selective enforcement of minor law infringement like loitering and jaywalking (crossing a road when the lights are red).

In Philadelphia, church groups have defied a city ban on 'outdoor feeding of the homeless', which the city introduced to 'prevent foodborne illness' but which in reality amounts to an out-of-sight, out-of-mind policy. In Orlando, Florida, charity workers have been arrested because they continued to deliver food to homeless people in public spaces such as parks.

Nevada City, California, has banned people from setting up tents, sleeping in woods and living in a car, while in Kalamazoo, Michigan, people have been fined and arrested for standing at a bus stop but not actually waiting for a bus. St Petersburg, Florida, has some of the harshest anti-begging bylaws in the US. Anyone caught begging can be fined $500 or sent to prison for 90 days.

Care2 says that throughout the US, hundreds of cities have enacted laws that prevent homeless people from sleeping outdoors, receiving food or asking for financial assistance. "The idea may be for these cities to intimidate the homeless population into leaving for other areas, but with just about every region pulling these stunts, where do the less fortunate have to go?"

Opinions are hardening against
Toronto mayor's casino project
Toronto, 18 April 2013: Although Toronto's municipal executive committee* voted this week in favour of a controversial plan to build a downtown casino, it is by no means certain that Mayor Rob Ford's current pet project will be approved by the full council in early May. The mayor has been the main supporter of the project, which backers estimate would eventually create some 10,000 permanent jobs and increase GDP by almost one CAN$ one billion a year. They also believe city would also stand to gain between $111 to $148 million in hosting fees from a downtown casino.

Mayor Ford and his allies have rejected research by the Toronto's medical officer, which stated that a new casino would lead to an increase of problem gamblers in the city. He said he was just not buying these arguments. "They might as well ban food for fat guys like me, close down every McDonald's drive-through. You have to have some control," he declared in his usual robust style. His brother, councillor Doug Ford, called the casino objectors nay-sayers. "They are the same folks that are saying no to the airport, they'll say no to everything," he declared and added that Toronto's silent majority wanted the jobs.

But public opinion is in fact divided. In interviews conducted earlier this week by the Torontoist, the majority of people questioned were opposed to the extension of gambling in Toronto. Their concerns ranged from the effects of gambling addiction, to damaging neighbourhoods that have existing residential and business communities, to a feeling that opening a casino feels unnecessarily desperate for a city that's as prosperous as Toronto.

In an earlier survey among city councillors, the Toronto Star found 25 councillors were now saying they intended to vote against a downtown casino - two more than the council majority required to kill the proposal. Opposition to a downtown casino is also hardening among trade unions that initially welcomed the prospect of new jobs. President Tim Maguire of the Toronto workers union CUPE Local 79 said the union could not imagine any positive consequences of the new casino project in a city which already faced the problem of a growing poverty and a city that already had weak social structures for its citizens.

*Toronto's executive committee is composed of the mayor, deputy mayor, chairs of the seven standing committees and four other members appointed by city council.


Texan cities excel in
US business ranking
New York City, 17 April 2013: Texan cities excelled in this year's 'Top US cities for business growth' research. Not only were Austin and Houston ranked first and third respectively in the national table, cities from the Lone Star State also featured strongly in the survey's sub-categories. Austin achieved the second-highest GDP growth of any US city, it also recorded the strongest per-capita increase in new business establishments. Other high-scoring Texan cities included McAllen, El Paso, San Antonio and Dallas. The national top-ten of best US cities for business growth included Boston (2), San Jose (4), Portland (5), Washington DC (6), San Francisco (7), Bridgeport (8), Salt Lake City (9) and Raleigh (10). Stockton, the Californian city that filed for bankruptcy last year, was placed at the bottom of the table.

The research, which is carried out annually by MarketWatch, a subsidiary of Dow Jones, examines regional business climates, prosperity of publicly traded companies and the resulting effects on local economies. In years past, similar MarketWatch studies focused mostly on the concentration of companies. But this year's examination tried to go deeper, in an effort to explain some of the underlying reasons why a region might be getting it right when it comes to fostering a healthy business environment. The sub-categories included: GDP growth, employment growth, concentration of patents, per-capita number of university degrees and the per-capita number of new businesses.

The 20 'Top US cities for business growth'

| | | | |
| --- | --- | --- | --- |
| Rank | City | State | Score |
| 1 | Austin | Texas | 1739 |
| 2 | Boston | Massachusetts | 1722 |
| 3 | Houston | Texas | 1653 |
| 4 | San Jose | California | 1645 |
| 5 | Portland | Oregon | 1616 |
| 6 | Washington | DC | 1613 |
| 7 | San Francisco | California | 1598 |
| 8 | Bridgeport | Connecticut | 1587 |
| 9 | Salt Lake City | Utah | 1574 |
| 10 | Raleigh | North Carolina | 1564 |
| 11 | Minneapolis | Minnesota | 1557 |
| 12 | Nashville | Tennessee | 1537 |
| 13 | New York City | New York | 1504 |
| 14 | Dallas | Texas | 1488 |
| 15 | Seattle | Washington | 1485 |
| 16 | Madison | Wisconsin | 1441 |
| 17 | Denver | Colorado | 1438 |
| 18 | San Diego | California | 1421 |
| 19 | San Antonio | Texas | 1414 |
| 20 | Pittsburgh | Pennsylvania | 1405 |

Category leaders:
GDP: San Jose, California
Listed company performance: Bridgeport, Connecticut
Employment growth: Nashville, Tennessee
Freight commerce: Memphis, Tennessee
Patents: San Jose, California
Economic performance: Austin, Texas
Bachelor degrees: San Francisco, California
Graduate degrees: Washington DC
Business climate: Boston, Massachusetts
Business growth: Austin, Texas

(All research by MarketWatch)


El Paso demolished its City Hall
to make way for baseball stadium
El Paso, 15 April 2013: Yesterday morning the Texan City of El Paso demolished its 10-storey City Hall to make way for a baseball stadium. It took some 10 seconds to flatten the 35-year old landmark building in a controlled implosion, which was watched by hundreds of people. A hotel in the city's downtown district even offered a special demolition package, including one overnight stay and a champagne breakfast with some of the best views of final moments of the building. The City Hall was second El Paso landmark which was demolished over the weekend. On Saturday, the gigantic chimney stacks of a former copper and lead smelter, which had been a feature of the city's skyline for more than 50 years, were also reduced to rubble.

The demolition of the City Hall and the redevelopment of the smelter site form part of an ambitious revitalisation plan for El Paso. Last November, voters approved a 'quality-of-life' bond to finance some 40 new projects, including new public parks, recreation centres and swimming pools, a cultural centre as well as a centre for performing arts. As part of the financial package, voters also endorsed an increased hotel occupancy tax.

The MountainStar Sports Group, which will lease the new US$50-million ballpark from the City, said in a statement that it had acquired the Tuscon Padres, a minor league Triple-A baseball team affiliated to the San Diego Padres. "We hope that the first home game of the 2014 season will be played in El Paso," the statement read.

Obama's muni bond proposals
find few friends among cities
Washington, 14 April 2013: US President Obama's budget proposals to limit the tax exemption for interest paid by municipal bonds has been widely criticised. Opponents to the president's plans include municipal organisations like the US Conference of Mayors and National League of Cities as well as Democrat and Republican members of Congress. According to a White House statement, the administration's plans for the fiscal year 2014 would limit the value of tax benefits for the top two per cent of earners to 28 per cent from the current 35 per cent.

Clarence Anthony, the President of the National League of Cities and former Mayor of South Bay, Florida, called the President's proposals disappointing. "This proposal undermines the President's laudable goal of expanding investment in our nation's poorly performing infrastructure," he added.

Anthony explained that municipal bonds were the primary mechanism utilised by cities to fund their infrastructure investments. "Capping the deduction amount and thereby limiting the exemption for interest earned on municipal bonds will significantly raise the costs for cities doing these projects. Research indicates that if this cap had been in place for the last decade, it would have cost cities an additional US$173 billion more for the same projects. This proposal would force cities - still recovering from the recession - to pull back projects or pass the costs on to their residents in order to go forward with much needed infrastructure projects," the former mayor detailed.

In a statement to Reuters, the US Conference of Mayors and the National Association of Counties added an example: "Virginia's Fairfax County paid $98.1 million in interest on its debt last year. It would have paid $14.6 million more under the cap and $41.8 million if the exemption were entirely eliminated."

Californian mayor wants to make
his city solar capital of the world
Los Angeles, 11 April 2013: America's Republicans are slowly, slowly changing their views about climate change. According to findings released this week by Gallup, the number of Republicans who worry a great deal about global warning has increased from 32 per cent a year ago to 40 per cent now. Democrats expressed a much greater concern, with 75 per cent saying that global warming posed a threat to our planet. One of the Republican Party's most outspoken proponents of green policies is Lancaster (CA) Mayor Rex Parris. In an interview with the New York Times he told reporters that climate change was a real threat and added: "I may be a Republican but I'm not an idiot."

Two years ago the mayor declared that he wanted to turn Lancaster into the solar energy capital of the US, if not the world. He backed up his bold statement with mandating that all new single-family homes had solar panels installed on their roofs. Mayor Parris told the New York Times that he wanted Lancaster to be the first US city that produced more electricity from solar power than it consumed on a daily basis. "This means Lancaster's rooftops, alfalfa fields and parking lots must be covered with solar panels to generate a total of 126 megawatts of solar power above the 39 megawatts already being generated and the 50 megawatts under construction," the mayor spelled out.

With the sharp fall of solar panel prices, the US in general and sunshine states like California and Arizona in particular have seen significant increase in the generation of photovoltaic energy. The US Solar Energy Industries Association reported that photovoltaic generating capacity rose 76 per cent in 2012 and more than 40 per cent of the country's solar capacity of 7,700 megawatts came on line last year.

While many Republican mayors are increasingly seeing the economic advantages of solar power - the industry is also a job creator - Republican-run states are less inclined to support it. The New York Times reported that earlier this year Ohio's Republican-dominated public utilities board blocked construction of a 50-megawatt solar facility on strip-mined land, while In Republican-controlled Florida, state law prohibited third parties from installing the rooftop solar panels and then selling power to the homeowner, thus relieving the homeowner of large upfront costs.

Costs are still the main reason why private homeowners are reluctant to fix solar panels on their roofs. While the price of panels has fallen dramatically during the past three years - largely due to competition from Chinese manufacturers - installation costs have gone up. Even though Lancaster Mayor Parris is convinced that going solar pays, experts can still not agree whether, over the lifetime of an installation, homeowners will financially be better off.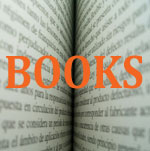 City Maytors' latest book 'Sustainability and the American City' has now been published. You may order your
FREE
copy now.
Order form

Voters deny Harrisburg mayor chance to run for second term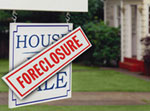 Poverty has shifted from American cities to suburbs
Ex-marine defeats
Jersey City mayor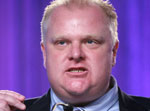 Toronto mayor threatens legal actions over video allegations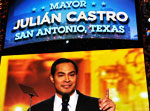 Julian Castro's victory marred by low turn-out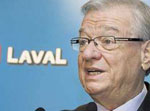 Former Canadian mayor accused of gangsterism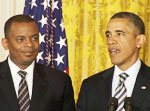 Charlotte mayor nominated as US transport secretary
(Photo: Anthony Foxx with US President Obama)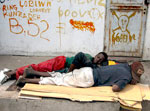 American cities accused of criminalising the homeless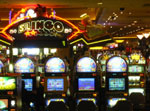 Opinions are hardening against Toronto mayor's casino project

Texan cities excel in US business ranking
(Photo: Austin, Texas)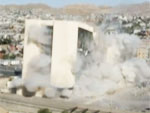 El Paso demolished its City Hall to make way for baseball stadium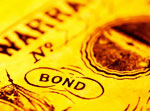 Obama's muni bond proposals find few friends among cities
Californian mayor wants to make his city solar capital of the world