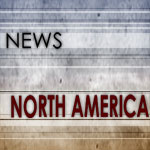 City Mayors reports news from and for towns and cities in North America




FRONT PAGE
Site Search
About us





Worldwide | Elections | North America | Latin America | Europe | Asia | Africa |




























News from cities in North America
NEWS SECTIONS: World news | Election news | News from Europe | News from North America | News from Latin America | News from Asia and Australia | News from Africa | Urban events | NEWS SPECIALS: The 2011 London riots | The 2010 Love Parade tragedy | Latest news story |


Canadian mayor to go on
trial on three fraud charges
Toronto, 11 December 2013: The mayor of London, Ontario, will go on trial in May to defend himself against three charges of fraud. Joe Fontana, who assumed office two years ago, is accused of using taxpayers' money to help pay for his son's wedding reception in June 2005. The mayor, who was a Member of Parliament at the time, is charged with fraud, breach of trust by a public official and passing forged documents. Fontana has denied any wrongdoing and refused to resign. He even indicated that he would seek in second term in October 2014.

The press has also raised the matter of the mayor's involvement in a suspended charity trust run by his son. It is alleged that despite the suspension the trust was still operating and using its charity number.

Joe Fontana, a member of the Liberal Party, won the 2010 mayoral contest by defeating the incumbent mayor Anne Marie DeCicco-Best by three percentage points. Four years earlier, in 2006, he was soundly beaten by her. During his 18 years as an MP, Fontana was often mentioned as a possible party leader.


Gay-friendly cities no longer the
sole preserve of northern USA
New York City, 23 November 2013: America's largest cities and those in states governed by Democratic administrations provide the most gay-friendly environments, while municipal administrations in smaller cities and in those located in southern states are least likely to have introduced laws protecting and benefitting the LGBT (Lesbian, Gay, Bi-sexual, Transsexual) communities. But, in a new report, some big cities in Republican states, where laws are less favourable to gays and lesbians, also scored well.

The Human Rights Campaign and the Equality Federation Institute, gave 25 out of 291 US cities surveyed a perfect score of 100. Naturally, many top-scorers are still cities in Democratic-leaning states that allow same-sex marriage, like New York, Boston, San Francisco, Los Angeles and Seattle. But Phoenix, Austin and Kansas City were also awarded maximum points.

The report's authors hope that publication of the Municipal Equality Index will encourage cities to introduce more gay-friendly city ordinances. San Antonio Mayor Julian Castro said his city had passed a series of non-discrimination laws after scoring 'only' 48 points in the inaugural report. This year's survey gave San Antonio a score of 86 points out of 100.

Atlanta Mayor Kasim Reed said he was proud to be mayor of the first deep southern city to achieve a perfect score of 100. He explained that Atlanta had a rich history of upholding equal opportunity to all people. "Atlanta's commitment to equality includes outlawing discrimination based upon a person's sexual orientation and gender identity."

In a introduction to the report, Richard Florida, director of the Martin Prosperity Institute at the University of Toronto, writes that when a city is inclusive it sends a signal that it is diverse and meritocratic. "the creative class cannot be bound by social categories of race, ethnicity, sexual orientation and more – that we as a society have imposed on ourselves. Creativity and economic growth require diversity," he explained.

State-by-state review of most gay-friendly US cities
(City with the highest score in each state
and all those cities scoring maximum points)

| | | |
| --- | --- | --- |
| State | City | Score |
| Alabama | Mobile | 21 |
| Alaska | Juneau | 23 |
| Arizona | Phoenix | 100 |
| Arkansas | Fayetteville | 46 |
| California | Long Beach | 100 |
| | Los Angeles | 100 |
| | Palm Springs | 100 |
| | San Diego | 100 |
| | San Francisco | 100 |
| | West Hollywood | 100 |
| Colorado | Denver | 99 |
| Connecticut | New Haven | 100 |
| Delaware | Rehoboth Beach | 62 |
| Florida | Tampa | 89 |
| Georgia | Atlanta | 100 |
| Hawaii | Honolulu | 72 |
| Idaho | Bose | 56 |
| Illinois | Chicago | 100 |
| Indiana | Bloomington | 70 |
| Iowa | Iowa City | 90 |
| | Davenport | 90 |
| Kansas | Lawrence | 55 |
| Kentucky | Lexington | 53 |
| Louisiana | New Orleans | 93 |
| Maine | Portland | 89 |
| Maryland | Baltimore | 100 |
| Massachusetts | Boston | 100 |
| | Cambridge | 100 |
| Michigan | Ann Arbor | 100 |
| Minnesota | Minneapolis | 100 |
| Mississippi | Jackson | 17 |
| Missouri | Kansas City | 100 |
| | St Louis | 100 |
| Montana | Missoula | 100 |
| Nebraska | Omaha | 64 |
| Nevada | Las Vegas | 91 |
| New Hampshire | Durham | 71 |
| New Jersey | Jersey City | 100 |
| New Mexico | Santa Fe | 78 |
| New York | New York City | 100 |
| North Carolina | Durham | 56 |
| North Dakota | Fargo | 49 |
| Ohio | Columbus | 100 |
| Oklahoma | Tulsa | 46 |
| Oregon | Portland | 100 |
| Pennsylvania | Philadelphia | 100 |
| Rhode Island | Providence | 81 |
| South Carolina | Brookings | 34 |
| Tennessee | Nashville | 61 |
| Texas | Austin | 100 |
| Utah | Salt Lake City | 87 |
| Vermont | Burlington | 73 |
| Virginia | Arlington | 76 |
| Washington State | Seattle | 100 |
| West Virginia | Charleston | 64 |
| Wisconsin | Madison | 100 |
| Wyoming | Cheyenne | 14 |

Other key findings:
• 291 cities with a population total of 77,851,822 were surveyed.
• 25 cities received perfect scores of 100 points.
• Of cities that scored 100, eight cities came from states without comprehensive relationship recognition and without statewide non-discrimination laws.
• 10% of cities scored over 96 points, 25% scored over 78 points. The average score was 57 points, half of cities scored over 60 points. 25% of cities scored 35 points or fewer; and 3.5% of cities scored 10 points or fewer.


The political eunuch
of Toronto City Hall
Toronto, 19 November 2013: After having been stripped of most of his powers by Toronto's city council, Mayor Rob Ford has become a political eunuch, albeit a blustering one and, unfortunately, one who can still further tarnish the city's standing in the world. Despite having admitted to smoking crack cocaine, buying illegal drugs while mayor, threatening to kill in a video and using obscene and homophobic language, Mayor Ford is adamant that he will not resign and even suggested that one day he might run for prime minister. Together with his brother, City Councillor Doug Ford, he has now launched a TV show called Ford Nation to appeal to his core supporters.

Last Friday, councillors voted 39 to 3 to suspend the mayor's authority to dismiss his deputy and took away his emergency powers. Yesterday, the council transferred the mayoral budget to the deputy mayor and stripped the mayor of most remaining powers. Rob Ford's staff will be allowed to join the deputy mayor's office and the mayor will no longer be able to chair executive committees. Nevertheless, as the council has now power to dismiss him, he can still represent and embarrass Toronto at home and abroad.

Many Torontonians look with envy across the border to the US, where voters in many cities have the option to recall a mayor. While Rob Ford supported the idea of recall legislation for Ontario during his election campaign, he must know be glad that British Columbia is the only Canadian province that allows such a process. "There are many priorities when it comes to bringing accountability to city hall and recall legislation is certainly one that I support," Ford said in 2010. So, unless he resigns or is convicted of a criminal offence, the mayor is safe until next October's elections. And there are no signs of Rob Ford resigning. In fact, he accused the council of staging a coup d'état and compared himself to Kuwait at the time when the country came under attack from Saddam Hussein.

Despite the mayor's admission that he smoked cocaine and bought illegal drugs, criminal lawyers were also skeptical that charges can be brought against him. "An admission is not enough. Police would need to be able to show that what he smoked was in fact cocaine. They would also need to know an approximate date for when the offence occurred and even to know where it occurred."


Video shows Toronto
mayor threatening to kill
Toronto, 10 November 2013: Until Rob Ford moved into Toronto City Hall, North America's fourth-largest city was described as 'like New York but run by the Swiss'. But with new revelations about the mayor's delinquent behaviour emerging almost daily, Toronto is on the verge of loosing its image of a pleasant, efficient but slightly bland city. While the mayor has relatively few powers - all major decisions have to be approved by the council – he represents and is paid to promote the Toronto brand, and that brand is now seriously tarnished, even if his supporters, commonly known as 'Ford Nation', still regard him as a loveable rogue.

Following Rob Ford's belated admission that he did smoke crack, a new video has emerged, showing the Toronto Mayor extremely drunk and threatening to kill. In the 77-second video, which was seen by City Mayors, Ford staggers around a dining room, gesticulating wildly and ranting. He is clearly heard shouting: "I'll rip his fucking throat out. I'll poke his eyes out. I'm a sick motherfucker dude." He continued to shout: "Cause I'm going to kill that fucking guy……Fifteen minutes is all I need....No holds barred brother, he dies or I die."

The Toronto Star, which showed the video on its website, said it could not identify the mayor's target. Moments after the video was posted, the mayor spoke to some reporters and blamed his behaviour again on the effects of drink. "I hope none of you have ever or will ever be in that state," Ford told reporters. The Mayor's lawyer later told The Associated Press the context of the video "was skeletal."

Rob Ford's lawyer also said the Mayor was considering going into rehab but added it was best to hear it from his own lips. "Mayor Ford needs to say what he plans to do himself because when you go left, he goes right." The lawyer added, thus indicating that even he is kept out of his client's loop. The mayor is certainly not sharing his thoughts with anyone in City Hall, other than maintaining that he would not resign and run for re-election next October.

Meanwhile, despite calls from all of Toronto's media for the Mayor to step aside and flagging support even from councillors once loyal to him, his poll ratings have remained strong, with 44 per cent of Torontonians saying he was doing a good job. "Hard-core members of 'Ford Nation' love him more than ever," one commentator wrote. After the first reports of the mayor's crack use surfaced last summer, his supporters organised 'Ford Fest' parties.


Toronto mayor insists
he never smoked crack
Toronto, 2 November 2013: Toronto's right-wing mayor refuses to resign despite the surfacing of a video that allegedly shows him smoking from a crack cocaine pipe. The city's Chief of Police, Bill Blair, said the video did not show conclusively what Mayor Rob Ford was smoking or whether a crime was committed but as a citizen of Toronto he was disappointed. "This is a traumatic issue for citizens of this city and the reputation of this city," he added.

The video, which was obtained during a police raid, seems to be identical to the one seen by journalists of the Toronto Star last May. According to the newspaper, Mayor Ford appears in the footage obviously impaired, smoking from a crack cocaine pipe and making homophobic and racist slurs. At the time the newspaper editor decided against publication of the video because its owners reportedly demanded $200,000 for it.

The recovery of the video occurred as part of a wider police initiative against drug- and gun-running gangs. It is alleged that Alexander Lisi, a driver and friend of the mayor, had links to one of the gangs. A computer with the video was discovered during a search of his apartment.

Lisi was arrested last Thursday and subsequently charged with extortion. A police spokesman also confirmed that following the original reporting of the video the police had started a surveillance operation against Rob Ford, which recorded several late-night meetings between him and Lisi. According to court documents the pair met more than 100 times between May and October of this year. "Police detected a pattern whereby Mr Ford would leave his car unattended at a petrol station close to his home, while Lisi would arrive in his car and place a package in the Mayor's vehicle."

Mayor Ford's lawyer reminded reporters that his client had repeatedly denied smoking crack cocaine, although he has admitted that he had smoked a "lot of marijuana" in the past. The lawyer also demanded that the video was shown in public and accused the police of pursuing a "political agenda".

At a press conference, Mayor Ford insisted he had no reason to resign. "I wish I could come out and defend myself. Unfortunately, I can't because it's before the courts," he said. He also that he would run in next year's mayoral election.


US cities to face many
years of financial woes
Washington DC, 1 November 2013: Detroit's bankruptcy earlier this year has America question the financial health of their big cities. Investors, who used to rely on municipal bonds to provide steady and safe returns, are evaluating the mix of their portfolios, while city employees fear for their jobs and, if they are nearing retirement age, the value of their pensions. While municipal defaults are still rare in the US - since 1954 only 63 towns and cities have filed for bankruptcy - many cities are facing challenges similar to those of Detroit.

Research by Merritt Research Services published recently in the Wall Street Journal shows that out of 250 cities, 114 have more debt now than in 2007. The authors of the research found that in 100 cities the real estate market had not yet recovered from the 2007/08 financial crisis. For most cities property taxes are the most important source of revenue. To add to the financial strain cities are facing, state aid has declined substantially. According to research by Pew Charitable Trusts, between 2009 and 2011 state aid to municipalities has been cut by US$31 billion, or 6.2 per cent. And the Nelson A Rockefeller Institute warns that even as the US economy picks up, state governments will first replenish their own reserves before increasing aid to cities.

Merritt Research Services is concerned about the health of municipal pension funds. According to the company's findings, about two-thirds of the 250 largest US cities saw their unfunded pension liabilities grow between 2007 and 2011. "Some cities are still putting off the day of reckoning: 61 put less cash into pension funds in 2012 than what actuaries recommended," Merritt says. Independently the National League of Cities reports that one in five cities have reduced pension benefits in the 2013 fiscal year.

Moody's Investors Service adds to the general gloom. In a recent research report, the company says that US local government today was facing more severe long-term fundamental credit challenges than at any time in the recent past. The report's authors explain that in the past municipal bankruptcy was more often than not triggered by temporary cash flow problems, while now they are increasingly down to fundamental problems such as outsize liabilities or stagnant revenues. "Such woes aren't as easily resolved through bankruptcy," Moody's said.


Canadian cities demand
action over housing crisis
Ottawa, 29 October 2013: With home prices rising up to five times faster than average household earnings, more and more Canadians are struggling to maintain adequate housing. Research suggests that since 2000, housing costs increased by almost 65 per cent, while the average after-tax household income only rose by 13 per cent. It is thought that one in four Canadians pay over 30 per cent of their taxed income on shelter.

Canadian cities have now launched a campaign urging federal and provincial governments as well as the private sector to develop a credible long-term housing plan. Gregor Robertson, Mayor of Vancouver and Chair of the Big City Mayors Caucus of the Federation of Canadian Municipalities (FCM) said that Canadian cities needed a stable and secure housing market that created jobs, attracted new workers, met the needs of seniors and young families and kept the most vulnerable citizens off the streets.

The high cost of housing in Canada is the most urgent financial issue facing Canadians today. According to Statistics Canada and the Bank of Canada, rising housing costs have pushed Canadians' personal debts to record levels and are putting Canada's national economy at risk with Canadians carrying more than CAN$1.1 trillion worth of mortgage debt.

A growing number of Canadians are being priced out of the housing market, putting pressure on a crowded rental market and crumbling affordable housing units, and forcing the most vulnerable citizens onto the streets. Compounding these problems is the coming expiry of $1.7 billion annually in federal affordable housing dollars with the greatest drop in funding, $500 million a year, ending between 2014 and 2019. This will put 200,000 units at risk and could lead to a crisis unless all orders of government take action.


Newark mayor officiates at gay
marriage before leaving office
Newark, 23 October 2013: Newark Mayor and senator-elect Cory Booker officiated at New Jersey's first gay marriage as one of his last public duties before he leaves office later this month. Last Friday the state's Supreme Court rejected an appeal by the Republican Governor Chris Christie to suspend a lower court ruling in favour of same-sex marriage. A spokesman for the mayor said that Mayor Booker was ecstatic that all New Jersey couples are now being treated equally. During his seven years in office the mayor had refused to officiate any weddings in protest to the state's ban on gay marriages. Other New Jersey mayors also started to marry gay couples as soon as the ban was lifted at 12:01 on Monday.

Last Wednesday Cory Booker won a special election to serve as New Jersey's second senator in the US Congress. The election became necessary after former Senator Frank Lautenberg died in June. Booker will serve the late senator's remaining 15 months before having to stand for re-election in November 2014.


Progressive mayors win
in Canadian boom towns
Calgary, 22 October 2013: Canada's most popular mayor was returned to City Hall by an overwhelming majority of voters. Calgary Mayor Naheed Nenshi, who this summer became a national figure as he organised the city's recovery from devastating floods, captured almost three-quarters of the vote in yesterday's municipal elections held across Alberta. He is said to have worked so hard during the June deluge that at one stage a Twitter campaign urged the mayor to get some sleep. In Edmonton, the province's second-largest city, Don Iveson, a good friend of Nenshi, will succeed the outgoing mayor, Stephen Mandel, who, after nine years in office, did not stand for another term.

Both, Mayor Nenshi and mayor-elect Iveson represent a new breed of Canadian city leaders. In a part of the country, which used to vote conservative politicians into office, they pursue progressive policies without following left or right agendas. They both favour environmental responsibility in a province made wealthy by oil and gas, promote public transport schemes and favour investment over fiscal austerity. They will also push for new city charters, which would give Calgary and Edmonton more responsibility for services and increase their taxation powers.

Naheed Nenshi's popularity is nothing short of amazing. In 2010, the underdog candidate became Canada's first Muslim mayor with less than 40 per cent of the vote, yesterday he won close to 75 per cent. His personal popularity is now so great that it might cause resentment among city councillors. A political analyst from Mount Royal University said that the mayor might be king of Calgary but he is not king of City Hall. A number of councillors oppose the mayor and his plans to increase suburban development levies. Indeed, the mayor is conscious of his sometimes fraught relationship with the council. During the election campaign he told a local newspaper that he could win the elections but lose the council.

Elsewere in Alberta, Melissa Blake won her fourth term as mayor of Wood Buffolo. In Red Deer, councillor Tara Veer was elected mayor, while in Medicine Hat the incumbent mayor was defeated by a veteran member of the city council.

As from this election, all municipal politicians will now serve four-year terms instead of three.


American cities foresee first
revenue increase since 2006
Washington, 12 October 2013: US city treasurers have become more hopeful about their finances. Research, released two days ago, shows that city revenues are likely to increase this year after having declined year-on-year since the beginning of the economic recession. The American National League of Cities (NLC) reported that cities' general fund revenues are expected to rise, the first time since 2006, although only by about 0.1 per cent. The League also pointed out that municipal expenditure across the country was still growing by almost 1.5 per cent and a spokesman stressed that while cities are starting to see improvement, they know that it's tenuous.

Clarence Anthony, the NLC's Executive Director, said in an interview that while conditions were improving, city budget capacity remained limited with revenue and expenditure projections pointing to a continued slow recovery. "Property tax revenues are registering a decline for the third year in a row and nearly half of America's city finance officers are very concerned about the uncertainty in federal and state budgets and cuts in aid and transfers. "This recovery could be overwhelmed by the inability of the federal government to put its house in order. Cities will feel the impact of the current government shutdown and will certainly feel the consequences of the nation not raising the debt ceiling on time," he warned.

According to the report by NLC, cities were making needed changes to ensure healthy balance sheets. For much of the past two decades the most common action taken to boost city revenues has been to increase the amount of fees charged for services. This year, two in five (39%) city finance officers report that their city has raised fee levels. Additionally, around one in four cities increased the number of fees that are applied to city services (22%), and one in five (19%) cities increased the local property tax in 2013. Increases in sales, income or other taxes are even less common than property tax increases, and this continued to be the case in 2013. Reducing the size of the municipal workforce is the most common action cities have taken to decrease their costs.

The National League of Cities is America's oldest and largest organisation devoted to strengthening and promoting cities. It represents1,700 member directly cities and through 49 state municipal leagues more than 19,000 cities and towns, home to 218 million Americans.

Government shutdown
threatens Washington DC
Washington DC, 9 October 2013: With Washington DC being under the financial control of the US Congress and with more than 140,000 federal employees, the American capital is more exposed than any other US city to the dangers of possible government shut-down. The US constitution grants Congress exclusive jurisdiction over the Federal District and while the city administration can set some local taxes, they leave a structural budget deficit of up to one billion dollars a year. Congress makes up the shortfall by providing a variety of grants. Washington's Mayor Vincent Gray has now written to President Obama and congressional leaders warning that the city faces unprecedented consequences due to its lack of budget autonomy. The mayor wrote that a shutdown of this length without permitting the District to use its own funds was unprecedented.

During the most recent previous federal government shutdown, which lasted 21 days from 16 December 1995 to 6 January 1996, Congress and President Bill Clinton agreed to allow the District to spend its own money to resume local operations and services after five days. The current shutdown is now nine days old, but the District has not yet been granted the ability to spend its own local funds for local services taken for granted in other states and cities. This is revealing unforeseen problems that are unique to the District.

Mayor Gray noted that, for the first week of the federal shutdown, the District has been able to draw on reserve funds to pay its expenses – but that those funds will soon be depleted. Meanwhile, the District is already prohibited from spending federal pass-through funds. This endangers a host of functions in the District that other states and municipalities are able to perform – such as payments to Medicaid providers or grants that are keeping the District's new statewide health-benefits exchange running – imposing a special burden on the District during a federal shutdown that no other state or city must bear.

Additionally, the Mayor pointed out, the entire Washington region's public safety is being compromised by the shutdown. Unlike any other city in the nation, the federal government shutdown prohibits the District from distributing Urban Areas Security Initiative (UASI) funding to states, counties, and cities within the Washington metropolitan region. This funding supports the protection of strategic and high-visibility targets in our area.

Extract from Mayor Gray's letter to President Obama and the leaders of the US Senate and House of Representatives:
"In no other part of our country are Americans facing the loss of basic municipal or state services due to the federal government shutdown. Families in Chicago, Cincinnati and Las Vegas are not worried that their local governments won't be able to maintain basic services like schools, police and fire protection, or trash collection – and neither should families here in the District of Columbia. But once again, our citizens find themselves innocent bystanders to a federal government shutdown – made even more insulting because we have no voting voice in Congress – and an archaic and unjust federal law prevents us from spending our own local tax dollars to provide services for which our residents have already paid. This is simply unconscionable. And it is long past time for the District's budget to be decoupled from the federal budget."

Detroit to get federal
money but no bailout
Detroit, 28 September 2013: The US government has decided to provide bankrupt Detroit with up to US$320 million in aid, but it must not be called a bailout. Anyway, $320 million would not bail out a city with more than $18 billion of debt. With the Republican-controlled House of Representatives hostile to any bailout legislation, President Obama is using existing funds and tax credits as well as working with the private sector to help the stricken city.

Part of the money will be used to demolish blighted residential buildings and to jump start neighbourhood re-development. Detroit's under-resourced police force will receive several millions for additional police officers. With 52 murders per 100,000 residents, Detroit is the most dangerous large city in the US. According to a report by Detroit Future City, the city has almost 70,000 abandoned homes and 80,000 empty pieces of land, amounting to 20 square miles of vacant land, about the size of Manhattan.

Senior members of President Obama's cabinet yesterday met Detroit's emergency manager Kevyyn Orr and officials from the Michigan state government to discuss details of the Washington-proposed aid package. Gene Sperling, who heads an inter-agency working group on Detroit, said he was determined to ensure that the federal government was an active partner in supporting the revitalisation of the city.

Detroit, once an auto-manufacturing powerhouse, declared the largest US municipal bankruptcy in history on 18 July after years of decline during which its population fell by more than half, to 700,000 from 1.8 million. The city has more than $18 billion in long-term debt and is plagued by unreliable buses, broken street lights and long response times for police and ambulances.

The state appointed emergency Manager Kevyn Orr took over city finances in March.


New York contenders
square up to each other
New York City, 26 September 2013: While the Democratic candidate for New York City mayor has been endorsed by US President Barrack Obama, his Republican rival could not hide his disappointment when the city's outgoing mayor Michael Bloomberg refused to back any of the contenders vying to take over his job after the 5 November elections. Bill de Blasio's lead in the opinion polls has been strengthening since he was confirmed as the Democratic candidate. Meanwhile Republican Joseph Lhota has started a scare-tactics campaign to make up for lost ground. He has accused his opponent of being a 'democratic socialist', a somewhat derogatory term in the US.

Lhota cited de Blasio's humanitarian work in Nicaragua for the leftist Sandinista government in the 1980s, during a time when the Reagan administration covertly backed the opposition right-wing Contras. Lhota also criticised his Democratic rival for spending his honeymoon in Cuba and said that supporting the Sandinistas, who were fighting Americans as well as capitalism, was absolutely not the right thing to do during the Cold War.

But, in an editorial, The New York Times defended de Blasio, saying that quite a few liberal-left students and young people in the 1980s supported revolutionary movements in Central America. "They may have been more than a touch naïve about the nature of these movements, but they at least realised that these nations had suffered terribly at the hands of US-supported dictators."

During a fund-raising event earlier this week, President Obama introduced Bill de Blasio as the next mayor of the greatest city on earth. "I am confident he is going to continue to move New York in a direction where everybody has a chance to get ahead."

In addition to the Democratic and Republican contenders, the November mayoral election will also be contested by a number of 'minor' candidates, with a former Democrat posing a threat to de Blasio's chances of winning in a tight race. Adolfo Carrion, who served as Bronx borough president before joining the Obama administration as an urban policy adviser, is backed by the libertarian Independence Party of New York.


Very few women mayors
in America and the world
New York City, 20 September 2013: On 5 November this year, Americans will be choosing mayors in more than 400 cities but it can already be safely predicted that very few women will be elected. Currently less than 20 per cent of US cities have women at the top. And the number of female mayors in large US cities is even more lamentable. Houston's Annise Parker is the only female city leader who runs a top-ten city, while only 12 out of America's 100 largest cities have women mayors.

The political pressure group 'Emily's List', which raises money for female political candidates, has endorsed ten women running for mayor this November, including candidates in Minneapolis, Dayton and Tacoma. The group had also planned to support Christine Quinn in New York and Anita Lopez in Toledo but neither survived the primaries.

America's first female mayor is thought to be Susanna Salter, who was elected Mayor of Argonia (Kansas) in 1887. Her election was reported in newspapers on both sides of the Atlantic.

The situation in the US is not unique. Across the world, there are very few large cities with women mayors. Recent research by City Mayors has found that less than 20 of the world's most important 130 cites are led by women. Notable female mayors include Patricia de Lille (Cape Town), Sandrine Salerno (Geneva), Susana Villarán (Lima), Ana Botella Serrano (Madrid), Lisa Scaffidi (Perth), Clover Moore (Sydney) Hanna Gronkiewicz-Waltz (Warsaw) and Corine Mauch (Zurich).

Since 2004, the World Mayor Project has honoured four women as winners or runners-up. In 2005: Dora Bakoyannis (Athens) and Hazel McCallion (Mississauga); in 2008: Helen Zille (Cape Town) and in 2012: Lisa Scaffidi (Perth).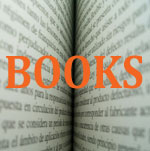 City Maytors' latest book 'Sustainability and the American City' has now been published. You may order your
FREE
copy now.
Order form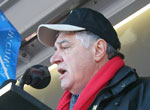 Canadian mayor to go on trial on three fraud charges
(Photo: London Mayor Joe Fontana)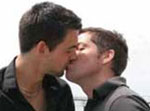 Gay-friendly cities no longer the sole preserve of northern USA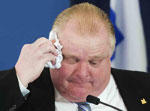 The political eunuch of Toronto City Hall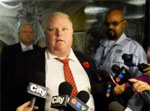 Video shows Toronto mayor threatening to kill
Toronto mayor insists he never smoked crack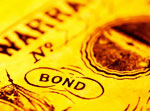 US cities to face many years of financial woes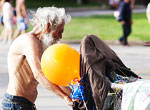 Canadian cities demand action over housing crisis
(Photo: Homeless man in Toronto)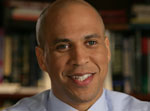 Newark mayor officiates at gay marriage before leaving office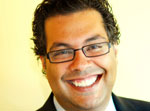 Progressive mayors win in Canadian boom towns
(Photo: Calgary Mayor Naheed Nenshi)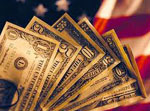 American cities foresee first revenue increase since 2006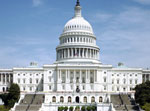 Government shutdown threatens Washington DC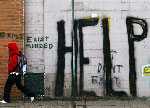 Detroit to get federal money but no bailout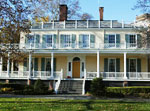 New York contenders square up to each other
(Photo: Gracie Mansion, the official residence of the Mayor of New York)
Very few women mayors in America and the world
(Photo: Houston Mayor Annise Parker)