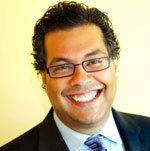 Calgary Mayor Naheed Nenshi, in office since October 2010





FRONT PAGE
Site Search
About us | Quiénes somos |
A propos de nous | Über uns |
Mayor Monitor
Directories
Events
Debate




Index of mayors
Canadian Mayors
Mayors from The Americas
The World Mayor Project
Largest cities and their mayors
Calgary and Toronto mayors

Mayors from Canada and the US (Former mayors in italics)
| Akron | Albuquerque | Atlanta (Franklin) | Atlanta (Reed) | Baltimore | Boston | Calgary | Chicago Emanuel | Chicago Daley | Columbus | Dayton | Denver | Detroit (Bing) | Detroit (Kilpatrick) | Edmonton | Harrisburg | Honolulu | Houston (Parker) | Houston (White) | London (Ontario) | Los Angeles | Louisville | Memphis | Miami | Minneapolis | Mississauga | News Orleans (Landrieu) | New Orleans (Nagin) | Newark | New York | Oakland | Oklahoma City | Phoenix | Philiadelphia | Pittsburgh | Pomona | Portland (Adams) | Portland (Potter) | Providence | Salt Lake City (Anderson) | Salt Lake City (Becker) | San Francisco | Seattle (McGinn) | Seattle (Nickels) | South Bay | Southfield | Stamford | Surrey BC | Toronto | Trenton | Tulsa | Washington DC | Winnipeg |




City Mayors reports news from towns and cities around the world. Worldwide | Elections | North America | Latin America | Europe | Asia | Africa |




City Mayors ranks the world's largest, best as well as richest cities and urban areas. It also ranks the cities in individual countries, and provides a list of the capital cities of some 200 sovereign countries. More




City Mayors profiles city leaders from around the world. More




City Mayors describes the history, architecture and politics of the greatest city halls in the world. More




Mayors from The Americas, Europe. Asia, Australia and Africa compete for the World Mayor Award. More




Use Mayor Monitor to rate the performance of mayors from across the world More




In your opinion: Praise Criticise. Write




City Mayors reports political events, analyses the issues and depicts the main players. More




City Mayors describes and explains the structures and workings of local government in Europe, The Americas, Asia, Australia and Africa. More




City Mayors deals with economic and investment issues affecting towns and cities. More




City Mayors describes and explains financial issues affecting local government. More




City Mayors reports urban environmental developments and examines the challenges faced by cities worldwide. More




City Mayors reports on and discusses urban development issues in developed and developing countries. More



City Mayors reports on developments in urban society and behaviour and reviews relevant research. More




City Mayors invites readers to write about the people in their cities. More




City Mayors examines city brands and marketing. More




City Mayors lists and features urban events, conferences and conventions aimed at urban decision makers and those with an interst in cities worldwide. More




City Mayors deals with urban transport issues in developed and developing countries and features the world's greatest metro systems. More




City Mayors examines education issues and policies affecting children and adults in urban areas. More




City Mayors investigates health issues affecting urban areas with an emphasis on health in cities in developing countries. More




City Mayors reports on how business developments impact on cities and examines cooperation between cities and the private sector. More




City Mayors examines the contributions history and culture make to urban society and environment. More




City Mayors examines the importance of urban tourism to city economies. More




City Mayors questions those who govern the world's cities and talks to men and women who contribute to urban society and environment. More




City Mayors profiles national and international organisations representing cities as well as those dealing with urban issues. More




City Mayors reports on major national and international sporting events and their impact on cities. More




City Mayors lists cities and city organisations, profiles individual mayors and provides information on hundreds of urban events. More


Toronto and Calgary mayors
offer different views on cities
By Christopher Hume,
Architecture and Urban Correspondent, Toronto Star
20 February 2011: Naheed Nenshi, Calgary's Toronto-born mayor, is now thge city's mayor. Though he has scrupulously avoided the obvious comparison during his triumphant homecoming this week, in his native city Nenshi can only be seen as everything Toronto's current mayor Rob Ford is not, i.e. articulate, urban, informed, and best of all, optimistic.

Born in Toronto, raised in Calgary, Naheed Nenshi is the son of Ismaili Muslim immigrants from Tanzania. Much has been made of this, but in fact what sets him apart and makes him important is what he says, especially about cities. He is one of those rare city politicians who actually loves the city. By contrast, Toronto Mayor Rob Ford was elected around the same time as Nenshi on a promise to wage war on the city.

In Mayor Ford's world, the city is the enemy. It stands in the way of people and prosperity. In Nenshi's, the city is our saviour. Its unique qualities — what he calls density, diversity and a sense of discovery — are essential to continued success, economic, social and cultural.

Despite their very considerable differences, both Nenshi and Ford represent a rejection of politics-as-usual. Clearly, then, Calgary and Toronto are not at the same point in their civic evolution.

The Ford backlash came from a population fed up with being exhorted to get out of their cars, walk, ride a bike or take transit. His supporters, who couldn't give a toss about global warming or the urban agenda, just want the usual — lower taxes and an end to congestion.

Nenshi, on the other hand, connected with Calgarians who desire a more urban city, not endless sprawl. His talk about civic engagement and "politics in full sentences" resonated with an electorate tired of the usual left/right squabbling.

But Nenshi should be aware of how Torontonians reacted after seven years of a civic regime that demanded more of its citizens. The election was held barely three months ago, but the dismantling of the city has already begun in earnest.

And Nenshi's line about politics in full sentences is painful in a city whose Chief Magistrate speaks not in full sentences but syllables. As long as "gravy train" is the answer, there's no question to which Ford can't respond.

Nenshi's call for "a broad national debate" on urban issues falls on deaf ears at Toronto City Hall. His desire for "radical reform on how we fund cities" will find no believers among this administration. Nenshi's notion for a municipal income tax of the sort long implemented in other countries won't win converts in this burg.

Here, the politics of optimism have given way to the politics of fear and loathing.

Toronto's regression into civic infantilism is a reminder of the fragility of the urban fabric. Within the context of Canada, a country in which there's little national debate about cities, it is worrisome that the largest urban jurisdiction has withdrawn into itself. Given that the overwhelming majority of Canadians now inhabit towns and cities, our silence is deafening.

It will be up to Nenshi to advance the urban cause on Toronto's behalf. No doubt he's ready, willing and able, but that's too much to ask of one person "When cities work," Nenshi argues, "they are innovative and creative. The success of our cities is the success of our nation."

Though the need for "a more robust urban agenda" predates both mayors, it now falls to them to fight the battle. However, with Toronto and Ford missing in action in action, the chances of victory are slim.