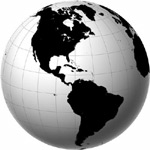 Mayors from The Americas





FRONT PAGE
Site Search
About us | Quiénes somos |
A propos de nous | Über uns |
Mayor Monitor
Directories
Events
Debate




African American Mayors
Mayors from Africa
Mayors from Asia & Australia
Mayors from The Americas
Mayors from Europe
Mayors and political parties
World's largest cities
and their mayors 2010

Country sections
Argentine Mayors
Belgian Mayors
Brazilian Mayors
British Mayors
Canadian Mayors
Chilean Mayors
Colombian Mayors
Czech Mayors
French Mayors
German Mayors
Italian Mayors
Japanese Mayors
Mexican Mayors
South African Mayors
Spanish Mayors
US Mayors

Local government in The Americas:
| Argentina | Bolivia | Brazil | Canada | Caribbean | Chile | Mexico | Peru | USA | Venezuela |

Local government in Europe:
| Cyprus | France | Germany | Gibralta | Greece | Iceland | Ireland | Italy | Kosovo | Malta | Portugal | Russia | Spain | UK1 | UK2 |

Local government in Asia and Australia
| Australia | China | India | Indonesia | Japan | Malaysia | Philippines | Singapore | South East Asia | South Korea | Thailand | Turkey |

Local government in Africa
| South Africa |





City Mayors reports news from towns and cities around the world. Worldwide | Elections | North America | Latin America | Europe | Asia | Africa |




City Mayors ranks the world's largest, best as well as richest cities and urban areas. It also ranks the cities in individual countries, and provides a list of the capital cities of some 200 sovereign countries. More




City Mayors profiles city leaders from around the world. More




City Mayors describes the history, architecture and politics of the greatest city halls in the world. More




Mayors from The Americas, Europe. Asia, Australia and Africa compete for the World Mayor Award. More




Use Mayor Monitor to rate the performance of mayors from across the world More




In your opinion: Praise Criticise. Write




City Mayors reports political events, analyses the issues and depicts the main players. More




City Mayors describes and explains the structures and workings of local government in Europe, The Americas, Asia, Australia and Africa. More




City Mayors deals with economic and investment issues affecting towns and cities. More




City Mayors describes and explains financial issues affecting local government. More




City Mayors reports urban environmental developments and examines the challenges faced by cities worldwide. More




City Mayors reports on and discusses urban development issues in developed and developing countries. More



City Mayors reports on developments in urban society and behaviour and reviews relevant research. More




City Mayors invites readers to write about the people in their cities. More




City Mayors examines city brands and marketing. More




City Mayors lists and features urban events, conferences and conventions aimed at urban decision makers and those with an interst in cities worldwide. More




City Mayors deals with urban transport issues in developed and developing countries and features the world's greatest metro systems. More




City Mayors examines education issues and policies affecting children and adults in urban areas. More




City Mayors investigates health issues affecting urban areas with an emphasis on health in cities in developing countries. More




City Mayors reports on how business developments impact on cities and examines cooperation between cities and the private sector. More




City Mayors examines the contributions history and culture make to urban society and environment. More




City Mayors examines the importance of urban tourism to city economies. More




City Mayors questions those who govern the world's cities and talks to men and women who contribute to urban society and environment. More




City Mayors profiles national and international organisations representing cities as well as those dealing with urban issues. More




City Mayors reports on major national and international sporting events and their impact on cities. More




City Mayors lists cities and city organisations, profiles individual mayors and provides information on hundreds of urban events. More

Mayors from The Americas
By Andrew Stevens and Guy Burton
with additional research by Tann vom Hove
2 January 2010: Throughout Latin America, directly elected mayors are the norm. What differs is their titles and responsibilities. In most Spanish-speaking countries, the mayor is known as the alcade, while in Argentina and Paraguay they are intendentes. In Brazil, the prefeito leads the municipality. Powers vary considerably, from Venezuela where councils have the most impact locally, to Panama where they perform a much smaller role. In the US and Canada, the responsibilities and forms of city leadership in each locality are mostly determined by the state government.

Argentina | Belize | Bolivia | Brazil | Canada | Chile | Colombia | Costa Rica | Cuba | El Salvador | Ecuador | Guatemala | Guyana | Honduras | Mexico | Nicaragua | Panama | Paraguay | Peru | USA | Uruguay | Venezuela |


Argentina
Aroun

d 1,000 municipalities in 23 provinces
Mayors' term of office: four years
Election: direct
Responsibilities: environment, planning, sewerage, waste
Capital: the Autonomous City of Buenos Aires as capital is the federal district and is led by an elected Chief of Government, comparable to an intendente. It is not part of Buenos Aires province and is further divided into 15 comunas (communes), each governed by an elected committee.
Mayors:
Buenos Aires: Mauricio Macri
Florencio Varela: Julio César Pereyra
General Roca: Carlos Soria
La Plata: Pablo Bruera
San Martín de los Andes: Luz Sapag
Santa Fe: Mario Barletta
Please email us with the names of additional cities and mayors

Belize
192 community councils, seven town councils and two city

councils
Mayors' term of office: three years
Election: direct
Responsibilities: culture & leisure, environment, planning, roads, utilities, waste
Capital: the seat of government was moved to Belmopan in the interior in 1970 and is one of two city councils, the other being Belize City.
Mayors:
Belize City: Zenaida Moya
Belmopan: Simeon Andrew
Please email us with the names of additional cities and mayors

Bolivia
Around 3

20 municipalities in nine departments
Mayors' term of office: five years
Election: direct
Responsibilities: culture & leisure, education, health, welfare
Capital: La Paz is the administrative capital of Bolivia, a municipality and the capital of the La Paz department.
Mayors:
La Paz: Juan Del Granado
Sucre: Aydeé Nava
Vacas: Salomé González
Please email us with the names of additional cities and mayors

Brazil


Around 5,000 municipalities in 26 states
Mayors' term of office: four years
Election: direct
Responsibilities: education, environment, planning, social inclusion, transport
Capital: Brasília, the Federal District, is governed as a state, despite its size.
Mayors:
Belo Horizonte: Marcio Lacerda
Curitiba: Carlos Richa
Guaralhos: Eloi Pieta
Porto Alegre: José Fogaca
Recife: Joao Paulo Lima e Silva
Rio de Janeiro: Eduardo Paes
Sao Paulo: Gilberto Kassab
Please email us with the names of additional cities and mayors

Canada


3,647 councils in 10 provinces and three territories
Mayors' term of office: varies by province, either three or four years
Election: direct
Responsibilities: culture & leisure, economy, planning, public safety, roads, transport, water & sewerage
Capital: while Canada is a federal system, there is no federal capital. The capital Ottawa is organised as both a city council and part of the National Capital Region alongside other municipalities. A National Capital Commission organises many services in the region.
Mayors:
Calgary: Naheed Nenshi
Edmonton: Stephen Mandel
Halifax: Peter Kelly
London (Ontario): Anne Marie DeCicco-Best
Mississauga: Hazel McCallion
Montreal: Gérald Tremblay
Ottawa: Jim Watson
Quebec City: Régis Labeaume
Surrey, BC: Dianne Watts
Toronto: Rob Ford
Vancouver: Gregor Robertson
Victoria: Dean Fortin
Winnipeg: Sam Katz
Please email us with the names of additional cities and mayors

Chile
346 co

mmunes in 15 regions
Mayors' term of office: four years
Election: direct
Responsibilities: education, environment, leisure, planning, roads, waste
Capital: the municipality of Santiago is one of 32 communes in Santiago province, though five other communes generally considered to be part of the Greater Santiago conurbation can be found in neighbouring provinces.
Mayors:
Concepción: Jacqueline van Rysselberghe
Quilicura: Carmen Romo Sepúlveda
Puente Alto: Manuel José Ossandón
Santiago: Pablo Zalaquett Said
Valparaíso: Aldo Cornejo
Please email us with the names of additional cities and mayors

Colombia


1,119 municipalities in 32 departments
Mayors' term of office: four years
Election: direct
Responsibilities: culture, economy, education, health, leisure, public safety
Capital: Bogotá as Capital District is of department level in Colombia's constitution. It is further divided into 20 localities, each with an elected committee and a mayor appointed by the capital's mayor.
Mayors:
Barranquilla: Alejandro Char Chaljub
Bogotá: Samuel Moreno
Cartagena: Judith Pinedo
Medellín: Alonso Salazar Jaramillo
Santiago de Cali: Jorge Ivan Ospina
Please email us with the names of additional cities and mayors

Costa Rica

81 cantons in seven provinces
Mayors' term of office: four years
Election: direct
Responsibilities: culture & leisure, environment, waste, water & sewerage, welfare
Capital: San José is both national capital and capital of the San José province.
Mayors:
Cartago: Rolando Rodríguez Brenes
Puntarenes: Agnes Gomez Franceschi
San José: Johnny Araya
Please email us with the names of additional cities and mayors

Cuba

170 municipalities in 14 provinces
Mayors' term of office: two and a half years
Election: indirect
Responsibilities: construction, education, environment, health, housing, public services, waste, welfare
Capital: Havana is both a city and a province and is further divided into 15 municipalities.
Mayors:
Havana: Juan Contino Aslán
Please email us with the names of additional cities and mayors

El Salvador
262 mu

nicipalities in 14 departments
Mayors' term of office: three years
Election: direct
Responsibilities: environment, health, waste
Capital: San Salvador is both national capital and capital of the province.
Mayors:
Armenia: Carlos Rivera Molina
Comalapa: Moisés Antonio Marín Santamaría
Concepción Quetzaltepeque: Miguel Angel Funes Mena
San Salvador: Norman Quijano
Santa Ana: Orlando Mena
Santa Tecla: Oscar Ortiz
Please email us with the names of additional cities and mayors

Ecuador

226 cantons in 24 provinces
Mayors' term of office: four years
Election: direct
Responsibilities: culture & leisure, environment, fire, planning, water & sewerage
Capital: the Metropolitan District of Quito is also the capital of the Pichincha province. It is further divided into 32 parishes for administrative purposes.
Mayors:
Babahoyo: Jonny Terán Salcedo
Cuenca: Gil Ramírez Dávalos
Guayaquil: Jaime Nebot
Quito: Augusto Barrera
Please email us with the names of additional cities and mayors

Guatemala
332 m

unicipalities in 22 departments
Mayors' term of office: four years
Election: direct
Responsibilities: environment, planning, transport
Capital: Guatemala City is both national capital and capital of the department. It is further divided into 25 zones for administrative purposes.
Mayors:
Guatemala City: Alvaro Arzú
Villa Neuva: Salvador Gándara
Please email us with the names of additional cities and mayors

Guyana

Six municipalities, 65 neighbourhood councils in 10 regions
Mayors' term of office: one year
Election: indirect
Responsibilities: waste
education, health, roads (jointly with regions)
Capital: Georgetown is a municipality and not covered by any region.
Please email us with the names of additional cities and mayors

Honduras


298 municipalities in 18 departments
Mayors' term of office: four years
Election: direct
Responsibilities: fire, roads, water
Capital: Tegucigalpa is the Central District defined in the constitution as the national capital and is also capital of the Francisco Morazán department.
Mayors:
Choloma: Polo Crivelli
Comayagua: Carlos Miranda
Tegucigalpa: Ricardo Alvarez
Please email us with the names of additional cities and mayors

Mexico


2,411 municipalities in 31 states
Mayors' term of office: three years, limited to one term
Election: direct
Responsibilities: culture & leisure, environment, roads, transport, waste, water & sewerage (education, fire and police jointly with state government)
Capital: Mexico City, as Federal District, enjoys parity with Mexico's 31 states. Its Head of Government is elected for a six-year term. The Federal District is further divided into 16 boroughs, each with its own mayor.
Mayors:
Fortín de las Flores: Ángel Sánchez Rincón
Guaymas: Antonio Francisco Astiazarán Gutiérrez
Hermosillo: Javier Gándara Magaña
Jilotepec: Jesús Sánchez García
Juárez: José Reyes Ferriz
Mexico City: Marcelo Ebrard
Puebla: Blanca Acalá
Puerto Peñasco: Heriberto Rentería Sánchez
Tlajomulco de Zuniga: Enrique Alfaro Ramirez
Zapopan: Hector Vielma Ordoñez
Please email us with the names of additional cities and mayors

Nicaragua


153 municipalities in 15 departments
Mayors' term of office: four years
Election: direct
Responsibilities: culture & leisure, education, health, housing, water
Capital: Managua is also capital of the department of the same name.
Mayors:
Managua: Alexis Argüello
Please email us with the names of additional cities and mayors

Panama


10 cities, nine provinces and three territories
Mayors' term of office: five years
Election: direct
Responsibilities: economy, public works
Capital: Panama City is one of 11 districts in Panama province and is itself further divided into 23 districts.
Mayors:
Panama City: Juan Carlos Navarro
Santa Fé: Albertina de Castrellon
Please email us with the names of additional cities and mayors

Paraguay


Around 250 districts in 17 departments
Mayors' term of office: five years
Election: direct
Responsibilities: culture & leisure, education, environment, planning, public safety, sewerage, transport, welfare
Capital: Ascunción is an autonomous district and not part of any department.
Mayors:
Asunción: Evangelista Troche de Gallegos
Ciudad del Este: Sandra Mac Leod de Zacarias
Limpio: Octaciano Claudio Gomez Berlangieri
Please email us with the names of additional cities and mayors

Peru


1,833 districts in 25 regions
Mayors' term of office: four years
Election: direct
Responsibilities: Culture & leisure, housing, planning, transport
Capital: the Metropolitan Municipality of Lima is both national capital and capital of Lima Province, autonomous of any region. The mayor of Lima is both mayor of the metropolitan district and of Lima Province itself (one of 43 districts in the province). It is not part of Lima Region.
Mayors:
Arequipa: Simón Balbuena Marroquín
Chiclayo: Roberto Torres Gonzales
Chimbote: Estuardo Díaz Delgado
Lima: Susana Villaran
Trujillo: César Acuña Peralta
Please email us with the names of additional cities and mayors

USA


Around 1,200 cities* in 50 states
Mayors' term of office: two or four years, some term limited
Election: direct
Responsibilities: economy, environment, housing, planning, public safety, roads, utilities, waste, welfare
Capital: Washington, District of Columbia as the federal district is not in any state and is governed by the city council headed by the mayor. Its services therefore cover some which would ordinarily be provided at state level. It is further divided into 37 Advisory Neighborhood Commissions areas.
Mayors:
Akron: Donald Plusquellic
Albuquerque: Richard Berry
Alexandria: Bill Euille
Anaheim (CA): Tom Tait
Ann Arbor (Michigan): John Hieftje
Arlington: Robert Cluck
Athens (Georgia): Nancy Denson
Atlanta: Kasim Reed
Augusta (Georgia): Deke Copenhaver
Austin: Lee Leffingwell
Baltimore: Stephanie Rawlings-Blake
Baton Rouge, LA: Melvin
Boston: Thomas Menino
Bowling Green: Elaine Walker
Buffalo (NY): Byron Brown
Burnsville (MN): Elizabeth Kurtz
Charlotte (NC): Anthony Foxx
Chicago: Rahm Emanuel
Chula Vista, CA: Cheryl Cox
Columbus (Georgia):
Columbus (Ohio): Michael B Coleman
Coral Springs (Florida): Acquanetta Warren
Denver: John W Hickenlooper
Detroit: Dave Bing
Durham: William Bell
El Paso: John Cook
Fort Worth: Mike Moncrief
Garden Grove (CA): William Dalton
Harrisburg: Linda Thompson
Honolulu: Peter Carlisle
Houston: Annise Parker
Inglewood (CA): Daniel Tabor
Irvine (CA): Sukhee Kang
Jacksonville: John Peyton
Laredo (TX): Raulo Salinas
Lexington (Kentucky): Jim Gray
Little Rock, AR: Mark Stodola
Long Beach: Bob Foster
Los Angeles: Antonio Villaraigosa
Louisville: Greg Fisher
Memphis: AC Wharton
Miami: Tomás Regalado
Minneapolis: R T Rybak
Nashville-Davidson County, TN: Karl Dean
New Orleans: Mitch Landrieu
New York City: Michael Bloomberg
Newark: Cory Booker
Oakland: Jean Quan
Oklahoma City: Mick Cornett
Omaha, NE: Jim Suttle
Ontario (CA): Paul Leon
Orange (CA): Carolyne Cavecche
Orlando, FL: Buddy Dyer
Oxnard (CA): Thomas Holden
Palo Alto: Peter Drekmeier
Pembroke Pines: Frank Otis
Philadelphia: Michael Nutter
Phoenix: Phil Gordon
Pittsburgh: Luke Ravenstahl
Portland: Sam Adams
Portsmouth (Virginia): Kenneth Wright
Providence (RI): Angel Taveras
Reno (NV): Robert Cashell
Richmond, VA: Dwight Clinton Jones
Rochester (Minnesota): Ardell Brede
Rochester (NY) : Carlos Carballada
Sacramento: Kevin Johnson
Salem (Oregon): Anna Peterson
Salinas (CA): Dennis Donahue
Salt Lake City: Ralph Becker
San Antonio: Julian Castro
San Francisco: Edwin Lee
Santa Ana (CA): Miguel Pulido
Savannah, GA: Otis Johnson
Seattle: Mike McGinn
Shreveport (Louisiana): Cedric Glover
Simi Valley (CA): Bob Hunter
South Bay: Shirley Walker Turner
Southfield: Brenda Lawrence
Spokane (WA): Mary Werner
Stamford: Michael Pavia
Tallahassee: John Marks
Trenton: Douglas Palmer
Tulsa: Dewey F. Bartlett, Jr
Washington DC: Vincent Gray
Please email us with the names of additional cities and mayors
* membership of US Conference of Mayors (cities over 30,000 pop.)

Uruguay

231 Municipalities in 19 departments
Mayors' term of office: five years, limited to two terms
Election: direct
Responsibilities: education, health
Capital: Montevideo is both national capital and capital of the department.
Mayors:
Canalones: Marcos Carámbula
Colonia: Walter Zimmer
Maldonado: Oscar de los Santos
Montevideo: Ricardo Erlich
Rivera: Tabaré Viera
Salto: Ramón Fonticiella
Please email us with the names of additional cities and mayors

Venezuela


335 municipalities in 23 states
Mayors' term of office: four years, limited to two terms
Election: direct
Responsibilities: culture & leisure, economy, education, environment, health, housing, planning, public safety, public services, roads & transport, utilities, waste
Capital: the Metropolitan District of Caracas includes the Capital District and five other municipalities.
Mayors:
Barquisimento: Henri José Falcón Fuentes
Caracas: Antonio Ledezma
Maracaibo: Gian Carlo Di Martino
Maracay: Humberto Prieto
San Francisco: Saady Bijani
Valencia: Francisco Cabrera Santos
Please email us with the names of additional cities and mayors

---
Note 1: where possible common definitions (structures and responsibilities) have been provided

Note 2: the term 'mayor' is used throughout this guide. However, this is for simplification and reference purposes for an English-speaking audience, as in the Spanish-speaking world, the term 'alcade' is most commonly used for municipal leaders. The word Alcade has its origins in Moorish Spain, in the Arabic al-qadi, originally as the local judge and then the most senior magistrate appointed by monarchs to exercise power locally in their name. Its use spread from the Kingdom of Spain to the New World but now pertains solely to local mayors. In Argentina and Paraguay however, municipal leaders are known as 'intendentes', while in Portuguese-speaking Brazil the term mayor is commonly accepted but in the language itself is known as 'prefeito' (as in prefect). In Mexico, the 'presidente municipal' leads.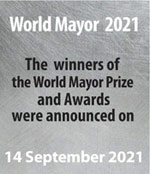 The best Mayors for Stronger | Fairer | Greener cities. Elect your candidate for the 20/21 World Mayor Prize and Honours. The Prize has been awarded since 2004.