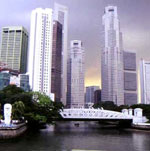 Singapore water front





FRONT PAGE
Site Search
About us | Quiénes somos |
A propos de nous | Über uns |
Mayor Monitor
Directories
Events
Debate




Mayors from Asia
Mayors from The Americas
Mayors from Europe
City brand Singapore

Local government in The Americas:
| Argentina | Bolivia | Brazil | Canada | Caribbean | Chile | Mexico | Peru | USA | Venezuela |

Local government in Europe:
| Albania | Cyprus | France | Germany | Gibralta | Greece | Iceland | Ireland | Italy | Kosovo | Malta | Portugal | Russia | Spain | UK1 | UK2 |

Local government in Asia and Australia
| Australia | China | India | Indonesia | Japan | Malaysia | Philippines | Singapore | South East Asia | South Korea | Thailand | Turkey |

Local government in Africa
| South Africa |

Federated local government
Multi-tier local government
Local democracy Malaysia
Karachi local government system
Local government mergers




City Mayors reports news from towns and cities around the world. Worldwide | Elections | North America | Latin America | Europe | Asia | Africa | Events |




Mayors from The Americas, Europe. Asia, Australia and Africa are competing for the annual World Mayor Award. More




City Mayors ranks the world's largest as well as richest cities and urban areas. It also ranks the cities in individual countries, and provides a list of the capital cities of some 200 sovereign countries. More




City Mayors reports political events, analyses the issues and depicts the main players. More




City Mayors describes and explains the structures and workings of local government in Europe, The Americas, Asia, Australia and Africa. More




City Mayors profiles city leaders from around the world and questions them about their achievements, policies and aims. More




City Mayors deals with economic and investment issues affecting towns and cities. More




City Mayors reports on how business developments impact on cities and examines cooperation between cities and the private sector. More




City Mayors describes and explains financial issues affecting local government. More




City Mayors lists and features urban events, conferences and conventions aimed at urban decision makers and those with an interst in cities worldwide. More




City Mayors reports urban environmental developments and examines the challenges faced by cities worldwide. More




City Mayors reports on and discusses urban development issues in developed and developing countries. More



City Mayors reports on developments in urban society and behaviour and reviews relevant research. More




City Mayors deals with urban transport issues in developed and developing countries and features the world's greatest metro systems. More




City Mayors examines education issues and policies affecting children and adults in urban areas. More




City Mayors investigates health issues affecting urban areas with an emphasis on health in cities in developing countries. More




City Mayors examines the importance of urban tourism to city economies. More




City Mayors examines the contributions history and culture make to urban society and environment. More




City Mayors describes the history, architecture and politics of the greatest city halls in the world. More




City Mayors invites readers to write short stories about people in cities around the world. More




City Mayors questions those who govern the world's cities and talks to men and women who contribute to urban society and environment. More




City Mayors profiles national and international organisations representing cities as well as those dealing with urban issues. More




City Mayors reports on major national and international sporting events and their impact on cities. More




City Mayors lists cities and city organisations, profiles individual mayors and provides information on hundreds of urban events. More


Local government in Singapore
Criticism of authoritarian leadership
muted by low crime and corruption
By Andrew Stevens
10 April 2011: Arguably both a city and a nation, Singapore is actually a city state whose 45th anniversary of nationhood has been marked by four decades of solid economic and social progress. One of the four 'Asian Tigers' and taking its place alongside Hong Kong as a top ranking financial hub, it remains a member of the British Commonwealth, though with a republican system of government. In spite of economic advances, low crime and corruption and a high quality of life for its citizens, the government's more draconian social policies have led to criticism in some quarters.

Singapore is an island state at the tip of the Malay Peninsula and retained its territorial integrity as such even during the period of British colonial rule, which officially lasted from 1867 to 1963. A small measure of independence was gained in 1959 when it became a self-governing Crown colony under Lee Kuan Yew as Prime Minister, before joining the independent Federation of Malaysia in 1963. Two years later it was expelled from Malaysia owing to racial and ideological disputes, gaining outright independence on August 9 1965.

Having become Prime Minister in 1959, Lee Kuan Yew's administration endured until 1990 when he was succeeded by Goh Chok Tong, also of the governing People's Action Party (PAP). Some have accused the PAP of presiding over a one party state in Singapore, as while other parties are represented in the 94-member Parliament none have ever formed a government. Recent electoral reforms aimed at increasing pluralism in parliament are anticipated to weaken the PAP's dominance however. In addition to the unicameral legislature, a president elected by popular vote is also present in the constitution, the post being created in 1991. However, the president's role is limited to veto powers over key decisions and judicial appointments. The current president, S.R. Nathan, was elected unopposed in 1999 and for a second term in 2005. The Prime Minister, Lee Hsien Loong, is the eldest son of Lee Kuan Yew, who remains an influential figure in Singaporean politics as 'Minister Mentor'. The island also has five community development councils, each headed by a mayor (all sitting parliamentarians), which perform basic social welfare and neighborhood building tasks.

A high standard of living combined with low crime and negligible corruption in the political system have somewhat muted criticism of the more authoritarian aspects of Singaporean society, though it is frequently the target of criticism from human rights campaigners over its routine judicial use of the death penalty and corporal punishment, as well as restrictions on pornography and homosexuality. A strict censorship regime is also in place, in order to promote social harmony and protect religious communities. Although social conservatism has eased over recent years, political figures maintain that 'Asian values' are not compatible with every aspect of liberal democracy and that a balance must be struck if social order is to be maintained for the benefit of both society and the economy. Equally, the state's practices are no more strict or illiberal than in neighboring Malaysia or Indonesia.

In his celebrated 1993 essay, the novelist William Gibson argued that Singapore was 'Disneyland with the Death Penalty' for its corporate sheen and lack of counterculture, though Rem Koolhas and other urbanists dismissed it as patronizing and ill-informed. As the rest of the world has seen the counterculture become more mainstream, Singapore has in turn developed its own regional variation of this and is frequently lauded in European style magazines for its fashion and arts industries. Paternalism is not limited solely to the social sphere however, as despite the country's image as a dynamic free market economy, state ownership of enterprise is extensive. Pressure from the tourist industry saw gambling legalized in April 2005. Lee Kuan Yew had maintained that the existence of gambling presented Singaporeans with an illusion that anything other than hard work could lead to wealth. However, the government later shifted behind legalizing such activity in order to become a more competitive destination.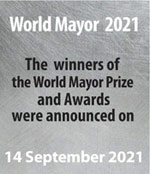 The best Mayors for Stronger | Fairer | Greener cities. Elect your candidate for the 20/21 World Mayor Prize and Honours. The Prize has been awarded since 2004.