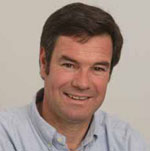 Manuel José Ossandón. Mayor of Puente Alto, Chile





FRONT PAGE
About us | Quiénes somos
How good is your Mayor?
Directories
Events
Debate




Chilean Mayors
World Mayor
World index of mayors
Mayors from The Americas

Mayors from Latin America (Former mayors in italics)
| Bogota | Buenos Aires | Caracas (Barreto) | Caracas (Ledezma) | Chacao | Curitiba | Florencio Varela | Guatemala City | Guayaquil | Guaymas | Havana | Hermosillo | Ciudad Juárez | Manuas | Matamoros | Mexico City | Montevideo | Nuevo Laredo | Porto Alegre | Puente Alto | Quito | Rio de Janeiro | Sao Paulo | Tlajomulco de Zuñiga | Villa Nueva |

Participatory budgeting
Direct democracy




City Mayors reports news from towns and cities around the world. Worldwide | Elections | North America | Latin America | Europe | Asia | Africa |




City Mayors ranks the world's largest, best as well as richest cities and urban areas. It also ranks the cities in individual countries, and provides a list of the capital cities of some 200 sovereign countries. More




City Mayors profiles city leaders from around the world. More




City Mayors describes the history, architecture and politics of the greatest city halls in the world. More




Mayors from The Americas, Europe. Asia, Australia and Africa compete for the World Mayor Award. More




Use Mayor Monitor to rate the performance of mayors from across the world More




In your opinion: Praise Criticise. Write




City Mayors reports political events, analyses the issues and depicts the main players. More




City Mayors describes and explains the structures and workings of local government in Europe, The Americas, Asia, Australia and Africa. More




City Mayors deals with economic and investment issues affecting towns and cities. More




City Mayors describes and explains financial issues affecting local government. More




City Mayors reports urban environmental developments and examines the challenges faced by cities worldwide. More




City Mayors reports on and discusses urban development issues in developed and developing countries. More



City Mayors reports on developments in urban society and behaviour and reviews relevant research. More




City Mayors invites readers to write about the people in their cities. More




City Mayors examines city brands and marketing. More




City Mayors lists and features urban events, conferences and conventions aimed at urban decision makers and those with an interst in cities worldwide. More




City Mayors deals with urban transport issues in developed and developing countries and features the world's greatest metro systems. More




City Mayors examines education issues and policies affecting children and adults in urban areas. More




City Mayors investigates health issues affecting urban areas with an emphasis on health in cities in developing countries. More




City Mayors reports on how business developments impact on cities and examines cooperation between cities and the private sector. More




City Mayors examines the contributions history and culture make to urban society and environment. More




City Mayors examines the importance of urban tourism to city economies. More




City Mayors questions those who govern the world's cities and talks to men and women who contribute to urban society and environment. More




City Mayors profiles national and international organisations representing cities as well as those dealing with urban issues. More




City Mayors reports on major national and international sporting events and their impact on cities. More




City Mayors lists cities and city organisations, profiles individual mayors and provides information on hundreds of urban events. More



Manuel José Ossandón. Mayor of Puente Alto, Chile
Centre-right politician popular
in a working-class community
By Gonzalo Escobedo
Translated into English by Adriana Maciel
5 March 2009: Manuel José Ossandón, of Puente Alto, is one of Chile's most popular mayors, who continues his family tradition of service to the impoverished and needy. Puente Alto, with its 697,000 inhabitants, is the most populous community in Chile. Its name derives from its location - that of a strategic and small "high bridge", which was not easily accessible by the road standards of the early 20th century. The city is located south of Santiago and serves as a connection between Chile's capital and the 'heavenly' resort of San José de Maipo, much frequented by foreign tourists.

Manuel José Ossandón is in his third term as mayor of Puente Alto, being first elected in December 2000. Immediately before that he was twice elected in a neighbouring community. In 2000 he was elected mayor of Puente Alto with 45 per cent of the votes cast. In 2004 he increased the percentage to 60.1 per cent and in 2008 was re-elected with 70.1 per cent of votes.

Manuel José Ossandón is the most popular big-city mayor in Chile. His victory in 2000 represented a milestone in the country's local politics because Ossandón, from the centre-right, succeeded in a working-class community, which was the centre of resistance against the dictatorship of the former general Augusto Pinochet from 1973 to1988.

Ossandón's victory was a hard political knock for the centre-left government coalition, since it lost three times in a row one of its most emblematic and popular municipalities. Popular support for "el Cote", as Mayor Ossandón is nicknamed, has escalated thanks to policies directed at helping to improve the lives of ordinary people, many of whom live in extreme poverty.

Ossandón first became mayor of Pirque, a small agricultural community south of Santiago, in 1992 and was then elected a second time, which took him to 2000. Hence, he has been in office for five consecutive periods, two in Pirque and three in Puente Alto - something nobody else in Chile has ever achieved.

Under Mayor Ossandon's mandate, Puente Alto ceased being an isolated community and rose to true city status. In 2000 the area lacked shopping centres and modern public transport. Schools were massively over subscribed and there were few public amenities. Public health posed serious problems. Mayor Ossandón fought long and hard for Puente Alto to be included in Santiago's plans for its Metro. At first, in opposition to his political ideas, the government had determined that Line 4 of the Metro would serve Maipú, west of Santiago. But strong and aggressive campaigning by Puente Alto, led by the mayoralty, caused the government to change its mind and extend the line to Puente Alto's town square.

With the inauguration of the Metro's line 4, under the government of Socialist Ricardo Lagos, the district began to acquire a different image. Meanwhile, other things were taking shape in the southern area of Santiago. In 2001, for instance, Puente Alto had 50,000 pupils seeking, with little or no success, vacancies in municipal schools. But within only two years, under the "Bell Project", the problem was solved. A strategic alliance with private entrepreneurs made possible the construction of 25 private schools built on municipal land. Today there is no shortage of school vacancies at basic and middle level. Education takes priority in municipal affairs and in this mission Puente Alto is a pioneer in Chile. It is the only city to offer free pre-university courses to all pupils and to finance university courses to all outstanding students qualifying for entry.

At present the annual fees of more than 200 undergraduates are paid from public funds This investment costs around 500,000 dollars a year – something of a feat for a district where poverty predominates. On pre-elementary education, the mayoralty has inaugurated 32 kindergartens that serve as a daily refuge for thousands of children whose parents seek or go to work in other areas of Santiago, always looking for better work opportunities.

In health matters, Puente Alto has a public system with the highest number of people (320,000) registered in the country. Polls show that the populace accords an extremely high value to this. The service is used extensively by the public, which has witnessed the inauguration of seven emergency consulting rooms and an injection of resources into Sótero del Río Hospital, the main hospital in the southern area of the capital.

As delinquency and micro-traffic was a scourge affecting much of Puente Alto's population, one of Mayor Ossandón's first initiatives was to increase the number of public spaces and green areas. Since 2000 some two million square metres of parks and green corridors have been opened, involving an annual investment of three million dollars, far in excess of the 200,000 dollars spent in previous years. In that regard the future for Puente Alto is favourable. Works have begun on establishing 2,000 more square kilometres of green areas or public spaces to combat delinquency and drugs in a different style of "no repression". This aims to eradicate ghettos of poverty and revive communities as an example of what can be achieved in Chile.

Manuel José Ossandón Irarrázabal was born in Viña del Mar on 24 August 1962. He studied at Colegio Tabancura in Santiago and graduated with the qualification of Agricultural Technician. His family's origin is in the seaside resort of Zapallar, 200 kilometres north of Santiago, where his grandfather - apart from being its first mayor - shared among workers and fishermen some nearby hills that he owned in an effort to help the community become strong through its local labour.

Mayor Ossandón is married to Paula Lira. They have eight children. He is a member and vice-president of the national renovation party - Renovación Nacional.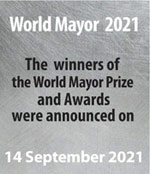 The best Mayors for Stronger | Fairer | Greener cities. Elect your candidate for the 20/21 World Mayor Prize and Honours. The Prize has been awarded since 2004