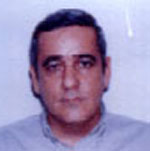 Juan Contino Aslán, Mayor of Havana





FRONT PAGE
About us | Quiénes somos
How good is your Mayor?
Directories
Events
Debate




World Mayor
World index of mayors
Mayors from The Americas

Mayors from Latin America (Former mayors in italics)
| Bogota | Buenos Aires | Caracas (Barreto) | Caracas (Ledezma) | Chacao | Curitiba | Florencio Varela | Guatemala City | Guayaquil | Guaymas | Havana | Hermosillo | Ciudad Juárez | Manuas | Matamoros | Mexico City | Montevideo | Nuevo Laredo | Porto Alegre | Puente Alto | Quito | Rio de Janeiro | Sao Paulo | Tlajomulco de Zuñiga | Villa Nueva |

Participatory budgeting
Direct democracy




City Mayors reports news from towns and cities around the world. Worldwide | Elections | North America | Latin America | Europe | Asia | Africa |




City Mayors ranks the world's largest, best as well as richest cities and urban areas. It also ranks the cities in individual countries, and provides a list of the capital cities of some 200 sovereign countries. More




City Mayors profiles city leaders from around the world. More




City Mayors describes the history, architecture and politics of the greatest city halls in the world. More




Mayors from The Americas, Europe. Asia, Australia and Africa compete for the World Mayor Award. More




Use Mayor Monitor to rate the performance of mayors from across the world More




In your opinion: Praise Criticise. Write




City Mayors reports political events, analyses the issues and depicts the main players. More




City Mayors describes and explains the structures and workings of local government in Europe, The Americas, Asia, Australia and Africa. More




City Mayors deals with economic and investment issues affecting towns and cities. More




City Mayors describes and explains financial issues affecting local government. More




City Mayors reports urban environmental developments and examines the challenges faced by cities worldwide. More




City Mayors reports on and discusses urban development issues in developed and developing countries. More



City Mayors reports on developments in urban society and behaviour and reviews relevant research. More




City Mayors invites readers to write about the people in their cities. More




City Mayors examines city brands and marketing. More




City Mayors lists and features urban events, conferences and conventions aimed at urban decision makers and those with an interst in cities worldwide. More




City Mayors deals with urban transport issues in developed and developing countries and features the world's greatest metro systems. More




City Mayors examines education issues and policies affecting children and adults in urban areas. More




City Mayors investigates health issues affecting urban areas with an emphasis on health in cities in developing countries. More




City Mayors reports on how business developments impact on cities and examines cooperation between cities and the private sector. More




City Mayors examines the contributions history and culture make to urban society and environment. More




City Mayors examines the importance of urban tourism to city economies. More




City Mayors questions those who govern the world's cities and talks to men and women who contribute to urban society and environment. More




City Mayors profiles national and international organisations representing cities as well as those dealing with urban issues. More




City Mayors reports on major national and international sporting events and their impact on cities. More




City Mayors lists cities and city organisations, profiles individual mayors and provides information on hundreds of urban events. More



Juan Contino Aslán
Mayor of Havana
By Andrew Stevens, Deputy Editor
20 January 2008: Tapped as a future Cuban leader himself, Havana's mayor Juan Contino Aslán owes his political career to patronage by his mentor and the de facto head of state Raúl Castro, brother of Fidel Castro. Calling for a revolution in every neighbourhood, the capital's "people power" champion is courted by Marxists and social democrats alike. The mayor has been short-listed for the 2008 World Mayor Award.

Born in the capital in 1960, Juan's first political role was within the José Martí Pioneer Organization, Cuba's Soviet-style scouting movement. He then graduated to the Communist Youth Union, where he served as first secretary from 1993-1995. It was during this period that he became close to current de facto Cuban leader Raúl Castro, who supported Contino against then first secretary Roberto Robaina (later foreign minister). He also served during the late 1980s as part of the country's involvement in the Angolan civil war.

After his stint as first secretary of the Communist youth movement, Contino took on the role of national coordinator of the Committees for the Defence of the Revolution (CDRs). While the CDRs are best known as Stasi-styled neighbourhood committees for observing 'counter-revolutionary' activity, though they are are responsible for the administration of most basic local services, usurping the role of the conventional city government. As well as monitoring suspicious activity among residents, CDRs are even obliged to note personal behaviour of all residents, including family disputes and relationships. Their official role is to promote local awareness of government campaigns around improving citizens' health and education. The CDR system was born as part of the 1960 overthrow of the Batista regime by Fidel Castro and its motto is "¡En cada barrio, Revolución!" ("In every neighborhood, Revolution!").

Contino became President of the People's Power Provincial Assembly of the City of Havana (and therefore mayor) in 2003 following an internal dispute in the Cuban Communist Party, with Conrado C. Martínez Corona removed from the mayor's post. Contino is also a member of the party's central committee, a deputy to the national assembly and a member of the Council of State.

Following his 2006 meeting with Contino, London mayor Ken Livingstone said: "I was struck by the desire of Cuban representatives to get a full picture of how Cuba is currently seen in Europe and also by the Cubans' criticisms of the current policy of some European governments which is deeply counterproductive.

Havana is both a city and a province within the Cuban state, with 15 lower-tier municipalities.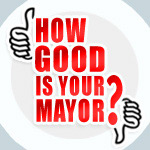 Mayor Monitor allows you to rate the performance of your mayor More


How good is
your mayor?
City Mayors provides Mayor Monitor (MM) to allow residents and non-residents to rate the performance of mayors from across the world as well as highlight their 'best' and 'worst' decisions. Mayor Monitor uses the widely understood one-to-ten rating system, where '1' signifies an extremely poor performance and '10' 'an outstanding one. In addition to rating mayors' performances, citizens are invited to highlight the best and worst decisions by city leaders.

Over time, Mayor Monitor will provide a valuable track record of mayors' successes and failures as well as their popularity among residents and a wider public. The results will be published on the City Mayors website and updated monthly.

Please rate your mayor now.

The ratings will become a contributory factor of World Mayor 2010.