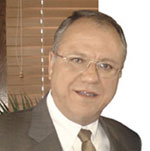 Héctor Murguía Lardizábal, Mayor of Ciudad Juárez, Mexico





FRONT PAGE
Site Search
About us | Quiénes somos |
A propos de nous | Über uns |
Mayor Monitor
Directories
Events
Debate




World Mayor
World index of mayors
Mayors from The Americas
Mexico's 2010 elections
Mexican Mayors

Mayors from Latin America (Former mayors in italics)
| Bogota | Buenos Aires | Caracas (Barreto) | Caracas (Ledezma) | Chacao | Curitiba | Florencio Varela | Guatemala City | Guayaquil | Guaymas | Havana | Hermosillo | Ciudad Juárez | Manuas | Matamoros | Mexico City | Montevideo | Nuevo Laredo | Porto Alegre | Puente Alto | Quito | Rio de Janeiro | Sao Paulo | Tlajomulco de Zuñiga | Villa Nueva |

Mexico local government




City Mayors reports news from towns and cities around the world. Worldwide | Elections | North America | Latin America | Europe | Asia | Africa |




Mayors from The Americas, Europe. Asia, Australia and Africa compete for the World Mayor Award. More




City Mayors ranks the world's largest, best as well as richest cities and urban areas. It also ranks the cities in individual countries, and provides a list of the capital cities of some 200 sovereign countries. More




City Mayors profiles city leaders from around the world. More




City Mayors describes the history, architecture and politics of the greatest city halls in the world. More




Use Mayor Monitor to rate the performance of mayors from across the world More




In your opinion: Praise Criticise. Write




City Mayors reports political events, analyses the issues and depicts the main players. More




City Mayors describes and explains the structures and workings of local government in Europe, The Americas, Asia, Australia and Africa. More




City Mayors deals with economic and investment issues affecting towns and cities. More




City Mayors describes and explains financial issues affecting local government. More




City Mayors reports urban environmental developments and examines the challenges faced by cities worldwide. More




City Mayors reports on and discusses urban development issues in developed and developing countries. More



City Mayors reports on developments in urban society and behaviour and reviews relevant research. More




City Mayors invites readers to write about the people in their cities. More




City Mayors examines city brands and marketing. More




City Mayors lists and features urban events, conferences and conventions aimed at urban decision makers and those with an interest in cities worldwide. More




City Mayors deals with urban transport issues in developed and developing countries and features the world's greatest metro systems. More




City Mayors examines education issues and policies affecting children and adults in urban areas. More




City Mayors investigates health issues affecting urban areas with an emphasis on health in cities in developing countries. More




City Mayors reports on how business developments impact on cities and examines cooperation between cities and the private sector. More




City Mayors examines the contributions history and culture make to urban society and environment. More




City Mayors examines the importance of urban tourism to city economies. More




City Mayors questions those who govern the world's cities and talks to men and women who contribute to urban society and environment. More




City Mayors profiles national and international organisations representing cities as well as those dealing with urban issues. More




City Mayors reports on major national and international sporting events and their impact on cities. More




City Mayors lists cities and city organisations, profiles individual mayors and provides information on hundreds of urban events. More


Héctor Murguía Lardizábal
The mayor who will rule over
the 'most violent city on earth'
By Adriana Maciel, Mexico Editor
31 August 2010: Héctor Murguía Lardizábal, the Mayor of Ciudad Juárez, Chihuahua, presides over what has been described as 'the most violent city on Earth'. Homicides during 2009 totalled more than 2,660 and between January and August 2010 some 1,860 people were violently killed. On 15 August 2010 alone, 14 people died in a shoot-out in the city's economic centre.

The mayor began his second stint in office on 1 January 2011, having already served between 2004 and 2007. At the July election, he won more than 50 per cent of the vote despite the controversy surrounding him in relation to his alleged connections to a Mexican drug cartel.

Ciudad Juárez lies in northern Mexico and shares a border with El Paso, Texas, with the Rio Bravo river dividing them. It has a population of 1.5 million and is the largest city in the state and the seventh largest metropolitan area in Mexico. It is situated in the middle of the Desierto de Chihuahua, the most extensive desert in North America.

Four international bridges connect the city with El Paso. It has four railways, two of which cross the river into the US. The "Metrubus" system is also being constructed and by early 2011 the first two of the five lines will be completed. According to the Municipal Institute of Research and Planning, more than 40,000 people will use it.

In the 1990s the country was shocked by a wave of killings of young working women known as "Las Muertas de Juárez", which also attracted international attention. Official figures registered more than 2,000 unsolved murders. In recent years Ciudad Juárez has been cursed with violence caused mostly by rivalry among drug-trafficking gangs over distribution routes into the US, together with armed confrontations between criminals and police. Figures show that above 6,000 murders have been committed since 2007. Most of them relate to abductions and the disappearance of women. Others concern drug trafficking. All this has given Ciudad Juárez the reputation of being 'the most violent city on Earth'.

Despite all that, in the last regional elections on 4 July 2010 Ciudad Juárez's citizens elected Héctor "Teto" Murgía Lardizábal of the Institutional Revolutionary Party (PRI) as their next mayor for the 2011 to 2014 term. Mr. Murguía, again as the PRI candidate, was previously Mayor of Ciudad Juárez from 2004 to 2007 when he is said to have left office with a public debt of more than 15 million dollars. He has also been accused of benefiting construction companies with unnecessary infrastructure contracts. Among other allegations, Mr. Murguía has been identified by the US Drug Enforcement Administration (DEA) as having connections with the "Carrillo Fuentes" or "Juárez" drug cartel.

In fact his director of Public Security, Saulo Reyes Gamboa, was arrested in Texas in January 2008 for 'bribing' a supposed corrupt customs officer with half a million dollars in exchange for allowing one ton of marijuana into the US. That officer was in fact a DEA agent. Saulo Reyes Gamboa subsequently pleaded guilty to drug trafficking. It is believed that the affair precipitated the current violence. Héctor Murguía won the mayoral election with 52 per cent of the vote and will be installed in office in January 2011.

He holds a Bachelor's degree in administrative engineering and a post-graduate qualification in arts and journalism. He began his political career in the PRI party in 1993 as president of the Finance Committee of Ciudad Juárez. He has also served as president of the city's Municipal Financing Commission, and the state and nation's political adviser and senator from 1994 to 2000. He has various roles in the private sector, including general manager and board of directors president. Since 1978 he has been a stockholder in various factories and real estate companies. From 1976 to 1980 he worked as a university professor.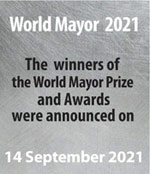 The best Mayors for Stronger | Fairer | Greener cities. Elect your candidate for the 20/21 World Mayor Prize and Honours. The Prize has been awarded since 2004