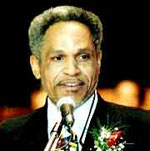 John F Street, former Mayor of Philadelphia





FRONT PAGE
Site Search
About us | Quiénes somos |
A propos de nous | Über uns |
Mayor Monitor
Directories
Events
Debate




US Mayors
World Mayor
World index of mayors
Mayors from Africa
Mayors from Asia & Australia
Mayors from The Americas
Mayors from Europe
Mayors and political parties
World's largest cities
and their mayors 2011
Elected US mayors

Mayors from Canada and the US (Former mayors in italics)
| Akron | Albuquerque | Atlanta (Franklin) | Atlanta (Reed) | Baltimore | Boston | Calgary | Chicago Emanuel | Chicago Daley | Columbus | Dayton | Denver | Detroit (Bing) | Detroit (Kilpatrick) | Edmonton | Harrisburg | Honolulu | Houston (Parker) | Houston (White) | London (Ontario) | Los Angeles | Louisville | Memphis | Miami | Minneapolis | Mississauga | News Orleans (Landrieu) | New Orleans (Nagin) | Newark | New York | Oakland | Oklahoma City | Phoenix | Philiadelphia | Pittsburgh | Pomona | Portland (Adams) | Portland (Potter) | Providence | Salt Lake City (Anderson) | Salt Lake City (Becker) | San Francisco | Seattle (McGinn) | Seattle (Nickels) | South Bay | Southfield | Stamford | Surrey BC | Toronto | Trenton | Tulsa | Washington DC | Winnipeg |





City Mayors reports news from towns and cities around the world. Worldwide | Elections | North America | Latin America | Europe | Asia | Africa | Events |




Mayors from The Americas, Europe. Asia, Australia and Africa are competing for the annual World Mayor Award. More




City Mayors ranks the world's largest as well as richest cities and urban areas. It also ranks the cities in individual countries, and provides a list of the capital cities of some 200 sovereign countries. More




City Mayors reports political events, analyses the issues and depicts the main players. More




City Mayors describes and explains the structures and workings of local government in Europe, The Americas, Asia, Australia and Africa. More




City Mayors profiles city leaders from around the world and questions them about their achievements, policies and aims. More




City Mayors deals with economic and investment issues affecting towns and cities. More




City Mayors reports on how business developments impact on cities and examines cooperation between cities and the private sector. More




City Mayors describes and explains financial issues affecting local government. More




City Mayors lists and features urban events, conferences and conventions aimed at urban decision makers and those with an interst in cities worldwide. More




City Mayors reports urban environmental developments and examines the challenges faced by cities worldwide. More




City Mayors reports on and discusses urban development issues in developed and developing countries. More



City Mayors reports on developments in urban society and behaviour and reviews relevant research. More




City Mayors deals with urban transport issues in developed and developing countries and features the world's greatest metro systems. More




City Mayors examines education issues and policies affecting children and adults in urban areas. More




City Mayors investigates health issues affecting urban areas with an emphasis on health in cities in developing countries. More




City Mayors examines the contributions history and culture make to urban society and environment. More




City Mayors examines the importance of urban tourism to city economies. More




City Mayors describes the history, architecture and politics of the greatest city halls in the world. More




City Mayors invites readers to write short stories about people in cities around the world. More




City Mayors questions those who govern the world's cities and talks to men and women who contribute to urban society and environment. More




City Mayors profiles national and international organisations representing cities as well as those dealing with urban issues. More




City Mayors reports on major national and international sporting events and their impact on cities. More




City Mayors lists cities and city organisations, profiles individual mayors and provides information on hundreds of urban events. More


John F Street
former mayor of Philadelphia
By Andrew Stevens, Deputy Editor
12 March 2006: Elected in 1999 and again in 2003, Philadelphia's Mayor John F. Street carries with him a work ethic derived from his impoverished childhood. Though dubbed one of America's worst mayors by Time Magazine in 2005, Street has participated in Democrat-led turnaround of the city over several decades as both city council president and mayor. Having provided jobs, regenerated neighbourhoods and halted educational decline, Street now sees the internet as making for a more prosperous Philadelphia.

7 November 2007 update: Michael Nutter will replace John Street as mayor of Philadelphia.

John Franklin Street was born in 1945 into rural poverty in Norristown, Pennsylvania, where he worked on his parents' small farm from a small age. He graduated from Conshohocken High School and then studied English at the Oakwood College in Huntsville, Alabama. In 1975 he gained a Juris Doctorate from Temple University Law School, working to pay tuition as a street vendor. Following his graduation, Street undertook clerkships with the Common Pleas Court and the United States Department of Justice. In his first professional job, Mayor Street taught English at an elementary school and, later, at the Philadelphia Opportunities Industrialization Center. He also practiced law privately prior to entering into public service.

The Mayor began his public career as a community activist. He was then elected to Philadelphia City Council in 1979. For nearly 20 years, Street represented the city's Fifth Council District. Diverse economically and racially, the Fifth District comprises 11 wards in North Central Philadelphia and Center City and encompasses some of the city's most affluent addresses, such as Rittenhouse Square, and some of the city's most depressed areas.

He was chosen unanimously by members of the council, backed by both Democrats and Republicans, to serve as its president in 1992, and again in 1996. During his time as City Council President, Street worked to promote community policing and for tougher gun laws. As city council president, Street worked closely with the administration of Mayor Ed Rendell, who now serves as Pennsylvania Governor. The Rendell administration is widely credited with balancing city hall's books and lowering taxes for the first time in decades, as well as increasing jobs.

Street retired from Philadelphia City Council, as required by the city charter, in 1998 to run for mayor. He was elected 2 November 1999. Mayor Street's flagship policy in his first term was the Neighbourhood Transformation Initiative, which saw housing renewal schemes and the demolition of the city's poorest neighbourhoods. On entering office, he also inherited some of the worst public schools in America's system and embarked upon a privatisation programme which saw the worst taken over by the Edison corporation. Philadelphia is also pioneering a city-wide wi-fi network in a bid to reduce IT exclusion among the poor and make the city more attractive to young professionals.

An avid fitness enthusiast, Mayor Street jogs 15 to 20 miles and bicycles between 30 to 40 miles each week. The mayor set up the city Office of Health and Fitness after Philadelphia was dubbed America's fattest city by Men's Fitness magazine.

Street's mayoralty also came to the attention of Time Magazine, who in 2005 named him as one of America's worst mayors. The mayor's ranking is said to reflect his indirect involvement in a corruption scandal arising from his 2003 re-election bid which saw former city treasurer Corey Kemp jailed for 10 years. It was alleged, though never proven as the main defendant died before the case came to trial, that Street's campaign financiers had solicited donations from prospective contractors for the city's public works. There is no evidence that Street himself was involved, though the FBI admitted to bugging his office during its investigations.

The mayor's nemesis on the council, Michael Nutter, is expected to run for mayor in 2007 on the Democrat ticket. Nutter himself has been implicated in a scandal over his involvement in cancelling a trolleybus route in his district on behalf of certain lobby groups, though he and the mayor have campaigned together for a city-wide public smoking ban.

Under the city's 1951 home rule charter, which also saw the city assume the functions of the county, Philadelphia's mayors may serve no more than two terms of four years. The city council consists as seventeen members, 10 elected from single districts and seven on at-large basis. The city also administers the first tier of law courts for the city, the Court of Common Pleas and the Municipal Court.

Mayor Street is married to wife Naomi and has four children. He is also a Seventh Day Adventist.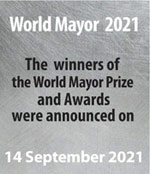 The best Mayors for Stronger | Fairer | Greener cities. Elect your candidate for the 20/21 World Mayor Prize and Honours. The Prize has been awarded since 2004