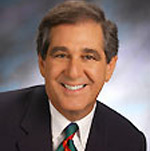 Jerry Abramson, former Mayor of Louisville





FRONT PAGE
Site Search
About us | Quiénes somos |
A propos de nous | Über uns |
Mayor Monitor
Directories
Events
Debate




US Mayors
World Mayor
World index of mayors
Mayors from Africa
Mayors from Asia & Australia
Mayors from The Americas
Mayors from Europe
Mayors and political parties
World's largest cities
and their mayors 2011
Elected US mayors

Mayors from Canada and the US (Former mayors in italics)
| Akron | Albuquerque | Atlanta (Franklin) | Atlanta (Reed) | Baltimore | Boston | Calgary | Chicago Emanuel | Chicago Daley | Columbus | Dayton | Denver | Detroit (Bing) | Detroit (Kilpatrick) | Edmonton | Harrisburg | Honolulu | Houston (Parker) | Houston (White) | London (Ontario) | Los Angeles | Louisville | Memphis | Miami | Minneapolis | Mississauga | News Orleans (Landrieu) | New Orleans (Nagin) | Newark | New York | Oakland | Oklahoma City | Phoenix | Philiadelphia | Pittsburgh | Pomona | Portland (Adams) | Portland (Potter) | Providence | Salt Lake City (Anderson) | Salt Lake City (Becker) | San Francisco | Seattle (McGinn) | Seattle (Nickels) | South Bay | Southfield | Stamford | Surrey BC | Toronto | Trenton | Tulsa | Washington DC | Winnipeg |




City Mayors reports news from towns and cities around the world. Worldwide | Elections | North America | Latin America | Europe | Asia | Africa | Events |




Mayors from The Americas, Europe. Asia, Australia and Africa are competing for the annual World Mayor Award. More




City Mayors ranks the world's largest as well as richest cities and urban areas. It also ranks the cities in individual countries, and provides a list of the capital cities of some 200 sovereign countries. More




City Mayors reports political events, analyses the issues and depicts the main players. More




City Mayors describes and explains the structures and workings of local government in Europe, The Americas, Asia, Australia and Africa. More




City Mayors profiles city leaders from around the world and questions them about their achievements, policies and aims. More




City Mayors deals with economic and investment issues affecting towns and cities. More




City Mayors reports on how business developments impact on cities and examines cooperation between cities and the private sector. More




City Mayors describes and explains financial issues affecting local government. More




City Mayors lists and features urban events, conferences and conventions aimed at urban decision makers and those with an interst in cities worldwide. More




City Mayors reports urban environmental developments and examines the challenges faced by cities worldwide. More




City Mayors reports on and discusses urban development issues in developed and developing countries. More



City Mayors reports on developments in urban society and behaviour and reviews relevant research. More




City Mayors deals with urban transport issues in developed and developing countries and features the world's greatest metro systems. More




City Mayors examines education issues and policies affecting children and adults in urban areas. More




City Mayors investigates health issues affecting urban areas with an emphasis on health in cities in developing countries. More




City Mayors examines the contributions history and culture make to urban society and environment. More




City Mayors examines the importance of urban tourism to city economies. More




City Mayors describes the history, architecture and politics of the greatest city halls in the world. More




City Mayors invites readers to write short stories about people in cities around the world. More




City Mayors questions those who govern the world's cities and talks to men and women who contribute to urban society and environment. More




City Mayors profiles national and international organisations representing cities as well as those dealing with urban issues. More




City Mayors reports on major national and international sporting events and their impact on cities. More




City Mayors lists cities and city organisations, profiles individual mayors and provides information on hundreds of urban events. More


Jerry Abramson
Former mayor of Louisville
By Andrew Stevens
20 May 2010: Jerry Abramson is the first Jewish mayor of the city best known for the Kentucky Derby and has dominated its public life since his first election in 1985. A prominent Democrat and former president of the US Conference of Mayors, Abramson is known to many as its mayor-for-life and in 2003 extended his influence way beyond the city boundaries with the creation of a consolidated city-county government. Mayor of a city with a strong history in the slave trade and known for its prominence in the national racial unrest of 1968, Abramson appointed the city's first black police chief.

Update November 2010: Greg Fisher has been elected as new mayor of Louisville. Jerry Abramson will be running for lieutenant state governor in 2011.

Born 1946 in the city, Abramson's formative years were spent working in the family grocery store in its Smoketown neighbourhood, an area exemplifying the historical presence of freed slaves and their descendents. He graduated from the city's Seneca High School and then undertook two years military service in the army, without seeing combat. Abramson attended Indian University in Bloomington, where he studied business economics, and then the Georgetown University Law Centre, after which he returned to his hometown to practice with Greenebaum Doll & McDonald, PLLC.

Like many Democrats of his generation, Abramson's political trajectory began while at university with his campaigning for Robert F. Kennedy's iconic 1968 run for the presidency. A charismatic and engaging local politician, the hallmarks of that era have worn off on Abramson and after his stint in private law practice he secured two terms as an alderman (council member) on Louisville's Board of Aldermen, while serving as general counsel to former KFC proprietor and one term Democratic Kentucky Governor John Y. Brown Jr.

Abramson was elected Mayor of Louisville in 1985, taking office alongside the introduction of term limits in 1986. During his tenure as mayor he enjoyed a high national profile, being named one of the country's most dynamic and top mayors by Newsweek and others. He remained consistently popular while in office through a string of achievements in securing key relocations to the city and the expansion of existing facilities to promote jobs growth, countering earlier population decline. Though able to produce two more election victories out of the hat, he termed out in 1998. Abramson was succeeded as mayor by David L. Armstrong in 1999, who supported the proposal to form a merged city-county form of metropolitan government in the city which ultimately abolished the office of mayor as it was then organised. He then returned to private practice for Frost Brown Todd LLC, taught at Bellarmine University and formed The Abramson Group, a planning and economic development consultancy.

The city's form of governance had constantly evolved since its incorporation as a frontier town in 1790 as part of the state of Virginia before Kentucky's formation as a separate state two years later. Louisville began with a five member board of trustees of respected citizens, appointed by the state legislature, before its elevation to city status as Kentucky's first city in 1828 saw the creation of a Common Council. The city remained weak vis-à-vis Kentucky, with the state's governor selecting the one year term mayor from the top two candidates in a city-wide election (until 1838). In 1851 a Board of Aldermen was created as a second chamber to the Common Council, a system strongly modelled on the City of London Corporation in England, which was adopted by many American cities during this era. The inferior Common Council was abolished in 1929, leaving the Board of Aldermen as the sole legislative function of the city. A further reform came with the introduction of mayoral term limits in 1986. The proposal to merge the county seat city of Louisville with the surrounding Jefferson County (named after its founder) was passed in 2002 creating the consolidated city-county of Louisville Metro, similar to Indianapolis and Nashville's. The consolidated city-county is governed by the 26-member Louisville Metro Council and the Mayor of Louisville Metro.

Abramson was successful in the first ever election for the Mayor of the new Louisville Metro, the field vacated by Democrat David Armstrong and challenged by Republican Jack Early, former mayor of Louisville suburb Hurstbourne. Abramson triumphed in the 2002 poll with 74% of the vote. Throughout his first term as Metro Mayor he was voted the city's best civic leader five times in Kentucky Monthly. Abramson has won plaudits for his efforts to revitalise the city's urban core and improvements to the periphery through new infrastructure. Louisville has recently been hailed by the urban governance think tank the Brookings Institution as a model for other cities.

In November 2006, Abramson won re-election against Republican council president Kelly Downard, though with a reduced majority of 67% (Downard was endorsed by city policemen and firefighters). Perhaps slightly humbled by this, Abramson remains popular in the city, having earned the sobriquet mayor-for-life on account of his dominance of city politics for the past two decades. Abramson is married to wife Madeline and is a former president of the US Conference of Mayors. However, his claim to the title came to its natural end in 2010 with his decision to retire from city hall and seek state office as lieutenant governor in 2011. He is also a member of the Mayors Against Illegal Guns coalition.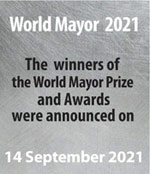 The best Mayors for Stronger | Fairer | Greener cities. Elect your candidate for the 20/21 World Mayor Prize and Honours. The Prize has been awarded since 2004