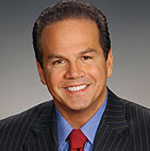 David Cicilline, former Mayor of Providence, Rhode Island





FRONT PAGE
Site Search
About us | Quiénes somos |
A propos de nous | Über uns |
Mayor Monitor
Directories
Events
Debate




US Mayors
World Mayor
World index of mayors
Mayors from Africa
Mayors from Asia & Australia
Mayors from The Americas
Mayors from Europe
Mayors and political parties
World's largest cities
and their mayors 2011
Elected US mayors

Mayors from Canada and the US (Former mayors in italics)
| Akron | Albuquerque | Atlanta (Franklin) | Atlanta (Reed) | Baltimore | Boston | Calgary | Chicago Emanuel | Chicago Daley | Columbus | Dayton | Denver | Detroit (Bing) | Detroit (Kilpatrick) | Edmonton | Harrisburg | Honolulu | Houston (Parker) | Houston (White) | London (Ontario) | Los Angeles | Louisville | Memphis | Miami | Minneapolis | Mississauga | News Orleans (Landrieu) | New Orleans (Nagin) | Newark | New York | Oakland | Oklahoma City | Phoenix | Philiadelphia | Pittsburgh | Pomona | Portland (Adams) | Portland (Potter) | Providence | Salt Lake City (Anderson) | Salt Lake City (Becker) | San Francisco | Seattle (McGinn) | Seattle (Nickels) | South Bay | Southfield | Stamford | Surrey BC | Toronto | Trenton | Tulsa | Washington DC | Winnipeg |




City Mayors reports news from towns and cities around the world. Worldwide | Elections | North America | Latin America | Europe | Asia | Africa | Events |




Mayors from The Americas, Europe. Asia, Australia and Africa are competing for the annual World Mayor Award. More




City Mayors ranks the world's largest as well as richest cities and urban areas. It also ranks the cities in individual countries, and provides a list of the capital cities of some 200 sovereign countries. More




City Mayors reports political events, analyses the issues and depicts the main players. More




City Mayors describes and explains the structures and workings of local government in Europe, The Americas, Asia, Australia and Africa. More




City Mayors profiles city leaders from around the world and questions them about their achievements, policies and aims. More




City Mayors deals with economic and investment issues affecting towns and cities. More




City Mayors reports on how business developments impact on cities and examines cooperation between cities and the private sector. More




City Mayors describes and explains financial issues affecting local government. More




City Mayors lists and features urban events, conferences and conventions aimed at urban decision makers and those with an interst in cities worldwide. More




City Mayors reports urban environmental developments and examines the challenges faced by cities worldwide. More




City Mayors reports on and discusses urban development issues in developed and developing countries. More



City Mayors reports on developments in urban society and behaviour and reviews relevant research. More




City Mayors deals with urban transport issues in developed and developing countries and features the world's greatest metro systems. More




City Mayors examines education issues and policies affecting children and adults in urban areas. More




City Mayors investigates health issues affecting urban areas with an emphasis on health in cities in developing countries. More




City Mayors examines the contributions history and culture make to urban society and environment. More




City Mayors examines the importance of urban tourism to city economies. More




City Mayors describes the history, architecture and politics of the greatest city halls in the world. More




City Mayors invites readers to write short stories about people in cities around the world. More




City Mayors questions those who govern the world's cities and talks to men and women who contribute to urban society and environment. More




City Mayors profiles national and international organisations representing cities as well as those dealing with urban issues. More




City Mayors reports on major national and international sporting events and their impact on cities. More




City Mayors lists cities and city organisations, profiles individual mayors and provides information on hundreds of urban events. More


David Cicilline
Former Mayor of Providence, Rhode Island

2 March 2008: David N. Cicilline was born in 1961 in the South Side of Providence and spent his childhood in Silver Lake, before moving with his family to Narragansett, Rhode Island. He graduated from Brown University magna cum laude and went on to earn a juris doctorate from the Georgetown University Law Center. He served as a public defender in Washington, D.C. before returning to Rhode Island to open a practice in criminal defense and civil rights law.

Update November 2010: Angel Taveras was elected mayor of Providence, becoming the first Hispanic person to lead Rhode Island's capitol city. Taveras, an attorney and former city housing court judge, succeeds outgoing Mayor David Cicilline, who was elected to the US Congress.

Cicilline began his political life serving four terms as state representative from Providence's East Side. He earned a reputation as a fierce champion of political reform and gun safety, and his dedication to ethics in government won him reformist lobby group Common Cause's #1 ranking.

In 2002, when the City of Providence was buckling under a $59 million deficit, an archaic administrative infrastructure, and the legacy of decades of corruption, Cicilline announced his candidacy for mayor. Erstwhile mayor Buddy Ciani was embroiled in one of the most infamous municipal corruption scandals in recent history, Operation Plunder Dome, which saw him incarcerated for five years for federal crimes of fraud and racketeering. Cicilline pledged to restore public confidence in City Hall and to revitalize the city's neighborhoods. The message resounded. Cicilline swept a four-way primary election and went on to easily win the general election.

Since taking office, Mayor Cicilline has produced unprecedented results. "Something remarkable is happening here. A city long renowned for the rackets and graft is being cleaned up by a reform-minded mayor. For Providence, it really is a new day," observed the Washington Post.

The city government is in the process of a comprehensive transformation. Employees from five city unions now work under new, 21st-century, professional contracts. Innovative tracking technology monitors the efficiency of service delivery in real time. 425 salaries have been eliminated, including 14 per cent of management. Providence has dropped to 17th in the state for per-capita property tax. His program to bring performing arts into every neighborhood of the city is the recipient of the U.S. Conference of Mayors' prestigious Livability Award.

Re-elected to a second term in office in 2006 after garnering 83 per cent of the vote, he has since been elected 2008 President of the National Conference of Democratic Mayors and is a member of the Mayors Against Illegal Guns coalition. The US' first openly gay mayor of a state capital, he is thought to be considering a run for Congress in 2010.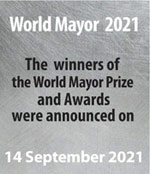 The best Mayors for Stronger | Fairer | Greener cities. Elect your candidate for the 20/21 World Mayor Prize and Honours. The Prize has been awarded since 2004