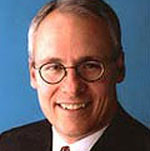 Martin J Chavez, former Mayor of Albuquerque, New Mexico





FRONT PAGE
Site Search
About us | Quiénes somos |
A propos de nous | Über uns |
Mayor Monitor
Directories
Events
Debate




US Mayors
World Mayor
World index of mayors
Mayors from Africa
Mayors from Asia & Australia
Mayors from The Americas
Mayors from Europe
Mayors and political parties
World's largest cities
and their mayors 2011

Mayors from Canada and the US (Former mayors in italics)
| Akron | Albuquerque | Atlanta (Franklin) | Atlanta (Reed) | Baltimore | Boston | Calgary | Chicago Emanuel | Chicago Daley | Columbus | Dayton | Denver | Detroit (Bing) | Detroit (Kilpatrick) | Edmonton | Harrisburg | Honolulu | Houston (Parker) | Houston (White) | London (Ontario) | Los Angeles | Louisville | Memphis | Miami | Minneapolis | Mississauga | News Orleans (Landrieu) | New Orleans (Nagin) | Newark | New York | Oakland | Oklahoma City | Phoenix | Philiadelphia | Pittsburgh | Pomona | Portland (Adams) | Portland (Potter) | Providence | Salt Lake City (Anderson) | Salt Lake City (Becker) | San Francisco | Seattle (McGinn) | Seattle (Nickels) | South Bay | Southfield | Stamford | Surrey BC | Toronto | Trenton | Tulsa | Washington DC | Winnipeg |




City Mayors reports news from towns and cities around the world. Worldwide | Elections | North America | Latin America | Europe | Asia | Africa | Events |




Mayors from The Americas, Europe. Asia, Australia and Africa are competing for the annual World Mayor Award. More




City Mayors ranks the world's largest as well as richest cities and urban areas. It also ranks the cities in individual countries, and provides a list of the capital cities of some 200 sovereign countries. More




City Mayors reports political events, analyses the issues and depicts the main players. More




City Mayors describes and explains the structures and workings of local government in Europe, The Americas, Asia, Australia and Africa. More




City Mayors profiles city leaders from around the world and questions them about their achievements, policies and aims. More




City Mayors deals with economic and investment issues affecting towns and cities. More




City Mayors reports on how business developments impact on cities and examines cooperation between cities and the private sector. More




City Mayors describes and explains financial issues affecting local government. More




City Mayors lists and features urban events, conferences and conventions aimed at urban decision makers and those with an interst in cities worldwide. More




City Mayors reports urban environmental developments and examines the challenges faced by cities worldwide. More




City Mayors reports on and discusses urban development issues in developed and developing countries. More



City Mayors reports on developments in urban society and behaviour and reviews relevant research. More




City Mayors deals with urban transport issues in developed and developing countries and features the world's greatest metro systems. More




City Mayors examines education issues and policies affecting children and adults in urban areas. More




City Mayors investigates health issues affecting urban areas with an emphasis on health in cities in developing countries. More




City Mayors examines the contributions history and culture make to urban society and environment. More




City Mayors examines the importance of urban tourism to city economies. More




City Mayors describes the history, architecture and politics of the greatest city halls in the world. More




City Mayors invites readers to write short stories about people in cities around the world. More




City Mayors questions those who govern the world's cities and talks to men and women who contribute to urban society and environment. More




City Mayors profiles national and international organisations representing cities as well as those dealing with urban issues. More




City Mayors reports on major national and international sporting events and their impact on cities. More




City Mayors lists cities and city organisations, profiles individual mayors and provides information on hundreds of urban events. More


Martin J Chavez
Former Mayor of Albuquerque, New Mexico

27 January 2008: Born in 1952, Albuquerque native Martin Chávez earned his degree from the University of New Mexico and completed his juris doctorate at Georgetown University in Washington, DC. He was the founding Director of the Workers' Compensation Administration in 1986, and from 1989 to 1993 served in the New Mexico State Senate, where he championed legislative initiatives from early voting and election and ethics reform to urban forestry and workers compensation.

Update 5 November 2009: In October 2009 Mayor Chavez was defeated by Republican Richard Berry in the city's mayoral election and will leave office in January 2010. More

From 1993 through 1997 Chávez served as Mayor of Albuquerque in a term that featured a city-wide clean up, lower crime rates and the construction of the long-sought Montaño Bridge. Chávez also initiated a highly successful water conservation campaign and led the fight to protect Kirtland Air Force Base from closure. After his term as mayor he ran for Governor of New Mexico in 1998 against Republican Gary E. Johnson, but lost by 10 per cent.

Since returning to the Mayor's Office in 2001, Chávez has restored fiscal discipline and supported well planned growth, rebuilt the public safety infrastructure and broken ground on an internationally acclaimed and historic surface water project that puts Albuquerque's long range prospects on a par with those of every other major city in the country.

Under the leadership of Chávez, Albuquerque has enjoyed a 17 per cent reduction in crime, a 33 per cent reduction in water use, and a job creation rate that is the envy of the rest of the state and most of the nation. The city has also begun enjoying national prominence in a number of studies and reports for factors ranging from business climate to cultural amenities.

Going forward, Chávez plans to make further improvements to public safety, build on environmental sustainability initiatives such as multi-modal transit, transform city pet shelters to 'live exit' for all adoptable animals and further support what has been described as one of the nation's fastest urban revitalizations. He has also upgraded the Balloon and Bio Parks, restored historic Tingley Beach and brought the amazing Explora Museum to Old Town. Further, Chávez has expanded partnerships with public education and initiated social services reforms to more effectively serve the most vulnerable of our community, from the mentally ill and the homeless to those faced with the specter of domestic violence and substance abuse issues.

Chávez is vice president of the National Conference of Democratic Mayors.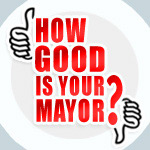 Mayor Monitor allows you to rate the performance of your mayor More


How good is
your mayor?
City Mayors provides Mayor Monitor (MM) to allow residents and non-residents to rate the performance of mayors from across the world as well as highlight their 'best' and 'worst' decisions. Mayor Monitor uses the widely understood one-to-ten rating system, where '1' signifies an extremely poor performance and '10' 'an outstanding one. In addition to rating mayors' performances, citizens are invited to highlight the best and worst decisions by city leaders.

Over time, Mayor Monitor will provide a valuable track record of mayors' successes and failures as well as their popularity among residents and a wider public. The results will be published on the City Mayors website and updated monthly.

Please rate your mayor now.

The ratings will become a contributory factor of World Mayor 2012.