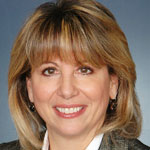 Dianne Watts, Independent Mayor of Surrey, British Columbia, Canada



FRONT PAGE
About us




MAYORS OF THE MONTH
In 2015
Mayor of Seoul, South Korea (04/2015)
Mayor of Rotterdam, Netherlands (03/2015)
Mayor of Houston, USA, (02/2015)
Mayor of Pristina, Kosovo (01/2015)

In 2014
Mayor of Warsaw, Poland, (12/2014)
Governor of Tokyo, Japan, (11/2014)
Mayor of Wellington, New Zealand (10/2014)
Mayor of Sucre, Miranda, Venezuela (09/2014)
Mayor of Vienna, Austria (08/2014)
Mayor of Lampedusa, Italy (07/2014)
Mayor of Ghent, Belgium (06/2014)
Mayor of Montería, Colombia (05/2014)
Mayor of Liverpool, UK (04/2014)
Mayor of Pittsford Village, NY, USA (03/2014)
Mayor of Surabaya, Indonesia (02/2014)
Mayor of Santiago, Chile (01/2014)

In 2013
Mayor of Soda, India (12/2013)
Mayor of Zaragoza, Spain (11/2013)
Mayor of Marseille, France (10/2013)
Mayor of Schwäbisch Gmünd, Germany (09/2013)
Mayor of Detroit, USA (08/2013)
Mayor of Moore, USA (07/2013)
Mayor of Mexico City, Mexico (06/2013)
Mayor of Cape Town, South Africa (05/2013)
Mayor of Lima, Peru (04/2013)
Mayor of Salerno, Italy (03/2013)
Governor of Jakarta, Indonesia (02/2013)
Mayor of Rio de Janeiro, Brazil (01/2013)

In 2012
Mayor of Izmir, Turkey (12/2012)
Mayor of San Antonio, USA (11/2012)
Mayor of Thessaloniki, Greece (10/2012)
Mayor of London, UK (09/2012)
Mayor of New York, USA (08/2012)
Mayor of Bilbao, Spain (07/2012)
Mayor of Bogotá, Columbia (06/2012)
Mayor of Perth, Australia (05/2012)
Mayor of Mazatlán, Mexico (04/2012)
Mayor of Tel Aviv, Israel (03/2012)
Mayor of Surrey, Canada (02/2012)
Mayor of Osaka, Japan (01/2012)

In 2011
Mayor of Ljubljana, Slovenia (12/2011)




Worldwide | Elections | North America | Latin America | Europe | Asia | Africa |

























Mayor of the Month for February 2012
Dianne Watts
Mayor of Surrey, Canada
Profile by Brian Baker, Senior Correspondent
2 February 2012: Dianne Watts has been mayor of Surrey, British Columbia, Canada since 2005. She has won election three times. In November 2011 she secured a third term with 81 per cent of the votes. Her principal opponent won nine per cent. All eight of the City Council positions were won by candidates from the Surrey First organisation, which she formed in 2008. Mayor Watts was awarded fourth place in World Mayor 2010.

Update 15 November 2014: Linda Hepner elected new Mayor of Surrey after Dianne Watts decided not to run for a fourth term.

After her stunning success in the 19th November 2011 contest Dianne Watts said "I'm absolutely thrilled. The people of Surrey saw the quality of the candidates and the work we have done over the past three years. We ran a clean campaign. We took the high road and we discussed the issues. We really made Surrey first. There are many tough issues facing us but we are willing to roll up our sleeves and get the work done."


Watts led her team to this unprecedented clean sweep despite being hampered by a serious back injury sustained in a horse riding accident on 23 July 2011. She was off work in hospital and subsequently convalescing at home for six weeks. The mayor was still reliant on pain killing injections to allow her to move around on the day of the election.

Dianne Watts, who is 52, was an architectural consultant before she was elected to the City Council in 1997. When first elected as mayor in 2005 she became the first woman to hold the post in Surrey. Her vote and her majority have increased at each election. In 2008 she had a majority of 43,000 votes. In 2011 it was over 48,000.

"I came kicking and screaming into politics," she says. "Going from the business world to politics is a quantum leap and it can be frustrating."

Her links with the business world have not all been positive for her as a politician. In 2010 she was caught up in a brouhaha after it was suggested that an unregistered business had been run from her home. Watts is married to a member of a local business family which has owned a manufacturing plant in Surrey for 30 years.

Mayor Watts describes her ethnic ancestry as Ukrainian/Yugoslav. Her grandmother was a migrant and her father learned English as a second language. She says this background helps her to understand the concerns and needs of Surrey's large population of families from other parts of the world.

In early 2012 the population of Surrey was approaching 485,000. It is the second most populous district in the Metro Vancouver region and includes several towns and suburban settlements south of the Fraser River. It is diverse with over 40 per cent of residents having a mother tongue other than English. Surrey has a large population of children, around 22 per cent, so educational and work opportunities are key issues.

Watts has responded to this demographic throughout her first 6 years in charge. She has sought to attract job providing investment and has re-organised the council approach to make it more business friendly. Reducing red tape has been a high priority for her administrations.

In 2009 the Council approved a Sustainability Charter and this, along with its Economic Investment Plan, provides the bedrock for all of the policies and initiatives.

The development of a vibrant city centre in Surrey, which will be second in scale and significance in the region only to downtown Vancouver, has been an initiative, which has been energetically pursued by Watts and her team. They are investing heavily in public facilities there.

The City Centre project has proved popular with the predominantly suburban dwelling residents who have bought in to the Mayor's case that such an urban core will benefit the whole of Surrey.

During the last months before the election Watts and her team ( Surrey First held 6 of the 8 council seats in her 2008-2011 administration) pressed on hard with completion of Stage 1 of their City Centre Plan and with finalising and approving Stage 2. Implementing Stage 2 will be a priority activity in her third term.

In September 2011 a new City Centre Library was opened. The 77,000 sq.ft (7153 sq m) facility has a green roof and a LEED (Leadership in Energy and Environmental Design) Silver Certificate and has a wide range of facilities across four floors.

Dianne Watts has praised the architecture by the Vancouver based Bing Thom practice. "I believe that innovative and unique architecture has the ability to shape a city's identity and to create the heart and soul of a community."

The mayor's view was backed by the New York based Metropolis magazine which praised the all-white décor and described it as a secular cathedral.

It is one of a portfolio of public buildings which are forming the core of the new city centre. A new 200,000 sq.ft (18580 sq.m) City Hall is being built adjacent to the library. The scheme also includes a new Community Plaza, which will be large enough to cater for major outdoor events. The scheme is set to cost 100 million CAN$ and defeated mayoral opponent Ross Buchanan campaigned against strongly. Opening is expected in autumn 2013.

The City Hall and Library are part of the 2.8 billion $CAN Build Surrey Program initiated by Watts and her administration in 2009 as a key component of the Economic Investment Action Plan.

All the city centre facilities are located close to the Surrey Central Sky Train station which is on the Expo line and provides a journey time of just over half an hour to central Vancouver.

In the third term, Watts is determined to establish the first phases of a light rail/tramway network in Surrey better connecting its settlements with Vancouver and with each other. Three initial routes have been studied and consulted on and decisions are expected in 2012.

Securing the funding for a light rail network in the present economic climate will be challenging but Watts has the credentials to pull it off. Between 20007-2009 she did a stint as Chairperson of Trans Link, the regional transport agency.

Such has been her impact as a decisive leader with a collegiate style who was in touch with electors that, despite her choosing to not badge herself as a Liberal in local politics she was urged to contest the leadership of the Liberal Party in the province in 2010. She resisted the proposal. In her comments in an election campaign period interview on the Surrey First web-site she perhaps revealed the reason. She said "the level of bureaucracy at provincial and federal level would drive me nuts."

Dianne Watts claimed after the 2011 elections that Surrey First is a diverse coalition and that the clean sweep would not prevent healthy debate and disagreement in the new council. She has attracted colleagues with impressive experience to the Surrey First banner, notably Linda Hepner who is a former Economic Development Manager at the council.

Recognising the significance of profile and branding to attracting companies in the 21st century climate Watts has established an annual Economic Summit event to support her Economic Investment Action Plans.

The Economic Summit in 2011 caused some controversy because of the presence of former US president George W Bush. Although there were protests from the Occupy movement about his invitation there was little discernable impact on most Surrey electors. The confidence most residents have in the Surrey First team was not breached.

Watts told the 500 people who attended the event in October 2011 that "the annual summit has helped cement Surrey's role as an economic leader in our province and country. It attracts international and local bodies who will help position our city for the future as we create British Columbia's next urban centre."

The impact of the Economic Investment Action Plan on investors is reflected in the naming of Surrey as the best place to invest in Western Canada by Western Canada Investment Magazine in 2011. Real Estate Investment Network rated Surrey the best place in British Columbia and the 4th best place in Canada in which to invest in November 2011.

The Mayor and her Surrey First colleagues have emphasised financial probity in their approach. When challenged over the decision by the Metro Vancouver mayors to raise taxes in 2011 to fund more transport infrastructure investment Dianne Watts had her response ready.

"We (in Surrey) have the lowest residential taxes in Metro Vancouver and the second lowest business taxes. It is one of the lowest in the country. We run a very lean organisation here."

Mayor Watts led a trade visit to India in 2011 which included executives from 24 companies across 8 sectors. 27% of Surrey's population are of South Asian descent and with its port and large USA border crossing she thinks India is a good fit for Surrey and that manufacturing and exporting are critical sectors for the city. In addition to private sector deals the trip also established a new partnership with the city of Jalandhar (Jullundur).

Bing Thom Associates were also the architects for the Central City Centre in 2004, which was the major scheme which began to transform and expand the city centre. It is a mixed use scheme adjacent to the Sky Train station which includes retail, education and open spaces. The 100 retail units are cleverly meshed with a campus for the Simon Fraser University and one for the Vancouver Career College.

Watts has maintained support for City Centre investment by emphasising the benefits to all the families of Surrey in having a major core to rival Vancouver, especially so close to the US border, and by cleverly ensuring that there are funds for improvements to the other five town centres in Surrey. For example, after her 2011 re-election funds were approved for a new arts centre in South Surrey.

Before the end of her first term she had already prepared the climate to win that trust by taking a more selective approach to development proposals than had the previous administration.

She told British Columbia Business magazine in 2007 that "the focal point had been development at any cost and it was eroding the quality of life."

In 2009 she signed a joint liveability accord with the three other high growth councils in Vancouver region which commits each to collaborative land-use planning to foster better growth management.

On her watch, the city council has embraced newer technologies where they can achieve better value services. Surrey was the first municipality in Canada to use recent electronic technology to improve its building inspection procedures. The Surrey First team are on a constant mission in overseeing their departments to cut back on red tape.

Watts came to office in 2005 as a change-maker who, although a member of the council for eight years, had been isolated from the prior administration.

Initially, she sat with the former Surrey Electors Team, which controlled the council in the years following the millennium but became an independent after rifts with former mayor Doug McCallum.

It is a measure of the dominance Watts has established that in the 2011 mayoral contest that the rival SCC group preferred to support an independent challenger rather than to put up a own candidate.

The Mayor has also focused on combating crime. Her strategy was based on best practice around the world. By 2011 every town centre had a designated Community Safety Officer and property crime has decreased under her watch. In the new term she is establishing a Child Advocacy Centre and 2012 will be a year when Surrey's police and fire officer numbers will increase.

The Child Advocacy Centre will provide services for at-risk young people under the age of 16. Watts has also been pressing the Provincial government for years to establish a Community Court in Surrey for several years. She renewed the initiative after being re-elected but it is, so far, one success that has eluded her.

The increase in numbers of police and fire-fighters will be matched by civilian jobs when the RCMP (Royal Canadian Mounted Police) opens a new 76,000 sq. m provincial headquarters building in Surrey in 2013. Costing close to 1 billion CAN$ over a 25 year PPP contract it will house over 2,700 employees. It is located in the Green Timbers development area not far from the city centre.

One of the new buildings in the City Centre was secured as part of the Olympics building programme. Built as a Games Preparation Centre it has become the Chuck Bailey Recreation Centre.

Shortly after the February 2010 Olympics Watts said "the 2010 Games left lasting community, business and generational legacies. Our exclusive relationship with Right to Play allowed our 70,000 school children to participate in the Olympic experience and make a difference in global citizenry. "

After her short-listing for World Mayor 2010, in which she came 4th, Dianne Watts told the Province newspaper "when l was first elected mayor l set out to ensure that we had good working environment at city hall. This led to initiatives such as the Whistleblower policy and lobbyist registering and set the foundations for all the good things we are doing now in building a new city from the ground up.

The roles of staff and council members are crucial in our collective effort. I always emphasise that all my initiatives are inter-connected."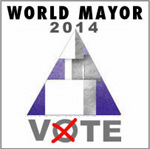 If you think your mayor has been outstanding, nominate him or her now for the 2014 World Mayor Prize


World Mayor 2014:
Candidates sought
The City Mayors Foundation invites you to nominate a candidate for the 2014 World Mayor Prize. The Prize is awarded every two years to a mayor who has made outstanding contributions to his / her community and has developed a vision for urban living and working that is relevant to towns and cities across the world.

Previous winners and runners-up include the mayors of Bilbao, Perth, Mexico City, Oklahoma City, Cape Town, Zurich, Melbourne, Amsterdam, Athens, Mississauga and Tirana. The World Mayor Project aims to show what outstanding mayors can achieve and raise their profiles nationally and internationally.

During the first round, suitable candidates may be suggested until the middle of May 2014. A shortlist of 25 nominees will be announced in June.

Please nominate your candidate for World Mayor 2014 now.