City Mayors lists and reviews urban events, conferences and seminars



FRONT PAGE
About us




Worldwide | Elections | North America | Latin America | Europe | Asia | Africa |





























Local government and urban
business management events
Edited by Guy Kervella
12 February 2014: City Mayors' directory of local government and urban business management events is aimed at city leaders, urban decision makers and those with an interest in cities worldwide. The directory provides specialists with comprehensive lists of events tailored to their areas of interest. Cities will find the directory useful in their efforts to attract international events to their venues, while the directory allows organisers to publicise their events worldwide and to decide on the most suitable dates and locations.

The City Mayors urban events directory is divided into 24 categories including environment, transport, technology and security. More categories will be added if needed. Individual events are listed by category and date.

Each entry describes the event and provides date and location information. The name of the organisers, contact and internet details are also given. Clicking on an event in the index below will take you to its appropriate page.

Please use our entry form if you wish to have your event listed FREE OF CHARGE on these pages.

EVENTS INDEX
Associations
City Mayors' local government associations events pages list and review conferences, conventions and seminars organised by national and international local government associations. More

Culture
City Mayors' cultural events pages list and review conferences, conventions and seminars on urban and city culture including the arts, architecture and history. More

Development
City Mayors' development events pages list and review conferences, conventions and seminars on urban and city development and planning including urbanism. More

Economy
City Mayors' economic events pages list and review conferences, conventions and seminars on urban and city business and economics including economic development and investment. More

Education
City Mayors' education events pages list and review conferences, conventions and seminars on education and schools in urban areas including higher and adult education. More

Employment
City Mayors' employment events pages list and review conferences, conventions and seminars on local government employment including recruiting, training, employment law and staff relations. More

Energy & Energy conservation
City Mayors' energy events pages list and review conferences, conventions and seminars on the urban use of energy and energy conservation. More

Environment
City Mayors' environment events pages list and review conferences, conventions and seminars on urban and city environment including climate, pollution and liveability. More

Finance
City Mayors' finance events pages list and review conferences, conventions and seminars on local government finance including taxes, fees and bonds. More

Governance
City Mayors' local government events pages list and review conferences, conventions and seminars best practise local governance including relations between local and central government. More

Health
City Mayors' health events pages list and review conferences, conventions and seminars on urban and city health including sanitation and the provision of care to vulnerable groups of citizens. More

Housing
City Mayors' housing events pages list and review conferences, conventions and seminars on public and private housing and associated issues. More

International
City Mayors' international events pages list and review conferences, conventions and seminars on international co-operation between cities and local government bodies. More

Leisure & Sport
City Mayors' leisure and sport events pages list and review conferences, conventions and seminars on leisure and sport including the benefits and economic importance of both activities. More

Management
City Mayors' management events pages list and review conferences, conventions and seminars on local government management including best practise, cost effectiveness and management tools. More

Marketing
City Mayors' marketing events pages list and review conferences, conventions and seminars on marketing cities for tourism and investment. More

Procurement
City Mayors' local government procurement pages list and review events, conferences, exhibitions and seminars on best practice procurement. More

Public services
City Mayors' public services events pages list and review conferences, conventions and seminars on local government services including best practice, cost effectiveness, outsourcing and public/private partnerships. More

Security
City Mayors' security events pages list and review conferences, conventions and seminars on urban security and policing. More

Society
City Mayors' society events pages list and review conferences, conventions and seminars on urban and suburban society including minorities, poverty, homelessness and crime. More

Technology
City Mayors' technology events pages list and describe conferences and seminars on technology for towns and cities including IT. More

Tourism
City Mayors' tourism events pages list and review conferences, conventions and seminars on tourism and travel including promotion, development and visitor care. More

Transport
City Mayors' transport events pages list and review conferences, conventions and seminars on urban and regional transport including planning, management, integrated mobility, green and intelligent transport as well as public-private partnerships in transport. More

Utilities & energy
City Mayors' utilities events pages list and review conferences, conventions and seminars on urban utilties including water, energy and waste. More

Events index | Events entry form | Event categories: Associations | Culture | Development | Economy | Education | Employment | Energy | Environment | Finance | Governance | Health | Housing | International | Leisure & Sport | Management | Marketing | Procurement | Public services | Security | Society | Technology | Tourism | Transport | Utilities |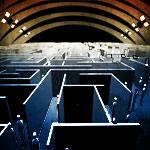 City Mayors lists and reviews urban events, conventions and exhibitions


Events listed
free of charge
Urban events, conferences, seminars and conventions is a new service by City Mayors.

The pages list and describe events, conferences and conventions aimed at urban decision makers and those with an interest in cities worldwide.

We are inviting event organisers to supply brief descriptions as well as date, location, internet and contact details. The information will be published free of charge.

When supplying information, event organisers are asked to follow our standard entry format and indicate which of our sections would be most appropriate for their events.

Please write to Guy Kervella.