City Mayors lists and reviews urban events, conferences and seminars



FRONT PAGE
About us




Worldwide | Elections | North America | Latin America | Europe | Asia | Africa |





























Local government associations events,
conferences, conventions and seminars
Edited by Guy Kervella
Events index | Events entry form | Event categories: Associations | Culture | Development | Economy | Education | Employment | Energy | Environment | Finance | Governance | Health | Housing | International | Leisure & Sport | Management | Marketing | Procurement | Public services | Security | Society | Technology | Tourism | Transport | Utilities & energy |

City Mayors' local government associations events pages list and review conferences, conventions and seminars organised by national and international local government associations.

EVENTS ON THIS PAGE
No events notified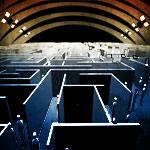 City Mayors lists and reviews urban events, conventions and exhibitions


Events listed
free of charge
Urban events, conferences, seminars and conventions is a public service provided by City Mayors. The events pages list and describe events, conferences and conventions aimed at city leaders, urban decision makers and those with an interest in cities worldwide.

We are inviting event organisers to supply brief descriptions as well as date, location, internet and contact details. The information will be published FREE OF CHARGE.

When supplying event information, please complete our entry form and indicate which of our listed categories would be most appropriate for your event. You may submit any number of events, however, each event must be submitted separately.

Please use our entry form to submit your information electronically.