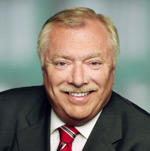 Dr Michael Häupl, Mayor of Vienna





FRONT PAGE
Site Search
About us | Quiénes somos |
A propos de nous | Über uns |
Mayor Monitor
Directories
Events
Debate




World Mayor
World index of mayors
Mayors from Africa
Mayors from Asia & Australia
Mayors from The Americas
Mayors from Europe
Mayors and political parties
World's largest cities
and their mayors

Mayors of the Month
Mayor of Ljubljana

Mayors from Europe
(Former mayors in italics)
| Almada | Amaroussion | Amsterdam (Cohen) | Amsterdam (van der Laan) | Antwerp | Athens | Barcelona | Berlin | Bologna | Bonn | Bremen | Chania | Cologne | Córdoba | Doncaster | Elbasan | Evry | Ghent | Gothenburg | Hamburg | Hartlepool | Kraków | La Laguna | Lewisham | Lille | London (Johnson) | London (Livingstone) | Lyon | Malmö | Middlesbrough | Montreuil-sous-Bois | Moscow | Munich | Nicosia | Nuremburg | Paris | Reims | Rhodes | Riace | Rome (Alemanno) | Rome (Veltroni) | Rouen | Sofia | Stockholm | Stuttgart | Tirana | Tower Hamlets | Turin | Ulm | Vienna | Wroclaw | Zurich (Ledergerber) | Zurich (Mauch) |




City Mayors reports news from towns and cities around the world. Worldwide | Elections | North America | Latin America | Europe | Asia | Africa | Events |




Mayors from The Americas, Europe. Asia, Australia and Africa are competing for the annual World Mayor Award. More




City Mayors ranks the world's largest as well as richest cities and urban areas. It also ranks the cities in individual countries, and provides a list of the capital cities of some 200 sovereign countries. More




City Mayors reports political events, analyses the issues and depicts the main players. More




City Mayors describes and explains the structures and workings of local government in Europe, The Americas, Asia, Australia and Africa. More




City Mayors profiles city leaders from around the world and questions them about their achievements, policies and aims. More




City Mayors deals with economic and investment issues affecting towns and cities. More




City Mayors reports on how business developments impact on cities and examines cooperation between cities and the private sector. More




City Mayors describes and explains financial issues affecting local government. More




City Mayors lists and features urban events, conferences and conventions aimed at urban decision makers and those with an interst in cities worldwide. More




City Mayors reports urban environmental developments and examines the challenges faced by cities worldwide. More




City Mayors reports on and discusses urban development issues in developed and developing countries. More



City Mayors reports on developments in urban society and behaviour and reviews relevant research. More




City Mayors deals with urban transport issues in developed and developing countries and features the world's greatest metro systems. More




City Mayors examines education issues and policies affecting children and adults in urban areas. More




City Mayors investigates health issues affecting urban areas with an emphasis on health in cities in developing countries. More




City Mayors examines the importance of urban tourism to city economies. More




City Mayors examines the contributions history and culture make to urban society and environment. More




City Mayors describes the history, architecture and politics of the greatest city halls in the world. More




City Mayors invites readers to write short stories about people in cities around the world. More




City Mayors questions those who govern the world's cities and talks to men and women who contribute to urban society and environment. More




City Mayors profiles national and international organisations representing cities as well as those dealing with urban issues. More




City Mayors reports on major national and international sporting events and their impact on cities. More




City Mayors lists cities and city organisations, profiles individual mayors and provides information on hundreds of urban events. More


Dr Michael Häupl
Mayor of Vienna
28 March 2007: Dr. Michael Häupl was born on 14 September 1949 in Altlengbach in Lower Austria. He started his political career in 1975, when between then and 1977 he was Chairman of the Austrian Association of Socialist Students (VSSTÖ).

How good is Mayor Häupl?

In 1978 he became a member of the Democratic Party Committee for the 16th district of Vienna, Ottakring. Between 1978 and 1984 he undertook various functions in the Young Generation (JG), the youth organisation of the Austrian Social Democratic Party SPÖ.

In 1982 he became an elected chairman of JG Vienna and the Deputy Chairman of the Federal JG Organisation. From 1983 until 1988 he was a Member of the Vienna City Council and Provincial Parliament and from 1988 to 1994, he was a Member of the Vienna City Government as Executive City Councillor for Environment, Recreation and Sports.

In 1993 he was made Chairman of SPÖ Vienna and on November 7 he was elected Mayor and Governor of Vienna. In addition, Mr. Häupl is currently the President of the Council of European Regions and Municipalities (CEMR) as well as President of the Austrian Association of Cities and Towns (Österreichischer Städtebund).

Since becoming Mayor of Vienna Mr. Häupl achieved a number of objectives for his city in various areas such as social responsibility and security for all people who live in Vienna, strict environmental protection standards as well as a large-scale initiative for the promotion of science, research and technology.

Examples of social responsibility in Vienna are the successful access to world-class medical care and the right to grow old in dignity and receive the necessary nursing, irrespective of income. An excellent free public school system is offered in Vienna as well as free day care for children from low-income families. The City of Vienna provides targeted assistance to those who need it - ranging from heating subsidies to an assistant teacher scheme for children with special needs, and free language courses for migrants.

Another key issue for Mr. Häupl is the environment. With 36 individual packages of measures forming the so-called Climate Protection Programme KliP, Vienna has reduced its annual carbon dioxide emissions by some 2.4 tonnes. These measures include the large-scale development and expansion of public transport and district heating, the doubling of subsidies for solar energy, and the thermal renovation of residential buildings.

This has yielded visible and measurable results: Vienna has the lowest carbon dioxide emissions per capita in all of Austria. Currently the city council is preparing "KliP II" which will be launched in 2010 when the current climate protection programme ends.

With these efforts, Vienna remains an environmentally model city. Furthermore, Mr Häupl supports sustainable large-scale investments and funding schemes for science, research and technology.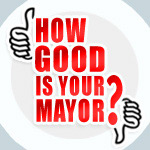 Mayor Monitor allows you to rate the performance of your mayor More


How good is
your mayor?
City Mayors provides Mayor Monitor (MM) to allow residents and non-residents to rate the performance of mayors from across the world as well as highlight their 'best' and 'worst' decisions. Mayor Monitor uses the widely understood one-to-ten rating system, where '1' signifies an extremely poor performance and '10' 'an outstanding one. In addition to rating mayors' performances, citizens are invited to highlight the best and worst decisions by city leaders.

Over time, Mayor Monitor will provide a valuable track record of mayors' successes and failures as well as their popularity among residents and a wider public. The results will be published on the City Mayors website and updated monthly.

Please rate your mayor now.