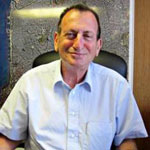 Ron Huldai, Mayor of Tel Aviv




FRONT PAGE
About us




MAYORS OF THE MONTH
In 2015
Mayor of Seoul, South Korea (04/2015)
Mayor of Rotterdam, Netherlands (03/2015)
Mayor of Houston, USA, (02/2015)
Mayor of Pristina, Kosovo (01/2015)

In 2014
Mayor of Warsaw, Poland, (12/2014)
Governor of Tokyo, Japan, (11/2014)
Mayor of Wellington, New Zealand (10/2014)
Mayor of Sucre, Miranda, Venezuela (09/2014)
Mayor of Vienna, Austria (08/2014)
Mayor of Lampedusa, Italy (07/2014)
Mayor of Ghent, Belgium (06/2014)
Mayor of Montería, Colombia (05/2014)
Mayor of Liverpool, UK (04/2014)
Mayor of Pittsford Village, NY, USA (03/2014)
Mayor of Surabaya, Indonesia (02/2014)
Mayor of Santiago, Chile (01/2014)

In 2013
Mayor of Soda, India (12/2013)
Mayor of Zaragoza, Spain (11/2013)
Mayor of Marseille, France (10/2013)
Mayor of Schwäbisch Gmünd, Germany (09/2013)
Mayor of Detroit, USA (08/2013)
Mayor of Moore, USA (07/2013)
Mayor of Mexico City, Mexico (06/2013)
Mayor of Cape Town, South Africa (05/2013)
Mayor of Lima, Peru (04/2013)
Mayor of Salerno, Italy (03/2013)
Governor of Jakarta, Indonesia (02/2013)
Mayor of Rio de Janeiro, Brazil (01/2013)

In 2012
Mayor of Izmir, Turkey (12/2012)
Mayor of San Antonio, USA (11/2012)
Mayor of Thessaloniki, Greece (10/2012)
Mayor of London, UK (09/2012)
Mayor of New York, USA (08/2012)
Mayor of Bilbao, Spain (07/2012)
Mayor of Bogotá, Columbia (06/2012)
Mayor of Perth, Australia (05/2012)
Mayor of Mazatlán, Mexico (04/2012)
Mayor of Tel Aviv, Israel (03/2012)
Mayor of Surrey, Canada (02/2012)
Mayor of Osaka, Japan (01/2012)

In 2011
Mayor of Ljubljana, Slovenia (12/2011)




Worldwide | Elections | North America | Latin America | Europe | Asia | Africa |

























Mayor of the Month for March 2012
Ron Huldai
Mayor of Tel Aviv

5 March 2012: Tel Aviv, Israel's globally renowned tourism hotspot and financial hub, is led by Ron Huldai, the city's tenth elected mayor since the its foundation in 1909 as an adjunct to the ancient settlement of Jaffa. First elected in 1998 after a lengthy military career, Labor's Huldai has sought to continue Tel Aviv's economic growth as well as promote its tolerance and diversity, often against the wishes of orthodox government ministers and the country's religious leaders.

Update 22 October 2013: Ron Huldai re-elected for a fourth term as mayor.

Huldai leads a city which sits apart from the social conservatism of a nation defined by the pervasive strictures of religion, a vibrant and affluent 24/7 destination, dubbed by lifestyle magazine Wallpaper* as the "Mediterranean's new capital of cool". A beacon of Modernism, its unique collection of Bauhaus constructions (which owe their construction to the influx of German émigré architects fleeing Nazism in the 1930s) has enjoyed World Heritage Site status since 2003.

In 2008 Tel Aviv was ranked 42nd on Foreign Policy's Global Cities Index and acts as the nation's financial hub, the Middle East's second richest city. This in itself leads to an uneasy array of cohesion issues, as seen in 2009 when the mayor faced down a demand by the Israeli interior ministry to cancel the city's longstanding annual Gay Pride event. While Huldai's defence of the openness, tolerance and pluralism of the city's gay-friendly culture (in a region noted for being anything but) against the religious right, other newfound outspoken opponents, organised as 'City For All', accuse the mayor of an autocratic style and as being pro-developer in all city planning decisions. For its part, the city proudly acknowledges the AAA rating enjoyed in its credit profile and its leading position as a regional, if not international, business hub. They also point to the city's planning policies as leading a boom in city-dwelling after decades of migration, in particular among the young, having doubled the 18-35 demographic slant since Huldai became mayor. Huldai also contends that his progressive policies have seen incremental improvement in not only the quality of life for the city as a whole, but particularly in impoverished neighbourhoods in the south through infrastructure and community investment.

On a visit to Germany in 2011, Ron Huldai told his Frankfurt audience that Tel Aviv took its name from Theodore Herzl's visionary book Altneuland. In his book, Herzl wrote about a future Jewish state that he imagined as liberal, progressive, pluralistic, secular and equal. "This is a very serious legacy to live up to, and I am proud to say, humbly, that in many cases Herzl's utopia is a reality in our city."

The Wall Street Journal (WSJ) described Tel Aviv as Europe's main technology hub, saying that Israel's business and culture urban centre eclipsed European competitors like Berlin and London. The newspaper argued that it was Tel Aviv's longstanding mayor, Ron Huldai, who has been largely responsible for creating the "Silicon Wadi." In an interview with the WSJ, Mayor Huldai explained his success in making Tel Aviv into a global tech destination: "Tel Aviv had become a city that people used, not a city they lived in. We are creating a good place for hi-tech people to live in - I am doing it for the people working in hi-tech." The city's public realm improvements have been aimed at both harnessing the economic potential of increased tourism through waterfront improvement and facilities for the cultural offer, as well as bike trails and greenery for residents.

The mayor does not shy away from confronting Israel's religious leaders when he believes his city's interests are at stake. Early in 2012 he was condemned by Tel Aviv's chief rabbi for supporting the running of public transport services on Saturdays, the Jewish Sabbath.

Huldai's political career as mayor requires something of an understanding of the fluid state of the Israeli electoral scene. Huldai was first elected mayor in the city's 1998 elections, as head of the Labor list, replacing one term Likud mayor and former minister Roni Milo. Re-elected in 2003 with 62 per cent of the vote, his 2008 third term re-election margin was less convincing. His victory was dependent on an alliance with the centrist Kadima (the Likud breakaway formed by Ariel Sharon) as the One Tel Aviv list. With little over 50 per cent of votes cast, Huldai defeated leftist parliamentarian Dov Khenin's City For All list once the support of the Senior Citizens Party was considered.

Ron Huldai was born to Polish parents in the kibbutz settlement of Hulda in 1944 (from which his parents took their adoptive surname). He graduated in history at Tel Aviv University, later taking courses at Auburn Montgomery University and the USAF Air War College, both in Alabama, and Wharton School, University of Pennsylvania. Huldai served for 26 years in the Israeli Air Force, eventually attaining the rank of Brigadier General, overseeing the IAF pilot training school and acting as chief administrator for infrastructure construction. Retiring from military service in 1989, he entered the private sector, before becoming principal of Tel-Aviv's Herzliya Hebrew High School in 1992, overseeing a number of reforms to the ailing institution during his six year tenure before being elected mayor.

The City of Tel Aviv Municipality is governed by a 31-member council, elected by proportional representation every five years, with the last elections held in 2008. As well as the mayor's One Tel Aviv Labour/Kadima faction, there are also representatives from the Senior Citizens faction, the left New Movement-Meretz and the Greens, the centre-right Likud and a number of religious parties such as Shas. The municipality's activities are largely concerned with social welfare, culture and leisure, urban planning, water and traffic management.

Mayor Huldai was shortlisted for the 2012 World Mayor Prize.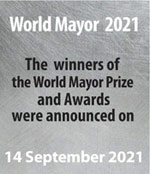 The best Mayors for Stronger | Fairer | Greener cities. Elect your candidate for the 20/21 World Mayor Prize and Honours. The Prize has been awarded since 2004