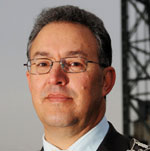 Ahmed Aboutaleb, Mayor of Rotterdam




FRONT PAGE
About us




MAYORS OF THE MONTH
In 2015
Mayor of Seoul, South Korea (04/2015)
Mayor of Rotterdam, Netherlands (03/2015)
Mayor of Houston, USA, (02/2015)
Mayor of Pristina, Kosovo (01/2015)

In 2014
Mayor of Warsaw, Poland, (12/2014)
Governor of Tokyo, Japan, (11/2014)
Mayor of Wellington, New Zealand (10/2014)
Mayor of Sucre, Miranda, Venezuela (09/2014)
Mayor of Vienna, Austria (08/2014)
Mayor of Lampedusa, Italy (07/2014)
Mayor of Ghent, Belgium (06/2014)
Mayor of Montería, Colombia (05/2014)
Mayor of Liverpool, UK (04/2014)
Mayor of Pittsford Village, NY, USA (03/2014)
Mayor of Surabaya, Indonesia (02/2014)
Mayor of Santiago, Chile (01/2014)

In 2013
Mayor of Soda, India (12/2013)
Mayor of Zaragoza, Spain (11/2013)
Mayor of Marseille, France (10/2013)
Mayor of Schwäbisch Gmünd, Germany (09/2013)
Mayor of Detroit, USA (08/2013)
Mayor of Moore, USA (07/2013)
Mayor of Mexico City, Mexico (06/2013)
Mayor of Cape Town, South Africa (05/2013)
Mayor of Lima, Peru (04/2013)
Mayor of Salerno, Italy (03/2013)
Governor of Jakarta, Indonesia (02/2013)
Mayor of Rio de Janeiro, Brazil (01/2013)

In 2012
Mayor of Izmir, Turkey (12/2012)
Mayor of San Antonio, USA (11/2012)
Mayor of Thessaloniki, Greece (10/2012)
Mayor of London, UK (09/2012)
Mayor of New York, USA (08/2012)
Mayor of Bilbao, Spain (07/2012)
Mayor of Bogotá, Columbia (06/2012)
Mayor of Perth, Australia (05/2012)
Mayor of Mazatlán, Mexico (04/2012)
Mayor of Tel Aviv, Israel (03/2012)
Mayor of Surrey, Canada (02/2012)
Mayor of Osaka, Japan (01/2012)

In 2011
Mayor of Ljubljana, Slovenia (12/2011)




Worldwide | Elections | North America | Latin America | Europe | Asia | Africa |

























Mayor of the Month for March 2015
Ahmed Aboutaleb
Mayor of Rotterdam, Netherlands
By Tann vom Hove
10 March 2015: When, following the attack on the French satirical magazine Charlie Hebdo, the Moroccan-born Mayor of Rotterdam told fellow Muslims in the Netherlands that if they didn't like the freedom offered by western society to pack their bags and fuck off (Dutch: rot toch op), Ahmed Aboutaleb was applauded not necessarily for his choice of words but for his clear message. Boris Johnson, the Mayor of London, called him his hero and compared him in a newspaper column to Voltaire. "If we are going to win the struggle for the minds of young Muslims, then that is the kind of voice we need to hear - and it needs above all to be a Muslim voice," Mayor Johnson wrote.

In February 2015 the White House acknowledged Ahmed Aboutaleb as someone who can reach urban Muslims and non-Muslims by inviting him as one of only seven European and US mayors to a conference on combating violent extremism. Meanwhile in Turkey, some newspapers urged the mayors of the country's big cities to follow the lead Mayor Aboutaleb and speak out against religious terrorism. But there were also critical voices, particularly among Muslims in the Netherlands. Many Dutch Muslims feel they are under siege, having constantly to proclaim their allegiance to the country. Some accused the Mayor of selling out to the Dutch establishment and forgetting how he had to defend his origins at the beginning of his political career.

• In Amsterdam
• In government
• In Rotterdam

Ahmed Aboutaleb, born in 1961, grew up in a small village in northern Morocco. In 1976, he, his mother and brothers moved to the Netherlands to join his father, who was already working in the country. In 1987, he graduated from a technical college where he had studied telecommunications. Following his degree, he worked as a radio journalist and later in the public relations department of the Dutch health ministry. In 1998, Ahmed Aboutaleb became director of the Institute for Multicultural Development Forum, an institute dealing with multiculturalism and integration.


In Amsterdam
The political career of Ahmed Aboutaleb began when, in 2004, he became a city alderman in Amsterdam for the Labour Party (Partij van de Arbeid, PvdA). His responsibilities included social affairs, education, youth and cultural integration. During his first term, he introduced catchment areas for primary schools, which meant that schools could only admit pupils from the neighbourhoods they served. The scheme was well received by parents and made Aboutaleb Amsterdam's most popular politician. In the 2006 local elections he received more votes than any other candidate.

Immediately after the murder of Theo van Gogh in November 2004, Ahmed Aboutaleb established his reputation as a conciliator. The gruesome shooting and stabbing of the filmmaker by a Dutch-Moroccan citizen threatened social cohesion with several revenge attacks on mosques while some radical Muslim websites praised the murder. Research by the University of Leiden uncovered 147 religiously and/or racially motivated incidents between the murder and the end of November, with the police reporting some 47 attacks on mosques and 13 on churches.

Amsterdam's Labour Party asked Ahmed Aboutaleb to calm tempers and bring communities together. One day after the killing, he famously went to the city's Alkabir mosque to reassure Muslims that the city would not tolerate reprisals but also to remind them that those who did not share the core values of Dutch society had no place in the country.

During his time on the Amsterdam city council, Aboutaled triggered controversy when he tried to introduce home visits to welfare recipients to check whether their claims were genuine. He also caused consternation in his own Muslim community when, in 2006, he said women wearing burqas found it difficult to get jobs. He proposed legislation that would have allowed the city to cut welfare payments to women who insist on wearing a burqa if it can prove the full-body covering is the reason she can't find a job. He told a Dutch women's magazine that nobody wanted to hire someone with a burqa, "I say: off with the burqa and apply for work. If you don't want to do that, that's fine, but you don't get a benefit payment." Critics of Aboutaled pointed out the absurdity of his proposal and reminded him that there were at the most 100 burqa wearing women among the one million strong Muslim community in the Netherlands.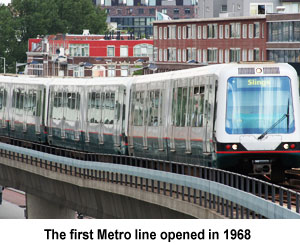 In government
Ahmed Aboutaleb's two years in national politics – in February 2007 he was appointed deputy social affairs minister – started with a controversy when Geert Wilders from the right-wing PVV party questioned his loyalty to the Netherlands because of the minister's dual, Dutch-Moroccan nationality. Wilders claimed that Aboutaleb's allegiance was to the Moroccan King rather than the Dutch Queen. However, Aboutaleb was supported by other party leaders. Wouter Bos, the boss of his own Labour Party, described him as the prototype of the modern Social Democrat. "Firm with a sense of justice."

But despite the high esteem Ahmed Aboutaleb enjoyed at the beginning of his ministerial career, he faded away during his two years in government. Colleagues of his said he took little part in political debates and didn't produce anything or real significance. He was described as a man of action - good at solving concrete problems but less so at drafting legislation.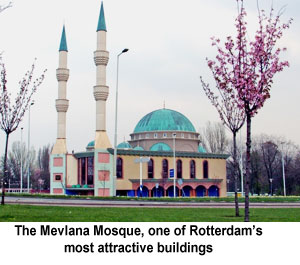 In Rotterdam
When, in October 2008, the city council of Rotterdam decided to put Aboutaleb's name forward as the city's next mayor – in the Netherlands city mayors are appointed by the government on the recommendations of city councils -- he accepted without hesitation. He was reported to have been extremely pleased to become mayor of a "really nice city, with a special population and a great history." But his appointment was again heavily criticised by right-wing politicians. Leefbaar Rotterdam (Liveable Rotterdam), the party once led by Pim Fortuyn, who was assassinated in 2002, again accused him divided loyalty. One opposition councillor thought Aboutaleb was better suited to be mayor of Rabat than Rotterdam.

In a city where almost half of the population is of non-Dutch origin and some 80,000 Muslims (13% of the population) reside, Ahmed Aboutaleb knew that holding the city together would require leadership and tact. The Muslim community was excited that one of their own had risen so high, while ethnic Dutch citizens reacted to his appointment wearily. During the first months as mayor, Aboutaleb refused to give any interviews, saying that he needed to get to know the people of Rotterdam. He won praise for embarking on a listening tour to the city's numerous neighbourhoods and succeeded in dispelling many reservations held by white Dutch residents.

In his first interview as mayor, Ahmed Aboutaleb told the British Observer newspaper that his job was to build bridges and Rotterdam at the delta of the rivers Rhine, Meuse and Scheidt was a good place to do that. "My job is to be mayor for everyone from the Dutch businessmen to the kid from Surinam just trying to earn a living." He added that he would like to become a role model for immigrants persuading them that they can achieve access to power. Aboutaleb's told the various immigrant communities that they were entitled to all the rights and benefits the Netherlands had to offer but that they had to integrate and accept Dutch liberal values. He said: "Stop seeing yourself as victims and if you don't want to integrate, leave."

Mayor Aboutaleb's repeated his message of 'accept Dutch values or go back home' on numerous occasions during his years in office, most recently in February 2015 in Washington when interviewed by CNN. He told the television audience that the Dutch constitution and society was based on tolerance and acceptance. "So the moment you come to the Netherlands, wherever from all over the world and you get a citizenship then you have to at least underline and embrace the constitution and the values of our country." He also rejected the notion that poverty alone led to terrorism. "I know what it is like to live in poverty. I spent the first 15 years of my life in Morocco on one meal a day, walking without shoes. So I know how it is to be a product of poverty. And I cannot accept that poverty leads to terrorism. Poverty must lead to a search for knowledge and ambition to climb up the social ladder."

While in Washington, the mayor also addressed a conference on combating violent extremism in cities, organised by the White House. He said it was the duty of city governments to provide young people with prospects so that they are less receptive to extremist ideas. "Exclusion and discrimination make young people vulnerable to the messages of extremist recruiters. A paid job is the best remedy against poverty and a life on the margins of society - the margins where malicious people will find their victims."

It is estimated that some 30 Rotterdammers have gone to Syria and Iraq to join Islamic State. The mayor admitted that authorities had little idea what made would-be jihadists tick. He said much of his own knowledge was derived from international media like Al-Jazeera and the picture he got was that a large number of young people were driven by idealism and the idea of living in a country where the word of god ruled.

Ahmed Aboutaleb also called for more dialogue between groups of different nationalities, cultures and religions. During last year's war between Gaza and Israel, he organised a number of meeting between Jewish and Muslim groups to diffuse any tensions that might arise. Unlike in other European cities, a pro-Palestinian march in Rotterdam passed off peacefully. In Washington, Mayor Aboutaleb described how, after the Paris attacks on Charlie Hebdo and a Jewish supermarket, people from all communities came together to express their anger and share their fears. "As Rotterdam mayor and a practising Muslim, I called on the Muslim community to take actions and make their voices heard more loudly. The 16 million Muslims in Europe and the two million in the US can show that their religious beliefs can be perfectly combined with our Western values."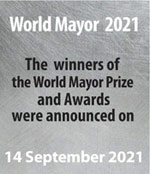 The best Mayors for Stronger | Fairer | Greener cities. Elect your candidate for the 20/21 World Mayor Prize and Honours. The Prize has been awarded since 2004