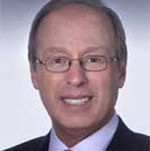 Sam Katz, Mayor of Winnipeg, Canada





FRONT PAGE
Site Search
About us | Quiénes somos |
A propos de nous | Über uns |
Mayor Monitor
Directories
Events
Debate




Index of mayors
Canadian Mayors
Mayors from The Americas
The World Mayor Project
Largest cities and their mayors
Calgary and Toronto mayors

Mayors from Canada and the US (Former mayors in italics)
| Akron | Albuquerque | Atlanta (Franklin) | Atlanta (Reed) | Baltimore | Boston | Calgary | Chicago Emanuel | Chicago Daley | Columbus | Dayton | Denver | Detroit (Bing) | Detroit (Kilpatrick) | Edmonton | Harrisburg | Honolulu | Houston (Parker) | Houston (White) | London (Ontario) | Los Angeles | Louisville | Memphis | Miami | Minneapolis | Mississauga | News Orleans (Landrieu) | New Orleans (Nagin) | Newark | New York | Oakland | Oklahoma City | Phoenix | Philiadelphia | Pittsburgh | Pomona | Portland (Adams) | Portland (Potter) | Providence | Salt Lake City (Anderson) | Salt Lake City (Becker) | San Francisco | Seattle (McGinn) | Seattle (Nickels) | South Bay | Southfield | Stamford | Surrey BC | Toronto | Trenton | Tulsa | Washington DC | Winnipeg |




City Mayors reports news from towns and cities around the world. Worldwide | Elections | North America | Latin America | Europe | Asia | Africa | Events |




Mayors from The Americas, Europe. Asia, Australia and Africa are competing for the annual World Mayor Award. More




City Mayors ranks the world's largest as well as richest cities and urban areas. It also ranks the cities in individual countries, and provides a list of the capital cities of some 200 sovereign countries. More




City Mayors reports political events, analyses the issues and depicts the main players. More




City Mayors describes and explains the structures and workings of local government in Europe, The Americas, Asia, Australia and Africa. More




City Mayors profiles city leaders from around the world and questions them about their achievements, policies and aims. More




City Mayors deals with economic and investment issues affecting towns and cities. More




City Mayors reports on how business developments impact on cities and examines cooperation between cities and the private sector. More




City Mayors describes and explains financial issues affecting local government. More




City Mayors lists and features urban events, conferences and conventions aimed at urban decision makers and those with an interst in cities worldwide. More




City Mayors reports urban environmental developments and examines the challenges faced by cities worldwide. More




City Mayors reports on and discusses urban development issues in developed and developing countries. More



City Mayors reports on developments in urban society and behaviour and reviews relevant research. More




City Mayors deals with urban transport issues in developed and developing countries and features the world's greatest metro systems. More




City Mayors examines education issues and policies affecting children and adults in urban areas. More




City Mayors investigates health issues affecting urban areas with an emphasis on health in cities in developing countries. More




City Mayors examines the contributions history and culture make to urban society and environment. More




City Mayors examines the importance of urban tourism to city economies. More




City Mayors describes the history, architecture and politics of the greatest city halls in the world. More




City Mayors invites readers to write short stories about people in cities around the world. More




City Mayors questions those who govern the world's cities and talks to men and women who contribute to urban society and environment. More




City Mayors profiles national and international organisations representing cities as well as those dealing with urban issues. More




City Mayors reports on major national and international sporting events and their impact on cities. More




City Mayors lists cities and city organisations, profiles individual mayors and provides information on hundreds of urban events. More


Sam Katz
Mayor of Winnipeg
9 March 2008: Samuel Katz was born in Israel in 1951, though his family emigrated to Winnipeg, Canada shortly after. He attended the University of Manitoba in the city, graduating with a BA in Economics and opened a clothes store in the city not long after. Katz then built up a local showbusiness empire and became something of a celebrity in the region through his Showtime Productions Inc. entertainment promotions company, which staged concerts by leading pop musicians of the day and musicals in the city. Sam Katz was shortlisted for the 2008 World Mayor Award

In 1994 he became owner of the Winnipeg Goldeneyes baseball team, building the Canwest Park ground in 1999, in time for Winnipeg's staging of the Pan American Games that year. Katz also founded the Winnipeg Goldeneyes Field of Dreams Foundation, which raises money for children's charities in the province and for which he was awarded the Queen's Golden Jubilee Medal in 2002 and the Order of Manitoba in 2004 by the Lt. General of Manitoba. He has also run businesses in the restaurant and club sectors and was listed as one of 125 Influential Manitobans.

Katz was able to ride this business success and voluntary work into Winnipeg City Hall as its 42nd mayor in a by-election in 2004 (caused by the resignation of Mayor Glenn Murray) and was able to secure re-election to a full term in 2006. Previous mayor Glenn Murray had achieved a national profile with the city's staging of the 1999 Pan American Games and unsuccessfully ran on behalf of the Liberal Party in the 2004 federal election, becoming the first Winnipeg mayor to resign mid-term in the process. In the by-election which ensued, Katz beat nearest rival deputy mayor Dan Vandal 42% to 24% and provincial legislator MaryAnn Mihychuk by an even greater margin. He secured almost 62% of the vote in the October 2006 general election in the city, beating Manitoba legislator Marianne Cerilli into second place on 23%. Katz follows Murray in that he is the first Jewish mayor of the city, while Murray held the distinction of being the first openly gay mayor in Canada.

As mayor, Katz was forced to face down calls to quit when in April 2006 he referred to returning Olympic athletes in what some regarded as a derogatory manner by likening them to Playboy bunny girls. He also raised eyebrows later that year when he filed for divorce from his wife, with whom he has two young daughters, the day after his re-election.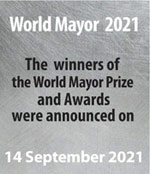 The best Mayors for Stronger | Fairer | Greener cities. Elect your candidate for the 20/21 World Mayor Prize and Honours. The Prize has been awarded since 2004