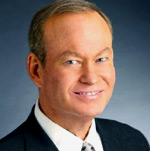 Mick Cornett, Mayor of Oklahoma City, US




FRONT PAGE
About us




MAYORS OF THE MONTH
In 2014
Mayor of Pittsford Village, NY, USA (03/2014)
Mayor of Surabaya, Indonesia (02/2014)
Mayor of Santiago, Chile (01/2014)

In 2013
Mayor of Soda, India (12/2013)
Mayor of Zaragoza, Spain (11/2013)
Mayor of Marseille, France (10/2013)
Mayor of Schwäbisch Gmünd, Germany (09/2013)
Mayor of Detroit, USA (08/2013)
Mayor of Moore, USA (07/2013)
Mayor of Mexico City, Mexico (06/2013)
Mayor of Cape Town, South Africa (05/2013)
Mayor of Lima, Peru (04/2013)
Mayor of Salerno, Italy (03/2013)
Governor of Jakarta, Inbdonesia (02/2013)
Mayor of Rio de Janeiro, Brazil (01/2013)

In 2012
Mayor of Izmir, Turkey (12/2012)
Mayor of San Antonio, USA (11/2012)
Mayor of Thessaloniki, Greece (10/2012)
Mayor of London, UK (09/2012)
Mayor of New York, USA (08/2012)
Mayor of Bilbao, Spain (07/2012)
Mayor of Bogotá, Columbia (06/2012)
Mayor of Perth, Australia (05/2012)
Mayor of Mazatlán, Mexico (04/2012)
Mayor of Tel Aviv, Israel (03/2012)
Mayor of Surrey, Canada (02/2012)
Mayor of Osaka, Japan (01/2012)

In 2011
Mayor of Ljubljana, Slovenia (12/2011)


COUNTRY SECTIONS
Argentine Mayors
Belgian Mayors
Brazilian Mayors
British Mayors
Canadian Mayors
Chilean Mayors
Colombian Mayors
Czech Mayors
French Mayors
German Mayors
Italian Mayors
Japanese Mayors
Mexican Mayors
Spanish Mayors
US Mayors

Local government in the US




Worldwide | Elections | North America | Latin America | Europe | Asia | Africa |





























Mick Cornett
Mayor of Oklahoma City, USA
By Andrew Stevens
4 June 2010: Inspired by his own weight loss, Oklahoma City mayor Mick Cornett has spearheaded efforts to motivate his own city's residents to lose excess pounds. The former sports and city hall reporter turned ad man has since his first election in 2004 overseen significant regeneration of the state capital's downtown districts through innovative taxation and attracted new jobs and sports teams. Cornett is also a national leader of city governments for the US Conference of Mayors and the Republican mayoral forum. Mick Cornett was first runner-up in World Mayor 2010 and was awarded the World Mayor Commendation for services to his city. He has been longlisted for the 2014 World Mayor Prize.

Update: 5 March 2014: Mick Cornet has been elected for a historic fourth term as Mayor of Oklahoma City.

Cornett was born and raised in the city, the son of a postman and a schoolteacher. He graduated from its Putnam City High School in 1976, where he excelled in athletics. He then obtained a degree in journalism from the University of Oklahoma, where he later returned to teach the subject following a successful career in television and newspaper journalism in the city, including stints as a sports reporter and the city hall beat. Cornett remains involved in the business side of public relations as executive vice president at city ad firm Ackerman McQueen. The church-going mayor married his high school sweetheart Lisa, with whom he has three sons.

Cornett's entry into city politics came in 2001 when he was elected to the city council, defeating a two-term incumbent councilmember. In 2004 he was elected as mayor, replacing two-term fellow Republican Kirk Humphreys who sought his party's nomination for the US Senate. Cornett was elected to a second term in March 2006, securing 87.6 per cent of the vote, the largest margin in the city's electoral history. That August he made his own bid for Congress, losing the Republican primary to Lt. Governor Mary Fallin (the state's first female and Republican to hold that post). In March 2010 however, Cornett went on to become the city's fourth ever mayor to receive a third term, albeit with a reduced majority at 58 per cent.

As mayor, Cornett has pushed for extensive redevelopment of the built environment, with an urban renaissance and civic beautification leading to the economic revival of its downtown districts. Oklahoma is estimated to be the 12th fastest growing large city in the US and since the 2000 census has witnessed an eight per cent growth in population terms. Cornett claims to have increased employment by 72,000 jobs during his terms of office. The mayor's number one priority has been his signature MAPS for Kids policy. The follows the sales tax-funded $350m Metropolitan Area Projects Plan public works programme of the 1990s, conceived to improve the cityscape by civic and business leaders after Oklahoma lost out on a major relocation by United Airlines owing to perceptions of quality of life in the city. The MAPS 3 programme, approved by voters in December 2009, will see improvements to city transport (including a new streetcar system) and parks, as well as a new convention centre, funded by the extension of the sales tax. Cornett hit the nation's TV screens in 2007 when inspired by his own significant weight loss he launched 'This City is Going on a Diet', for the city's residents to collectively lose one million pounds in excess weight. For this he received a number of accolades and awards, culminating in his invite to the 2010 State of the Union.

Cornett is one of the highest profile GOP mayors in the US as President of the Republican Mayors and Local Officials organisation. Of the mayors of the 50 largest cities in the US, only 11 are Republicans. He is also a past chairman of the US Conference of Mayors' Economic Affairs Committee and serves as a trustee of USCM. Cornett secured the hosting of its 2010 annual conference for the city.

Oklahoma City is served by an eight-member city council (elected by ward), who have since 1927 appointed with the mayor a city manager (Jim Couch, since 2000). All are housed in the art deco city hall. Oklahoma City was founded in 1889 as part of the Oklahoma 'Land Run' approved by the federal government, which saw a city of 10,000 spring up over the course of 24 hours. It hit the headlines globally in 1995 with the bombing by right-wing militia sympathiser Timothy McVeigh of the Albert P. Murrah Federal Building, until 9/11 the biggest single act of terrorism on American soil.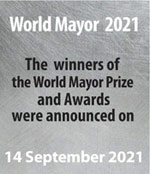 The best Mayors for Stronger | Fairer | Greener cities. Elect your candidate for the 20/21 World Mayor Prize and Honours. The Prize has been awarded since 2004