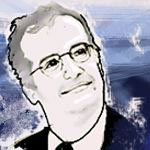 Rome Mayor Walter Veltroni won re-election with more than 60 per cent of the vote




FRONT PAGE
SiteSearch
About us
Directories

Italian regional elections 2010
Italian local elections 2006
Italy's local government
Mayor of Turin
Interview with Sergio Chiamparino


City Mayors reports news from towns and cities around the world. Worldwide | Elections | North America | Latin America | Europe | Asia | Africa | Events |




Mayors from The Americas, Europe. Asia, Australia and Africa are competing for the annual World Mayor Award. More




City Mayors ranks the world's largest as well as richest cities and urban areas. It also ranks the cities in individual countries, and provides a list of the capital cities of some 200 sovereign countries. More




City Mayors lists and features urban events, conferences and conventions aimed at urban decision makers and those with an interst in cities worldwide. More




City Mayors reports political events, analyses the issues and depicts the main players. More




City Mayors describes and explains the structures and workings of local government in Europe, The Americas, Asia, Australia and Africa. More




City Mayors profiles city leaders from around the world and questions them about their achievements, policies and aims. More




City Mayors deals with economic and investment issues affecting towns and cities. More




City Mayors reports on how business developments impact on cities and examines cooperation between cities and the private sector. More




City Mayors describes and explains financial issues affecting local government. More




City Mayors reports urban environmental developments and examines the challenges faced by cities worldwide. More




City Mayors reports on and discusses urban development issues in developed and developing countries. More



City Mayors reports on developments in urban society and behaviour and reviews relevant research. More




City Mayors deals with urban transport issues in developed and developing countries and features the world's greatest metro systems. More




City Mayors examines education issues and policies affecting children and adults in urban areas. More




City Mayors investigates health issues affecting urban areas with an emphasis on health in cities in developing countries. More




City Mayors examines the contributions history and culture make to urban society and environment. More




City Mayors examines the importance of urban tourism to city economies. More




City Mayors describes the history, architecture and politics of the greatest city halls in the world. More




City Mayors invites readers to write short stories about people in cities around the world. More




City Mayors questions those who govern the world's cities and talks to men and women who contribute to urban society and environment. More




City Mayors profiles national and international organisations representing cities as well as those dealing with urban issues. More




City Mayors reports on major national and international sporting events and their impact on cities. More




City Mayors lists cities and city organisations, profiles individual mayors and provides information on hundreds of urban events. More



Italy's new centre-left government
heartened by local election results
By Andrew Stevens, Political Editor
30 May 2006: While new Italian premier Romano Prodi has every reason to be cheerful at the encouraging results in the local polls held 28-29 May 2006, local factors and strong mayors could be said to have delivered the outcome. For Silvio Berlusconi, loser of the last month's general election, the results merely compound his party's agony. In Rome, Turin and Naples, the centre-left governing coalition achieved an increase in seats and the safe return of incumbent mayors.

The strong showing made by Mr Prodi's centre-left bloc surprised Berlusconi in what was a key test for the new coalition governing Italy. While the centre-left increased its share of the vote in city contests, the lower turnout hampered the opposition. In Rome in particular, the centre-right's vote slumped to just 9.9 per cent, though the candidate from Mr Berlusconi's bloc polled second to incumbent mayor Walter Veltroni, who won comfortably with 61 per cent.

In Turin, incumbent Sergio Chiamparino was able to hold off a challenge from Rocco Buttiglione, the Christian Democrat who was withdrawn as Italy's nominee for the European Commission in 2004 after his denunciation of homosexuality as a sin in the eyes of the Catholic Church.

Mr Berlusconi was able to take some comfort from the result in his native Milan, where the centre-right candidate Letizia Moratti was elected with 52 per cent of the vote, narrowly beating Bruno Ferrante of the centre-left Union bloc. The first female mayor in the city, Moratti previously served in the cabinet of Berlusconi as education minister and like him has a background as a media executive. The incumbent Gabriele Albertini was prevented from standing through term limits.

Substantial interest was also generated in the election for Sicily's regional assembly and presidency also held in the same polls. Incumbent president Salvatore Cuffaro of the centre-right was re-elected with 53 per cent of the vote in a poll, which saw an anti-mafia candidate contest his incumbency. Rita Borsellino, who stood on behalf of the centre-left bloc, polled 42 per cent of the vote.

Borsellino is the sister of the Paolo Borsellino, an anti-mafia magistrate assassinated in 1992, and stood against Cuffaro on the basis of his on-going investigation by magistrates over his alleged links to the crime syndicate on the island. Because of the lingering memory of the assassination and the possibility of Cuffaro facing trial, the mafia became the chief issue in the campaign, away from the national elections. The Cosa Nostra organisation is said to retain close links with the Christian Democrats on the island, an alliance first forged in post-war Italy in order to stave off Communist electoral success.

The centre-left bloc has also won the mayoral contests in Savona, Ravenna, Rimini, Siena, Ancona, Barletta and Cosenza while the centre-right was successful in Varese, Lecco and Fermo.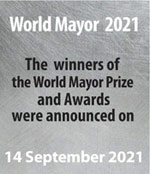 • Poverty is a crime against humanity
• Support mayors who fight poverty
• Nominate the best for the 2020 World Mayor Prize