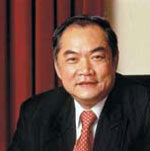 Melbourne incumbent Lord Mayor John So

City of Melbourne
Town Hall
90-120 Swanston Street
Melbourne, 3000
Victoria
Australia




FRONT PAGE
SiteSearch
About us
Directories

Melbourne transport strategy
Australian cities underfunded
Australian local government

Melbourne's newest park wins award


City Mayors reports news from towns and cities around the world. Worldwide | Elections | North America | Latin America | Europe | Asia | Africa | Events |




Mayors from The Americas, Europe. Asia, Australia and Africa are competing for the annual World Mayor Award. More




City Mayors ranks the world's largest as well as richest cities and urban areas. It also ranks the cities in individual countries, and provides a list of the capital cities of some 200 sovereign countries. More




City Mayors lists and features urban events, conferences and conventions aimed at urban decision makers and those with an interst in cities worldwide. More




City Mayors reports political events, analyses the issues and depicts the main players. More




City Mayors describes and explains the structures and workings of local government in Europe, The Americas, Asia, Australia and Africa. More




City Mayors profiles city leaders from around the world and questions them about their achievements, policies and aims. More




City Mayors deals with economic and investment issues affecting towns and cities. More




City Mayors reports on how business developments impact on cities and examines cooperation between cities and the private sector. More




City Mayors describes and explains financial issues affecting local government. More




City Mayors reports urban environmental developments and examines the challenges faced by cities worldwide. More




City Mayors reports on and discusses urban development issues in developed and developing countries. More



City Mayors reports on developments in urban society and behaviour and reviews relevant research. More




City Mayors deals with urban transport issues in developed and developing countries and features the world's greatest metro systems. More




City Mayors examines education issues and policies affecting children and adults in urban areas. More




City Mayors investigates health issues affecting urban areas with an emphasis on health in cities in developing countries. More




City Mayors examines the contributions history and culture make to urban society and environment. More




City Mayors examines the importance of urban tourism to city economies. More




City Mayors describes the history, architecture and politics of the greatest city halls in the world. More




City Mayors invites readers to write short stories about people in cities around the world. More




City Mayors questions those who govern the world's cities and talks to men and women who contribute to urban society and environment. More




City Mayors profiles national and international organisations representing cities as well as those dealing with urban issues. More




City Mayors reports on major national and international sporting events and their impact on cities. More




City Mayors lists cities and city organisations, profiles individual mayors and provides information on hundreds of urban events. More




This is an archived article published in September 2004
Melbourne voters to chose new
Lord Mayor from 21 candidates

In November 2004 voters in the southern Australian city of Melbourne will be electing a new Lord Mayor, Deputy Lord Mayor and seven councillors. The Victoria state capital is one of a few cities in Australia that elects its Lord Mayor by popular vote. Direct elections were introduced in 2001, when John So became the city's first Lord Mayor voted in by the people of Melbourne. This year in addition to the incumbent, there are 20 other candidates vying for the Lord Mayorship.

Update: John So was re-elected Lord Mayor of Melbourne. On 5 December 2006, John so was named World Mayor 2006.

Mayor Mlonitor for John So: Assess his performance in office

All voting will be by post with ballot papers to be sent out in the second week of November. All votes will have to be returned by 26 November. Each voter will receive two ballot papers – one to elect the 'leadership team' made up of the Lord Mayor and Deputy Lord Mayor, the other to elect seven new councillors.

The leadership team will be elected by preferential voting, with voters putting '1' in the box for their first-choice team, and 2, 3 and so on for the other teams in order of preference. In 2001, Peter Sheppard, President of the Australian Retailers Association, received the highest numbers of first-choice votes but lost out to John So on preferences. The seven councillors will be elected by proportional representation.

In April 2004, Melbourne adopted a caretaker policy for the period leading up to the elections. During the caretaker period, which started on 1 September and continues until 26 November, the city council will avoid actions that could influence voters or make decisions that could unreasonably bind the incoming council.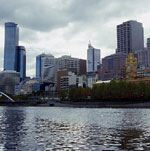 Melbourne skyscrapers on the River Yarra


Victoria to examine merits of directly elected mayors
The Local Governance Association of Victoria (Australia) will propose changes to the state's local electoral structure, which would allow for directly elected mayors. At present, only Melbourne has a directly elected mayor. John So, the city's first mayor with a popular mandate, took office in July 2001 and has confirmed that he will stand for re-election in November 2004. In all other communities in Victoria, a mayor is elected by councillors and serves a one-year term.

Julie Hansen, President of the Local Governance Association believes, that electing mayors by popular mandate offers a more democratic system and leads to higher standards of government. However, critics of directly elected mayors warn that such a system would lead to 'US presidential-style campaigns' and favour those with the most money. In the 2001 Melbourne mayoral election, Mayor So allegedly spent AUS$120,000 of his own money, while his nearest rival spent $365,000. The third-placed candidate is said to have spent $200.000.