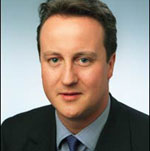 David Cameron, the new leader of Britain's Conservative Party




FRONT PAGE
SiteSearch
About us
Directories

English local elections 2014
London elections 2012
UK elections 2011
UK elections 2010
UK elections 2009
British Mayors
England's mayors assessed
Case for elected mayors
Case against elected mayors
Recruiting local councillors
City of London Corporation
UK local government


City Mayors reports news from towns and cities around the world. Worldwide | Elections | North America | Latin America | Europe | Asia | Africa | Events |




Mayors from The Americas, Europe. Asia, Australia and Africa are competing for the annual World Mayor Award. More




City Mayors ranks the world's largest as well as richest cities and urban areas. It also ranks the cities in individual countries, and provides a list of the capital cities of some 200 sovereign countries. More




City Mayors lists and features urban events, conferences and conventions aimed at urban decision makers and those with an interst in cities worldwide. More




City Mayors reports political events, analyses the issues and depicts the main players. More




City Mayors describes and explains the structures and workings of local government in Europe, The Americas, Asia, Australia and Africa. More




City Mayors profiles city leaders from around the world and questions them about their achievements, policies and aims. More




City Mayors deals with economic and investment issues affecting towns and cities. More




City Mayors reports on how business developments impact on cities and examines cooperation between cities and the private sector. More




City Mayors describes and explains financial issues affecting local government. More




City Mayors reports urban environmental developments and examines the challenges faced by cities worldwide. More




City Mayors reports on and discusses urban development issues in developed and developing countries. More



City Mayors reports on developments in urban society and behaviour and reviews relevant research. More




City Mayors deals with urban transport issues in developed and developing countries and features the world's greatest metro systems. More




City Mayors examines education issues and policies affecting children and adults in urban areas. More




City Mayors investigates health issues affecting urban areas with an emphasis on health in cities in developing countries. More




City Mayors examines the contributions history and culture make to urban society and environment. More




City Mayors examines the importance of urban tourism to city economies. More




City Mayors describes the history, architecture and politics of the greatest city halls in the world. More




City Mayors invites readers to write short stories about people in cities around the world. More




City Mayors questions those who govern the world's cities and talks to men and women who contribute to urban society and environment. More




City Mayors profiles national and international organisations representing cities as well as those dealing with urban issues. More




City Mayors reports on major national and international sporting events and their impact on cities. More




City Mayors lists cities and city organisations, profiles individual mayors and provides information on hundreds of urban events. More



Tony Blair reshuffles cabinet after
disastrous local election outcome
By Andrew Stevens, UK Editor
5 May 2006: England's 4 May 2006 local elections saw opposition parties claiming varying degrees of success and the governing Labour Party left to make amends following a poor showing. While the Conservative Party was able to claim the gains as vindication of the changes made to policy and campaigns under its new leader David Cameron, the failure to get a single Conservative councillor elected in large Northern cities such as Manchester and Newcastle did disappoint them. For Mr Cameron to present his party as a viable government in waiting then such urban centres are key for it to get over its image as a party of rural England.

The Liberal Democrats' very modest gains were offset by the loss of its flagship London Borough of Islington, though it did take Richmond, in West London, from the Conservatives and hold on to its sole elected mayor in Watford, north of the capital.

Labour was able to hold on to the three elected mayors up for re-election in London, though the nominally safe Labour council of Lewisham did fall to no overall control, leaving the mayor there having to work with other parties. The city of Stoke on Trent's Labour mayor now also faces the same prospect as his council went from Labour to no overall control.

The far-right British National Party doubled its number of councillors, particularly in the East London Borough of Barking and Dagenham where it emerged as the second-placed party to Labour following a high profile campaign on the issue of social housing and immigration. Modest gains were also recorded for the Greens and the anti-war Respect Party of George Galloway in the East London borough Tower Hamlets.

Labour's losses, at the 300 councillor mark, were at the upper end of projections, though not quite as poor as some feared the party would fare. The Prime Minister's response to the poor results was to undertake an immediate reshuffle of his cabinet. In the governmental shake-up, Deputy Prime Minister John Prescott was allowed to stay on in his titular post but stripped of his departmental responsibilities for local government, fire and housing following recent revelations of an extra-marital affair with a member of his staff. His deputy at the Office of the Deputy Prime Minister (ODPM), the Communities and Local Government Minister David Miliband, will now become Environment Secretary in the Cabinet.

Both will be replaced by the outgoing Education Secretary Ruth Kelly in a new department, most likely to be named the Department for Communities and Local Government following the abolition of the ODPM. While Mr Miliband is seen as something of a rising star, critics of the Deputy Prime Minister complained that Mr Prescott will continue to receive a cabinet salary and perks in spite of no longer holding a departmental brief. As the department for local government and urban affairs created in 2001, the ODPM was much-maligned for its inability to get its agenda across among other government departments. The shake-up will see local government placed in its fourth department since Tony Blair first entered office in 1997. Other government changes included the replacement of Home Secretary Charles Clarke with Defence Minister John Reid and the demotion of Foreign Minister Jack Straw. Agricultural Minister Margaret Beckett, a Blair loyalist, will take over at the Foreign Office, while Mr Straw will become Leader of the House of Commons.


Opposition parties predict
gains in English local polls
11 April 2006: All political parties have now launched their campaigns for the 4 May 2006 local elections in England, with opposition parties predicting big gains in what may be seen as a referendum on the government of Labour Prime Minister Tony Blair.

Of particular interest are the all-out elections in London's 32 boroughs, with heavy losses predicted for the Labour Party, who stand to lose control of a number of councils there. A major wipe-out in the capital would increase demands from Labour politicians for Tony Blair to name a date for his departure as Prime Minister.

The election is the first electoral test for David Cameron since his election as leader of Britain's Conservative Party last December. Mr Cameron has stated recently that the party's road to recovery lies in England's urban centres and a recent conference saw his urban policy chief, the former Deputy Prime Minister Lord Heseltine, call for more elected mayors in English cities. Similarly, recently elected Liberal Democrat leader Menzies Campbell will also be hoping to maintain his party's recent gains in local government.

The elections have been threatened with a crippling strike by local government unions, who have since March staged a series of walk-outs over controversial reforms to council workers' pensions.

In total, 176 English councils are holding elections in May. These range from the 88 mainly rural district councils which will mostly elect only one third of their council, through to the 36 metropolitan authorities and 20 unitary authorities both in urban areas which will also elect mostly one third of their councillors this time.

In addition, Hackney, Lewisham, Newham – all London boroughs - and Watford will hold mayoral elections in the first electoral test of their mayors since their inaugural elections in 2002. The three London mayoralties are currently held by Labour while the commuter town of Watford, north of London, was taken by the Liberal Democrats in 2002 after a period of Labour administration of its council.

A referendum will also be held on 4 May in the borough of Crewe near Manchester on the issue of whether or not to have a directly elected mayor.

There are no elections to English county councils, which were held last May, or in Wales' 22 unitary councils. The next elections for Scotland's 32 local councils will be staged in May 2007, the first held under the proportional system agreed between the Labour and Liberal Democrat coalition in the Scottish Parliament.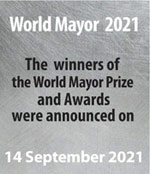 • Poverty is a crime against humanity
• Support mayors who fight poverty
• Nominate the best for the 2020 World Mayor Prize