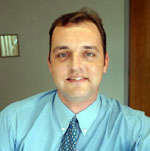 Stuart Drummond, independent Mayor of Hartlepool, defeated the official Labour candidate by more than 10,000 votes.




FRONT PAGE
SiteSearch
About us
Directories

English local elections 2014
London elections 2012
UK elections 2011
UK elections 2010
UK elections 2009
British Mayors
England's mayors assessed
Case for elected mayors
Case against elected mayors
Recruiting local councillors
City of London Corporation
UK local government


City Mayors reports news from towns and cities around the world. Worldwide | Elections | North America | Latin America | Europe | Asia | Africa | Events |




Mayors from The Americas, Europe. Asia, Australia and Africa are competing for the annual World Mayor Award. More




City Mayors ranks the world's largest as well as richest cities and urban areas. It also ranks the cities in individual countries, and provides a list of the capital cities of some 200 sovereign countries. More




City Mayors lists and features urban events, conferences and conventions aimed at urban decision makers and those with an interst in cities worldwide. More




City Mayors reports political events, analyses the issues and depicts the main players. More




City Mayors describes and explains the structures and workings of local government in Europe, The Americas, Asia, Australia and Africa. More




City Mayors profiles city leaders from around the world and questions them about their achievements, policies and aims. More




City Mayors deals with economic and investment issues affecting towns and cities. More




City Mayors reports on how business developments impact on cities and examines cooperation between cities and the private sector. More




City Mayors describes and explains financial issues affecting local government. More




City Mayors reports urban environmental developments and examines the challenges faced by cities worldwide. More




City Mayors reports on and discusses urban development issues in developed and developing countries. More



City Mayors reports on developments in urban society and behaviour and reviews relevant research. More




City Mayors deals with urban transport issues in developed and developing countries and features the world's greatest metro systems. More




City Mayors examines education issues and policies affecting children and adults in urban areas. More




City Mayors investigates health issues affecting urban areas with an emphasis on health in cities in developing countries. More




City Mayors examines the contributions history and culture make to urban society and environment. More




City Mayors examines the importance of urban tourism to city economies. More




City Mayors describes the history, architecture and politics of the greatest city halls in the world. More




City Mayors invites readers to write short stories about people in cities around the world. More




City Mayors questions those who govern the world's cities and talks to men and women who contribute to urban society and environment. More




City Mayors profiles national and international organisations representing cities as well as those dealing with urban issues. More




City Mayors reports on major national and international sporting events and their impact on cities. More




City Mayors lists cities and city organisations, profiles individual mayors and provides information on hundreds of urban events. More



This is an archived article published in May 2005
Labour wins new mayors
in British General election
By Andrew Stevens, UK Editor

8 May 2005: Alongside both the British General Election and the scheduled elections to England's 34 county councils, elections took place in four mayoralties in England. The votes, the first occasion for re-election since the inaugural elections in 2002, largely saw success for Labour. This took place on a day when the Labour Government was re-elected for a third term but the Conservatives saw modest gains in the county council elections.

The most high profile vote was in Hartlepool, where the town's football mascot Stuart Drummond was famously elected as an Independent in 2002, and on this occasion the incumbent mayor easily saw off a challenge from the Labour Party, beating the opposing candidate by over 10,000 votes. Labour control the town's council however and Mr Drummond will have to form an administration from its members and face increased scrutiny from them in his second term. The Mayor used his acceptance speech to propose to his partner, who then revealed she was pregnant. A young former credit control manager in one of the town's call centres with no political background, Mr Drummond surprised many political observers with how quickly he took to the role. Since then he has become something of a national celebrity and was also an apolitical influence in the politically-divisive Parliamentary by-election in the town last year.

Doncaster Labour Mayor Martin Winter, a former council leader in the town, was re-elected but had to see off a very strong Independent candidate. The town become well-known for municipal corruption when under Labour's control in the 1990s and after a series of criminal prosecutions the party has surrendered control of the council to independents.

Two surprising gains for Labour were in North Tyneside and the Midlands city of Stoke on Trent. Incumbent Conservative Mayor Linda Arkley lost North Tyneside to her Labour challenger John Harrison in the second round of voting by 1,002 votes. The council itself was gained from Labour by the Conservatives in last year's local elections but the mayoral gain by the party in 2002 was seen as something of an upset for New Labour's mayoral project as the only Conservative-held mayoralty in the country capping off a poor set of result for Labour. Previously the council, under the old system, had been controlled by Labour but what was seen as bad choice of candidate led to divisions within the party and the gain by the Conservatives. However, the elected mayor resigned only one year later due to being tried for sexual assault and child pornography charges, of which he was later acquitted. The Conservatives held the mayoralty in the by-election, which was also attributed to another poor choice of candidate from the Labour Party on that occasion.

In Stoke on Trent, the only example of the Mayor and Council Manager system out of England's 11 mayoralties, the independent mayor Mike Wolfe lost to his Labour challenger, Mark Meredith. Mr Wolfe, who ran the campaign to introduce an elected mayor to the town, was originally a contender for the Labour nomination in 2002 but he when was beaten in the selection contest by the town's sitting Member of Parliament, decided to stand as an independent.

England's seven other elected mayors, with the exception of London, face re-election at the end of their terms of office in the local elections scheduled for May 2006.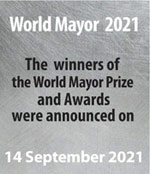 The best Mayors for Stronger | Fairer | Greener cities. Elect your candidate for the 20/21 World Mayor Prize and Honours. The Prize has been awarded since 2004