World Environment Day
Tel: +1 212 963-8094/8210
Email:
info@nyo.unep.org
Internet:
www.wed2005.org




FRONT PAGE
SiteSearch
About us
Directories


World Environment Day 2005
North America's greenest cities
Toronto's Rouge Park
Greenhouse gas emissions
Green cities initiative
Mexico City's Green Plan
Green mayors
US cities to go green
Cities' green policies
Urban ecological footprint
Mexico City garbage disposal
Cities and biodiversity
Scottish Green energy
Pros and cons of biofuels
Sustainable communities (Nordic)
Liveable cities
US mayors agree on Kyoto
Smart growth in US cities
EIU: Best cities in the world
Mercer: Best cities in the world
Urban population growth
US built environment in 2030
America's wildlife under threat
Sustainable communities (UK)
New Urbanism
Urban pollution
Traffic congestion in the US
Chicago's new Millennium Park




City Mayors reports news from towns and cities around the world. Worldwide | Elections | North America | Latin America | Europe | Asia | Africa | Events |




Mayors from The Americas, Europe. Asia, Australia and Africa are competing for the annual World Mayor Award. More




City Mayors ranks the world's largest as well as richest cities and urban areas. It also ranks the cities in individual countries, and provides a list of the capital cities of some 200 sovereign countries. More




City Mayors reports political events, analyses the issues and depicts the main players. More




City Mayors describes and explains the structures and workings of local government in Europe, The Americas, Asia, Australia and Africa. More




City Mayors profiles city leaders from around the world and questions them about their achievements, policies and aims. More




City Mayors deals with economic and investment issues affecting towns and cities. More




City Mayors reports on how business developments impact on cities and examines cooperation between cities and the private sector. More




City Mayors describes and explains financial issues affecting local government. More




City Mayors lists and features urban events, conferences and conventions aimed at urban decision makers and those with an interst in cities worldwide. More




City Mayors reports urban environmental developments and examines the challenges faced by cities worldwide. More




City Mayors reports on and discusses urban development issues in developed and developing countries. More



City Mayors reports on developments in urban society and behaviour and reviews relevant research. More




City Mayors deals with urban transport issues in developed and developing countries and features the world's greatest metro systems. More




City Mayors examines education issues and policies affecting children and adults in urban areas. More




City Mayors investigates health issues affecting urban areas with an emphasis on health in cities in developing countries. More




City Mayors examines the importance of urban tourism to city economies. More




City Mayors examines the contributions history and culture make to urban society and environment. More




City Mayors describes the history, architecture and politics of the greatest city halls in the world. More




City Mayors invites readers to write short stories about people in cities around the world. More




City Mayors questions those who govern the world's cities and talks to men and women who contribute to urban society and environment. More




City Mayors profiles national and international organisations representing cities as well as those dealing with urban issues. More




City Mayors reports on major national and international sporting events and their impact on cities. More




City Mayors lists cities and city organisations, profiles individual mayors and provides information on hundreds of urban events. More



San Francisco Mayor proclaims
urban environmental movement
By Josh Fecht
15 May 2005: Mayors from around the globe took the historic step of signing the Urban Environmental Accords on 5 June 2005 in the rotunda of San Francisco City Hall in recognition of United Nations World Environment Day 2005. San Francisco Mayor, Gavin Newsom, said what we have accomplished here will change the world. "What we started here is only the beginning - the start of a new way of thinking about our earth, and the start of a new global environmental grassroots movement focused on cities," the Mayor stressed.

In 1945, the original 50 founding delegates signed the U.N. Charter in San Francisco. "Today, Mayor Newsom has brought together 50 of the largest and most visionary cities on the planet to chart a new and bold course toward urban environmental sustainability," said Jared Blumenfeld, director of the San Francisco Environment Department.

One by one, each mayor stepped forward to sign the Accords document, which sets out 21 specific actions for sustainable urban living. The Accords address seven environmental areas common to all the world's large cities: water, energy, waste, urban design, transportation, urban nature, and environmental health.

"We the signatory Mayors have come together to write a new chapter in the history of global cooperation," the Accords resolve. "We commit to promote this collaborative platform and to build an ecologically sustainable, economically dynamic, and socially equitable future for our urban citizens…. By signing these Urban Accords Environmental Accords, we commit ourselves to moving vital issues of sustainability to the top of our legislative agendas. By implementing the Urban Environmental Accords, we aim to realize the right to a clean, healthy, and safe environment for all members of our society." Those signing the Accords include Jakarta, Delhi, Istanbul, London, Seattle, Melbourne, Kampala, Zurich, Dhaka, Moscow, Rio de Janeiro, Copenhagen, and Islamabad. Some mayors signed the Accords in advance of the ceremony. United Nations Environment Program Executive Director Klaus Toepfer.

The Accords are the result of year-long partnership of cities, the International Council for Local Environmental Initiatives (ICLEI), the United Nations Environment Program, the University of California at Berkeley, environmental nonprofits, and businesses. Mayors participating in the World Environment Day conference met for five days in Accords sessions to debate language and implementation of the Accords, and to share best practices and ideas. The mayors toured San Francisco's state-of-the-art facility where 67 per cent of all waste generated in the city is recycled; rode zero-emission vehicles including hydrogen fuel cell buses and a 1907 cable car, and on Sunday walked through Muir Woods, retracing the steps of the U.N.'s founders 60 years ago.

The conference began 1 June 2005 when California Governor Arnold Schwarzenegger, flanked by the participating mayors, signed an Environmental Action Plan to reduce the state's emissions of greenhouse gases. Surrounding World Environment Day, more than 300 community events and activities took place throughout the San Francisco Bay Area, such as an eco-chic fashion show, a children's painting award, a film festival, panels, workshops, and rides in fuel cell cars.

World Environment Day is a project of the United Nations Environment Program (UNEP). Since its inception in 1972, World Environment Day has given a human face to environmental issues, and promoted an understanding that communities are pivotal to changing attitudes about the environment. UNEP provides leadership and encourages partnership in caring for the environment by inspiring, informing, and enabling nations and peoples to improve their quality of life without compromising that of future generations.


Preview published prior to World Environment Day 2005
Mayors gather in San Francisco
to sign Green Cities Declaration
By Josh Fecht, US Editor

A Brazilian mayor whose city has been called the 'cleanest in the world', a mayor from England where a fee to ease traffic congestion is being successfully pioneered, and a mayor from China who is grappling with one of the world's fastest growing urban areas - they all will be converging on San Francisco from 1 to 5 June 2005 for World Environment Day (WED).

The three mayors - Carlos Alberto Richa from Curitiba, Ken Livingstone from London and Han Zheng from Shanghai - will be joined by more than 60 others, representing cities from across the globe. They plan to exchange ideas and sign a set of groundbreaking environmental actions for cities.

These actions, collectively referred to as the Urban Environmental Accords - Green Cities Declaration, cover seven environmental categories that cities can address to enable sustainable urban living and improve the quality of life for urban dwellers: energy, waste reduction, urban design, urban nature, transportation, environmental health, and water. They reflect this year's World Environment Day theme of 'Green Cities - Plan for the Planet!'.

The Accords lay out 21 practical actions cities can take to meet the needs of the present without compromising the ability of future generations to meet their own needs, or the health of the planet.

Klaus Toepfer, Executive Director of the United Nations Environment Programme (UNEP), said that it was up to cities in the developed world to set an example in areas such as the efficient use of energy and water. "And it is incumbent upon them to partner developing world cities so they do not take a short-term 'dirty' development path, but a long-term sustainable one," he added.

Just over half of the world's people now live in cities. Urban populations consume 75 per cent of the world's natural resources and produce 75 per cent of its waste.

"The Urban Environmental Accords represent an innovative response to the fact that we now live on an urban planet," said San Francisco Mayor Gavin Newsom, the host of the celebrations. "We need to develop real solutions to urban environmental challenges," he added.

Attending the celebrations will be the UNEP Executive Director Klaus Toepfer, California Governor Arnold Schwarzenegger, former US Vice-President Al Gore and mayors from around 60 cities including Kabul, Buenos Aires, Moscow, Dublin, Phnom Penh, Caracas, Jakarta and Istanbul.

UNEP's World Environment Day celebrations have been hosted by a different city since 1987. This is the first time the event takes place in the United States and it is most fitting that San Francisco -- the birth place of the United Nations 60 years ago -- should be this year's venue.

"Municipal governments have the power to shape the future of the world's environment," said Jared Blumenfeld, Director of San Francisco's Environment Department. "With the majority of the Earth's population living in cities, decisions made at World Environment Day will have far-reaching effect."

In addition to the signing of the Urban Environmental Accords on 5 June, the official celebrations also include a walk entitled 'Peace and the Environment at Muir Woods - the UN at 60'. Furthermore, over 200 community activities are planned around WED in the Bay area. They range from special organic menu selections at local restaurants to a display of artwork made from recycled material. There will be a Green Cities Expo with booths and exhibits at Fort Mason from 3 to 5 June, where this year's winners of the UNEP photo competition "Focus on Your World" will also be on display.

The draft text of the Accords can be viewed on the World Environment Day website, www.wed2005.org, as well as at www.urbanaccords.org.

World Environment Day, commemorated each year on 5 June, is one of the principal vehicles through which the United Nations stimulates worldwide awareness of the environment and enhances political attention and action. It was established by the United Nations General Assembly in 1972 to mark the opening of the Stockholm Conference on the Human Environment. Another resolution, adopted by the General Assembly the same day, led to the creation of UNEP.

The WED gives a human face to environmental issues. It empowers people to become active agents of sustainable and equitable development and promotes an understanding that communities are pivotal to changing attitudes towards environmental issues.

UNEP is the voice for the environment within the United Nations system. It acts as a catalyst, advocate, educator and facilitator to promote the wise use and sustainable development of the global environment. To accomplish this, UNEP works with a wide range of partners including United Nations entities, international organisations, national Governments, non-governmental organisations, the private sector and civil society.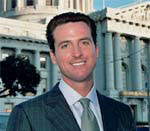 San Francisco's former Mayor Gavin Newsom has personally invited mayors from across the world to World Environment Day


Representatives from the following cities attended WED in San Francisco
Ahmedabad (India), Assisi (Italy), Bahia de Caraquez (Ecuador), Barcelona (Spain), Berkeley (USA), Buenos Aires (Argentina), Cape Town (South Africa), Caracas (Venezuela), Changchun (China), Chongqing (China), Copenhagen (Denmark), Curitiba (Brazil), Dakar (Senegal), Delhi (India), Dhaka (Bangladesh), Dublin (Ireland), Gampaha (Sri Lanka), Hyderabad (India), Islamabad (Pakistan), Istanbul (Turkey), Jakarta (Indonesia), Kabul (Afghanistan), Kampala (Uganda), Kawasaki (Japan), Kitakyushu (Japan), Kiev (Ukraine), Kolkata (India), Kozhikode (India), Lausanne (Switzerland), Lisbon (Portugal), London (United Kingdom), Lurin (Peru), Lyon (France), Manila (Philippines), Matale (Sri Lanka), Minsk (Belarus), Moscow (Russian Federation), Mumbai (India), Oakland (USA), Phnom Penh (Cambodia), Porto Alegre (Brazil), Qingdao (China), Quito (Ecuador), Riga (Latvia), Rio de Janeiro (Brazil), Salt Lake City (USA), San Francisco (USA), San Miguel de Allende (Mexico), Santa Monica (USA), São Paulo (Brazil), Seattle (USA), Shanghai (China), Shenyang (China), Sinaia (Romania), Stockholm (Sweden), Surabaya (Indonesia), Taipei (Taiwan), Taiyuan (China), Tehran (Iran), Thessaloniki (Greece), Torino (Italy), Warsaw (Poland), Wuhan (China), Yogyakarta (Indonesia), Zibo (China) and, Zürich (Switzerland).