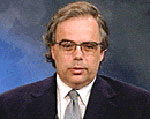 Uri Savir, President and founder of the Glocal Forum

The Glocal Forum
Legal and Administrative office:
Sihlfeldstrasse 10
8003 Zürich
Switzerland

Rome Office:
Via Gregoriana, 5
00187 Rome
Italy
Tel: +39 06 6758291
Fax: +39 06 67582924
Email: info@glocalforum.org
Internet: www.glocalforum.org



PAGE ONE
SiteSearch
About us
Directories

Information society and cities
Wireless internet conference


City Mayors reports news from towns and cities around the world. Worldwide | Elections | North America | Latin America | Europe | Asia | Africa | Events |




Mayors from The Americas, Europe. Asia, Australia and Africa are competing for the annual World Mayor Award. More




City Mayors ranks the world's largest as well as richest cities and urban areas. It also ranks the cities in individual countries, and provides a list of the capital cities of some 200 sovereign countries. More




City Mayors lists and features urban events, conferences and conventions aimed at urban decision makers and those with an interst in cities worldwide. More




City Mayors reports political events, analyses the issues and depicts the main players. More




City Mayors describes and explains the structures and workings of local government in Europe, The Americas, Asia, Australia and Africa. More




City Mayors profiles city leaders from around the world and questions them about their achievements, policies and aims. More




City Mayors deals with economic and investment issues affecting towns and cities. More




City Mayors reports on how business developments impact on cities and examines cooperation between cities and the private sector. More




City Mayors describes and explains financial issues affecting local government. More




City Mayors reports urban environmental developments and examines the challenges faced by cities worldwide. More




City Mayors reports on and discusses urban development issues in developed and developing countries. More



City Mayors reports on developments in urban society and behaviour and reviews relevant research. More




City Mayors deals with urban transport issues in developed and developing countries and features the world's greatest metro systems. More




City Mayors examines education issues and policies affecting children and adults in urban areas. More




City Mayors investigates health issues affecting urban areas with an emphasis on health in cities in developing countries. More




City Mayors examines the contributions history and culture make to urban society and environment. More




City Mayors describes the history, architecture and politics of the greatest city halls in the world. More




City Mayors invites readers to write short stories about people in cities around the world. More




City Mayors questions those who govern the world's cities and talks to men and women who contribute to urban society and environment. More




City Mayors profiles national and international organisations representing cities as well as those dealing with urban issues. More




City Mayors reports on major national and international sporting events and their impact on cities. More




City Mayors lists cities and city organisations, profiles individual mayors and provides information on hundreds of urban events. More


This is an archived article published in May 2003
International conference calls for cities to be
given a stronger voice on the global stage

The Second Annual Glocalisation Conference was held in Rome on 24 to 26 May 2003. The delegates issued the following appeal to city mayors, cities, national governments and international organisations. Background

We call on mayors and cities to lobby at both national and international levels towards the following goals:

1) Increasing city participation in international forums and global institutions.
Acting through their transnational links and associations, cities could be admitted, with special status, to key global institutions as actors capable of bringing to the discussion the direct contribution of the majority of the World's population now living in cities. City-to-City partnerships and conferences of mayors can help to create a cohesive force acting together in the effort to counterbalance the exclusive presence of national institutions in international decision-making.

2) Integrating city-to-city cooperation programs and local actors in peace treaties and negotiations.
Dramatic recent failures in peace-building efforts highlight the need to renovate the traditional tools of national-level diplomacy, with the recognition of the crucial role local authorities and communities play in peace-building, manifesting the benefits of peace in their day-to-day experience and in the implementation of peace treaties. City-to-city cooperation can be inserted in post-war aid programs and peace treaties, geared to dealing with cultural and socio-economic problems, in order to foster mutual understanding on the one hand, and the production and distribution of peace dividends on the other.

3) Implementing decentralized bilateral cooperations.
It is important for Mayors to come together to lobby their respective national governments to implement decentralized funding mechanisms that could adequately sustain and recognize their international status. These mechanisms should envisage the financing of city-to-city decentralized cooperation, either through the ear-marking of a fixed percentage of international cooperation funds (i.e. 10% of public aid resources) or directly allocating funds for decentralized cooperation activities.

4) Ear-marking municipal budgets for decentralized bilateral cooperation.
Municipalities can play a catalytic role in advancing decentralized cooperation by contributing to these efforts with their own financial resources. A percentage varying from 0.5% and 1% of municipal budgets should be devoted to decentralized cooperation programs also in relations to the previous paragraph. In addition to mobilizing local resources, cities can also play an essential role in mobilizing resource from supporting third parties, such as public and private national and global actors.

5) Establishing an International City Foundation.
An International City Foundation could be established to finance city-to-city decentralized cooperation activities. International organizations, states and private sector companies could contribute to the fund and grants could be distributed by a board of leading international personalities representing the different regions of the world and different professional backgrounds. Contributions could also come in the form of technical expertise and goods.

6) Promoting capacity building for the local actors of diplomacy and decentralized cooperation.
If cities are to successfully deal with increased responsibilities, the qualification of local officials must be a priority. Multilateral city networks or bilateral city-to-city relations are invaluable tools for the exchange of knowledge, expertise and best practices, as well as to facilitate city access to technical or financial support from global actors. Building competencies on how to promote governance processes and partnerships among different urban actors should also be a priority, especially in post-conflict situations, where there is a need to establish inter-community and cross sectorial relations to offset feelings of hostility and mistrust.

7) Promoting a participatory assessment of local resources to establish a City Forum of Local actors for decentralized cooperation.
A strengthened role for civil society actors in the promotion of peace and development can be achieved by recognizing the plurality and diversity of civil society actors, implementing initiatives designed to involve the actors of civil society in glocal programs and focus on cooperation among the various actors of civil society and between these actors and public institutions.

8) Establishing municipal youth councils and promote global networking among them.
Selected youth would comprise a body that sits at the table with local decision-makers in order to express their views and that of their peers on the issues of the local agenda and local government policies. Such views should be incorporated in municipal planning processes. Furthermore, the linking and exchange of local youth councils could be promoted at national, regional and international levels.

9) Promoting basic e-governance for local authorities

10) "We are the future" - promoting fundraising for children in conflict areas and awareness of the world movement, "We are the Future"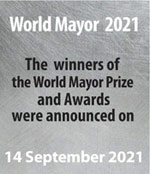 The best Mayors for Stronger | Fairer | Greener cities. Elect your candidate for the 20/21 World Mayor Prize and Honours. The Prize has been awarded since 2004.