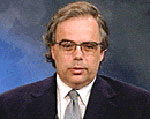 Uri Savir, President of the Glocal Forum

The Glocal Forum
Rome Office:
Via Gregoriana, 5
00187 Rome
Italy
Tel: +39 06 696891
Fax: +39 06 69689232
Email:
info@glocalforum.org
Internet:
www.glocalforum.org
www.wearethefuture.com

Glocal Forum US:
600 New Hampshire Ave., NW
Suite 601
USA
Washington, DC 20037
Phone: +1 202 944 1917
Fax: +1 202 333 1638

Legal and Administrative office:
Witikonerstrasse 61
CH-8030 Zurich
Switzerland



FRONT PAGE
SiteSearch
About us
Directories



International
United Cities
Sister Cities International
Glocal
Mayors for Peace

The Americas
Canadian Municipalities
Association of Mexican cities
Conference of Black Mayors
National Urban League
National League of Cities
US Conference of Mayors
Mayors' Institute on City Design
ICLEI

Europe
Austrian Cities Association
French Association of Mayors
German Cities Association
UK LGA

Asia & Australia
Australia ALGA

Africa
Africa MDP




City Mayors reports news from towns and cities around the world. Worldwide | Elections | North America | Latin America | Europe | Asia | Africa | Events |




Mayors from The Americas, Europe. Asia, Australia and Africa are competing for the annual World Mayor Award. More




City Mayors ranks the world's largest as well as richest cities and urban areas. It also ranks the cities in individual countries, and provides a list of the capital cities of some 200 sovereign countries. More




City Mayors lists and features urban events, conferences and conventions aimed at urban decision makers and those with an interst in cities worldwide. More




City Mayors reports political events, analyses the issues and depicts the main players. More




City Mayors describes and explains the structures and workings of local government in Europe, The Americas, Asia, Australia and Africa. More




City Mayors profiles city leaders from around the world and questions them about their achievements, policies and aims. More




City Mayors deals with economic and investment issues affecting towns and cities. More




City Mayors reports on how business developments impact on cities and examines cooperation between cities and the private sector. More




City Mayors describes and explains financial issues affecting local government. More




City Mayors reports urban environmental developments and examines the challenges faced by cities worldwide. More




City Mayors reports on and discusses urban development issues in developed and developing countries. More



City Mayors reports on developments in urban society and behaviour and reviews relevant research. More




City Mayors deals with urban transport issues in developed and developing countries and features the world's greatest metro systems. More




City Mayors examines education issues and policies affecting children and adults in urban areas. More




City Mayors investigates health issues affecting urban areas with an emphasis on health in cities in developing countries. More




City Mayors examines the contributions history and culture make to urban society and environment. More




City Mayors describes the history, architecture and politics of the greatest city halls in the world. More




City Mayors invites readers to write short stories about people in cities around the world. More




City Mayors questions those who govern the world's cities and talks to men and women who contribute to urban society and environment. More




City Mayors profiles national and international organisations representing cities as well as those dealing with urban issues. More




City Mayors reports on major national and international sporting events and their impact on cities. More




City Mayors lists cities and city organisations, profiles individual mayors and provides information on hundreds of urban events. More


This archived article was published in May 2004
Global Metro City
The Glocal Forum

Global Metro City The Glocal Forum is a non-profit organisation working to build a new relationship between the city and the global village with the aim of contributing to peace and development. (The 2004 annual conference)

Founded in 2001, the organisation encourages global powers to have broader respect for local powers and cultural diversity in a process defined as glocalisation. This is the basis for city-to-city project activity in fields critical for sustainable development and peace. The Glocal Forum brings together Mayors, international institutions, private sector leaders, citizens, and urban communities in a new glocal-local coalition of forces. Projects focus on socio-economic development, tourism, youth, sports, culture, media, and information technology through the involvement of civil societies. Innovative networking frameworks are created primarily through the organisation's annual conference and multicultural events, while its think-tank is developing a set of policy recommendations that incorporate and forward the ideas of glocalisation. The Glocal Forum aims to create a more equitable balance between the global and the local through a new pattern of diplomacy – the diplomacy of cities.

The Glocal Forum is sponsored by a number of corporations, including MTG, Tele2, Millicom, and Metro International SA, the largest international provider of free print media in the world.

Based in Zurich, Switzerland, and working out of Rome, Italy, Global Metro City is headed by Israeli Ambassador Uri Savir, architect of the Oslo Peace Accords and current President of the Peres Center for Peace.

Ambassador Uri Savir has extensive experience as a senior career diplomat, serving as head of Israeli diplomacy in the critical years 1993-96 when he was the chief negotiator of the Middle East Oslo Accords. Later as a member of Israeli parliament, he was head of the sub-committee for foreign affairs and has now established two international non-profit organisations over which he presides today.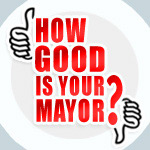 Mayor Monitor allows you to rate the performance of your mayor More


How good is
your mayor?
City Mayors provides Mayor Monitor (MM) to allow residents and non-residents to rate the performance of mayors from across the world as well as highlight their 'best' and 'worst' decisions. Mayor Monitor uses the widely understood one-to-ten rating system, where '1' signifies an extremely poor performance and '10' 'an outstanding one. In addition to rating mayors' performances, citizens are invited to highlight the best and worst decisions by city leaders.

Over time, Mayor Monitor will provide a valuable track record of mayors' successes and failures as well as their popularity among residents and a wider public. The results will be published on the City Mayors website and updated monthly.

Please rate your mayor now.

The ratings will become a contributory factor of World Mayor 2010.