Cities e World
4 rue du Président Carnot
69 002 Lyon
France
Tel: + 33 4 78 92 74 63
Fax: + 33 4 78 92 70 15
Email: info@cities-lyon.org
Internet: www.cities-lyon.org



FRONT PAGE
SiteSearch
About us
Directories

Global City 2005
World Urban Forum 2004
UCLG Congress 2004
Glocal
Glocal conference 2004
Slow Cities


City Mayors reports news from towns and cities around the world. Worldwide | Elections | North America | Latin America | Europe | Asia | Africa | Events |




Mayors from The Americas, Europe. Asia, Australia and Africa are competing for the annual World Mayor Award. More




City Mayors ranks the world's largest as well as richest cities and urban areas. It also ranks the cities in individual countries, and provides a list of the capital cities of some 200 sovereign countries. More




City Mayors reports political events, analyses the issues and depicts the main players. More




City Mayors describes and explains the structures and workings of local government in Europe, The Americas, Asia, Australia and Africa. More




City Mayors profiles city leaders from around the world and questions them about their achievements, policies and aims. More




City Mayors deals with economic and investment issues affecting towns and cities. More




City Mayors reports on how business developments impact on cities and examines cooperation between cities and the private sector. More




City Mayors describes and explains financial issues affecting local government. More




City Mayors lists and features urban events, conferences and conventions aimed at urban decision makers and those with an interst in cities worldwide. More




City Mayors reports urban environmental developments and examines the challenges faced by cities worldwide. More




City Mayors reports on and discusses urban development issues in developed and developing countries. More



City Mayors reports on developments in urban society and behaviour and reviews relevant research. More




City Mayors deals with urban transport issues in developed and developing countries and features the world's greatest metro systems. More




City Mayors examines education issues and policies affecting children and adults in urban areas. More




City Mayors investigates health issues affecting urban areas with an emphasis on health in cities in developing countries. More




City Mayors examines the importance of urban tourism to city economies. More




City Mayors examines the contributions history and culture make to urban society and environment. More




City Mayors describes the history, architecture and politics of the greatest city halls in the world. More




City Mayors invites readers to write short stories about people in cities around the world. More




City Mayors questions those who govern the world's cities and talks to men and women who contribute to urban society and environment. More




City Mayors profiles national and international organisations representing cities as well as those dealing with urban issues. More




City Mayors reports on major national and international sporting events and their impact on cities. More




City Mayors lists cities and city organisations, profiles individual mayors and provides information on hundreds of urban events. More



This is an archived article published in October 2003
Lyon to host world summit on
information society and the cities

Lyon is to host the first world summit of cities and local authorities on the information society in the presence of the French Prime Minister Pierre Rafarin on 4 and 5 December 2003.

A major political challenge. Information technologies are playing an increasingly important role in shaping the future of urban societies, in particular in education, culture, democratic participation and economic development. Local authorities have a decisive role to play in all these areas. This is why, in partnership with Geneva (the city hosting the World Summit on the Information Society, 10-12 December 2003), Lyon will host 'Cities e World - Lyon 2003', the first summit of cities and local authorities on the information society. The conference will build upon preparatory meetings held in Shanghai (China), Curitiba (Brazil) and Nouakchott (Mauritania).

The summit is to be co-chaired by Gérard Collomb, Mayor of Lyon, and by Christian Ferrazino, Mayor of Geneva. Responsibility for the summit itself has been given to Pierre-Alain Muet, Deputy Mayor and Vice-President of the Lyon Urban Community in charge of economic development and international relations, while the 'Fondation Scientifique de Lyon et le Sud-Est' is responsible for its practical organisation.

Organised in partnership with the UN, UNITAR, 'Cities e World - Lyon 2003' will be held at the Palais des Congrès de Lyon. A thousand participants are expected, including mayors and other members of municipal government as well as representatives from business and finance, NGOs and the media.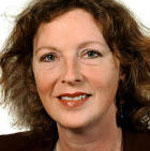 Angela Spizig, one of Cologne's Deputy Mayors and a member of Germany's Green Party, will attend the Lyon summit

Prominent conference participants and speakers
• Jean Pierre Raffarin, Prime Minister, France
• Marcel Boisard, General Secretary, UNITAR, United Nations Institute for Training and Research
• Pierre-Alain Muet, Deputy-Mayor, Lyon, General Secretary, World Summit of Lyon
• Adama Samassekou, President, Preparatory Process for the World Summit on the Information Society
• Albert Bore, Mayor, Birmingham, President, Committee of Regions, European Union
• Angela Spizig, Deputy Mayor, Cologne
• Anne Marie Comparini, President, Rhône Alpes Region.
• Arthur Hussene Canana, Mayor, Maputo, President, Council of African Communes and Regions
• Bill Macbeth, President, Network of European Regions on the information society.
• Casio Tanigushi, Mayor, Curitiba
• Chen Liangyu, Mayor, Shanghai
• Didi Ould Bounaama, Mayor, Nouakchott
• Erkki Liikanen, European Commissioner for Companies and the Information Society
• Gérard Collomb, Senator-Mayor, Lyon, President, Urban Community of Lyon
• Giovanni Salizzoni, Deputy-Mayor, Bologna
• Gundars Bojars, Mayor, Riga
• Ibrahima N'Diaye, Mayor, Bamako
• André Santini, Mayor, Issy les Moulineaux, President, GCD
• Juan José Ibarretxe, President, Basque Region Government
• Marta Suplicy, Mayor, Sao Paulo
• Michel Mercier, President, General Rhône Council
• Pedro Sampaio Nunes, Director of the DG of the Information Society at the European Commission
• Willi Lemke, Senator for Education and Sciences, City of Bremen
• Wolfgang Tiefensee, Mayor, Leipzig
• Yoshio Utsumi, General Secretary, International Union of Telecommunications, IUT