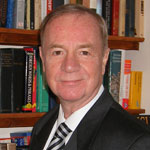 Brian Moore, City Mayors' Editorial Consultant


Contacting Brian Moore
Email:
info@citymayors.com
Please insert 'Brian Moore' in the subject line




FRONT PAGE
About us




Moshe Adler
Rodrigo Aguilar Benignos
Prakash M Apte
Brian Baker
Harri Baskoro A
Markus Berensson
Paulo Botas
Kevin Bourne
Guy Burton
Urs Enke
Mayraj Fahim
Tony Favro
Gregor Gosciniak
S A Hafiz
Tann vom Hove
David Jennings
Guy Kervella
Irmelind Kirchner
Adriana Maciel
José Pablo Melaza
Baldemar Méndez Antonio
Alexander Moore
Brian Moore
Agaton Navarro
Robert O'Connor
Vanessa Plihal
Rodrigo M Queiroga
Subir Roy
Jonas Schorr
Andrew Stevens
Nick Swift
Jens Tessmann
Matej Trávnícek
Emma Vandore
Alidad Vassigh
Kevin Visdeloup




Worldwide | Elections | North America | Latin America | Europe | Asia | Africa |




























Brian Moore
City Mayors' Editorial Consultant
Brian Moore, Associate Fellow and editorial consultant to the City Mayors Foundation since 2004, is a professional English language editor whose work involves revising and rewriting material of all types.

As a journalist on The Times, London, he was initially part of its team of parliamentary reporters, and then a sub-editor on the Foreign, Home News and Special Reports desks. He then set up a crime-reporting news agency based at the Old Bailey and later became editor of Central News, London, with special responsibility for instructing young journalists in the clarity of language. .

At City Mayors he prepares for publication all material written by contributors from non-English speaking countries.

Since turning to corporate and academic editing, he has revised work of all types – from books and articles to PhD theses, mostly from non-native English speakers seeking help to enliven and enhance their work by cutting through jargon, vagueness and convolution.

Brian has also worked on a number of business publications including The Chartered Surveyors Survey, Government World and the GermanData series on investment reports.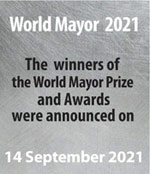 The best Mayors for Stronger | Fairer | Greener cities. Elect your candidate for the 20/21 World Mayor Prize and Honours. The Prize has been awarded since 2004