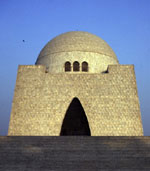 Jinah Monument in Karachi (Photo: www.noah472.co.uk)




FRONT PAGE
SiteSearch
About us
Directories

Karachi local government structure
Turkey's local elections 2009
Iranian local elections 2006
Nepalese rebellion
Palestine elections

Philippines propose to cancel elections


City Mayors reports news from towns and cities around the world. Worldwide | Elections | North America | Latin America | Europe | Asia | Africa | Events |




Mayors from The Americas, Europe. Asia, Australia and Africa are competing for the annual World Mayor Award. More




City Mayors ranks the world's largest as well as richest cities and urban areas. It also ranks the cities in individual countries, and provides a list of the capital cities of some 200 sovereign countries. More




City Mayors lists and features urban events, conferences and conventions aimed at urban decision makers and those with an interst in cities worldwide. More




City Mayors reports political events, analyses the issues and depicts the main players. More




City Mayors describes and explains the structures and workings of local government in Europe, The Americas, Asia, Australia and Africa. More




City Mayors profiles city leaders from around the world and questions them about their achievements, policies and aims. More




City Mayors deals with economic and investment issues affecting towns and cities. More




City Mayors reports on how business developments impact on cities and examines cooperation between cities and the private sector. More




City Mayors describes and explains financial issues affecting local government. More




City Mayors reports urban environmental developments and examines the challenges faced by cities worldwide. More




City Mayors reports on and discusses urban development issues in developed and developing countries. More



City Mayors reports on developments in urban society and behaviour and reviews relevant research. More




City Mayors deals with urban transport issues in developed and developing countries and features the world's greatest metro systems. More




City Mayors examines education issues and policies affecting children and adults in urban areas. More




City Mayors investigates health issues affecting urban areas with an emphasis on health in cities in developing countries. More




City Mayors examines the contributions history and culture make to urban society and environment. More




City Mayors examines the importance of urban tourism to city economies. More




City Mayors describes the history, architecture and politics of the greatest city halls in the world. More




City Mayors invites readers to write short stories about people in cities around the world. More




City Mayors questions those who govern the world's cities and talks to men and women who contribute to urban society and environment. More




City Mayors profiles national and international organisations representing cities as well as those dealing with urban issues. More




City Mayors reports on major national and international sporting events and their impact on cities. More




City Mayors lists cities and city organisations, profiles individual mayors and provides information on hundreds of urban events. More



This is an archived article, published in August 2005
Bitter political divisions in Karachi
a threat to peaceful local elections
By Abdul Aziz Khan


Pakistan will be holding local elections during August and September 2005. While threats of violence and allegations of possible vote rigging are emerging from several of the country's cities, all eyes will be on Karachi. With a population of more than 14 million, some 4.6 million Karachis are eligible to vote. In 2004 by-elections nine political activists were killed. This year, there is heightened tension between supporters of the outgoing city administration, led by 72-year old Mayor Niamatullah Khan, and the regional MQM-dominated government in the Sindh province. Opposition politicians have asked for the army to patrol the polling stations during the elections. Several international election observers will also be present in Karachi.

Pakistan's Election Commission (ECP) announced that the 2005 local government elections would be held in three phases. During the first phase on 18 August, elections will be held in 54 districts, including Karachi. On 25 August, voters in the remaining 56 districts will go to the polls. Elections for city mayors (district nazims), deputy mayors (naib district nazims), town nazim and naib town nazim, as well as seats reserved for women, peasants/workers and minority communities will be held on 29 September. Most eyes will be on the outcome of the elections in Karachi, which, with a population of some 14 million people, is the country's largest city. There, groups supporting the outgoing Mayor Niamatullah Khan are in competition with those supported by the regional government.

The local government in Karachi is a three-tier system, made up of the city district government as the top tier, 18 towns, which are further divided into 178 union councils. Each union council has 13 members, which include a mayor (nazim) and deputy mayor (naib nazim). In total, the voters of Karachi will thus elect 2,314 union council members. These council members will then form an electoral college to elect the City Mayor of Karachi (Nazim of Karachi) as part of the third phase of the local election on 29 September.

The elections in Karachi are being held on non-party basis, which means that political parties are barred from fielding candidates, allotting tickets or funding campaigns. The members of a union council including union nazim and naib union nazim would be elected through elections based on adult franchise and on the basis of separate electorate. However, candidates for the posts of union nazim and naib union nazim will have to contest election in their respective electoral wards on a joint platform.

Electioneering
About 8,464 candidates are vying for 2,314 seats in 178 union councils in Karachi in the local government elections 2005. However, since 81 candidates are standing unopposed, elections will only be held to elect 2,233 union council members. All mayor and deputy mayor positions are contested.

A total number of 4,634,119 people - 2,637,438 men and 1,996,881 women - are entitled to vote in Karachi. Ballot papers have been distributed to the district returning officers. They are in five colours for each category; the white ballot paper is for the candidates contesting for Muslim (General) seats, pink for Muslim (Women), light green for Peasants/Workers, yellow for Peasants/Workers (Women), light blue for Nazim/Naib Nazim, and brown for Minority seats.

A total of 1,751 polling stations and 14,173 polling booths will be set up throughout the city. Some 32,074 ballot boxes will be used, while more than 60,000 personnel will be doing polling duties in Karachi.

Figures released show that 1,508 women have filed nomination papers for 356 Muslim women council's slots and another 1,129 women have filed papers for 356 seats of peasants/workers in Karachi. It is for the first time that such a large number of female candidates have filed nomination papers in any election in the country. About 14 women are standing unopposed.

Members of the minority communities are also taking a keen interest in the elections. Some 366 minority candidates are contesting 178 seats in Karachi, with 65 standing unopposed.

Contesting groups
Although, the local government elections are being contested on non-party basis, various groups backed by political parties are contesting these under different names. Some of the groups are:

Al-Khidmat – backed by Jamaat-e-Islami (JI)
Haq Parast – backed by Muttahida Qaumi Movement (MQM)
Awam Dost – backed by Pakistan People's Party (PPP)
Watan Nawaz – backed by Pakistan Muslim League-Nawaz
Insaan Dost – backed by Jamiat Ulema-e-Islam – F
Khidmatgar Group – backed by Awami National Party
Al-Khadim – backed by Jamiat Ulema-e-Pakistan-Noorani
Khushhal Pakistan group – backed by Pakistan Muslim League-Q
Insaaf Pasand – backed by Pakistan Tehreek-e-Insaf
Insaan Dost – backed by Sunni Tehreek
Shaheed Bhutto group – backed by Pakistan People's Party- Shaheed Bhutto

Of these, the Al-Khidmat, Haq Parast and the Awam Dost groups, backed by the JI, MQM and the PPP, are the major contesting groups. It may be noted here that the MQM is also part of the coalition making up the provincial Sindh government and of the central government ruled by the Pakistan Muslim League-Q. Both the JI and the PPP regard the MQM as major rivals.

The MQM boycotted the last local government elections in 2001, leaving the field open for the candidates of the JI-backed Al-Khdimat, who won 10 out of 18 town nazims as well as position of city mayor as well. Six town nazim were captured by the Awam Dost backed by the PPP and the remaining two were won by alliances.

In 2005, however, the MQM has announced it would contest the elections and is optimistic of winning a majority of seats. It has fielded the largest number of candidates and has allied itself with like-minded parities including the Khushhal Pakistan group – backed by the ruling Pakistan Muslim League-Q. It is also contesting polls separately in some places.

The other groups are either contesting separately or have entered alliances to jointly contest the MQM. Some of the major alliances have been formed between the Al-Khidmat – fielding the second highest number of candidates – and Awam Dost, while the former has also entered into the most number of alliances with almost every big and small party except the Haq Parast groups.

Mayoral candidates
Groups seeking to capture the office of Karachi's city mayor (nazim) are keeping secret their nominees until the results of the 18 August polls, have been announced. This is likely to happen on 20 August. However, it can be assumed that Niamatullah Khan, Karachi's outgoing city mayor, will be nominated by the Al-Khidmat group, while Nadeem Gabol might be nominated as the city mayor candidate by the PPP-backed Awam Dost group. As far as the city mayor candidate of the MQM-backed Haq Parast is concerned, sources have given two names: Ibadur Rehman and Wasey Jalil.

Manifesto of contesting groups
Two the major contesting panels, the Al-Khidmat and the Haq Parast have announced their manifestos for the local government elections.

Chief of the Al-Khidmat group and former city mayor, Niamatullah Khan, who is also short-listed for the 2005 World Mayor Award, has said in his election manifesto that his group planned to create some 100,000 jobs over the next five years. He also plans a vast network of roads, flyovers and underpasses to ease the pressure of the city's growing traffic on its existing roads. During his first term in office, Niamatullah Khan has started and completed several traffic infrastructure schemes.

Niamatullah Khan was the first to involve major corporations in mega development projects to decrease the burden on the national exchequer besides encouraging public-private partnerships. State-of-the-art mass transit train scheme, educational and health institutions, improved water and sanitation system, parks, playground and computerisation of all city govt departments, etc are included in his agenda.

Although the Haq Parast group has not directly announced its agenda for the city, its backer and sponsor, the Muttahida Qaumi Movement (MQM) has unveiled its vision for the local government, which is being used by the group in its electioneering. Its vision is very much similar to Al-Khidmat's.

The MQM envisages preparing a master plan for the city, preparing a digital base map for it, improving its water and sewerage systems, road networks, mass transit train system, unemployment, etc. It has also proposed doing away with a number of corporate bodies including cantonment boards, the Karachi Port Trust, Port Qasim Authority, Defence Housing Authority, Railways, etc.

Allegations of possible vote rigging
As the day of the first round of the polls (August 18) draws closer, newspapers increasingly report on allegations of vote rigging. Not a single day passes when the opposition parties do not allege the ruling provincial coalition of interfering in the local government election process, allegations which are denied by the government parties.

The Human Rights Commission of Pakistan has also expressed concern over the large number of complaints it has received about opposition contestants being harassed at the hands of government-supported candidates.

The opposition has also expressed fears of large-scale bloodshed during the polls, a reasonable fear bearing in mind the city's past record on elections. It may be recalled that nine activists of the Muttahida Majlise-e-Amal were killed in the by-elections held on 12 May 2004, for which the MQM was largely blamed.

The government has conceded to the opposition's demands to deploying the army. However, opposition groups say that the army would be of no use if it was only allowed to patrol outside the polling stations, as any vote rigging would be happening inside the stations. In addition, some 95,000 police, rangers and frontier constabulary personnel will be deployed to watch over the voting process. Meanwhile, the provincial election officials have also announced that several international observers will arrive in Karachi to observe the local polls.

The outgoing Karachi city government
Karachi's outgoing city government led by Nazim (City Mayor) Niamatullah Khan has won praise supporters and former rivals. Niamatullah Khan was the first mayor of the new local government system in Karachi and he has achieved successes that the new city administration will have to live up to. The US acting Consul General in Karachi, Ms Kay Anske, and British Deputy High Commissioner in Karachi Hamish Daniel all praised Mr Niamatullah Khan's work.

During Niamatullah Khan's first term in office, Karachi's city budget increased from seven billion rupees to almost 43 billion. More than 32 new colleges were set up, with 31 per cent of the city budget being allocated for education. Another 30 per cent of the budget was allocated for health and a state-of-the-art cardiac hospital was established. Following populat demand for green open spaces, Niamatullah Khan's administration set up 24 model parks and renovated 300 others. A number of flyovers and thoroughfares were also constructed, which eased traffic congestion. An agreement was signed with an international firm for desalination plants to provide the city with water.

Niamatullah Khan also undertook more than 27 foreign tours, which did not cost the city a single rupee since they were all paid for by the hosts inviting the Karachi Mayor.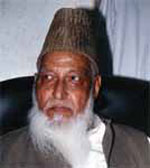 Niamatullah Khan, outgoing Mayor (Nazim) of Karachi


Karachi's federated structure has led
to more responsive city government
Karachi, Pakistan, with its 14 million inhabitants, is the largest city by population with a federated city government structure. The federated city system was implemented in Karachi over a three-year period - from 2001 to 2003 - and has been followed by other cities in three different regions of the world, including Birmingham (UK), Los Angeles and Montreal and, more recently, Baghdad.

Except for one country (Iraq), all the new systems introduced or announced were in countries familiar with integrated federated systems in some form or other. The most interesting thing about this city system is that it was implemented in a country that had an inactive period and then delivered systems for provincial/state capital cities in short order, along with implementing a system for rural regions nationwide. Consequently, federated systems are now a nationwide reality in Pakistan, comparable in implementation levels only to the pioneering country of the original system introduced in the late 18th Century - which today has the most diverse variations of this methodology in place.

Ironically, this city system was implemented in a former British colonial region where the British first introduced a rural system for some parts, and not others, in the early 20th Century. The first urban example was London, which was adapted for rural areas in Pakistan. Why they never implemented a city system in the colony is another question. More