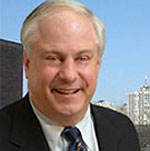 Republican candidate for mayor of Philadelphia, Al Taubenberger




FRONT PAGE
SiteSearch
About us
Directories
Events

Philadelphia election 2007
US off-year elections 2007
US presidential candidates 08
Philadelphia City Hall
Philadelphia Mayor


City Mayors reports news from towns and cities around the world. Worldwide | Elections | North America | Latin America | Europe | Asia | Africa |




Mayors from The Americas, Europe. Asia, Australia and Africa are competing for the annual World Mayor Award. More




City Mayors ranks the world's largest as well as richest cities and urban areas. It also ranks the cities in individual countries, and provides a list of the capital cities of some 200 sovereign countries. More




City Mayors reports political events, analyses the issues and depicts the main players. More




City Mayors describes and explains the structures and workings of local government in Europe, The Americas, Asia, Australia and Africa. More




City Mayors profiles city leaders from around the world and questions them about their achievements, policies and aims. More




City Mayors deals with economic and investment issues affecting towns and cities. More




City Mayors reports on how business developments impact on cities and examines cooperation between cities and the private sector. More




City Mayors describes and explains financial issues affecting local government. More




City Mayors lists and features urban events, conferences and conventions aimed at urban decision makers and those with an interst in cities worldwide. More




City Mayors reports urban environmental developments and examines the challenges faced by cities worldwide. More




City Mayors reports on and discusses urban development issues in developed and developing countries. More



City Mayors reports on developments in urban society and behaviour and reviews relevant research. More




City Mayors deals with urban transport issues in developed and developing countries and features the world's greatest metro systems. More




City Mayors examines education issues and policies affecting children and adults in urban areas. More




City Mayors investigates health issues affecting urban areas with an emphasis on health in cities in developing countries. More




City Mayors examines the importance of urban tourism to city economies. More




City Mayors examines the contributions history and culture make to urban society and environment. More




City Mayors describes the history, architecture and politics of the greatest city halls in the world. More




City Mayors invites readers to write short stories about people in cities around the world. More




City Mayors questions those who govern the world's cities and talks to men and women who contribute to urban society and environment. More




City Mayors profiles national and international organisations representing cities as well as those dealing with urban issues. More




City Mayors reports on major national and international sporting events and their impact on cities. More




City Mayors lists cities and city organisations, profiles individual mayors and provides information on hundreds of urban events. More


Democratic and Republican election rivals
pledge to change how Philadelphia is run
By Sandy Smith*
30 July 2007: Conversations about the state of Philadelphia, the sixth-largest US city, in this election year have a Tale-of-Two-Cities quality about them. New residents flock to the city center and some outlying districts while the city as a whole continues to lose population. House and apartment prices have risen smartly over the past decade, but employment has fallen. People stroll the streets of the city's business and entertainment district Center City at all hours without fear, but the city is in the grip of a violent crime epidemic not seen in at least a decade.

Election result: Michael Nutter wins 83 per cent, with Al Taubenberger on 13 per cent. The election was held on 6 November 2007.

Against this background, two candidates are vying to run a city whose residents have grown increasingly dissatisfied with the performance of the outgoing mayor John Street. While opinion polls show a majority of residents saying the city is headed in the wrong direction, the high level of interest in the upcoming November election suggests that most city residents believe that direction can be reversed.

Both Democratic candidate Michael Nutter and Republican candidate Al Taubenberger have pledged, if elected, to change the way the city is run. Nutter, a 15-year member of City Council who resigned last year to run for mayor as required by Philadelphia's City Charter, ran on an explicit reform agenda to secure the Democratic nomination in a five-way contest in May. Taubenberger, the president of the Greater Northeast Philadelphia Chamber of Commerce, has not previously held elected office and is campaigning as a true outsider who can stimulate job growth through smarter government. He was unopposed for the Republican Party nomination.

The issues
A handful of major issues shape the political landscape in Philadelphia this year:

Crime, especially violent crime. After falling for several years, the number of murders in the city rose sharply last year and continues to climb this year; if the current pace remains steady for the rest of the year, the city will end the year with 414 murders, the most since 1997. While the carnage is largely confined to the city's poorest neighborhoods, there have been widespread calls from activists all over the city for tougher gun laws, surveillance cameras and other crime-fighting measures.

Taxes and job growth. It has almost become an article of faith that the city's high local tax burden has stifled job creation. Mayor John Street suffered his worst political defeat of his eight years in office when he proposed to end the ongoing small cuts in the city wage tax begun under his predecessor, now-Governor Ed Rendell; the move sparked a citizens' revolt that also mobilized Philadelphia's often-quiet business leaders. Businesspeople are especially vocal about eliminating the city's business privilege tax on gross receipts, which must be paid even if a company loses money.

Public education. After a friendly state takeover of the city's public schools, their performance improved under a reform-oriented schools superintendent, Paul Vallas, brought in from Chicago, where he achieved similarly impressive results. But a surprise $70 million operating deficit announced in early 2007 revealed that the gains came at the expense of sound fiscal management, and Vallas departed under a cloud of mistrust. The School Reform Commission faces the challenge of restoring fiscal stability while preserving the educational gains, and while the mayor has little influence over the School District of Philadelphia at present, he is still seen by the electorate as having a role to play in school affairs.

Ethics in government. The Mayor Street administration has been plagued by a series of corruption scandals that came to light shortly before the mayor won re-election for a second term. Several high-ranking city officials, though not the mayor himself, have been convicted of abusing their office for private gain, and the corruption trials also sparked widespread criticism of a persistent "pay to play" culture at City Hall that requires companies to make political contributions in order to win city business. Voters approved the creation of a city Board of Ethics that would enforce ethical standards last fall.

The candidates' positions
Michael Nutter. Nutter has issued a series of detailed position papers on several issues, including all the major issues above; they are available on his web site, http://www.nutter2007.com/, and from the web site "The Next Mayor," jointly sponsored by public TV and radio station WHYY and the local government-ethics watchdog, the Committee of Seventy (http://www.thenextmayor.com/). Here are some of the highlights of his positions:

On crime, Nutter has stated that he will declare a crime emergency in selected city neighborhoods upon taking office and implement more aggressive policing tactics in those areas, including having officers stop and frisk individuals for illegal weapons—a tactic that has garnered both praise from some anti-crime activists and criticism from civil libertarians.

Nutter's plan for handling the city budget includes a commitment to continue the scheduled wage tax reductions implemented by Mayor Rendell, to phase out the gross-receipts portion of the business privilege tax over five to seven years, and to reduce the net profits tax on businesses to equal the city wage tax. Nutter has also proposed expanding and revising the city's current 10-year property tax abatement program, which is credited with touching off the boom in residential construction in Center City and parts of South Philadelphia, and proposes a citywide property reassessment to reflect today's market values, with provisions to keep current residents from having to sell their homes to pay higher taxes.

In the economic development arena, Nutter focuses on small business development and workforce training. Noting that the city's population is less educated than its chief rivals', Nutter has stated that he will rely on the Community College of Philadelphia as a linchpin of his workforce training strategy, and that he will pay the city's full one-third share of its costs, something that has not been done in at least 25 years. Nutter's plan also calls for using market-oriented strategies like tax increment financing (TIF) to steer development towards neighborhood business districts, for increasing minority and disadvantaged business participation on city contracts and in the construction trades, and for a new Office of Business Services to clear the obstacles to small business formation at City Hall.

Nutter won the Democratic primary in part because he was the only candidate with a child in the public schools. His education agenda relies heavily on seeking more state funding for city schools, noting that the city schools spend about $2,200 less per student annually than surrounding suburban districts.

Al Taubenberger. The Republican candidate is at a distinct disadvantage to Nutter in his ability to get his message across, as he has raised far less money than Nutter and registered Democrats outnumber Republicans by 5 to 1 in Philadelphia. Even though he has not issued detailed position papers, he has, in public appearances and interviews, described how he would address the issues.

For Taubenberger, jobs are the key to solving all the other problems facing the city. "Mayors for too long have not placed the importance that is needed on creating new jobs here and bringing others in from outside," he said in a recent interview with this writer. Thus he sees taxes and economic development as the two most important issues facing the city. Taubenberger and Nutter staged a joint news conference in June to emphasize their agreement on the need to continue cutting business taxes. Taubenberger also supports continuing the 10-year property tax abatement on residential construction, but suggests that it could be modified to avoid giving homeowners an unpleasant surprise in Year 11.

Taubenberger also pledged to take a hands-on approach to attracting new businesses to the city, making direct contacts to sell businesses on Philadelphia. "The mayor has the ability to hire a lot of experts to bring in businesses, but he is also the chief salesman," he said. "Tax incentives count, but having the mayor make the call counts for a lot more."

On crime, Taubenberger again emphasized the link with jobs and employment: "People who are engaged in commerce are not engaged in crime." He also supports a proposal pending in the state legislature that would add 10,000 new police officers statewide, including 1,400 for Philadelphia, half paid for by the state. He has stated that the local share of the officers' salaries could be raised without a tax hike by identifying savings totaling five percent of the city budget. In addition, he says that he will deploy officers more intelligently and enforce existing gun laws more aggressively. He is skeptical about the effectiveness of stop-and-frisk programs.

Taubenberger argues that the mayor should have more of a say in how the schools are run but does not go so far as to call for undoing the state takeover of Philadelphia's public schools. Instead, he says he will ask the governor to give the mayor the power to appoint a larger share of the seats on the School Reform Commission and name the superintendent.

He supports the city's new campaign-finance laws, which limit the amounts individuals and groups may contribute to candidates for local office.

*About Sandy Smith:
Sandy Smith is a public relations professional and freelance writer/editor living in Philadelphia, Pennsylvania. He has written news stories and essays on architecture, transportation, city life, politics, and popular culture for The Philadelphia Inquirer, the Philadelphia CityPaper, and community weeklies in Philadelphia and Boston. He is currently Writer/Reporter in the Public Relations Department of Widener University, a private university located in Chester, Pa., about 10 miles southwest of Philadelphia City Hall. A native of Kansas City, Missouri, and a 1982 graduate of Harvard University, Smith also contributes to the ongoing conversation about life in Philadelphia on Phillyblog.com and chats about food on eGullet.org.