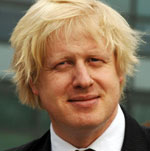 Directly elected mayor 1: Boris Johnson, London




FRONT PAGE
SiteSearch
About us
Directories

London elections 2012
UK elections 2011
British Mayors
English local government reforms 2007
England's mayors assessed
Case for elected mayors
Case against elected mayors

Mayors and political parties
Recruiting local councillors
London government
City of London Corporation
UK elections 2010
UK elections 2009
England's mayors assessed
Case for elected mayors
Case against elected mayors
UK local government


City Mayors reports news from towns and cities around the world. Worldwide | Elections | North America | Latin America | Europe | Asia | Africa | Events |




Mayors from The Americas, Europe. Asia, Australia and Africa are competing for the annual World Mayor Award. More




City Mayors ranks the world's largest as well as richest cities and urban areas. It also ranks the cities in individual countries, and provides a list of the capital cities of some 200 sovereign countries. More




City Mayors lists and features urban events, conferences and conventions aimed at urban decision makers and those with an interst in cities worldwide. More




City Mayors reports political events, analyses the issues and depicts the main players. More




City Mayors describes and explains the structures and workings of local government in Europe, The Americas, Asia, Australia and Africa. More




City Mayors profiles city leaders from around the world and questions them about their achievements, policies and aims. More




City Mayors deals with economic and investment issues affecting towns and cities. More




City Mayors reports on how business developments impact on cities and examines cooperation between cities and the private sector. More




City Mayors describes and explains financial issues affecting local government. More




City Mayors reports urban environmental developments and examines the challenges faced by cities worldwide. More




City Mayors reports on and discusses urban development issues in developed and developing countries. More



City Mayors reports on developments in urban society and behaviour and reviews relevant research. More




City Mayors deals with urban transport issues in developed and developing countries and features the world's greatest metro systems. More




City Mayors examines education issues and policies affecting children and adults in urban areas. More




City Mayors investigates health issues affecting urban areas with an emphasis on health in cities in developing countries. More




City Mayors examines the contributions history and culture make to urban society and environment. More




City Mayors examines the importance of urban tourism to city economies. More




City Mayors describes the history, architecture and politics of the greatest city halls in the world. More




City Mayors invites readers to write short stories about people in cities around the world. More




City Mayors questions those who govern the world's cities and talks to men and women who contribute to urban society and environment. More




City Mayors profiles national and international organisations representing cities as well as those dealing with urban issues. More




City Mayors reports on major national and international sporting events and their impact on cities. More




City Mayors lists cities and city organisations, profiles individual mayors and provides information on hundreds of urban events. More



UK government must take
a lead on elected mayors
By Nicholas Boles*
27 November 2006: It is clear that we are living in an age when people are losing faith in organisational brands of all kinds, political, commercial and charitable. Instead, in our fast-moving world, voters and consumers want to see real, live human beings to whom they can relate, someone to blame or to praise. The days when we were motivated by a political party or a local institution are coming to an end.

Update November 2007:
In October 2007 the UK government's Local Government and Public Involvement in Health Act was finally approved by Parliament and overhauled the system of governance in most English councils, seven years after the landmark Local Government Act, which introduced the elected mayor model for the first time. The new Act requires council leaders to be installed for four years, thus almost creating a Swedish-style indirectly elected mayor. More

The proof of the thesis is to be found in business. Look at the extent to which organisations are seeking to profit from their association with an individual, not necessarily the proprietor: Virgin with Richard Branson, General Electric with Jack Welch, Ryanair with Michael O'Leary, Microsoft with Bill Gates.

This trend runs with the grain of modern life. Our lives have become faster and more complex. We are overwhelmed by data of all sorts, most of which we have no time to evaluate. Citizens need to make quick judgments; often instinctive, sometimes even emotional. They simply don't have time to wade through annual reports or turgid manifestos.

The cult of personality is, therefore, very much a 21st Century phenomenon. Properly harnessed, it has the potential at least to revive people's faith in democracy and governmental institutions. If we ignore it, government is destined to become ever more distant, not to mention irrelevant.

In the United Kingdom, with our tradition of parliamentary democracy, the idea of directly elected officials and executives can seem a novel, perhaps even foreign, concept injected into the British body politic. Even in the days of the 19th Century city corporations – very powerful city councils – leaders were chosen by their peers, not directly by the burghers.

Not only is there no tradition of directly elected mayors, but since the end of World War Two successive governments in Britain have had a record of centralisation – stripping local government of autonomous power - not least the Conservative administrations of 1979-97.

Since Tony Blair came to power, however, the public position, at least, has pointed in the other direction. New Labour has been critical of the old systems of local government, and urged visible, accountable leadership, preferably through mayors. It has largely accepted the argument that cities are living units, not just a collection of sub-communities – even if that is how they developed historically. Citizens more and more live in one part of a city, work in another and, perhaps, shop and be entertained in yet another. Cities require some central leadership; there are decisions that need to be made on a whole city's behalf.

While this inclination is commendable, only in 12 districts outside London has the rhetoric been put into practice, and in none of the key conurbations such as Manchester, Birmingham, Newcastle, Leeds or Sheffield.

Further, Labour has talked the talk about efficient local government receiving more freedoms but it has not walked the walk: it has imposed even more controls and targets which have effectively denuded local government of the opportunity to innovate and respond to particular local conditions.

With the publication of the Government's new White Paper on local government in October 2006, the opportunity existed for Westminster to let go of some powers, bringing about an historic shift in central-local relations in Britain. While there are many signs that ministers recognise that too much central control does not work, in the end, the Government lost its nerve.

Local government had put forward strong arguments for more powers, chiefly in relation to the economic development, planning, skills and transport. Ministers seemed sympathetic. But at the last minute their courage failed them. The White Paper is incredibly vague as to what would actually happen and the hard decisions have been put off until the Government's Comprehensive Spending Review of 2007.

That is a pity because a good model exists on ministers' doorsteps: in London, the mayor - whatever we think of Ken Livingstone - has provided a clear and visible leadership figure. Prior to 1999, London had no London-wide figurehead or authority. It is hard to believe that the boroughs could ever have been brought together to introduce London's traffic congestion charge.

The government has acknowledged the benefits the mayor's position has brought has and sought to strengthen it. But, again, when it came to translating good intentions into genuine reform, very few of the new powers granted were devolved downwards from central government. Instead, the biggest changes have merely strengthened the position of the mayor vis-a-vis the London boroughs.

As for more directly elected mayors in the UK, the picture currently look uncertain. Until now, because central government doesn't have the courage of its convictions, for an authority to move from a cabinet-style system to a directly-elected mayoralty, it has to pass a democratic test – a referendum proposed by the existing failing system of local democracy.

With so many vested interests in favour of the status quo, is it any wonder that few local referenda have been held, and even fewer have been carried? What is required is for central government to take a lead and say that the presumption should be in favour of elected mayors, especially in the large conurbations, with an option to revert to the old system after a certain number of years if sufficient opposition is registered.

Slowly but surely, the intellectual argument is being made in favour of city mayors. It is perhaps only when we have a new premier, or a new government with a new mandate, though, that we will see the democratic revolution roll out more widely across the UK.

* Nicholas Boles is Director of Policy Exchange, a London-based independent think tank.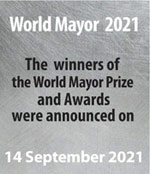 The best Mayors for Stronger | Fairer | Greener cities. Elect your candidate for the 20/21 World Mayor Prize and Honours. The Prize has been awarded since 2004