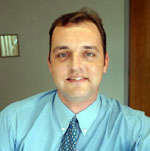 Directly elected mayor 1: Stuart Drummond, Hartlepool




FRONT PAGE
SiteSearch
About us
Directories

English local government reforms 2007
British Mayors
England's mayors assessed
Case for elected mayors
Case against elected mayors
English mayors succeed
Elected mayors in England
London elections 2012
UK elections 2011
UK elections 2010
UK elections 2009
England's mayors assessed
Recruiting local councillors
City of London Corporation
UK local government


City Mayors reports news from towns and cities around the world. Worldwide | Elections | North America | Latin America | Europe | Asia | Africa | Events |




Mayors from The Americas, Europe. Asia, Australia and Africa are competing for the annual World Mayor Award. More




City Mayors ranks the world's largest as well as richest cities and urban areas. It also ranks the cities in individual countries, and provides a list of the capital cities of some 200 sovereign countries. More




City Mayors lists and features urban events, conferences and conventions aimed at urban decision makers and those with an interst in cities worldwide. More




City Mayors reports political events, analyses the issues and depicts the main players. More




City Mayors describes and explains the structures and workings of local government in Europe, The Americas, Asia, Australia and Africa. More




City Mayors profiles city leaders from around the world and questions them about their achievements, policies and aims. More




City Mayors deals with economic and investment issues affecting towns and cities. More




City Mayors reports on how business developments impact on cities and examines cooperation between cities and the private sector. More




City Mayors describes and explains financial issues affecting local government. More




City Mayors reports urban environmental developments and examines the challenges faced by cities worldwide. More




City Mayors reports on and discusses urban development issues in developed and developing countries. More



City Mayors reports on developments in urban society and behaviour and reviews relevant research. More




City Mayors deals with urban transport issues in developed and developing countries and features the world's greatest metro systems. More




City Mayors examines education issues and policies affecting children and adults in urban areas. More




City Mayors investigates health issues affecting urban areas with an emphasis on health in cities in developing countries. More




City Mayors examines the contributions history and culture make to urban society and environment. More




City Mayors examines the importance of urban tourism to city economies. More




City Mayors describes the history, architecture and politics of the greatest city halls in the world. More




City Mayors invites readers to write short stories about people in cities around the world. More




City Mayors questions those who govern the world's cities and talks to men and women who contribute to urban society and environment. More




City Mayors profiles national and international organisations representing cities as well as those dealing with urban issues. More




City Mayors reports on major national and international sporting events and their impact on cities. More




City Mayors lists cities and city organisations, profiles individual mayors and provides information on hundreds of urban events. More



England's few elected mayors
score highly on accountability
By Kiran Dhillon*
15 October 2006: The directly elected mayoral model has been one of the more controversial elements of England's local government reform agenda. Enthusiasm for the model by central government was borne out of recognition that effective, high profile, and legitimate local leadership is essential to delivering high quality local public services. Policy makers looked abroad to the internationally renowned mayors of cities such as Barcelona, New York and Sydney, and hoped that some of the same magic might be injected into the governance of towns and cities. However critics warned that it would concentrate too much power in one person's hands and diminish the role of other councillors.

Update November 2007:
In October 2007 the UK government's Local Government and Public Involvement in Health Act was finally approved by Parliament and overhauled the system of governance in most English councils, seven years after the landmark Local Government Act, which introduced the elected mayor model for the first time. The new Act requires council leaders to be installed for four years, thus almost creating a Swedish-style indirectly elected mayor. More

Directly elected mayors in England are no longer an abstract concept and there are now mayors in post that provide a small but useful sample though which to learn about the impact of the model. The New Local Government Network (NLGN) has closely followed the progress of the mayoral agenda in local authorities for the best part of a decade. The organisation worked with many of the mayoral authorities through our 'Mayoral Forum' to understand how the model is working in practice and to learn about the tangible value of the mayoral model as a form of leadership.

The best known example is the Mayor of London Ken Livingstone - but of course he is not the only directly elected mayor in the UK. Council areas now have the option to choose the mayoral model via referendum. In these case mayors take on the executive powers that the old Cabinet of the local authority would have had (a different situation to London, where the mayor tends to have mainly strategic powers).

There are now eleven other directly elected mayors across England, including in Hartlepool and Stoke, Lewisham (South London) and Hackney (East London) as well as in Middlesbrough, Watford and Mansfield. Each is carving out a new path in local governance: directly elected by the public; highly accountable and visible, and with the power to set their own budget and policy framework. So what is it about mayors? What are they thought to offer above and beyond a council leader?

While it would be premature to draw absolute conclusions about the difference that the local authority mayors have made, there are a few areas where mayors have made a distinct and positive effect. For example, a directly elected leader can achieve a high level of visibility and accountability. Research carried out in 2004 showed that on average, local authority mayors are known to 57 per cent of local people – over double the percentage of a council leader. In the North-East, this figure rises to 73 per cent. London Mayor Ken Livingstone's recognition rating was 81 per cent. Mayors are much more visible figures and are becoming more so: the name recognition of Mayor of Lewisham, Steve Bullock increased from 16 per cent in 2003 to 38.5 per cent in 2005. Nothing to write home about you might think, but it is significant given the complex nature of London politics.

This increased visibility appears to have had an impact on citizen engagement. The public in mayoral authorities know who makes the decisions and where the buck stops. Mayors see engagement as fundamental to their role. Of course, public engagement is achievable in a leader/cabinet model of governance but the mayoral model offers certain advantages. Not only are mayors more visible but they are also seen in a different light to council leaders. Directly elected by the entire locality, they are seen by the public as leader of the community not just the council. Citizens feel that they have an advocate who can break down the 'them and us' barrier that often exists between the public and local government

Evidence from the recent local elections suggests that this increased visibility has had an impact on democratic participation. In May 2005's local election, voter participation rose by at least eight per cent in three out of four of the mayoral areas. This compares to an average increase of three per cent between 2002 and 2006 in areas with a leader and cabinet. The early signs are that the visibility and transparency of the mayors has encouraged people to make their judgement through the ballot box.

But what impact has there been on service delivery? Many of the mayoral authorities have received positive endorsements. In particular, there have been significant improvements on streetscene, crime and liveability issues. The mayors also feel that that a direct democratic mandate from the electorate has provided them with the authority to pull partners together and deliver integrated, joined-up delivery. In Lewisham, Mayor Steve Bullock, believes that as Mayor he has the freedom to act independently of the council as a service provider; he is Mayor of Lewisham not just Leader of the Council. And as this he is widely accepted amongst the local partners in his area. Mayor of Watford, Dorothy Thornhill believes that her mandate gave her moral authority when trying to bring together public and private partners to get agreement for a new hospital.

As a figurehead, a Mayor can also raise the profile of an area and provide a focal point for businesses and other key stakeholders, with the benefit of attracting inward investment. Mayor of Hartlepool, Stuart Drummond notes how the local business community view him as having the influence and leadership to drive the local economy. Meanwhile, Mayor of Doncaster, Martin Winter remarks that "the mayoral system provides the dynamism and decisiveness that business people want when investing".

There have been recent signs of a re-awakening of interest in the elected mayor agenda at national level, with senior figures throwing their backing behind the idea. The experience of the current crop of directly mayors shows that mayoral governance can offer great opportunities as a form of leadership.

*Kiran Dhillon is a senior researcher with the New Local Government Network where she has responsibility for working across the think tanks research programme.