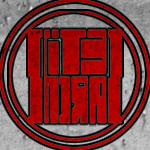 Comments and contributions by City Mayors readers




SiteSearch
About us
Mayor Monitor
Directories
Events
Debate


Use Mayor Monitor to rate the performance of mayors from across the world More




City Mayors reports news from towns and cities around the world. Worldwide | Elections | North America | Latin America | Europe | Asia | Africa |




In your opinion: Praise Criticise Write




City Mayors profiles city leaders from around the world and questions them about their achievements, policies and aims. More




Mayors from The Americas, Europe. Asia, Australia and Africa are competing for the annual World Mayor Award. More




City Mayors ranks the world's largest as well as richest cities and urban areas. It also ranks the cities in individual countries, and provides a list of the capital cities of some 200 sovereign countries. More




City Mayors reports political events, analyses the issues and depicts the main players. More




City Mayors describes and explains the structures and workings of local government in Europe, The Americas, Asia, Australia and Africa. More




City Mayors deals with economic and investment issues affecting towns and cities. More




City Mayors reports on how business developments impact on cities and examines cooperation between cities and the private sector. More




City Mayors describes and explains financial issues affecting local government. More




City Mayors lists and features urban events, conferences and conventions aimed at urban decision makers and those with an interst in cities worldwide. More




City Mayors reports urban environmental developments and examines the challenges faced by cities worldwide. More




City Mayors reports on and discusses urban development issues in developed and developing countries. More



City Mayors reports on developments in urban society and behaviour and reviews relevant research. More




City Mayors deals with urban transport issues in developed and developing countries and features the world's greatest metro systems. More




City Mayors examines education issues and policies affecting children and adults in urban areas. More




City Mayors investigates health issues affecting urban areas with an emphasis on health in cities in developing countries. More




City Mayors examines the contributions history and culture make to urban society and environment. More




City Mayors examines the importance of urban tourism to city economies. More




City Mayors describes the history, architecture and politics of the greatest city halls in the world. More




City Mayors invites readers to write short stories about people in cities around the world. More




City Mayors questions those who govern the world's cities and talks to men and women who contribute to urban society and environment. More




City Mayors profiles national and international organisations representing cities as well as those dealing with urban issues. More




City Mayors reports on major national and international sporting events and their impact on cities. More




City Mayors lists cities and city organisations, profiles individual mayors and provides information on hundreds of urban events. More


In your opinion:
Great Lakes

We invite our readers to debate the issues and personalities discussed in articles published by City Mayors. We also welcome suggestions on how our coverage of cities and their people could be improved and extended. Praise us. Criticise us. Write for us.

Below we publish a cross-sections of recent comments by City Mayors readers. If you wish to join our worldwide dialogue on urban affairs, then please post your views, comments or suggestions using the form at the bottom of this page.

Topics debated on other pages: Richest cities | Most expensive cities | Best cities in the world | Urban poor and crime | Illegal immigrants in the US | Homelessness in the US | Great Lakes | Wasteful urban development | India's urban development | Coastal flooding | Cycling in US cities | Mayor of Chacao | Mayor of Denver | Mayor of Detroit | Mayor of Porto Alegre | NEW TOPIC |


US and Canadian mayors work
together to protect Great Lakes
From Michael K, USA:
I read with a great deal of interest Mr. Favro's May 12th article on the City Mayors about looming North American water shortages and problems associated with diversion of water out the Great Lakes. Mr. Favro is justifiably concerned about future inter-governmental wrangling over a dwindling resource, i.e. Great Lakes fresh water. I share his concern. There is no question that the current laws, treaties and the especially the jurisdiction of the International Joint Commission ( which was defined almost a 100 years ago, before the kinds of water shortages we are facing today were contemplated) are not adequate to deal with the looming water shortages. In the face of such legislative and jurisdictional inadequacies and impasses the importance of and need for people like David Ullrich and the Great Lakes and St. Lawrence Cities Initiative is obvious.

As I read his article, Mr. Favro sees a future in which more and more people and more and more governments are squabbling over less and less water. He seems to see nothing but doom and gloom. I would share Mr. Favro's negative view of the future of Great Lake fresh water if I did not know that there exists a credible proposal to replenish the Great Lakes with enormous amounts of fresh water that are currently lost to Hudson/James Bay. This can be done without diverting any water away from any existing uses or users. The proposal is called the GRAND Canal of North America or the GNAC and the designer is an engineer by the name of Thomas Kierans.

From Michael P., Chicago, USA
Unsustainable growth in south eastern and south western US states is not our problem. We have many historic examples of water diversion gone horribly wrong. The Aurel Sea and the Colorado River. People living in the great lakes states take this issue very seriously though our politicians may not. Be warned, this topic should not be taken under serious consideration and it will not happen under any circumstances without a fight. If you live in the south eastern and western states I am truly sorry for your present difficulties. However, I tell you now you will get not get one drop.


---
Praise. Criticise. Write.
We invite our readers to comment on the issues and personalities discussed in articles published by City Mayors. But we welcome even more suggestions on how our coverage of cities and their people could be improved and extended. Praise us. Criticise us. Write for us. Please post your text below. While we endeavour to publish all relevant comments, we reserve the right to edit them and to reject unsuitable contributions.
Please add your contribution

You may also introduce a new topic for debate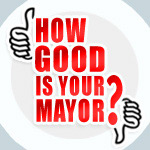 Mayor Monitor allows you to rate the performance of your mayor More


How good is
your mayor?
City Mayors provides Mayor Monitor (MM) to allow residents and non-residents to rate the performance of mayors from across the world as well as highlight their 'best' and 'worst' decisions. Mayor Monitor uses the widely understood one-to-ten rating system, where '1' signifies an extremely poor performance and '10' 'an outstanding one. In addition to rating mayors' performances, citizens are invited to highlight the best and worst decisions by city leaders.

Over time, Mayor Monitor will provide a valuable track record of mayors' successes and failures as well as their popularity among residents and a wider public. The results will be published on the City Mayors website and updated monthly.

Please rate your mayor now.

The ratings will become a contributory factor of World Mayor 2010.