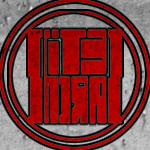 Comments and contributions by City Mayors readers




SiteSearch
About us
Mayor Monitor
Directories
Events
Debate


Use Mayor Monitor to rate the performance of mayors from across the world More




City Mayors reports news from towns and cities around the world. Worldwide | Elections | North America | Latin America | Europe | Asia | Africa |




In your opinion: Praise Criticise Write




City Mayors profiles city leaders from around the world and questions them about their achievements, policies and aims. More




Mayors from The Americas, Europe. Asia, Australia and Africa are competing for the annual World Mayor Award. More




City Mayors ranks the world's largest as well as richest cities and urban areas. It also ranks the cities in individual countries, and provides a list of the capital cities of some 200 sovereign countries. More




City Mayors reports political events, analyses the issues and depicts the main players. More




City Mayors describes and explains the structures and workings of local government in Europe, The Americas, Asia, Australia and Africa. More




City Mayors deals with economic and investment issues affecting towns and cities. More




City Mayors reports on how business developments impact on cities and examines cooperation between cities and the private sector. More




City Mayors describes and explains financial issues affecting local government. More




City Mayors lists and features urban events, conferences and conventions aimed at urban decision makers and those with an interst in cities worldwide. More




City Mayors reports urban environmental developments and examines the challenges faced by cities worldwide. More




City Mayors reports on and discusses urban development issues in developed and developing countries. More



City Mayors reports on developments in urban society and behaviour and reviews relevant research. More




City Mayors deals with urban transport issues in developed and developing countries and features the world's greatest metro systems. More




City Mayors examines education issues and policies affecting children and adults in urban areas. More




City Mayors investigates health issues affecting urban areas with an emphasis on health in cities in developing countries. More




City Mayors examines the contributions history and culture make to urban society and environment. More




City Mayors examines the importance of urban tourism to city economies. More




City Mayors describes the history, architecture and politics of the greatest city halls in the world. More




City Mayors invites readers to write short stories about people in cities around the world. More




City Mayors questions those who govern the world's cities and talks to men and women who contribute to urban society and environment. More




City Mayors profiles national and international organisations representing cities as well as those dealing with urban issues. More




City Mayors reports on major national and international sporting events and their impact on cities. More




City Mayors lists cities and city organisations, profiles individual mayors and provides information on hundreds of urban events. More


In your opinion:
World's richest cities

We invite our readers to debate the issues and personalities discussed in articles published by City Mayors. We also welcome suggestions on how our coverage of cities and their people could be improved and extended. Praise us. Criticise us. Write for us.

Below we publish a cross-sections of recent comments by City Mayors readers. If you wish to join our worldwide dialogue on urban affairs, then please post your views, comments or suggestions using the form at the bottom of this page.

Topics debated on other pages: Richest cities | Most expensive cities | Best cities in the world | Urban poor and crime | Illegal immigrants in the US | Homelessness in the US | Great Lakes | Wasteful urban development | India's urban development | Coastal flooding | Cycling in US cities | Mayor of Chacao | Mayor of Denver | Mayor of Detroit | Mayor of Porto Alegre | NEW TOPIC |


World's richest cities
From Prof Elton S.M., Rio de Janeiro, Brazil
There's a problem in the table, The city 103th is Salvador, Brazil and not San Salvador, El Salvador, because this Metro Area has the biggest Petrochemical Complex on all South Hemisfer and the greatest Ford Factory outside US and the second of world. Salvador (Brazil) Metro Area has also a 3-million pop what bring the error also to population table. Thanks for attention. (Posted 19 August 2008)

From Jan Klingelhoefer, Stockholm, Sweden:
I really cannot see the point of not adjusting for the number of people living in a city. Your table is useless this way. For example, the ranking of German cities within in the list determined only by the number of inhabitants, nothing else. GDP per capita in Berlin is probably not even above German average but the number one city in your list. (Posted 9 July 2008)

From Francis, Manila, Philippines:
I didn't see cities such as Dubai, Abu Dhabi, Doha in the list of richest cities. I believe these cities are some of the richest in the world. Why?

From Dean M., Manchester, UK:
Having just read the various data on this site you are not correct on the following assumptions for my home city. Greater Manchester Metro Area has a population of 2,573,050 as of 2007 held within an area of 493 sq miles or 1276 sq km's, Whilst the GDP of Greater Manchester is £42.50 Billion or US$84.42 Billion.

From Subhabrata D., Hyderabad, India:
The methodology that you have used to rank the cities is quite astounding, but it would be a preferable option if you rank the cities according to the major factors of development like infrastructure, GDP, consumption expenditure, savings and so on. Also one thing that is desired is not just the ranking of 2007, but also a historical ranking say up to 1995 so that it can be at a comparable ground among the cities as to how they have faired in the last 15 odd years. Looking forward to your implementation of these as soon as possible so that the statistics are more illuminating or people like us who want to know more about these cities and their evolution.

From Supergyi, Shenzheng, China:
Shenzheng and Suzhou are not shown on your list even though, according to GDP, they are ranked fourth and fifth in China. Dongguan, Foshan, Hangzhou, Nanking, Ningbo, Tsingtao, Dalian,Jinan.and others all have a higher GDP than Xian, which is ranked 128 on your list.

From K J Harron B., Alkhobar, Saudi Arabia:
Excellent facts and figures. My hearty congratulation to the team that compiled this information. Thank you very much.

From Emalda J.A., Philippines:
I felt so sad when I read this article on expensive cities because my home country is not included, which means we can't be as proud as any other nations. However, I am still proud to be a Filipino because we have riches in natural resources and good behaviour. This may be a challenge for us to be more progressive and competitive.


---
Praise. Criticise. Write.
We invite our readers to comment on the issues and personalities discussed in articles published by City Mayors. But we welcome even more suggestions on how our coverage of cities and their people could be improved and extended. Praise us. Criticise us. Write for us. Please post your text below. While we endeavour to publish all relevant comments, we reserve the right to edit them and to reject unsuitable contributions.
Please add your contribution

You may also introduce a new topic for debate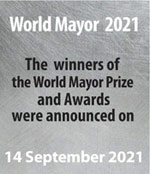 The best Mayors for Stronger | Fairer | Greener cities. Elect your candidate for the 20/21 World Mayor Prize and Honours. The Prize has been awarded since 2004.