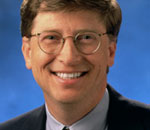 Microsoft boss Bill Gates, founder of the Bill & Melinda Gates Foundation



FRONT PAGE
SiteSearch
About us
Directories

World education
Teen student behaviour
Sex in the City of Chicago
US cities reduce services
US cities report low growth
San Francisco shrinks
NYC streetlight competition
NYC cuts jobs and services


City Mayors reports news from towns and cities around the world. Worldwide | Elections | North America | Latin America | Europe | Asia | Africa | Events |




Mayors from The Americas, Europe. Asia, Australia and Africa are competing for the annual World Mayor Award. More




City Mayors ranks the world's largest as well as richest cities and urban areas. It also ranks the cities in individual countries, and provides a list of the capital cities of some 200 sovereign countries. More




City Mayors lists and features urban events, conferences and conventions aimed at urban decision makers and those with an interst in cities worldwide. More




City Mayors reports political events, analyses the issues and depicts the main players. More




City Mayors describes and explains the structures and workings of local government in Europe, The Americas, Asia, Australia and Africa. More




City Mayors profiles city leaders from around the world and questions them about their achievements, policies and aims. More




City Mayors deals with economic and investment issues affecting towns and cities. More




City Mayors reports on how business developments impact on cities and examines cooperation between cities and the private sector. More




City Mayors describes and explains financial issues affecting local government. More




City Mayors reports urban environmental developments and examines the challenges faced by cities worldwide. More




City Mayors reports on and discusses urban development issues in developed and developing countries. More



City Mayors reports on developments in urban society and behaviour and reviews relevant research. More




City Mayors deals with urban transport issues in developed and developing countries and features the world's greatest metro systems. More




City Mayors examines education issues and policies affecting children and adults in urban areas. More




City Mayors investigates health issues affecting urban areas with an emphasis on health in cities in developing countries. More




City Mayors examines the contributions history and culture make to urban society and environment. More




City Mayors describes the history, architecture and politics of the greatest city halls in the world. More




City Mayors invites readers to write short stories about people in cities around the world. More




City Mayors questions those who govern the world's cities and talks to men and women who contribute to urban society and environment. More




City Mayors profiles national and international organisations representing cities as well as those dealing with urban issues. More




City Mayors reports on major national and international sporting events and their impact on cities. More




City Mayors lists cities and city organisations, profiles individual mayors and provides information on hundreds of urban events. More



This archived article was published 21 September 2003
New York City schools to receive
$51 million from Gates Foundation
By Paulo Bótas, Education Editor
New York Mayor Michael R. Bloomberg and Microsoft boss Bill Gates announced a $51.2 million grant from the Bill & Melinda Gates Foundation to support schools in New York City. The grant will support the creation of 67 new small, challenging high schools citywide. The creation of these schools aims to make it possible for more students to receive the high quality education necessary for success in today's demanding economy.

Mayor Bloomberg told City Mayors that working with the Bill & Melinda Gates Foundation to create more high schools was another important step in the mission to reform education in New York City. ?Starting this school year, we have implemented the most sweeping reforms in education the City has ever seen with one goal in mind – to put our children first. I would like to thank Bill Gates for this generous contribution and for the Foundation's dedication to New York City's schoolchildren,? the Mayor added.

"For too long we have relied on an outdated model to educate our young people," said Bill Gates, co-founder of the Bill & Melinda Gates Foundation. "New York City is demonstrating how we can bring our schools into the 21st century to make sure that all students, not just a select few, are prepared for college and the working world. Our country's civic, social and economic future depends on our ability to do this on a national scale."

In all, the foundation announced nationwide grants totalling $66.5 million as part of its ongoing effort to improve high school graduation rates, particularly among African-American and Hispanic students. To date, the foundation has invested $590 million to support 1,600 schools nationwide, most of which are high schools.

The grants by the Gates Foundation are part of New York City's widespread plan to boost graduation and college-going rates by creating 200 effective and rigorous small high schools. The grants will support the creation of 67 of these new schools by replicating model high schools and replacing large, struggling high schools in high-need areas throughout the City. Nationally, studies show that nearly one of every three students who enter the ninth grade does not graduate, and a wide achievement gap persists between white and minority students.

Research on the benefits of smaller high schools has spurred more than half of the nation's largest urban school districts and their communities, including New York City, to transform many of their large high schools into smaller, more focused schools designed to prepare students for college-level work and rewarding careers.

New York City already has a network of high-performing small schools and alternative schools that serve more than 50,000 low-income and minority students. The Julia Richman Education Complex (JREC) in Manhattan, for example, is one of the most successful high school turnaround stories in the country. In 1992, JREC housed 3,000 students and only about one in three students graduated. JREC now comprises four small high schools – each with graduation and college attendance rates of over 80 per cent.

The new small high schools will focus on deprived communities, and offer rich and rigorous curricula, including college-readiness. Small schools foster close relationships between students and adults. A New York study found that students in smaller high schools had higher graduation rates, higher college-going rates and lower dropout rates than their peers in larger schools. A Chicago study found students in small schools had dropout rates one-third lower than those in big schools. Other studies have shown that small schools are safer than big ones and show great promise for raising achievement levels among disadvantaged students.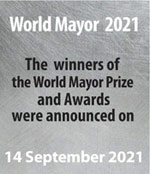 The best Mayors for Stronger | Fairer | Greener cities. Elect your candidate for the 20/21 World Mayor Prize and Honours. The Prize has been awarded since 2004