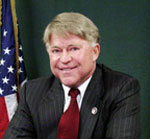 Steven M Berman, Mayor of Gilbert (Arizona)

Mayor and Council
50 E Civic Center Dr
Gilbert
AZ 85296
USA
Tel: +1 480 503 6764
Internet:
www.ci.gilbert.az.us



FRONT PAGE
SiteSearch
About us
Directories

US metro economies 2006
Safest US cities
NYC fights noise pollution
US metro agenda
Sex in the City of Chicago
Urban poverty in the US
US cities in fiscal crisis
US mayoral elections 2005
US Conference of Mayors
Mayors' Institute on City Design
National League of Cities


City Mayors reports news from towns and cities around the world. Worldwide | Elections | North America | Latin America | Europe | Asia | Africa | Events |




Mayors from The Americas, Europe. Asia, Australia and Africa are competing for the annual World Mayor Award. More




City Mayors ranks the world's largest as well as richest cities and urban areas. It also ranks the cities in individual countries, and provides a list of the capital cities of some 200 sovereign countries. More




City Mayors lists and features urban events, conferences and conventions aimed at urban decision makers and those with an interst in cities worldwide. More




City Mayors reports political events, analyses the issues and depicts the main players. More




City Mayors describes and explains the structures and workings of local government in Europe, The Americas, Asia, Australia and Africa. More




City Mayors profiles city leaders from around the world and questions them about their achievements, policies and aims. More




City Mayors deals with economic and investment issues affecting towns and cities. More




City Mayors reports on how business developments impact on cities and examines cooperation between cities and the private sector. More




City Mayors describes and explains financial issues affecting local government. More




City Mayors reports urban environmental developments and examines the challenges faced by cities worldwide. More




City Mayors reports on and discusses urban development issues in developed and developing countries. More



City Mayors reports on developments in urban society and behaviour and reviews relevant research. More




City Mayors deals with urban transport issues in developed and developing countries and features the world's greatest metro systems. More




City Mayors examines education issues and policies affecting children and adults in urban areas. More




City Mayors investigates health issues affecting urban areas with an emphasis on health in cities in developing countries. More




City Mayors examines the contributions history and culture make to urban society and environment. More




City Mayors describes the history, architecture and politics of the greatest city halls in the world. More




City Mayors invites readers to write short stories about people in cities around the world. More




City Mayors questions those who govern the world's cities and talks to men and women who contribute to urban society and environment. More




City Mayors profiles national and international organisations representing cities as well as those dealing with urban issues. More




City Mayors reports on major national and international sporting events and their impact on cities. More




City Mayors lists cities and city organisations, profiles individual mayors and provides information on hundreds of urban events. More



This is an archived article. 2005 data
US suburban cities grow strongly
while San Francisco shrinks
By Josh Fecht

Large suburban cities in western USA, led by Gilbert (Arizona), dominate the list of America's fastest-growing cities, according to population estimates released by the US Commerce Department's Census Bureau in July 2003. Between 1 April 2000 and 1 July 2002, Gilbert was the fastest growing of 242 cities with populations of more than 100,000. (Latest data)

In addition to the estimates for large cities, the US Census Bureau also released tabulations - for the first time since Census 2000 - for all of America's 19,451 towns and cities, as well as its minor civil divisions. Cities with populations of 10,000 or more were ranked within their states.

Gilbert, south of Phoenix, grew by 23 per cent, to a total of 135,005 residents. Rounding out the top five fastest-growing large cities were North Las Vegas (18 per cent) and Henderson (17 per cent) in Nevada, and Chandler (14 per cent) and Peoria (13 per cent) in Arizona.

Gilbert, Chandler, and Peoria are in Maricopa County, Arizona, and all three cities were among the 10 fastest-growing from 1990 to 2000. North Las Vegas and Henderson are in Clark County, Nevada, and were also among the top five fastest-growing places in the 1990s.

While cities in Arizona, Nevada, and California dominated the list of fastest-growing places, Jolie Illinois, ranked 10th with an 11.4 per cent rate of growth.

The estimates show no change in the rankings of the 10 largest cities since Census 2000. Of the 10 largest cities, Phoenix (3.8 per cent) and San Antonio (3.7 per cent) grew the fastest from 2000 to 2002, followed by San Diego (3 per cent), Houston (2.9 per cent) and Los Angeles (2.8 per cent).

San Francisco, which has lost jobs and income when the technology bubble burst, saw the largest population decline of any major city in the United States in 2002.

The city's population declined by 1.5 per cent or nearly 12,000 between April 2001 and July 2002, making it the biggest loser among 242 US cities with more than 100,000 people.

San Francisco, with a population of about 776,000 in mid-2002, joins some other US cities facing hard times, including Flint, Michigan, which ranked 240 on the list with a population decline of 1.4 per cent or 1,687 people, and Gary, Indiana, which came in at 227, losing 0.8 per cent of its population, or 793 people. San Francisco lost 11,929 residents over the same one-year period.

But the exodus from the San Francisco Bay Area appears more pronounced considering all the other surrounding cities that also suffered big population declines.

Second to last on the list was Sunnyvale, California, a Silicon Valley city about 50 miles south of San Francisco, and home to number of high-tech companies and high-tech workers, who were hit hard by the dot-com bust. Sunnyvale's population declined by 1.4 per cent, or 1,830 people, according to the US Census Bureau.

Other Silicon Valley cities with declining populations include San Jose and Daly City. San Jose lost more than 5,700 people while the population of Daly City declined by some 1,000 men and women.

Californian economists point out that hundreds of high-tech start-up companies based in northern California have closed their doors over the past three years, sending many people out of town in search of work.

California's Employment Development Department said San Francisco had a seasonally adjusted unemployment rate of 6.6 per cent in May, compared with a national rate of 6.1 per cent. The jobless rate in Santa Clara County, encompassing Sunnyvale and much of Silicon Valley, was 8 per cent.

This recent exodus is in stark contrast to trends in the 1990s when IT professionals headed to the Silicon Valley region seeking work at high-tech companies that offered generous compensation and stock option packages.

Although San Francisco has not ranked among the fastest growing cities at any time in recent history, it did show healthy expansion throughout the 1990s, with its population growing 7.3 per cent over the course of that decade.