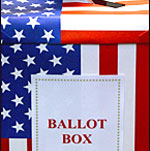 Americans voted for new mayors on 5 November 2013




FRONT PAGE
Site Search
About us



US 2014 mayoral elections
US 2013 mayoral elections
US 2012 mayoral elections
Corrupt US mayors
Voting rights in the USA
Vision for metro America
US 2011 mayoral elections
US elections 2010: Results
Power relations in US cities
US politcs and consumerism
US mayors


Worldwide | Elections | North America | Latin America | Europe | Asia | Africa |





























New American
mayors to watch
By City Mayors staff writers
8 November 2013: On Tuesday, 5 November 2013, American voters in more than 400 cities elected new mayors or confirmed incumbents in office. A number of the country's most prominent city leaders like New York's Michael Bloomberg, Boston's Thomas Menino, Detroit's Dave Bing or Minneapolis' R T Ryback retired, while others were thrown out of office. Some of the newly elected mayors, first and foremost Bill de Blasio in NYC, have made it clear that they will adopt different styles and pursue different goals from their predecessors. In addition to de Blasio, new mayors to watch include Mike Duggan (Detroit), Martin Walsh (Boston), Lovely Warren (Rochester), John Cranley (Cincinnati), William Peduto (Pittsburgh) and Ed Murray (Seattle). Most newly elected mayors will take office in January 2014.

• Bill de Blasio (New York City)
• Mike Duggan (Detroit)
• Martin Walsh (Boston)
• Betsy Hodges (Minneapolis)
• Patrick Cannon (Charlotte)
• Lovely Warren (Rochester)
• Bill Peduto (Pittsburgh)
• Ed Murray (Seattle)
• John Cranley (Cincinnati)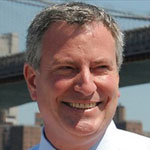 Bill de Blasio
New York City (New York State)
Democrat Bill de Blasio won a landslide victory on 5 November 2013, when he defeated his Republican opponent by 74 to 25 per cent of the vote. Although New York City is a stronghold of the Democratic Party, he will be the first Democratic Mayor since 1993. The new mayor is a native New Yorker. His father, Warren Wilhelm, had German ancestry while his maternal grandparents were immigrants from the Italian province of Benevento. Born Warren Wilhelm, he changed his name to Bill de Blasio in 2002. He studied international and public affairs at the universities of New York and Columbia.

During the 1980s, he supported Nicaragua's left-wing Sandinista government at a time when the Reagan administration illegally supplied the Contras, the country's rebel opposition, with weapons. From 2001 to 2009 he was a member of the New York City council before being elected the city's Public Advocate in 2009.

During the election campaign, de Blasio did not hide his dislike for the excesses of Wall Street, saying that New Yorkers wanted a break from the Bloomberg years. "Right now in New York, we're living a tale of two cities; almost half of New Yorkers are living at or near the poverty line and the middle class is disappearing," he said at the last Democratic debate.

While de Blasio praised his predecessor's policies on the environment and public health, he said that the pressing needs of most New Yorkers had been being neglected. "I've also said we should tax the wealthy and that's another big difference: I want to tax the wealthy to help our public schools," he said, referring to his proposal for funding all-day pre-kindergarten and after-school programmes. The plan would raise the marginal tax rate from about 3.9 per cent to 4.4 per cent on people whose annual income tops US$500,000. Critics, however, noted that raising taxes would require the approval of the New York state legislature, which is currently controlled by Republicans.



Mike Duggan
Detroit (Michigan)
Democrat Mike Duggan will be Detroit's first white mayor since 1974. In the city some 80 per cent of the population are African-Americans. He defeated his opponent, Benny Napoleon, by a 10-percentage-point margin. During the campaign, both Duggan and his rival agreed that the state-appointed emergency manager, Kevyyn Orr, should leave the city to allow the new mayor to sort out Detroit's finances when he takes office in January. The emergency manager was appointed by Michigan's Republican Governor Rick Snyder to prepare the city for bankruptcy. There are no signs that the Governor will oblige the newly elected mayor. Indeed, he said Detroit's fiscal crisis was six decades in the making and Kevyyn Orr was the best man to take the tough decisions necessary to resolve the problems.

Duggan studied at the University of Michigan. In 2004 he was appointed President and CEO of the non-profit Detroit Medical Centre, posts from which he resigned when the Centre was sold to listed corporation in 2010.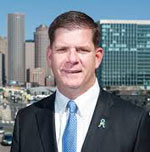 Martin Walsh
Boston (Massachusetts)
Democrat Martin Walsh won the 2013 mayoral race to succeed Thomas Menino, one of America's longest serving mayors. In a tight contest, he defeated his opponent. John Connolly, by 52 to 48 per cent of the vote. The two candidates were separated by fewer than 5,000 votes, making it the closest mayoral race in decades. Walsh, the son of Irish immigrants from County Galway, was supported by a wide cross-section of Boston society. He has been a member of the Massachusetts House of Representatives since 1997 and is currently its Chairman of the Committee of Ethics.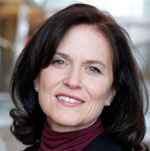 Betsy Hodges
Minneapolis (Minnesota)
Betsy Hodges beat 34 other candidates to take over as Mayor of Minneapolis, following Mayor R T Rybak's decision not to seek re-election. In a ranked-choice election, she received 37 per cent of first-choice votes, with her closest rival, Mark Andrew, on 25 per cent. Her victory represents a painful defeat for the establishment of the Minnesota Democrat Farmer Labor Party (DFL), which is associated to the national Democratic Party. Although Hodges is also a DFL member, the party and most municipal trade unions lined up behind Mark Andrews. She called her victory a dream come true.

The new mayor studied sociology at the University of Wisconsin and, since 1998, worked for a number of non-profit organisations including Progressive Minnesota and the Minnesota Justice Foundation. She has been a member of the Minneapolis City Council since 2006. In her election manifesto, Betsy Hodges stressed the importance of economic and educational equality, municipal management efficiency and infrastructure investment.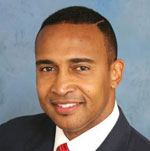 Patrick Cannon
Charlotte (North Carolina)
Democrat Patrick Cannon won a close race over Republican Edwin Peacock. Cannon took more than 52 per cent of the vote. Peacock, a former city councilman, won precincts in south Charlotte that lean Republican, while Cannon won traditionally Democratic precincts in north, east and west Charlotte. Cannon takes over immediately from Patsy Kinsey, who was appointed mayor after Anthony Foxx resigned to become the US Secretary of Transportation.

Patrick Cannon was Charlotte's youngest-ever council member when first elected at the age of 26 in 1993. As a mayoral candidate, he ran on experience, a fact that clearly resonated with some voters. He also portrayed himself as a man who has run against the odds and won. When he was five, his father was murdered. He was raised by his mother, Carmen, who worked on a truck assembly line in south Charlotte. They lived in public housing. Now Cannon runs a successful parking business. During the campaign Cannon claimed that he was instrumental in attracting investment and affordable housing to low-income neighbourhoods.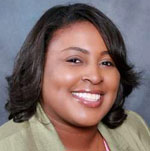 Lovely Warren
Rochester (New York State)
Rochester Democratic City Council President Lovely Warren has become the city's first female mayor after her victory over Mayor Thomas Richards. Warren defeated the incumbent mayor in the September 2013 Democrat primaries. The incumbent then became the candidate of the Working Families Party. Although he did not campaign, Mayor Richard said that he hadn't ruled out serving in the unlikely event that he won. Republicans didn't field a candidate in this heavily Democratic city. Richards won a special election in 2011 to fill the vacancy created after Mayor Robert Duffy was elected lieutenant governor.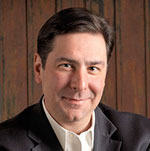 Bill Peduto
Pittsburgh (Pennsylvania)
After his Republican opponent moved to Israel six weeks before the mayoral elections, Bill Peduto's victory on 5 November 2013 came as no surprise. As Peduto was the only candidate to show up at a public campaign debate, his victory margin of 85 to 15 percentage points over the vanished Republican and an independent rival means little.

Pittsburgh's new mayor announced a new era for the city. One of his prime goals is to increase its population by 20,000 over the next ten years. "We are the next great American city, there is no disclaimer anymore about being the great post-industrial city. We are the next great American city. And what that means is that's a new Pittsburgh and whatever we want to call it, we'll define it, because it hasn't even been defined yet, but we know what the ingredients are. It's about building from within."

Although a long-time rival of Pittsburgh's outgoing mayor Luke Ravenstahl, Bill Peduto acknowledged that the city fared better than many others in the US during the recent economic downturn. Pittsburgh has benefited from the ripple effect of its successful educational and medical institutions.

Bill Peduto, a Democrat, has been a member of the city council since 2001. In 2005, he ran for mayor but only finished second in the Democratic primaries.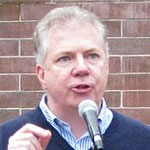 Ed Murray
Seattle (Washington State)
In one of the biggest upsets of the 2013 US mayoral elections, Washington State senator Ed Murray defeated Seattle's incumbent mayor Mike McGinn. Murray won 56 per cent of the vote. A long-time state parliamentarian, Murray will become Seattle's first openly gay mayor. He pushed for years to legalise same-sex marriage in the state, which voters approved in a referendum last year.

Both, Murray and McGinn, campaigned on a liberal platform that included new taxes, a $15 minimum wage and legalizing marijuana, but in declaring victory, Murray stressed that he will focus on competent government. "We want Seattle to be an example of how government can function," Murray said.

In contrast to his predecessor's hectic and often combative management style, the new mayor promised steady, pragmatic leadership. Seattle, despite recovering well from the economic downturn, faces a number of challenges. The city's students perform poorly, with almost 20 per cent of pupils not graduating on time. And the figure is considerably higher among African-American youngsters.

Ed Murray must also re-engage with Seattle's neighbours and the state government. In addition to the high-tech sector, Seattle and its hinterland depend on freight transport. While both mayoral candidates supported the building of a new sporting arena near the Port of Seattle, the port authority and labour unions worry about the impact of the project on freight mobility. There is fear that the project will threaten the port's competitiveness. Neutral observers agree that the new arena could transform a run-down part of the city, but they also warn that Seattle's port economy is a backbone industry that probably doesn't get the respect it deserves. The new mayor will have to use all his negotiating skills and treat those with differing views as potential partners and not write them off as enemies.

Ed Murray served in Washington State's House of Representatives for eleven years until, in 2006, he was elected to the Senate. During his years in the House and the Senate, Murray promoted an anti-discrimination law protecting gays and lesbians, a measure that finally passed in 2006 after three decades of debate. He also supports a ban on private ownership of assault weapons.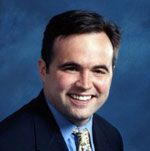 John Cranley
Cincinnati (Ohio)
On 1 December 2013, John Cranley, a lawyer who served on the city council from 2000 to 2009, will take over as Mayor of Cincinnati from Mark Mallory, the city's first directly elected mayor who, because of term limits, was not allowed to stand for a third term.

The new mayor's principal opponent in the election was Vice Mayor Roxanne Qualls. While both candidates belong to the Democratic Party, they clashed over two projects, which will greatly influence future development of Cincinnati.

In 2008 the city council approved the building of a new streetcar (tram) line after a feasibility study concluded it would be beneficial to the future development of the city. Opponents of the project initiated two public referendums, one in 2009 and the other in 2011. On both occasions residents voted in favour of the streetcar project. Groundwork started in February 2012 and in July 2013 the City of Cincinnati signed a contract for the construction of the tracks, power system, and maintenance facility.

Opening of the new line is envisaged for September 2016, but the new mayor wants to cancel the project. "We have better investments for the money and we can't afford the debt that is necessary to complete the project," Cranley said. Roxanne Qualls still insists streetcars will arrive in Cincinnati. "The project going to happen, and when it does, it is going to increase property values, attract new residents, increase the tax base and actually do the very things we need to do if we're going to dig ourselves out of our deficit problem and have money to continue to invest."

The new mayor has also come out against plans to lease city parking meters and garages under a long-term deal, which was approved by the city council in March 2013. John Cranley thinks the deal, which will give the city a $105 million upfront payment and about $3 million annually afterward, undervalues the parking asset. He also thinks the lease lessens local control over parking rates and enforcement.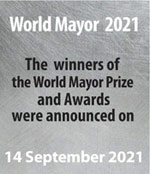 The best Mayors for Stronger | Fairer | Greener cities. Elect your candidate for the 20/21 World Mayor Prize and Honours. The Prize has been awarded since 2004