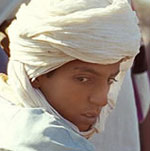 Drought conditions are forcing more and Bedouins and rural Mauritanians to abandon their traditional way of life and settle in urban areas




FRONT PAGE
SiteSearch
About us
Directories

Migration in Mauritania
Cities and immigration
Canary Islands refugee crisis
Integration of immigrants
Multicultural cities
Zimbabwe forced evictions
Urban crime 2007
Forced evictions in Africa
Ghana mayors not accountable to people
Issues facing megacities
Urban Africa
Megacities - Africa
Local elections in Guinea
Africa MDP
Local government South Africa
Mayor of Addis Ababa
Urban poor
Urban population growth


City Mayors reports news from towns and cities around the world. Worldwide | Elections | North America | Latin America | Europe | Asia | Africa | Events |




Mayors from The Americas, Europe. Asia, Australia and Africa are competing for the annual World Mayor Award. More




City Mayors ranks the world's largest as well as richest cities and urban areas. It also ranks the cities in individual countries, and provides a list of the capital cities of some 200 sovereign countries. More




City Mayors reports political events, analyses the issues and depicts the main players. More




City Mayors describes and explains the structures and workings of local government in Europe, The Americas, Asia, Australia and Africa. More




City Mayors profiles city leaders from around the world and questions them about their achievements, policies and aims. More




City Mayors deals with economic and investment issues affecting towns and cities. More




City Mayors reports on how business developments impact on cities and examines cooperation between cities and the private sector. More




City Mayors describes and explains financial issues affecting local government. More




City Mayors lists and features urban events, conferences and conventions aimed at urban decision makers and those with an interst in cities worldwide. More




City Mayors reports urban environmental developments and examines the challenges faced by cities worldwide. More




City Mayors reports on and discusses urban development issues in developed and developing countries. More



City Mayors reports on developments in urban society and behaviour and reviews relevant research. More




City Mayors deals with urban transport issues in developed and developing countries and features the world's greatest metro systems. More




City Mayors examines education issues and policies affecting children and adults in urban areas. More




City Mayors investigates health issues affecting urban areas with an emphasis on health in cities in developing countries. More




City Mayors examines the importance of urban tourism to city economies. More




City Mayors examines the contributions history and culture make to urban society and environment. More




City Mayors describes the history, architecture and politics of the greatest city halls in the world. More




City Mayors invites readers to write short stories about people in cities around the world. More




City Mayors questions those who govern the world's cities and talks to men and women who contribute to urban society and environment. More




City Mayors profiles national and international organisations representing cities as well as those dealing with urban issues. More




City Mayors reports on major national and international sporting events and their impact on cities. More




City Mayors lists cities and city organisations, profiles individual mayors and provides information on hundreds of urban events. More



Mauritania's urban slums offer
no support to rural newcomers
A report by IRIN

31 July 2006: Meeting the humanitarian challenge of Mauritania's unpredictable climate is no longer just a question of long forays across the trackless desert to locate and assist remote villages. More and more rural Mauritanians are packing up and heading for urban areas to scratch out a living.

People, who have lost everything but can still afford the handful of cash for a jolting ride across the country, flock there to look for work. For men it's carrying water and unloading trucks. For women it's sewing and cooking.

Foitima Oloune, 55, a divorced mother of four from Keoleoloute village near Nema in the far south-eastern corner of the country made the long trek to the country's capital, Nouakchott. After successive years of drought her animals all died and her food reserves could not sustain her to get through to this year's growing season.

Accepting an offer from relatives to stay with them in the El Mina slum on the capital's outskirts, she gathered her children and a few possessions and travelled the 1,300 kilometres across the country. "Everyone in the village left," she said. "Those who could, came to Nouakchott. The rest, who could not afford a bus, walked to Nema."

To get by, Foitima embroiders the detailed shawls and wraps Mauritanian women traditionally wear. Each month she can make two wraps, which at the most she will sell at the market for US$16, although sometimes she cannot get more than $10. After paying for new material, she is left with between $6 and $9 per month to feed herself and her children.

"In the country when it rains there is no problem. We have meat, milk, cous-cous, and we help each other. Here there is nothing unless you work hard for it. But I would still prefer to be here if there are no rains because at least I can do something to survive," she said.

Aid agencies say there are no statistics available for how many people there are like Foitima, struggling to survive in Nouakchott and other urban areas like Rosso, Nema, Keidi and Nouadibou. Locals say it is sometimes hard to tell the difference between where slums start and the city begins.

Medical workers at the country's only hospital unit for severely malnutritious children, tucked away at the back of the national hospital compound in central Nouakchott, say 85 per cent of the 20 babies and children under five they admit every month come not from the countryside, but from slums on the city's outskirts.

The only doctor in the ward, Moussa Slobu Diagana, said that since the unit was opened in 2000, the caseload has become "enormous". The airless ward, which is infested with stray cats, is funded by the NGO Terres des Hommes.

"Every year the number gets higher," he said. "Every time the rains fail in the interior, people come here to the city to look for work. Sometimes they find it. Sometimes they do not, and when they do not their children might end up here."

Aminatou Logolouf, a community worker who has lived and worked in the El Mina slum for seven years, said the biggest problem she has seen is the absence of education. Stripped of the traditional support networks in their villages, where village elders and parents provide community guidance, people struggle to cope in the crowded, squalid environment.

"All these people need to be educated about how to look after their children, basic sanitation and nutrition," she said. Logolouf said there is very little in the way of outside assistance for the slum dwellers and most people are unaware of what is available.

For Zemalou Ahdelahi, a nutritionalist at the city hospital's ward for malnourished children, the solution is rooting families in the countryside. "The droughts have obliged people to displace to find work and food so they can eat. Some people find work here, but many find they cannot cope as it is more expensive in the city," she said.

"There are already so many families trying to live here, and we get more coming in all the time. We need to find a solution in the interior, to stop people arriving," she said.

The UN's World Food Programme (WFP), which provides the bulk of food assistance in the country, agrees with Ahdelahi.

WFP's representative in Mauritania, Sory Ibrahim Ouane said that in the tough debate over where scarce resources would be used, rooting people in their villages rather than providing succour for those who have left wins out.

"There is a growing fear in all the Sahelian countries and Mauritania in particular that there is increasing urban poverty, especially on the outskirts of the capital cities, and that people there are becoming more and more vulnerable. But our strategy is to fix the populations in the rural areas to avoid the exodus to the capital city," he said.

"It is a policy which is resource driven as we do not have enough resources and there are choices to be made," Ouane added. "In making these choices, we think it is more important that we concentrate on children's education and their nutritional status and rural areas. Poverty is still more concentrated in rural areas."