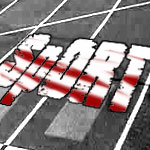 City Mayors examines the impact on cities of major international sporting events



FRONT PAGE
SiteSearch
About us

London Olympics: Legacy
2012 Olympics: East London
Impact of 2012 Olympics
How London won the 2012 Olympics
2012 Olympics: The popular vote
2010 Winter Olympics


City Mayors reports news from towns and cities around the world. Worldwide | Elections | North America | Latin America | Europe | Asia | Africa | Events |




Mayors from The Americas, Europe. Asia, Australia and Africa are competing for the annual World Mayor Award. More




City Mayors ranks the world's largest as well as richest cities and urban areas. It also ranks the cities in individual countries, and provides a list of the capital cities of some 200 sovereign countries. More




City Mayors reports political events, analyses the issues and depicts the main players. More




City Mayors describes and explains the structures and workings of local government in Europe, The Americas, Asia, Australia and Africa. More




City Mayors profiles city leaders from around the world and questions them about their achievements, policies and aims. More




City Mayors deals with economic and investment issues affecting towns and cities. More




City Mayors reports on how business developments impact on cities and examines cooperation between cities and the private sector. More




City Mayors describes and explains financial issues affecting local government. More




City Mayors lists and features urban events, conferences and conventions aimed at urban decision makers and those with an interst in cities worldwide. More




City Mayors reports urban environmental developments and examines the challenges faced by cities worldwide. More




City Mayors reports on and discusses urban development issues in developed and developing countries. More



City Mayors reports on developments in urban society and behaviour and reviews relevant research. More




City Mayors deals with urban transport issues in developed and developing countries and features the world's greatest metro systems. More




City Mayors examines education issues and policies affecting children and adults in urban areas. More




City Mayors investigates health issues affecting urban areas with an emphasis on health in cities in developing countries. More




City Mayors examines the importance of urban tourism to city economies. More




City Mayors examines the contributions history and culture make to urban society and environment. More




City Mayors describes the history, architecture and politics of the greatest city halls in the world. More




City Mayors invites readers to write short stories about people in cities around the world. More




City Mayors questions those who govern the world's cities and talks to men and women who contribute to urban society and environment. More




City Mayors profiles national and international organisations representing cities as well as those dealing with urban issues. More




City Mayors reports on major national and international sporting events and their impact on cities. More




City Mayors lists cities and city organisations, profiles individual mayors and provides information on hundreds of urban events. More


This is an archived page, originally posted in early 2004
The 2004 Olympics will make Athens
one of the great cities of the 21st Century
By Dora Bakoyannis, Mayor of Athens

Europe's most ancient capital is undergoing a 'modern revolution' as it prepares for the 2004 Olympic Games and, even more important, for the years beyond.

Dora Bakoyannis has won the 2005 World Mayor Award
In February 2006 Dora Bakoyannis became Greek Foreign Minister

The task of introducing visitors to a city as diverse as Athens is challenging and complex, not least because Europe's oldest continuously inhabited city is a rare combination of history and culture spanning 3,000 years. At the same time, it is a wellspring of imaginative new concepts aimed at taming decades of uncontrolled growth and regaining its position as one of the major attractions and business centres of southern Europe and the Mediterranean.

It is for this reason that the Olympic Games offer such a strong springboard to make our decades-long aspirations come true. For us, the 2004 Olympics are not seen as an end, but as a beginning: the beginning of a maturing and aesthetically upgraded Athens. We want to remind the world of the city's unique historical prestige and of the attractions of the Greek capital, to make it a place worth visiting over and over again.

As the Mayor of Athens, I can confidently list the following as realisable goals that will be effected before the Olympics, but will also be of public value for many years after the Games:

• Cleaning, painting and aesthetically upgrading the facades of prominent buildings of all periods, and removing advertisements and roof antennas.

• Architectural lighting of all ancient monuments and many 19th and 20th-Century landmark buildings.

• A large pedestrian circuit uniting all archaeological sites, thereby creating the largest archaeological park in Europe.

• Renovating and extending the National Archaeological Museum, the Byzantine Museum and the National Picture Gallery, and creating two modern art museums and an Islamic Culture Museum.

• Making the city more liveable by unifying and improving green areas, raising money for new parks, building a network of underground garages to help solve the serious parking problem, extending bus services between outlying neighbourhoods and major metro and railway stations, providing services to the disabled and setting up a new municipal police force.

• Adding a new auditorium and conference venue, a music library and a garage to the existing Megaron, Athens' magnificent concert hall.

• Making the city more attractive for tourists by emphasising the great range of Athens' attractions and those of the greater area, which include mountain ranges with a wide variety of flora, long coastlines, yachting, cruise and sightseeing opportunities, world-renowned historic sites and museums, and an exciting and diverse nightlife. The capital is home to 140 theatres, 200 cinemas and 120 open-air summer movie theatres, the latter offering a unique experience.

• Making the Greek capital more 'user-friendly' by establishing a foreign-language radio station with prestige local and international programming. This will constitute a major source of news, entertainment, companionship and practical guidance for foreign visitors and residents alike.

We have applied for European Union programmes to help the city face problems of social cohesion, integrate immigrants, and promote high-tech business with the aim of upgrading Athens to a major peripheral European business and communications centre.

Overall, our goal is to turn Athens – a city that offers a unique selection of options to its visitors and residents alike – into a contemporary capital with a highly developed cultural life.

The new look of Athens
For the past couple of decades, Athens has been trying to enhance its heritage from the past and mould a legacy for the future. In the process, grand old buildings – and whole districts like the Plaka, the original city core – have been restored and spruced up; the former Gas Works complex is now a stunning cultural/entertainment area; busy central streets are closed to cars; the Athens Concert Hall is among the finest in the world; and a former red light district, Psyrri, has become the city's liveliest new restaurant/theatre/gallery quarter.

Similarly, revolutionary transport and traffic improvements are being introduced, such as the suburban rail, electricity-powered tram-buses, and the two new (blue and red) Metro lines which, added to the 26 kilometre-long existing green line, connect many outlying neighbourhoods with the centre. Finally, there is also a new series of highways that both criss-cross and circumvent the city, linking it with other parts of the country and, thus, helping to alleviate its once infamous traffic congestion.

At the turn of the 21st Century, Athens is in the process of completing the largest number of public projects in its modern history. The Olympic Games are the focal point for these projects, but they will benefit residents and visitors for years to come after the Games. This is why they are generally referred to as the 'Olympic Legacy', which is even more important to us than the Games themselves. More specifically:

There are 21 sports facilities that have either been newly built or are being upgraded and refurbished, while an International Broadcasting Centre (IBC) and a Main Press Centre (MPC) have also been completed. Some of these are large-scale, multi-purpose complexes, such as the ones at the Athens Olympic Sports Center (OAKA) and the Hellinikon Olympic Complex on the site of the old Athens International Airport. Apart from the sports venues, they will have state-of-the-art conference, exhibition, concert and leisure facilities.

In terms of refurbishing and upgrading, no doubt one of the most symbolic venues that will benefit the city is the Panathenian Stadium in central Athens. This is particularly significant, not only in Greek, but also in global terms, since this historic, 1,800-year-old all-marble stadium hosted the first modern Olympics of 1896.

It is important to note that these new and refurbished sporting facilities are scattered throughout Greater Athens, thus apportioning important sports, exhibition and concert facilities among poorer, hitherto ill-equipped communities.

Complementary to the sports facilities are several major infrastructure projects, such as highways, metro extensions, a new suburban railway system, the new tramway, new electric trolley-buses, new or upgraded hotels, green belts, and so on. All these are designed to leave a permanent legacy for the Greek capital that goes far beyond the field of sport.


The results for World Mayor 2010 were announced on 7 December 2010


Introducing
World Mayor
The City Mayors Foundation, the international think tank on urban affairs, organises the World Mayor Project and awards the World Mayor Prize. The Prize, which has been given since 2004, honours mayors with the vision, passion and skills to make their cities incredible places to live in, work in and visit. The World Mayor Project aims to show what outstanding mayors can achieve and raise their profiles nationally and internationally. Mayors wishing to be considered for the Prize are asked to sign up to the City Mayors Code of Ethics.

The organisers of the World Mayor Project are looking for city leaders who excel in qualities like: leadership and vision, management abilities and integrity, social and economic awareness, ability to provide security and to protect the environment as well as the will and ability to foster good relations between communities from different cultural, racial and social backgrounds. Winners receive the World Mayor Prize, while the first and second runners-up receive the World Mayor Commendation.

Winners and runners-up
2004 to 2010:
In 2004: Winner: Edi Rama (Tirana); Runner-up: Andrés Manuel López Obrador (Mexico City}; In third place - Walter Veltroni (Rome)
In 2005: Winner – Dora Bakoyannis (Athens); Runner-up - Hazel McCallion (Mississauga); In third place - Alvaro Arzú (Guatemala City)
In 2006: Winner – John So (Melbourne); Runner up – Job Cohen (Amsterdam); In third place - Stephen Reed (Harrisburg)
In 2008: Winner – Helen Zille (Cape Town); Runner up - Elmar Ledergerber (Zurich); In third place - Leopoldo López (Chacao)
In 2010: Winner - Marcelo Ebrard (Mexico City); First runner-up - Mick Cornett (Oklahoma City); Second runner-up - Domenico Lucano (Riace) More