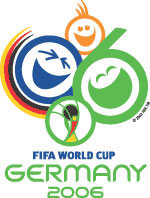 FRONT PAGE
SiteSearch
About us
Directories

London Olympics: Legacy
2012 Olympics: East London
Impact of 2012 Olympics
How London won the 2012 Olympics
2012 Olympics: The popular vote
2010 Winter Olympics


City Mayors reports news from towns and cities around the world. Worldwide | Elections | North America | Latin America | Europe | Asia | Africa | Events |




Mayors from The Americas, Europe. Asia, Australia and Africa are competing for the annual World Mayor Award. More




City Mayors ranks the world's largest as well as richest cities and urban areas. It also ranks the cities in individual countries, and provides a list of the capital cities of some 200 sovereign countries. More




City Mayors reports political events, analyses the issues and depicts the main players. More




City Mayors describes and explains the structures and workings of local government in Europe, The Americas, Asia, Australia and Africa. More




City Mayors profiles city leaders from around the world and questions them about their achievements, policies and aims. More




City Mayors deals with economic and investment issues affecting towns and cities. More




City Mayors reports on how business developments impact on cities and examines cooperation between cities and the private sector. More




City Mayors describes and explains financial issues affecting local government. More




City Mayors lists and features urban events, conferences and conventions aimed at urban decision makers and those with an interst in cities worldwide. More




City Mayors reports urban environmental developments and examines the challenges faced by cities worldwide. More




City Mayors reports on and discusses urban development issues in developed and developing countries. More



City Mayors reports on developments in urban society and behaviour and reviews relevant research. More




City Mayors deals with urban transport issues in developed and developing countries and features the world's greatest metro systems. More




City Mayors examines education issues and policies affecting children and adults in urban areas. More




City Mayors investigates health issues affecting urban areas with an emphasis on health in cities in developing countries. More




City Mayors examines the importance of urban tourism to city economies. More




City Mayors examines the contributions history and culture make to urban society and environment. More




City Mayors describes the history, architecture and politics of the greatest city halls in the world. More




City Mayors invites readers to write short stories about people in cities around the world. More




City Mayors questions those who govern the world's cities and talks to men and women who contribute to urban society and environment. More




City Mayors profiles national and international organisations representing cities as well as those dealing with urban issues. More




City Mayors reports on major national and international sporting events and their impact on cities. More




City Mayors lists cities and city organisations, profiles individual mayors and provides information on hundreds of urban events. More


Four weeks and sixty games
of football in 12 German cities
By Sven Krüger, Sports Correspondent
11 December 2005: Twelve German cities will play host to the 2006 Football World Cup, which will take place from 9 June to 9 July. The opening game between the host nation, Germany, and Costa Rica will be staged in Munich's futuristic Allianz Arena, while the Final will be played in Berlin. The venues for the semi-finals are Dortmund and Munich. Berlin, Hamburg, Gelsenkirchen and Frankfurt host the quarter-finals.

Below we list the 12 host cities and the 32 teams as well as where, when and against whom they will play,

Berlin | Dortmund | Frankfurt | Gelsenkirchen | Hamburg | Hannover | Kaiserslautern | Kôln (Cologne) | Leipzig | München (Munich) | Nürnberg (Nuremberg) | Stuttgart |


Berlin

| | | | |
| --- | --- | --- | --- |
| Date | Group | Team 1 | Team 2 |
| 13 June | F | Brazil | Croatia |
| 15 June | B | Sweden | Paraguay |
| 20 June | A | Ecuador | Germany |
| 23 June | H | Ukraine | Tunisia |
| 30 June | Quarter-Final | | |
| 9 July | Final | | |
Dortmund
| | | | |
| --- | --- | --- | --- |
| Date | Group | Team 1 | Team 2 |
| 10 June | B | Trinidad | Sweden |
| 14 June | A | Germany | Poland |
| 19 June | G | Togo | Switzerland |
| 22 June | F | Japan | Brazil |
| 27 June | Last 16 | Winner F | Runner-up E |
| 4 July | Semi-Final | | |
Frankfurt
| | | | |
| --- | --- | --- | --- |
| Date | Group | Team 1 | Team 2 |
| 10 June | B | England | Paraguay |
| 13 June | G | South Korea | Togo |
| 17 June | D | Portugal | Iran |
| 21 June | C | Holland | Argentina |
| 1 July | Quarter-Final | | |
Gelsenkirchen
| | | | |
| --- | --- | --- | --- |
| Date | Group | Team 1 | Team 2 |
| 9 June | A | Poland | Ecuador |
| 12 June | E | USA | Czech Republic |
| 16 June | C | Argentina | Serbia |
| 21 June | D | Portugal | Mexico |
| 1 July | Quarter-Final | | |
Hamburg
| | | | |
| --- | --- | --- | --- |
| Date | Group | Team 1 | Team 2 |
| 10 June | C | Argentina | Ivory Coast |
| 15 June | A | Ecuador | Costa Rica |
| 19 June | H | Saudi Arabia | Ukraine |
| 22 June | E | Czech Republic | Italy |
| 30 June | Quarter-Final | | |
Hannover
| | | | |
| --- | --- | --- | --- |
| Date | Group | Team 1 | Team 2 |
| 12 June | E | Italy | Ghana |
| 16 June | D | Mexico | Angola |
| 20 June | A | Costa Rica | Poland |
| 23 June | G | Switzerland | South Korea |
| 27 June | Last 16 | Winner H | Runner-up G |
Kaiserslautern
| | | | |
| --- | --- | --- | --- |
| Date | Group | Team 1 | Team 2 |
| 12 June | F | Australia | Japan |
| 17 June | E | Italy | USA |
| 20 June | B | Paraguay | Trinidad |
| 23 June | H | Saudi Arabia | Spain |
| 26 June | Last 16 | Winner E | Runner-up F |
Köln (Cologne)
| | | | |
| --- | --- | --- | --- |
| Date | Group | Team 1 | Team 2 |
| 11 June | D | Angola | Portugal |
| 17 June | E | Czech Republic | Ghana |
| 20 June | B | Sweden | England |
| 23 June | G | Togo | France |
| 26 June | Last 16 | Winner G | Runner-up H |
Leipzig
| | | | |
| --- | --- | --- | --- |
| Date | Group | Team 1 | Team 2 |
| 11 June | C | Serbia | Holland |
| 14 June | H | Spain | Ukraine |
| 18 June | G | France | South Korea |
| 21 June | D | Iran | Angola |
| 24 June | Last 16 | Winner C | Runner-up D |
München (Munich)
| | | | |
| --- | --- | --- | --- |
| Date | Group | Team 1 | Team 2 |
| 9 June | A | Germany | Costa Rica |
| 14 June | H | Tunisia | Saudi Arabia |
| 18 June | F | Brazil | Australia |
| 21 June | C | Ivory Coast | Serbia |
| 24 June | Last 16 | Winner A | Runner-up B |
| 5 July | Semi-Final | | |
Nürnberg (Nuremberg)
| | | | |
| --- | --- | --- | --- |
| Date | Group | Team 1 | Team 2 |
| 11 June | D | Mexico | Iran |
| 15 June | B | England | Trinidad |
| 18 June | F | Japan | Croatia |
| 22 June | E | Ghana | USA |
| 25 June | Last 16 | Winner D | Runner-up C |
Stuttgart
| | | | |
| --- | --- | --- | --- |
| Date | Group | Team 1 | Team 2 |
| 13 June | G | France | Switzerland |
| 16 June | C | Holland | Ivory Coast |
| 19 June | H | Spain | Tunisia |
| 22 June | F | Croatia | Australia |
| 25 June | Last 16 | Winner B | Runner-up A |
| 8 July | Third place play-off | | |

The 12 German World Cup host cities


World Cup football in Germany
For the third time in its history, the German Football Association (DFB) has been awarded a major international tournament. Some 32 teams will line up for the 2006 FIFA World Cup in Germany.

In 1974, when Germany hosted the Football World Cup for the first time, only 16 teams took part in the finals. Nevertheless, more than 1.8 million spectators watched the 38 games in nine different cities, providing average gates of 46,685.

The Euro 88 tournament hit even greater heights, as eight sides competed for the title in nine cities. Twelve of the 15 games were sell-outs, resulting in average attendances of 62,379. Hans Bangerter, UEFA General Secretary at the time, lavished praise on the organisers in his farewell speech: "I've worked in football for 35 years, and this has been the finest event I've ever experienced," he declared.

The DFB was founded in a restaurant in Leipzig on 28 January, 1900. Some 86 clubs attended that meeting, and from those humble origins, the association now boasts 27,000 member clubs.

The DFB was responsible for both of Germany's professional leagues for close on 40 years, a task that has been taken on by the Deutsche Fußball Liga GmbH since 1 July 2001. The DFL's headquarters is also located in Frankfurt.