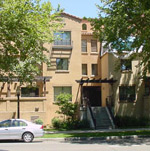 Affordable housing units in Sacramento County, California




FRONT PAGE
SiteSearch
About us
Directories
Events

US affordable housing crisis
Urban sprawl - USA
American domestic migration
US poverty 2011
US urban inequality
US abortion debate
US socio-economic trends
US mayors silent on racial profiling
Homeless in US cities
US migration
US cities and illegal immigrants
Urban crime 2007
US poverty underestimated
Poverty in US cities
Health care in the US
Age-friendly cities
America's children of prisoners
Black American men
New York's hidden poverty
$1.4 billion for US homeless
Los Angeles migration
USA: Demolition as planning tool


City Mayors reports news from towns and cities around the world. Worldwide | Elections | North America | Latin America | Europe | Asia | Africa | Events |




Mayors from The Americas, Europe. Asia, Australia and Africa are competing for the annual World Mayor Award. More




City Mayors ranks the world's largest as well as richest cities and urban areas. It also ranks the cities in individual countries, and provides a list of the capital cities of some 200 sovereign countries. More




City Mayors reports political events, analyses the issues and depicts the main players. More




City Mayors describes and explains the structures and workings of local government in Europe, The Americas, Asia, Australia and Africa. More




City Mayors profiles city leaders from around the world and questions them about their achievements, policies and aims. More




City Mayors deals with economic and investment issues affecting towns and cities. More




City Mayors reports on how business developments impact on cities and examines cooperation between cities and the private sector. More




City Mayors describes and explains financial issues affecting local government. More




City Mayors lists and features urban events, conferences and conventions aimed at urban decision makers and those with an interst in cities worldwide. More




City Mayors reports urban environmental developments and examines the challenges faced by cities worldwide. More




City Mayors reports on and discusses urban development issues in developed and developing countries. More



City Mayors reports on developments in urban society and behaviour and reviews relevant research. More




City Mayors deals with urban transport issues in developed and developing countries and features the world's greatest metro systems. More




City Mayors examines education issues and policies affecting children and adults in urban areas. More




City Mayors investigates health issues affecting urban areas with an emphasis on health in cities in developing countries. More




City Mayors examines the importance of urban tourism to city economies. More




City Mayors examines the contributions history and culture make to urban society and environment. More




City Mayors describes the history, architecture and politics of the greatest city halls in the world. More




City Mayors invites readers to write short stories about people in cities around the world. More




City Mayors questions those who govern the world's cities and talks to men and women who contribute to urban society and environment. More




City Mayors profiles national and international organisations representing cities as well as those dealing with urban issues. More




City Mayors reports on major national and international sporting events and their impact on cities. More




City Mayors lists cities and city organisations, profiles individual mayors and provides information on hundreds of urban events. More


Affordable housing crisis casts a
shadow over the American Dream
By Tony Favro, USA Editor
20 January 2007: The United States government defines affordable housing as housing for which the owner or tenant pays 30 per cent or less of his or her income. Using this standard, the National Low Income Housing Coalition calculates that nearly 95 million Americans - 35 per cent of US households - have a housing affordability problem.

Rising housing costs have created a housing shortage not only for lower-income groups that traditionally face housing challenges – people with disabilities, those in transition, and immigrant families – but also for teachers, nurses, firefighters, police officers, and other moderate-income workers.

American cities are at the center of the crisis. Eighty per cent of the 1,000 large and small American cities surveyed by the National League for Cities in 2007 reported that rising housing costs are putting a severe strain on families. For example, Chicago (Population: 2.9m) identified an immediate need of at least 200,000 affordable units; Minneapolis, Minnesota (Population: 383.000) over 50,000 units; and Lodi, California (Population 67,000) 8000 units.

Rather than fulfilling the 'American Dream' of homeownership, the United States is becoming "functionally poor when it comes to housing," in the words of Paul Farmer, Executive Director of the American Planning Association.

Federal policies and the American Dream
The US federal government has made homeownership a priority since the 1940s. A decent-quality, affordable home for every family is considered part of the American Dream of individual freedom, social justice, and success in the consumer economy.

Historically, the federal government provides financing for infrastructure improvements, land acquisition, rental subsidies, and, especially, low-cost mortgages for homebuyers.

In 1944, the federal government began underwriting low-cost mortgages for new single-family homes for soldiers returning from World War II. In 1949, similar low-cost mortgages were extended to the general population. In the 1970s, the federal government ended discriminatory practices which effectively prohibited African-Americans from participating in these programs.

Since their inception, these programs have financed nearly 40 million home mortgages and 50,000 multi-family rental projects. Largely because of federal policies, the homeownership rate in the U.S. rose from 45 per cent in 1940 to 63 per cent in 1970.

Between 1970 and 2006, however, the rate of homeownership rose only marginally to less than 67 per cent.

While annual federal financial support for housing increased seven-fold between 1970 and 2006 (from $8 billion to $56 billion), inflation and, especially, local regulations drove the cost of housing to unaffordable levels for many Americans.

Local control and the American Dream
Most of the new housing in America since the 1940s was built in the suburbs of cities. The explosive growth of the suburbs coincided with the growth of television in America. The media-fostered image of suburban living centered on a detached home with a large, well-manicured lawn and a two-car garage. In the 1960s and 70s, the television family was always white. This ideal of family life became the standard by which families came to measure their success in achieving the American Dream.

In the 1960s and 70s, mayors of growing suburban communities were anxious to codify this ideal in land use regulations. Municipal zoning ordinances began to prohibit multi-family and rental housing, as well as multi-use buildings. Most suburban zoning codes were written or revised to mandate single-family homes in residential areas with large home sizes and large plot sizes.

These and similar regulations helped suburban communities maximize their property tax revenues – the larger the home, the more taxes the owner must pay – in a socially-acceptable manner. Home buyers, after all, were investing not only in property but in the American Dream. Local regulations also served to exclude low-income (and, therefore, most minority) families from living in the suburbs. They now often exclude both low- and moderate-income workers.

The long-term impact of these local regulations is evidenced, partly, in the decline in the number of newly-constructed affordable housing units from 5 million in the 1970s to 2.2 million in the 1990s – despite a U.S. population increase of nearly 100,000,000 over that time.

Local solutions
Housing affordability problems for individuals and families mean economic and social problems for cities. Lack of affordable housing is a primary cause of homelessness. When cities cannot add new affordable housing where new jobs are created, traffic congestion and air pollution increase. Regional economies may lose billions of dollars a year in wasted fuel, delayed shipments, and lost work time.

In response, a new generation of mayors, citizens groups, nonprofits, businesses, and other stakeholders are enlisting a variety of strategies to increase the supply of affordable housing.

• Inclusionary zoning ordinances, such as those in Evanston, Illinois (Population 74,000) and New York City (Population 8m) which require developers to set aside a certain percentage of units in a development to be sold at an affordable rate. Inclusionary zoning can be crafted uniquely to a community's needs and often has an option for the developer to pay out of the affordable requirement. That payment usually goes into a housing trust fund, such as those in Upper Township, New Jersey (Population 12,000) and Salt Lake City, Utah (Population 182,000). Housing trust funds are used for other affordable projects in the community.

• Deed restrictions or equity caps, such as those being considered by Avon, Colorado (Population 5,600) and Brookline, Massachusetts (Population 57,000). A buyer who purchases a deed restricted unit pays lower than market value and, if he or she decides to sell, is required to sell at below market value, thus ensuring the home will be affordable to all future buyers.

• Community land trusts, such as those in Burlington, Vermont (Population 39,000) and Cleveland, Ohio (Population 478,000), which can administer deed restrictions and purchase and retain land for affordable development. Affordability is created because the land trust often holds the land in a transaction, and the homebuyer purchases only the structure. Without the land, the primary inflationary element in the real estate market is taken out of the equation and prices remain stable.

• Comprehensive overhaul of building and land use regulations. Rochester, New York (Population 220,000) and Chesterton, Indiana (Population 10,000) for example, revised their building codes and zoning ordinances to allow a mix of uses and narrower lots with greater building coverage. They also allowed accessory apartments and relaxed parking restrictions to lower development costs.

• Self help or 'sweat equity' programs, such as those administered by the Upper Arkansas Area (Population 76,000) Council of Governments and in Spokane, Washington (Population 196,000) convene groups of homebuyers who spend months building their own houses which they purchase at below market prices.

The above examples do not begin to exhaust the creative solutions adopted by urban and suburban American cities struggling to fill the gap between the supply and demand of affordable housing.

Despite these local efforts, affordable housing units are being produced at half the rate of 30 years ago.

Clearly, local initiatives must be backed with additional resources, regulatory reform, and civic education at the federal level. This would require a national consensus to provide more affordable housing – something difficult to achieve in a nation preoccupied by homeland security, crime, and public education.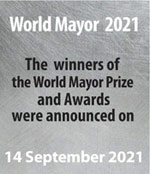 • Poverty is a crime against humanity
• Support mayors who fight poverty
• Nominate the best for the 2020 World Mayor Prize